Whether it's beignets, king cake, muffaletta, jambalaya, gumbo, or etouffee, we have all the classics, plus a few unexpected recipes like Fried Crawfish Etouffee Balls and Bananas Foster Cheesecake that you have to try. Do Fat Tuesday proud with this collection of best Mardi Gras Recipes.
Laissez bon temps rouler!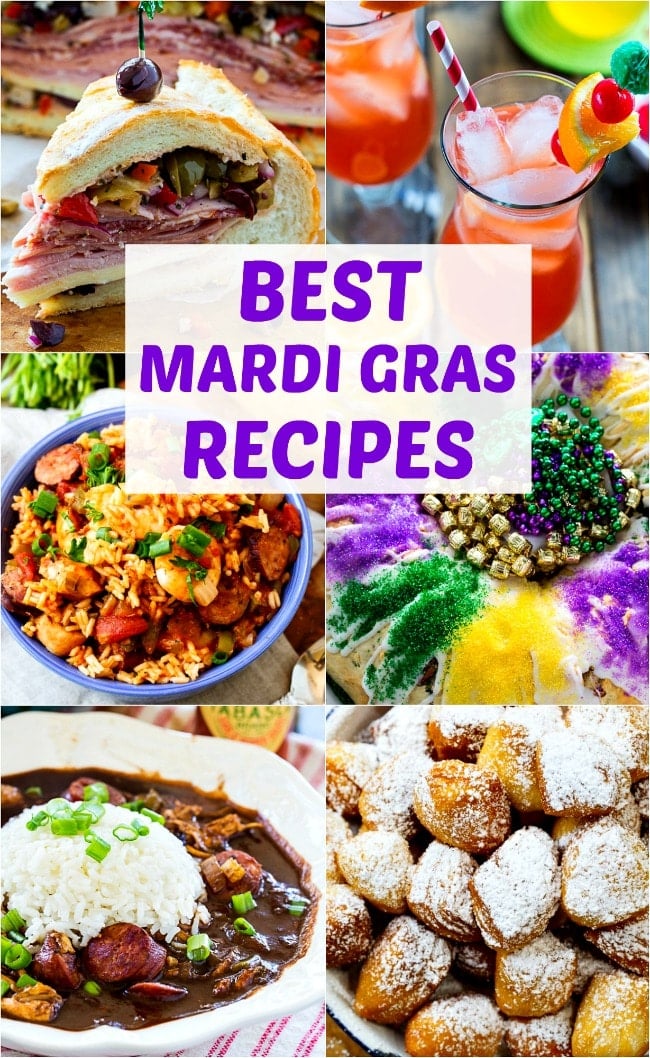 Appetizers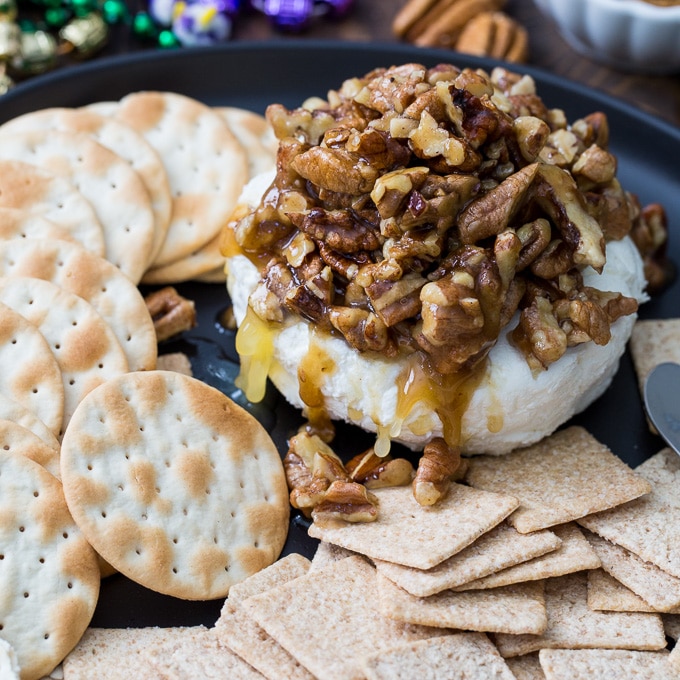 French Quarter Pecan Cheese Spread is an amazing appetizer for a Mardi Gras party or any get together. It's so easy to make and consists of a cream cheese disc flavored with a little onion and garlic, topped with a pecan praline sauce. It's the perfect sweet and salty combination and it is so easy to make in advance.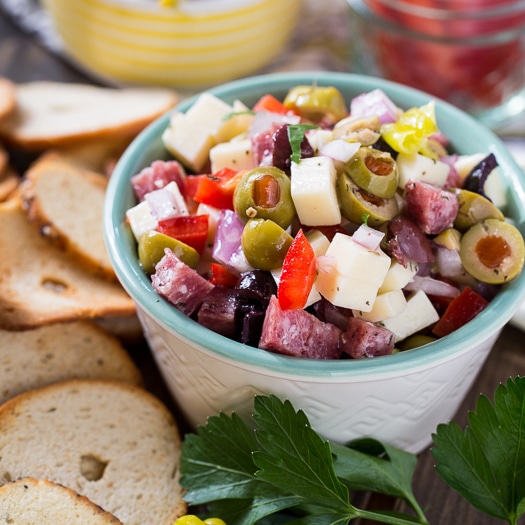 This Dip has all the flavors of the popular New Orleans Muffaletta sandwich. It's perfect for game day or Mardi Gras and is best made ahead of time to allow the flavors to mingle.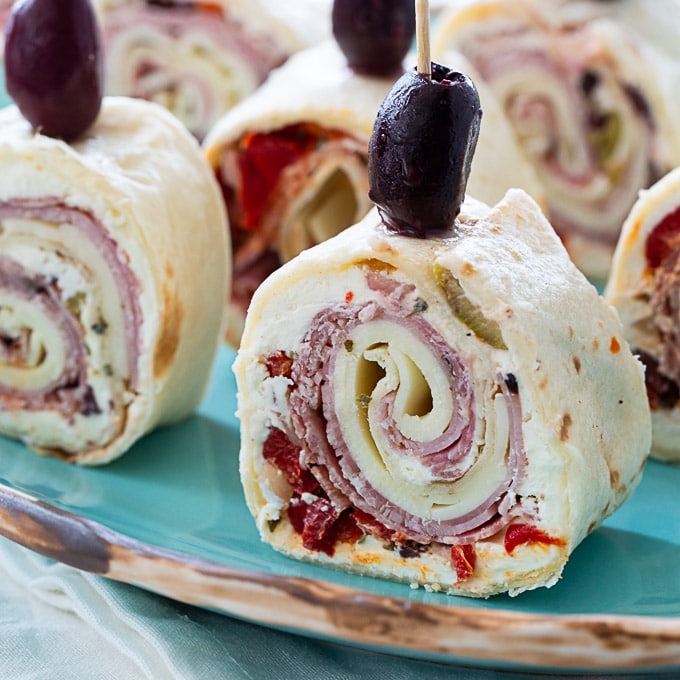 These muffaletta pinwheels are the perfect finger food for parties. Salvatore Lupo of Central Grocery in New Orleans is credited with inventing the muffaletta sandwich. Apparently he needed a way to use up the olives left at the bottom of a barrel. The saltiness of the meat and olives combine to make them an appetizer you just can't stop eating.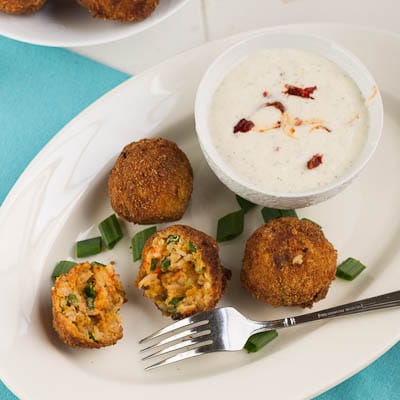 These Crawfish Balls are perfectly crisp on the outside and spicy on the inside. Dip them in some chipotle ranch for a match made in heaven.
Drinks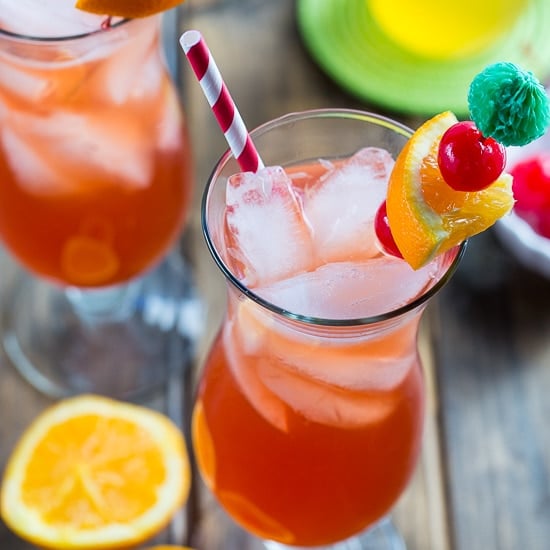 Passion Fruit Hurricanes are a perfect drink to celebrate Mardi Gras. The sugar masks the alcohol making for a very delicious and dangerous combination.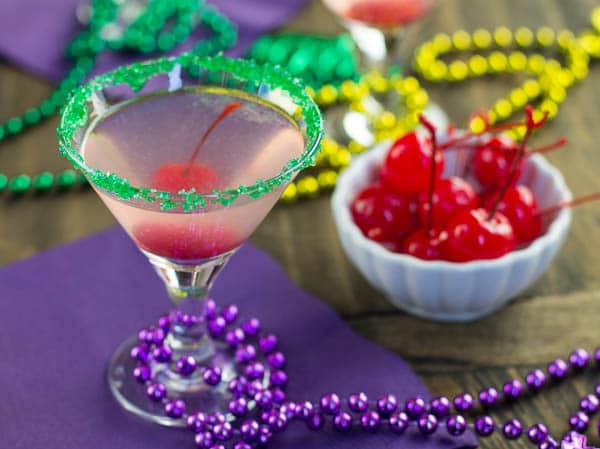 A perfect martini for celebrating Mardi Gras. This Big Easy Martini features a unique combination of mango and pepper vodka.
Mains Dishes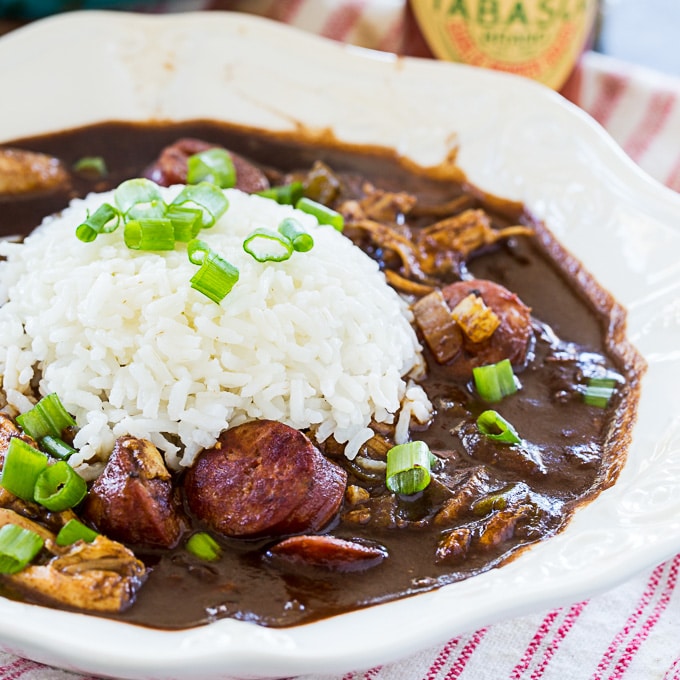 30-Minute Gumbo is a great one pot meal that's quick and easy to make. It has lots of New Orleans flavor from the dark roux, andouille sausage, and chicken.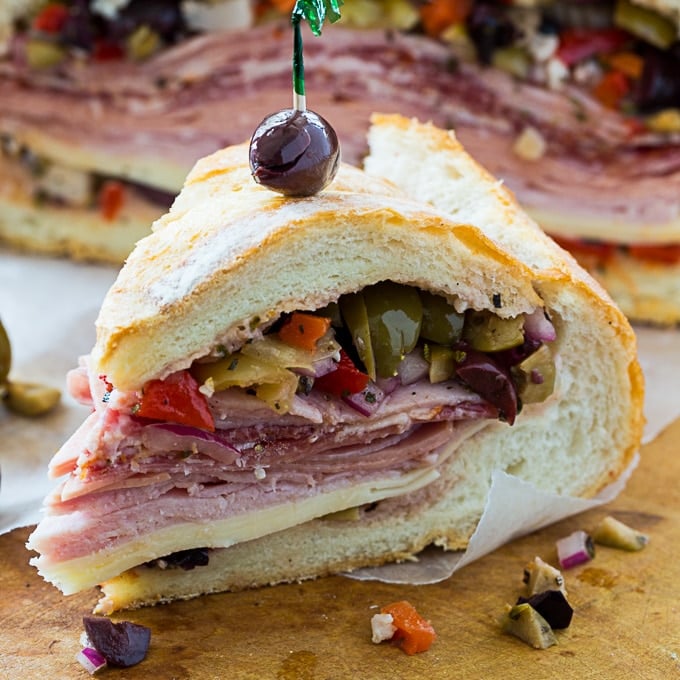 The Muffaletta Sandwich is an amazing New Orleans sandwich filled with olive salad, cheese, ham, salami, mortadella, and capicola.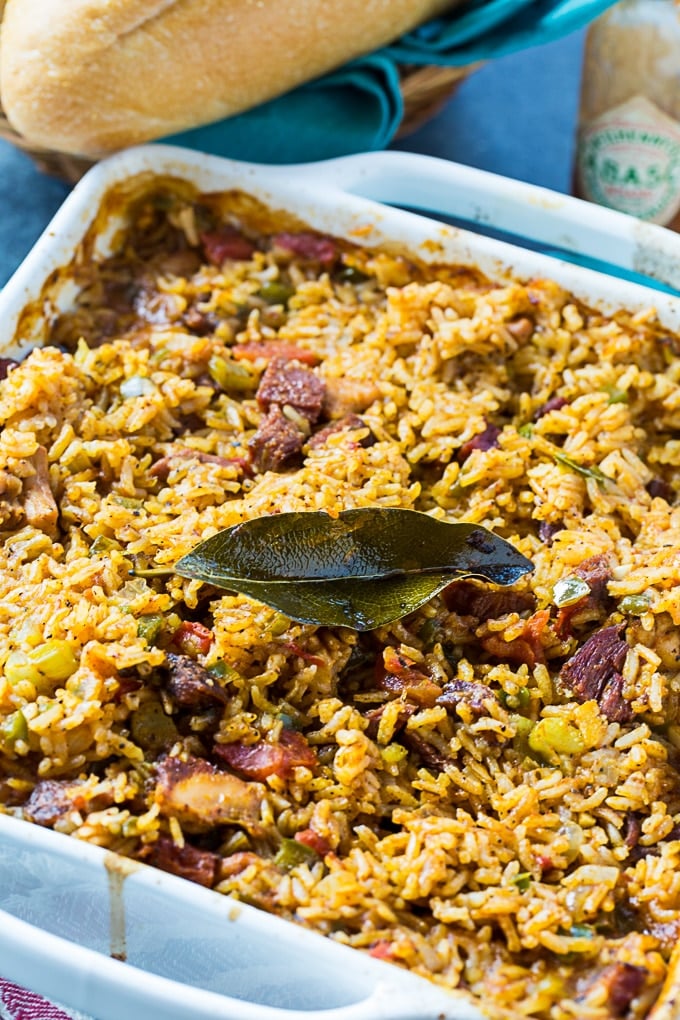 Paul Prudhomme's Chicken and Tasso Jambalaya
The tasso ham really ups the flavor and spice level of this Jambalaya. It's a staple cajun dish that must be made for Mardi Gras.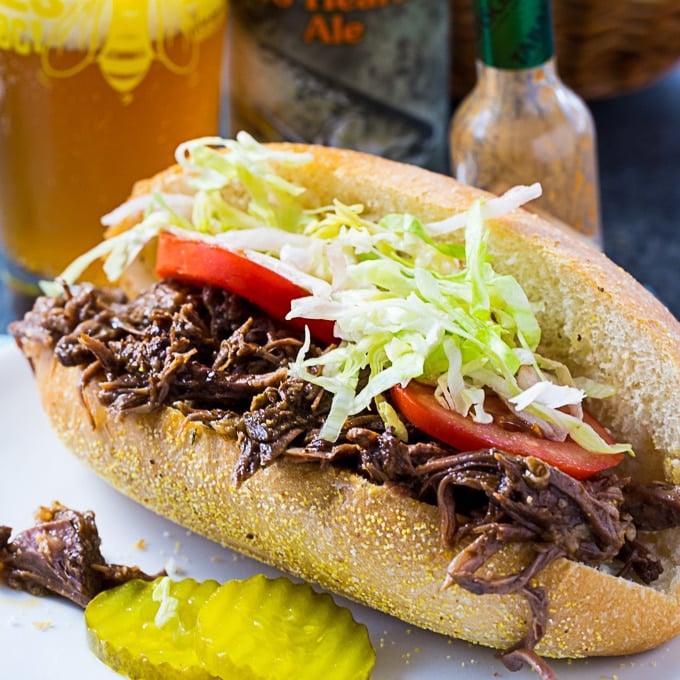 Roast Beef Debris is a Po Boy staple in New Orleans. The slow cooked meat has a lot of juicy, garlicky flavor and the gravy is delicious.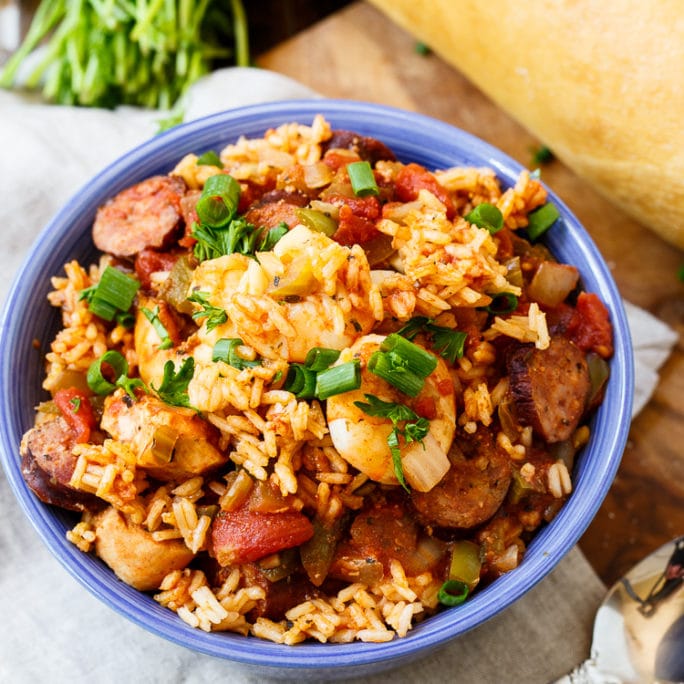 Slow Cooker Jambalaya is a flavor packed one dish meal with chunks of chicken, andouille sausage, and lots of shrimp.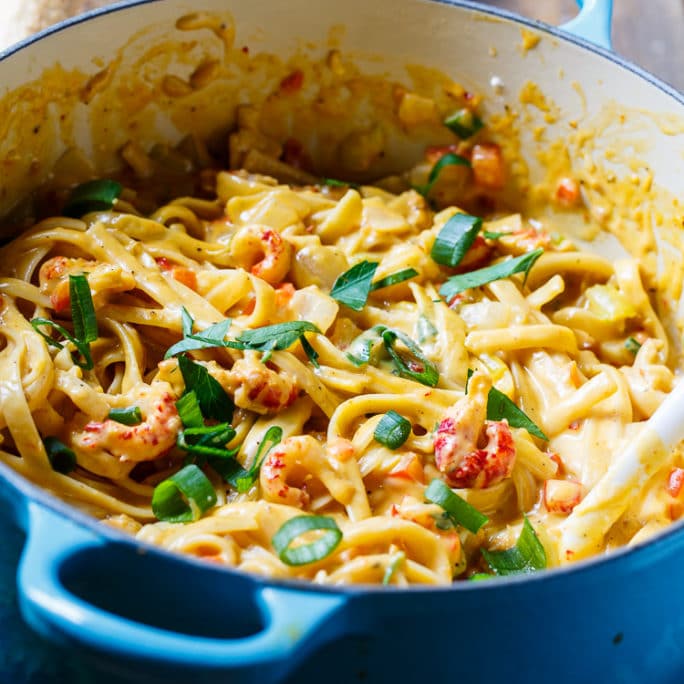 Crawfish Fettuccine is creamy, spicy, and cheesy with plenty of crawfish tails. It's one of my favorite ways to eat crawfish.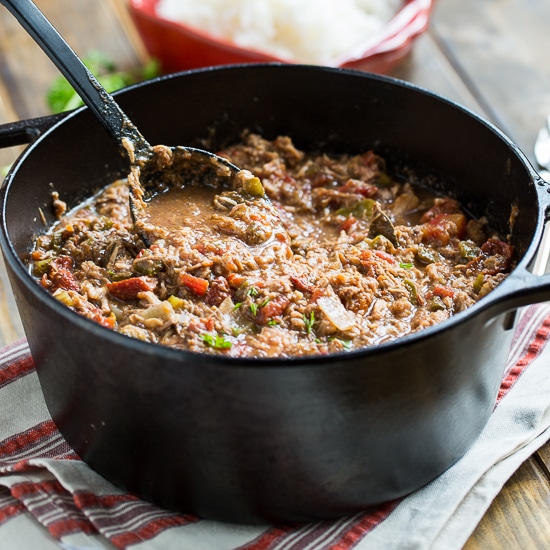 Pulled Pork and Tasso Gumbo is full of meat and is a great way to use up leftover pulled pork. Some jalapeno, poblano, and dried red chili peppers give this gumbo a little southwestern flair and plenty of kick.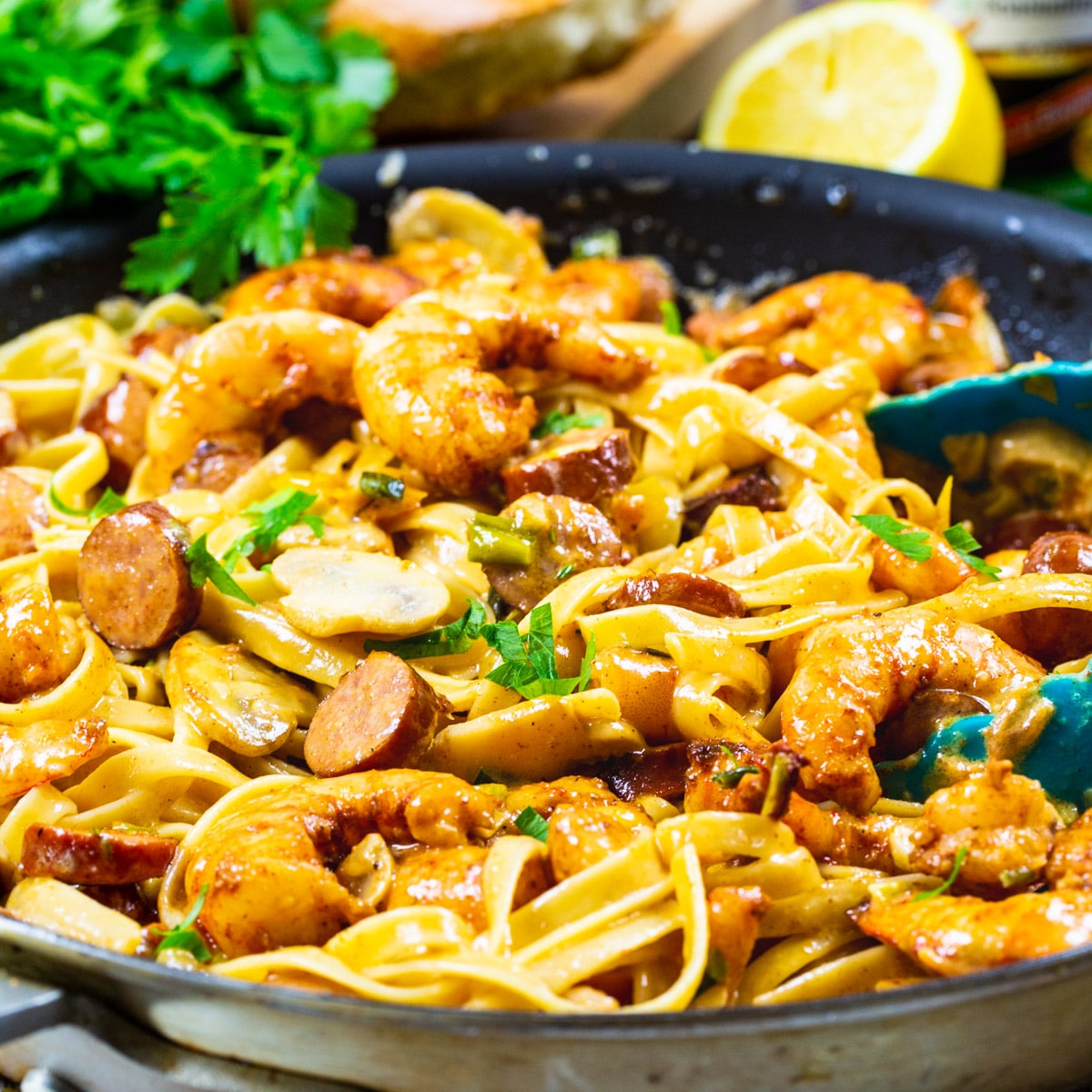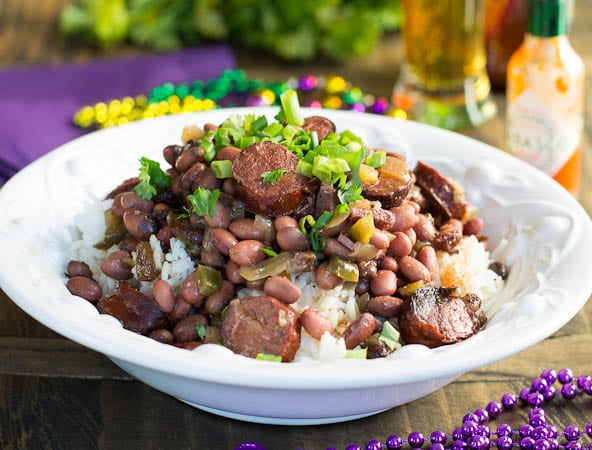 In New Orleans, cooking Red Beans and Rice on Mondays is a long-standing tradition. Thanks to Slow Cooker Red Beans and Rice, you don't even have to be at home to have home cooked Red Beans and Rice for dinner.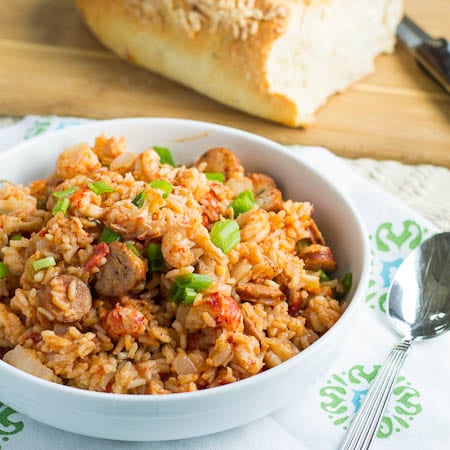 This Crawfish Jambalaya will bring a taste of Louisiana to your kitchen and is easy to make. It's bold and spicy with plenty of crawfish and andouille sausage.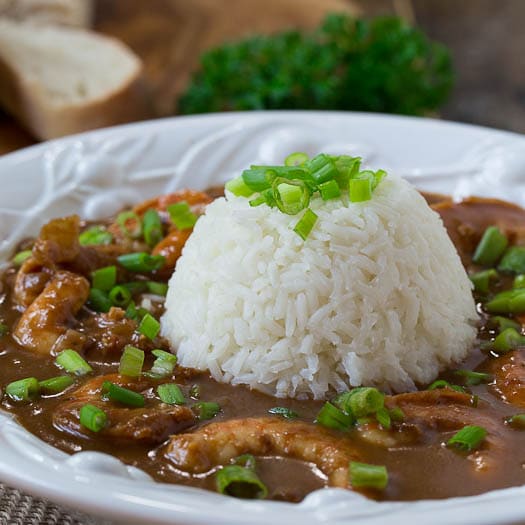 Shrimp Etouffee will bring a tasty piece of The Big Easy into your kitchen with it's dark flavorful roux and spice.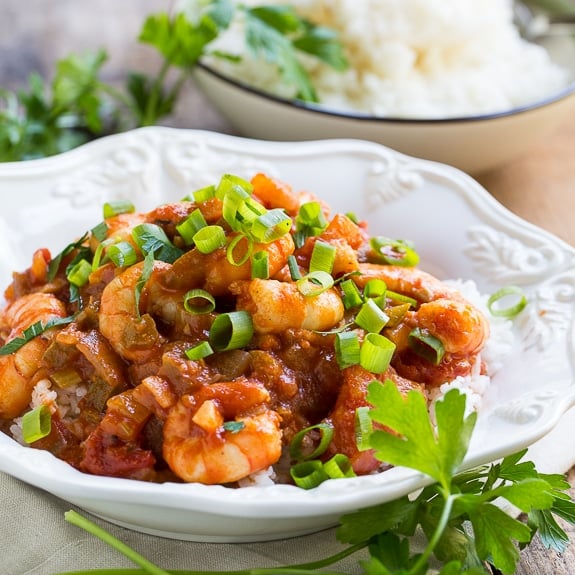 This Shrimp Creole is an easy meal to quickly make and give you the taste of the bayou.
Sides Dishes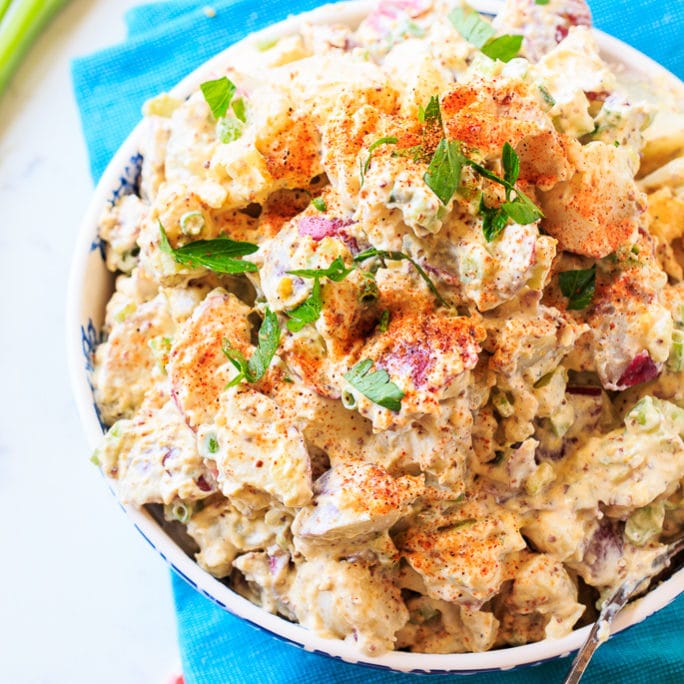 A potato salad with a kick! Creole Potato Salad is creamy but spicy due to the addition of seasoning and creole mustard.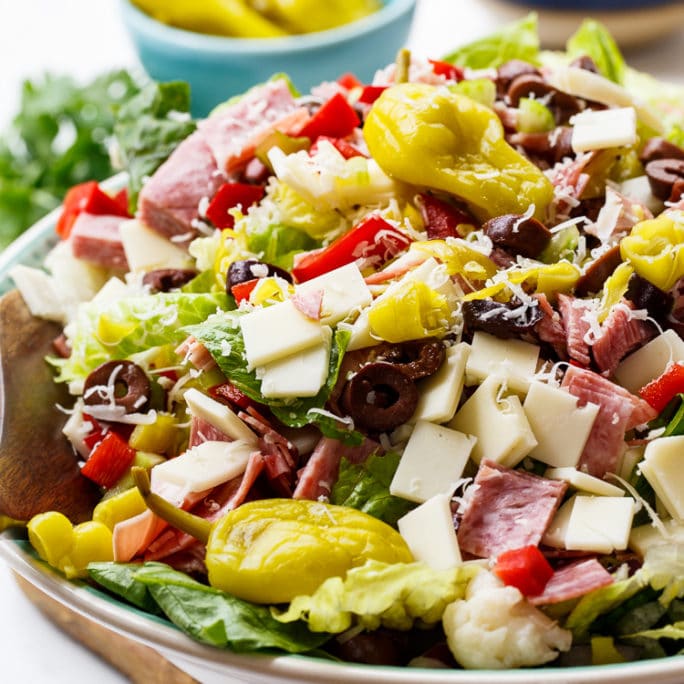 A muffaletta sandwich in salad form. Chop everything up small so that you get all of the flavors in each bite.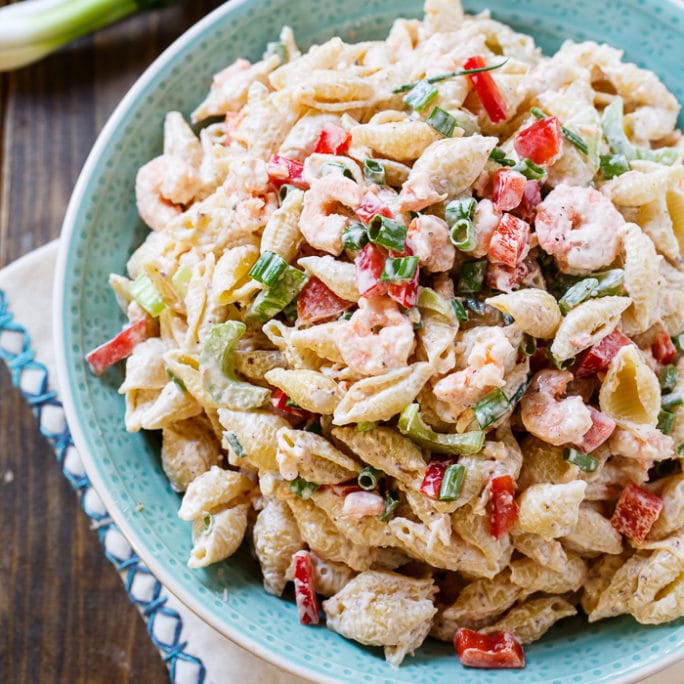 Remoudlade Dressing gives this pasta salad tons of flavor. The horseradish and tabasco provide a nice bite and the celery and red bell pepper provide the crunch.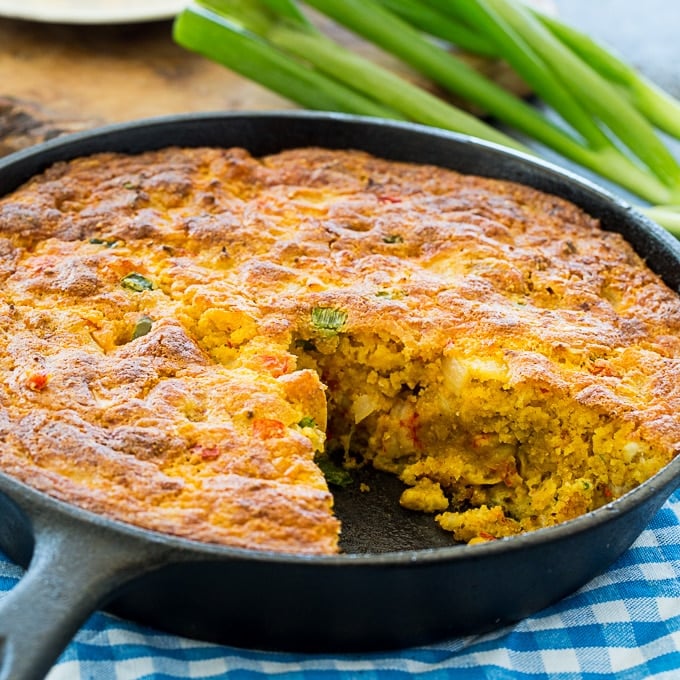 Loaded with crawfish, Crawfish Cornbread has a crisp crust but remains moist and savory on the inside.
Desserts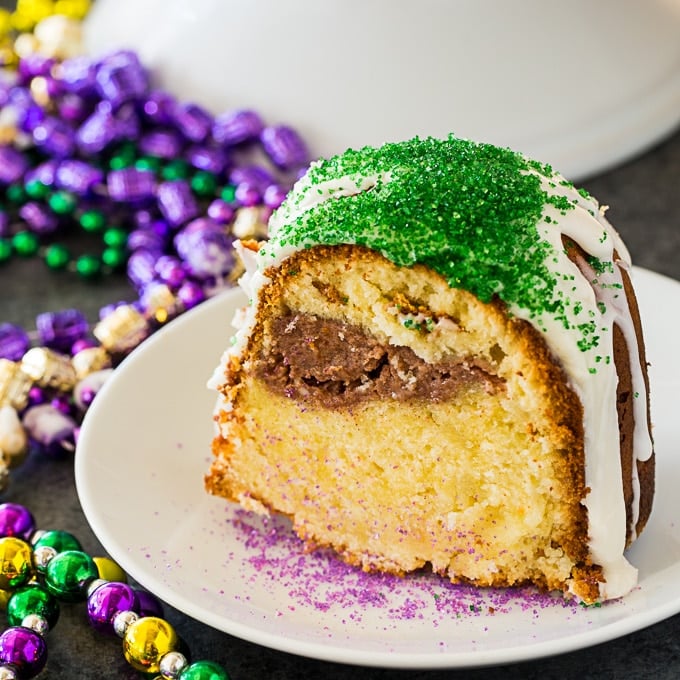 Mardi Gras Pound Cake is a moist pound cake with a cinnamon flavored swirl and sugar glaze. It makes an excellent dessert for any Mardi Gras celebration.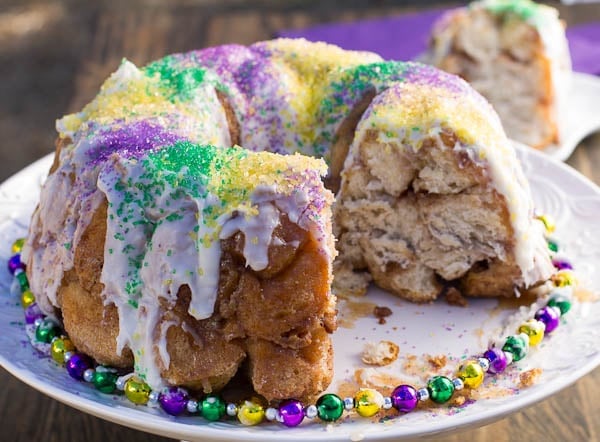 Make your next Mardi Gras celebration special with this super easy and delicious Mardi Gras Monkey Bread! Made with biscuits and decorated with Mardi Gras colored sprinkles.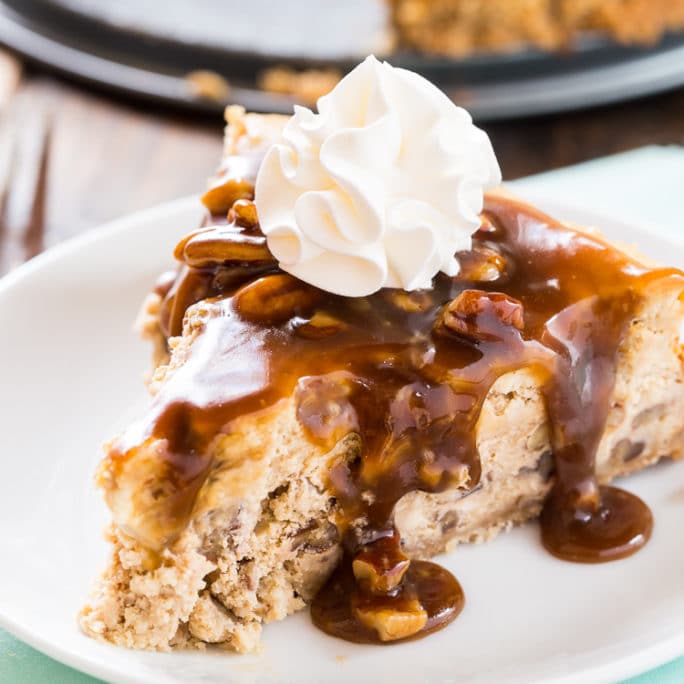 The perfect cheesecake for pecan lovers. The crust and filling contains pecans and it's topped with a super sweet praline sauce.
This Bananas Foster Cheesecake is a great way to use up ripe bananas on your counter. The flavor is amazing and comes from real banana and real rum.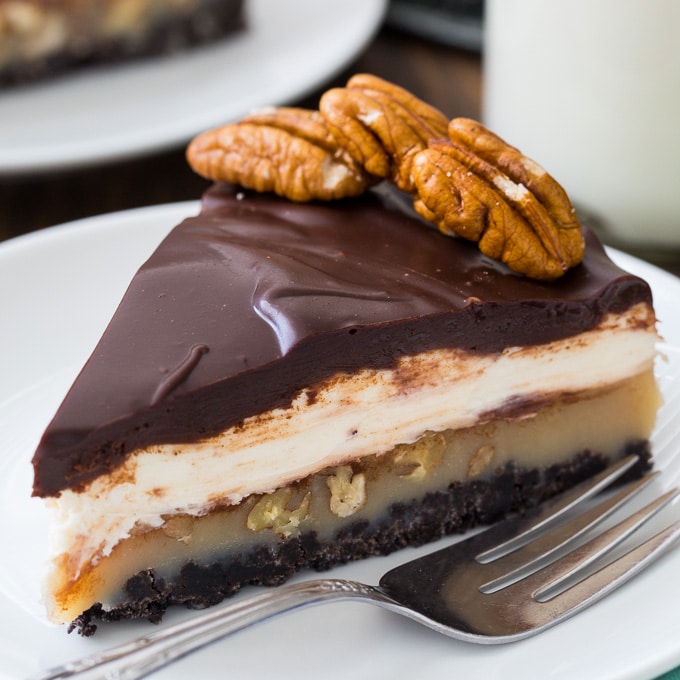 Praline Cream Cheese Pie has four layers of heaven. An oreo crust, a praline layer full of pecans, a creamy cream cheese layer and a decadent chocolate ganache.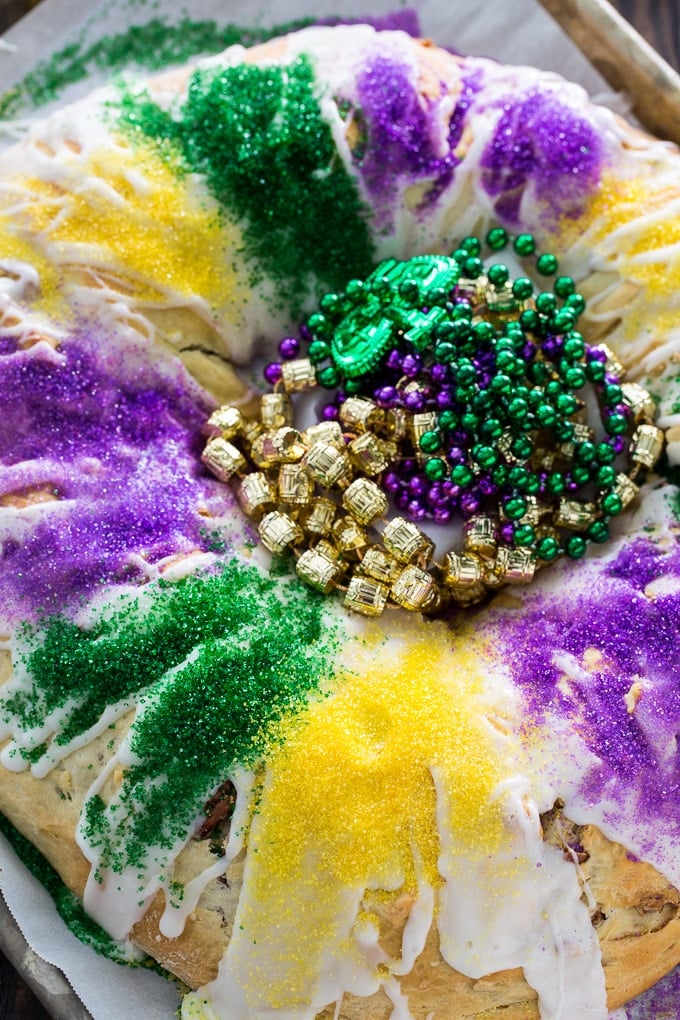 Cinnamon-Pecan King Cake is made from a traditional yeast dough and is full of pecans and cinnamon. King Cake is a must for a Mardi Grad celebration just make sure you don't forget to hide the plastic baby inside.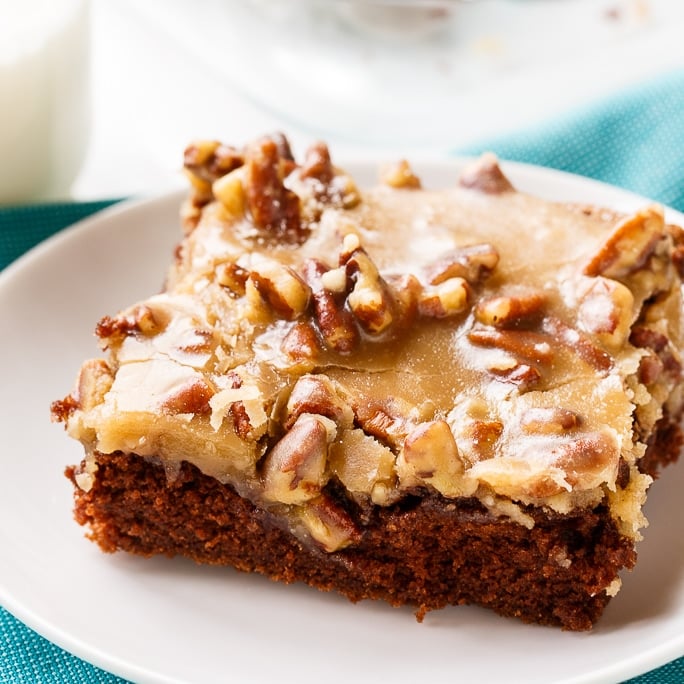 The combination of chocolate cake and a thick layer of sugary, pecan icing can't be beat on this Chocolate Praline Cake.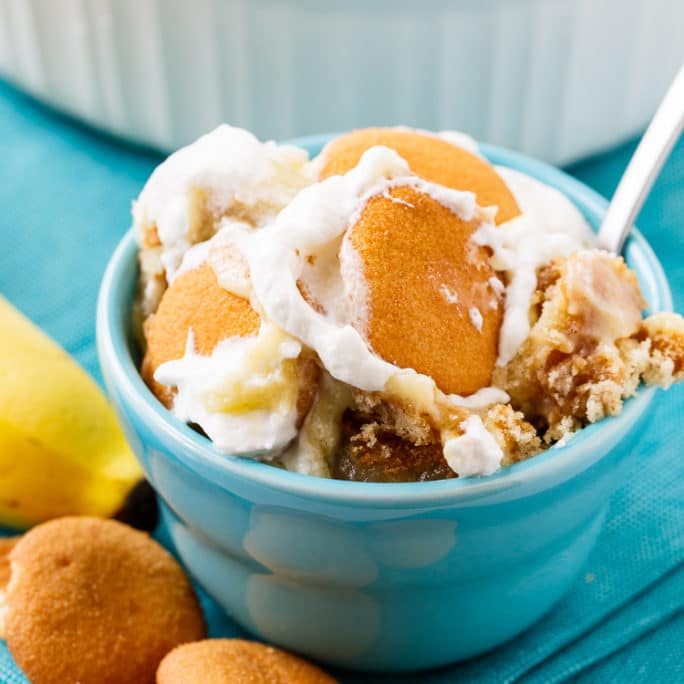 Bananas Foster Banana Pudding has so much more favor because instead of adding plain banana slices to the banana pudding, they are first given a coast in cinnamon and brow sugar and flambéd with rum. It's a delicious dessert that will feed a crowd.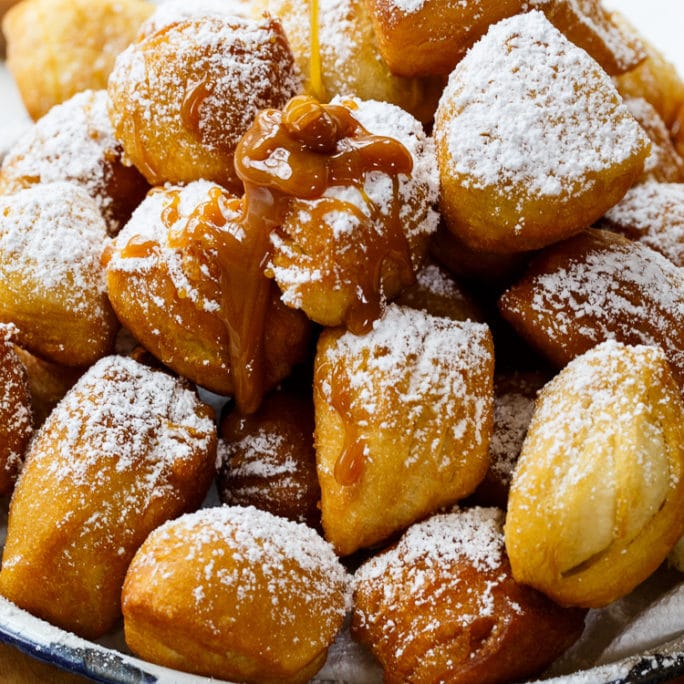 I love to make beignets for Mardi Gras, but they can be a little labor intensive if you want to make them from scratch. That's where these biscuit beignets come in. Refrigerated biscuits, vegetable oil, and powdered sugar is all you need.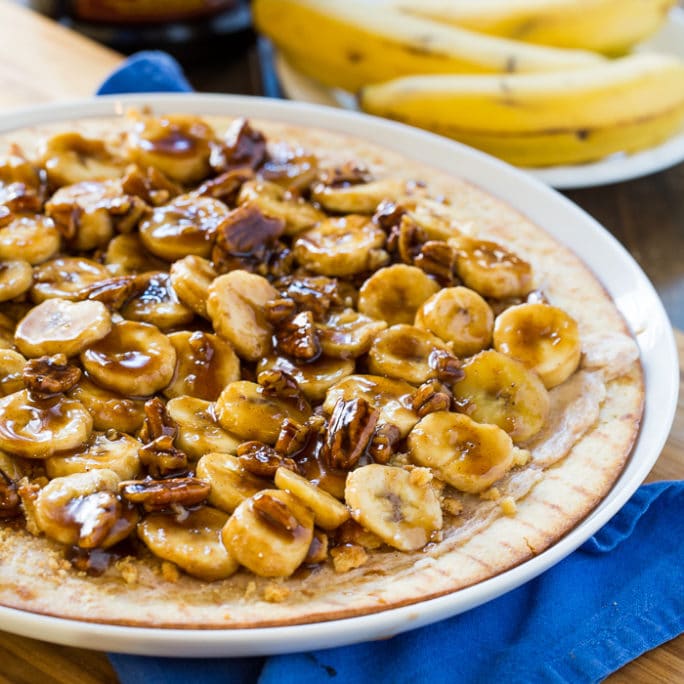 A pizza of any kind is always a crowd pleaser, but especially when covered in cream cheese and shortbread cookie crumbs with sliced bananas and chopped pecans drenched in caramel sauce and dark rum like this Bananas Foster Dessert Pizza.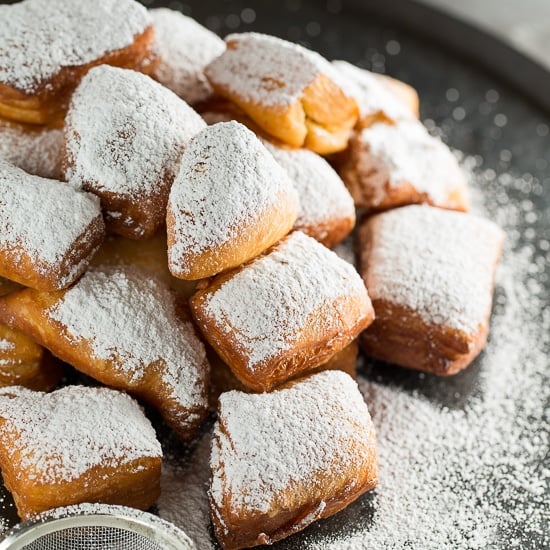 Think you have to live in New Orleans to enjoy Beignets? Think again. These pillowy pieces of deep fried dough coated in powdered sugar can be enjoyed at home. They're not as hard to make as you think.