Creole Potato Salad is about as far from bland, boring potato salad as you can get. It has tons of seasoning, plus Creole mustard along with hard-boiled eggs, celery, green onion, and parsley. Combined with mayonnaise and sour cream this is one creamy, delicious potato salad with a little zip!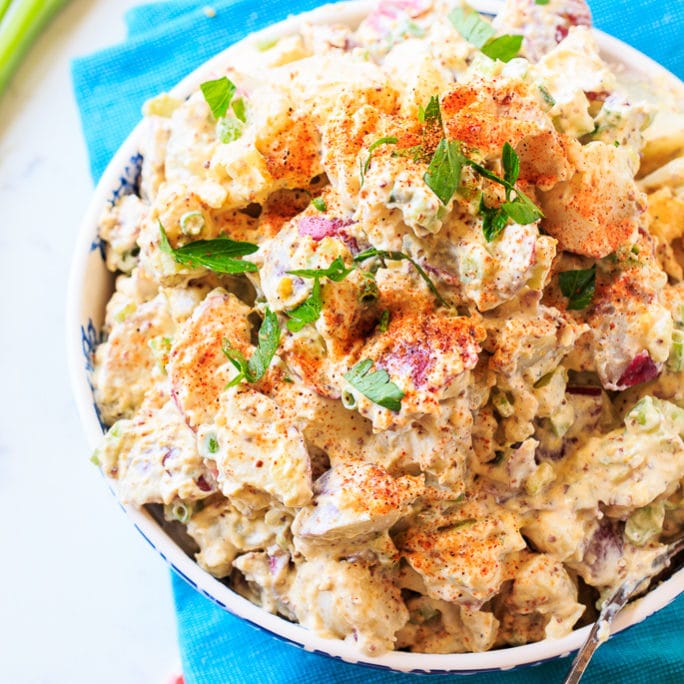 Last month I made my first trip to New Orleans since Hurricane Katrina courtesy of Zatarain's. It was during Mardi Gras and if you've never been to Mardi Gras in New Orleans, it should be at the top of your bucket list. There's no experience quite like it. Music, dancing, laughter, costumes, parades, beads, maybe a Hurricane or two. So much fun!
Forget all the wild and crazy partying you see on Bourbon St. Mardi Gras is really a family affair and it is best experienced in a neighborhood setting. We watched the Krewe of Druids Parade and the Krewe of Nyx Parade go down St Charles Avenue in front of the Ponchartrain Hotel.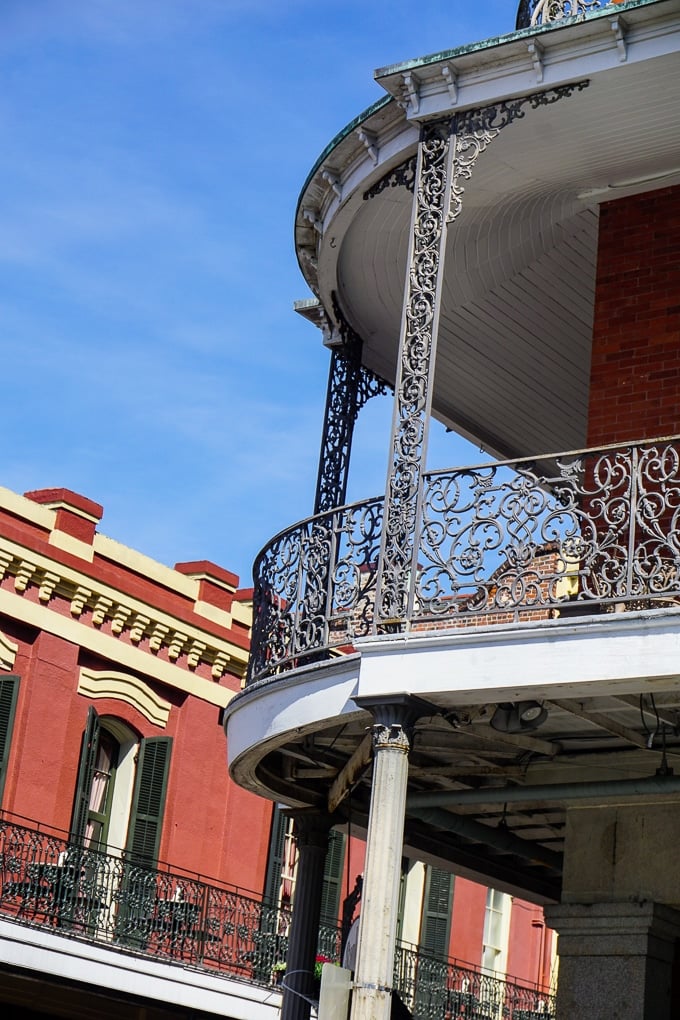 And of course we spent some time walking around the French Quarter. So may interesting things to see!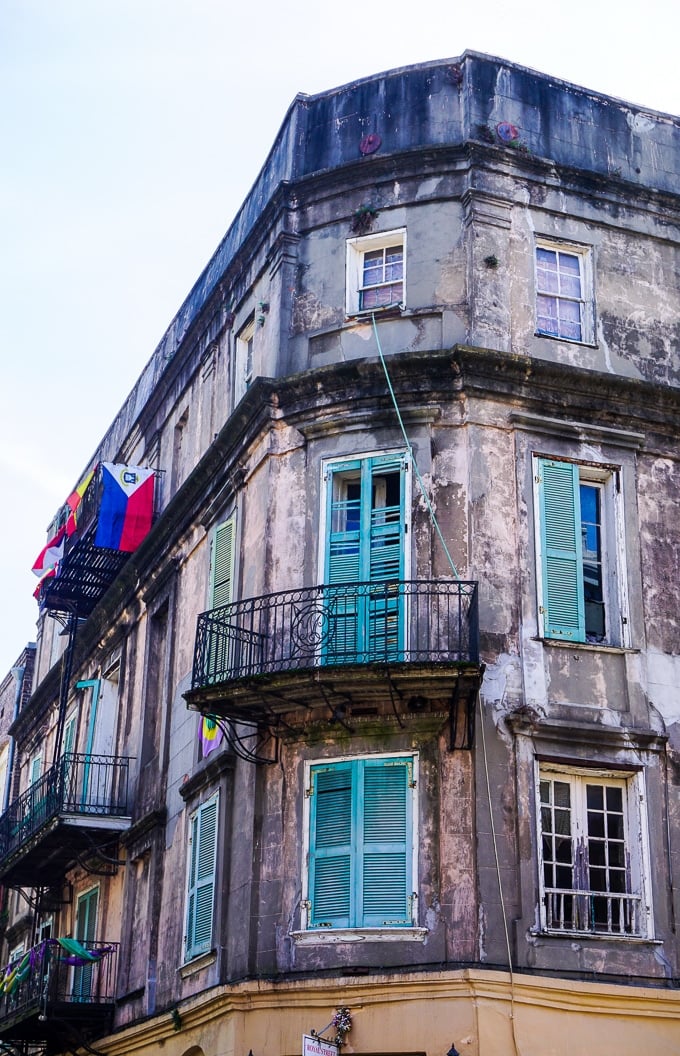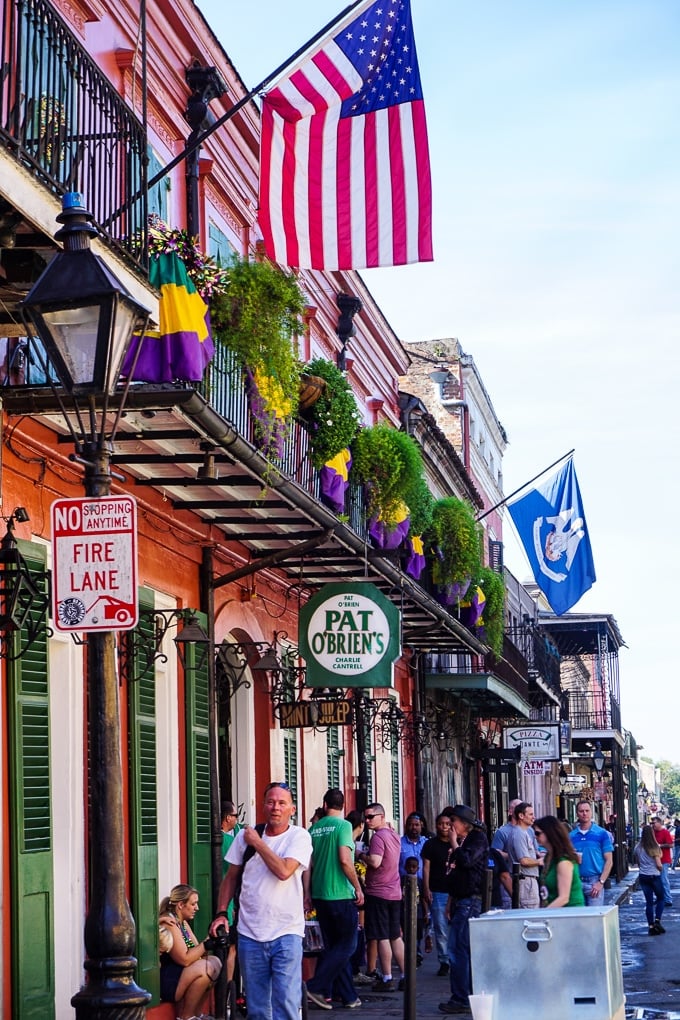 We also got to travel across the Mississippi River to where Zatarain's products are made. Local food personality Poppy Tooker showed us how she makes jambalaya.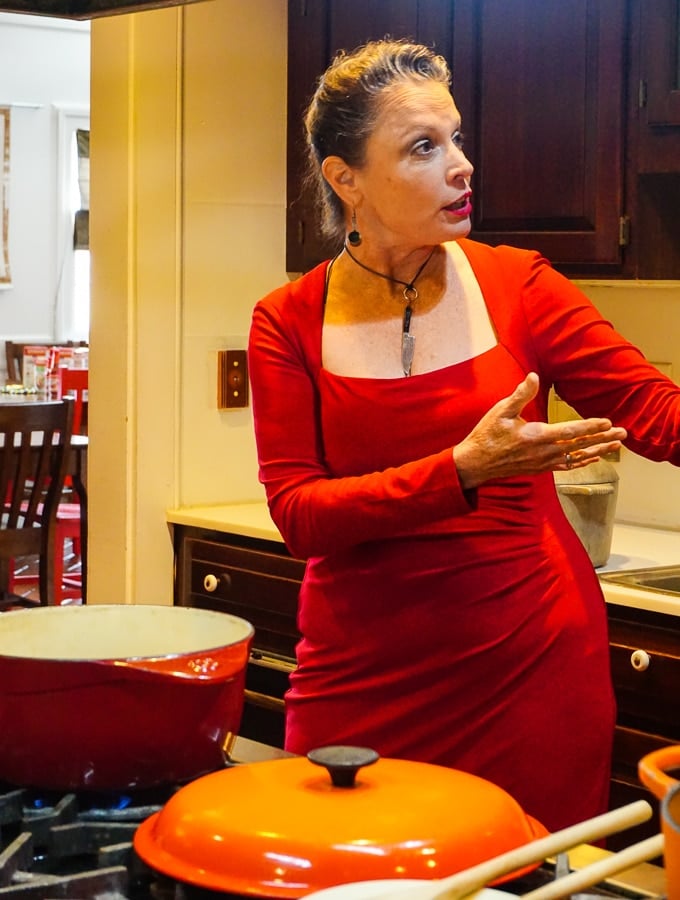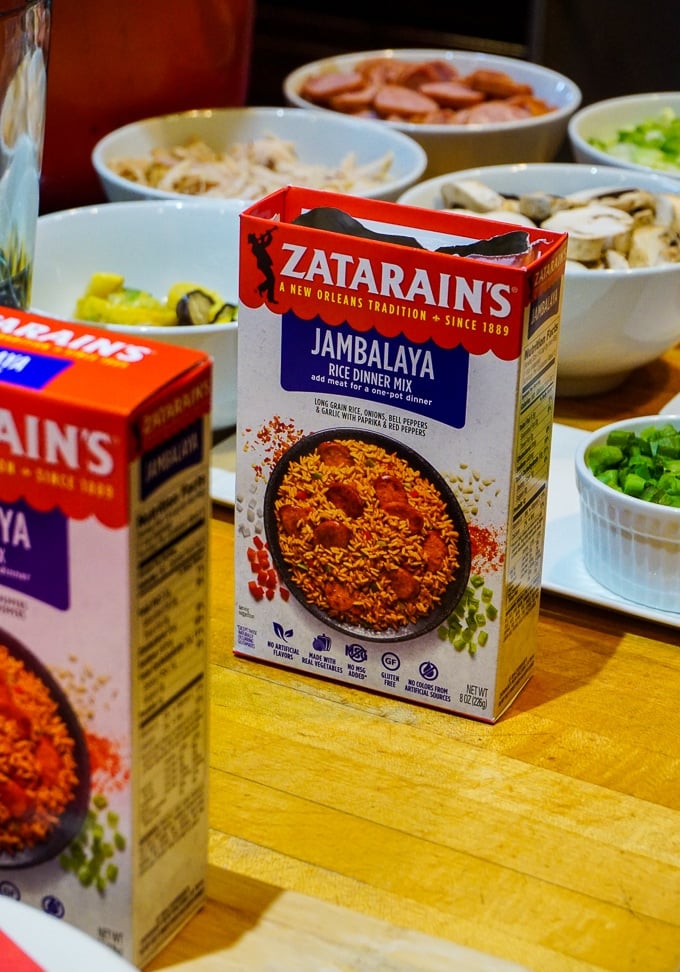 While we were there we sampled some new Zatarain's products which are really amazing. I look forward to sharing some recipes using them soon!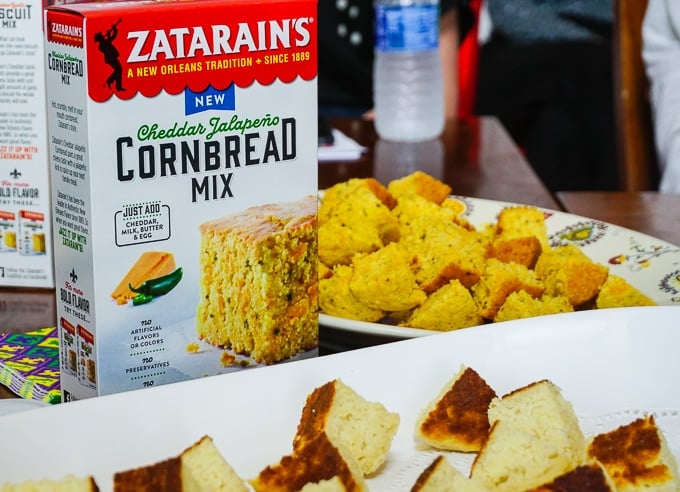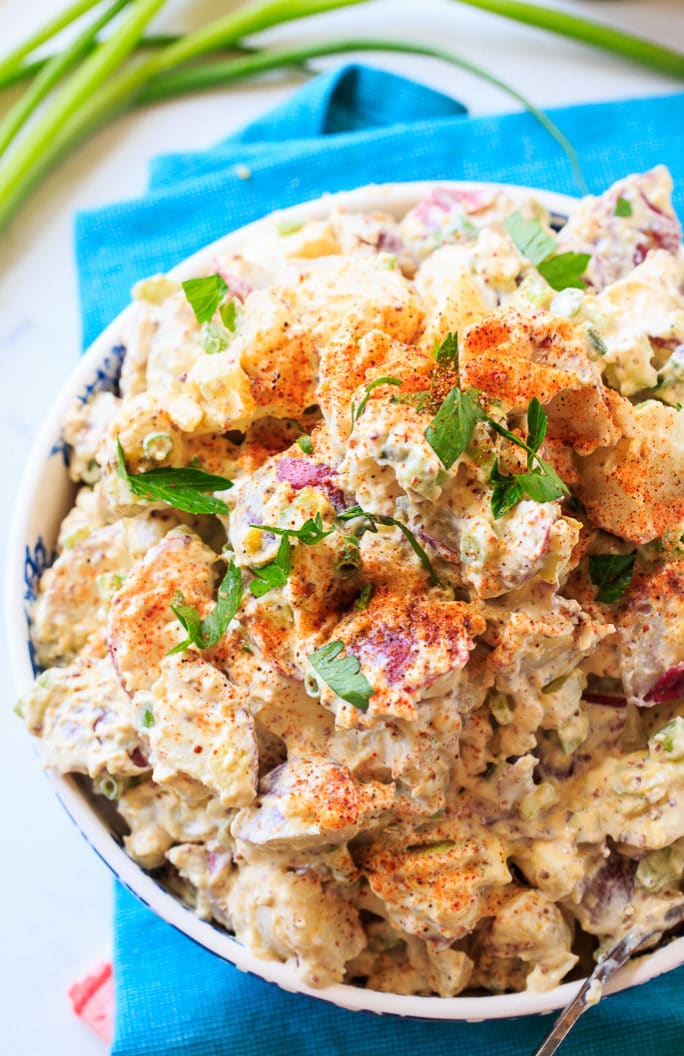 Creole Potato Salad is perfect not only for a Mardi Gras Celebration but a potluck, picnic, or summer cookout. It's hard to go wrong with potato salad, provided it is seasoned well. To make sure this potato salad wasn't lacking in flavor, I added Zatarain's liquid Shrimp & Crab Boil to the water I cooked the potatoes in.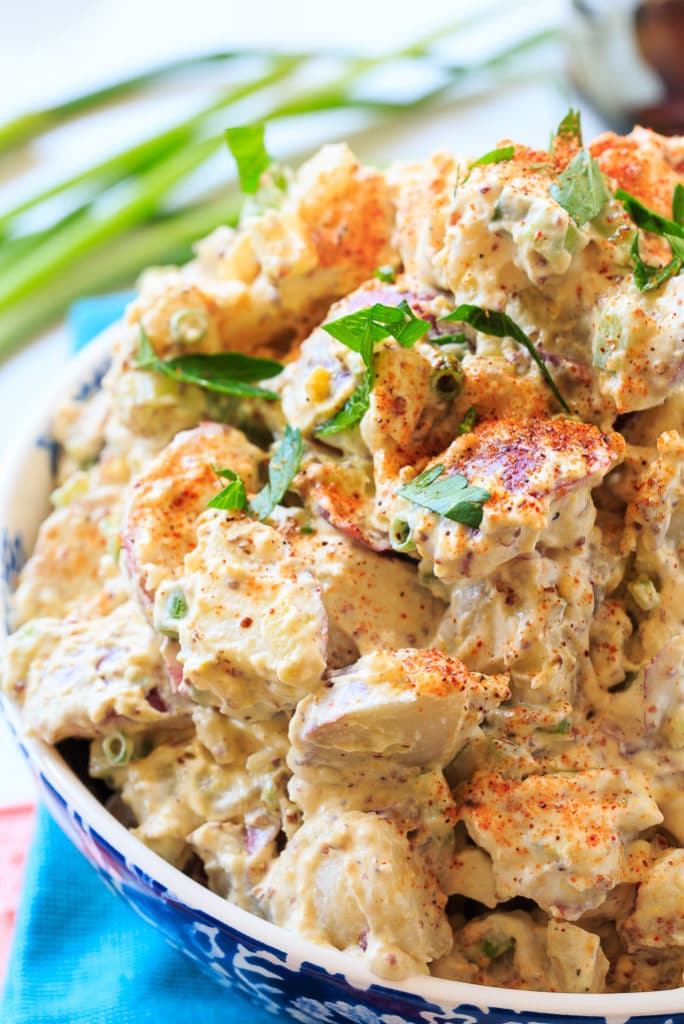 Then I used Zatarain's Creole Seasoning to flavor the potato salad. It's one of my favorite seasonings to have on hand.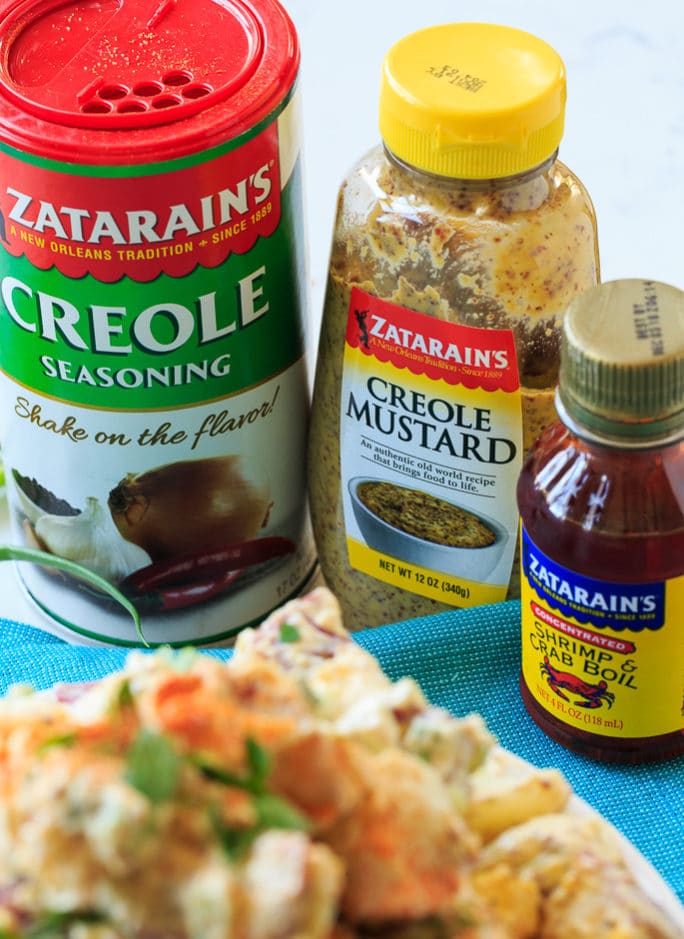 Every Creole Potato Salad needs some creole mustard and I used Zatarain's Creole Mustard along with mayonnaise and sour cream for creaminess.
I finished the potato salad off with celery, green onion, hard-boiled eggs, and parsley. I like to sprinkle a little more Zatarain's Creole seasoning on just before serving.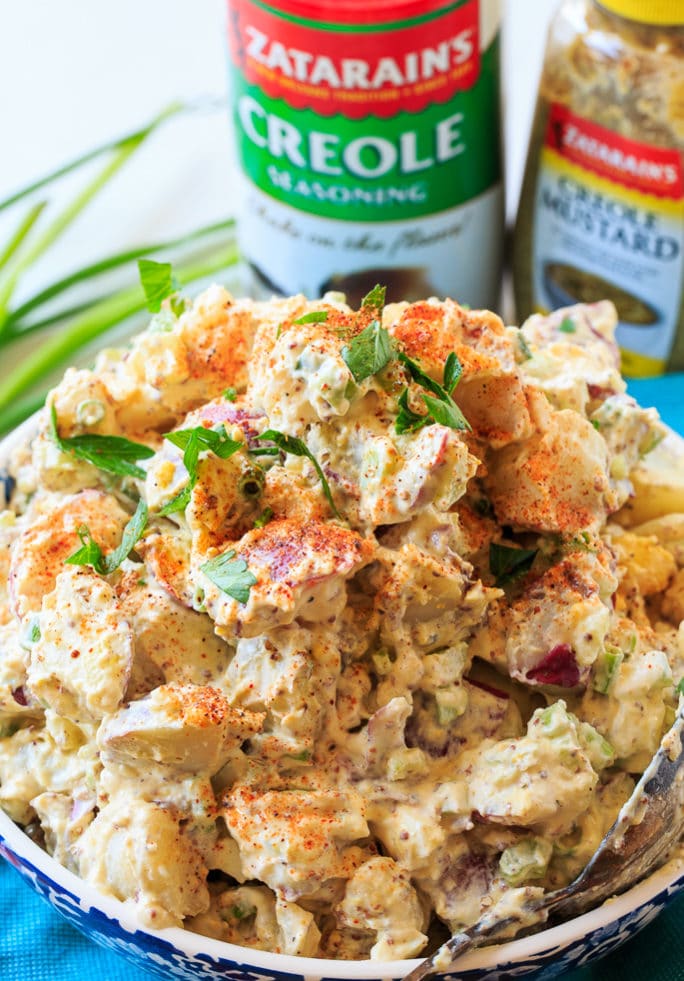 Whether for a Mardi Gras party, a picnic or potluck, Creole Potato Salad will compliment anything and everything you serve.

Try These Other Creamy Potato Salads: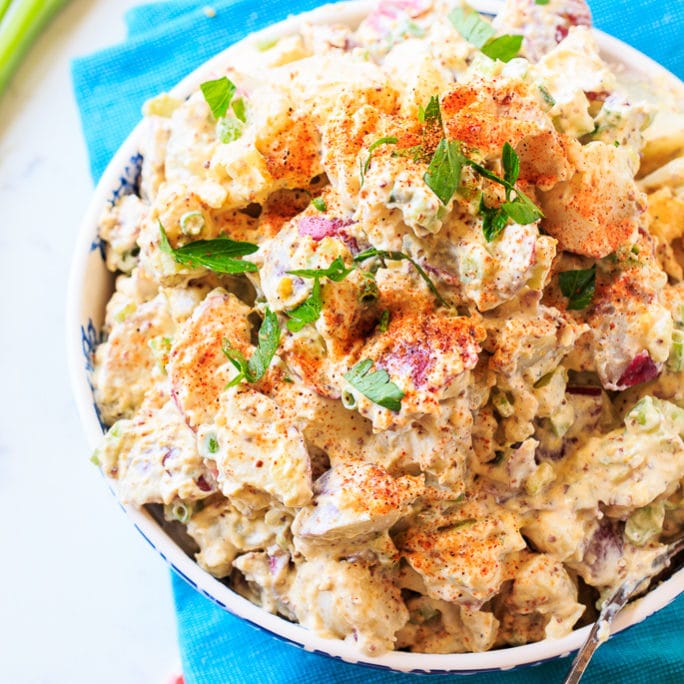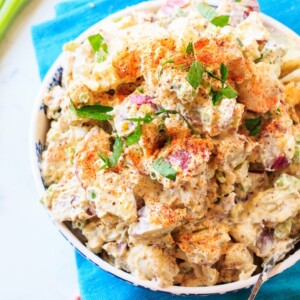 Creole Potato Salad
Creole Potato Salad is a creamy potato salad with some zip. Flavored with Creole mustard and Zatarain's Creole Seasoning.
Ingredients
3

pounds

red potatoes

1

tablespoon

Zatarain's liquid shrimp and crab boil,

optional

1

tablespoon

apple cider vinegar

3/4

teaspoon

Zatarain's Creole seasoning

1/3

cup

mayonnaise

1/3

cup

sour cream

1/3

cup

Zatarain's Creole mustard

1

teaspoon

sugar

1

stalk

celery,

finely chopped

3

hard-boiled eggs,

chopped

3

green onions,

sliced

1

tablespoon

chopped fresh parsley
Instructions
Cut potatoes either in half or quarters, depending on their size.

Place potatoes in a large pot and cover with water. Water level should be an inch above potatoes. Add Zatarain's crab boil and a few large pinches of salt.

Bring water to a boil, reduce heat and simmer for 15 to 20 minutes, or until potatoes are fork tender. Drain potatoes.

Place potatoes in a large bowl and toss with vinegar and Zatarain's seasoning.

If you want the potato chunks smaller, use a knife and chop them up a little more.

In a small bowl, stir together mayonnaise, sour cream, mustard, and sugar.

Add mayonnaise mixture to potatoes and stir to combine.

Season to taste with salt and pepper.

Stir in celery, eggs, green onions, and parsley.

Sprinkle more Zatarain's seasoning on top and chill until ready to serve.
Want to Save This Recipe?
A huge thank you to Zatarain's for hosting me in New Orleans!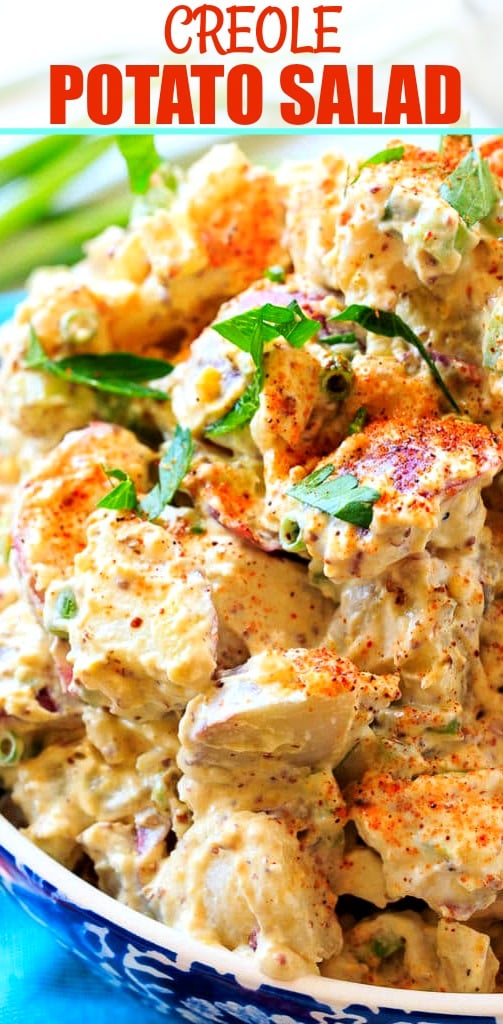 Disclosure: This post contains affiliate links.