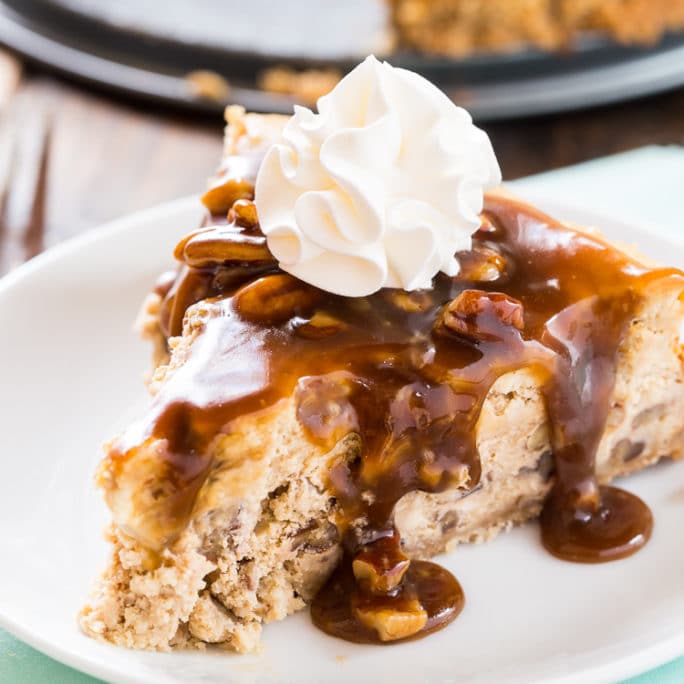 Pecan Praline Cheesecake is THE cheesecake for pecan lovers. The crust is made from crushed Pecan Sandies cookies and dark brown sugar and pecans that have been toasted in butter give the cheesecake filing that wonderful praline flavor. The filling isn't overly sweet but with a super sweet praline sauce dripping down the sides, this cheesecake will surely satisfy your sweet tooth.
My son adores cheesecakes so I try and make one at least once a month. It's so much fun to try out different flavors and I find they are perfect for the holidays since they can be made well in advance. Plus, cheesecakes are so rich, you can get a whole lot of mileage out of one cheesecake.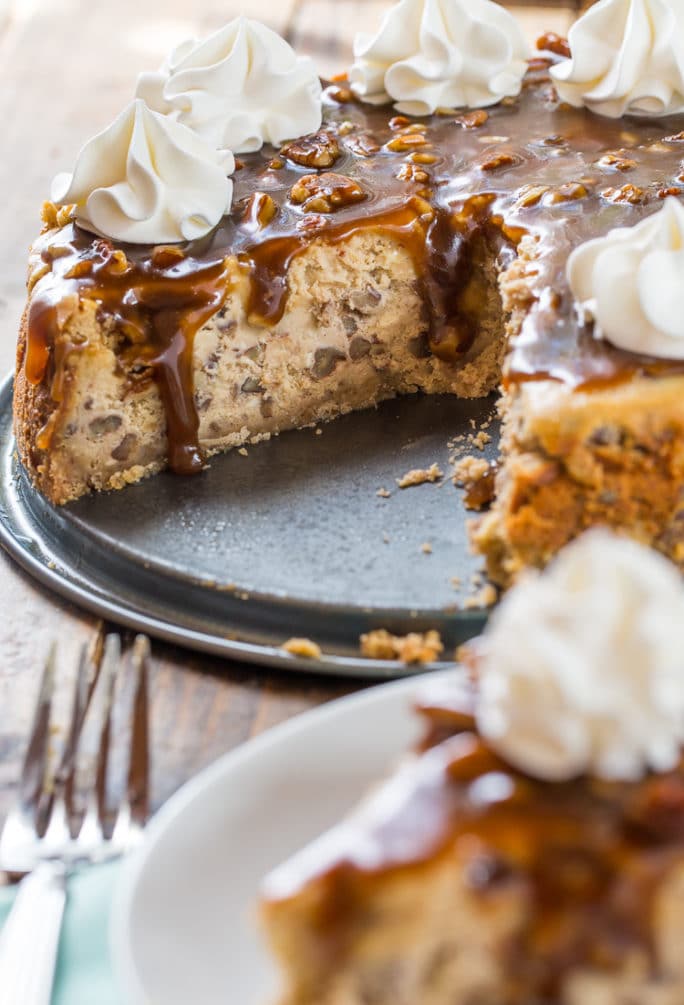 I made this cheesecake to celebrate Challenge Butter's 12 Days of Holiday Delights.
For this Pecan Praline Cheesecake I've used both Challenge cream cheese and butter. They have become the only cream cheese and butter that I use in my kitchen. Challenge Butter is 100% real cream butter made the old-fashioned way with no artificial ingredients. One taste of it and you'll feel like you've tasted butter for the first time. And you won't find a creamier cream cheese than the one made by Challenge. Delicious holiday desserts are so much easier to make when you start with quality products.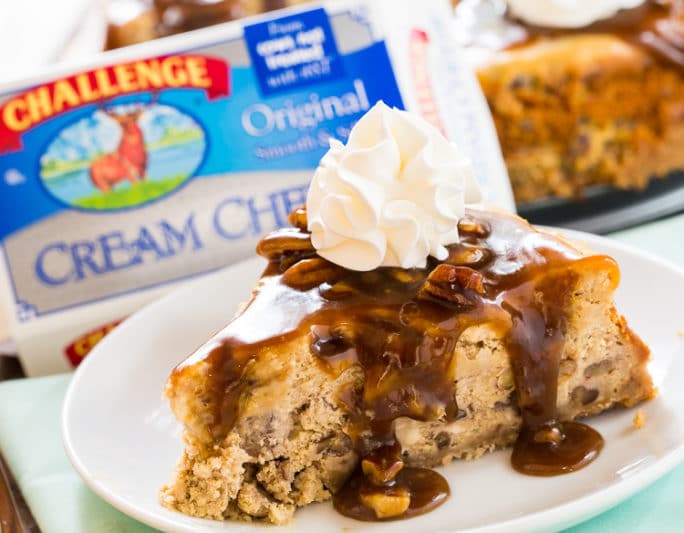 Pecan Praline Cheesecake makes a wonderfully indulgent holiday dessert but it's also a dessert I think you'll enjoy all year long. Don't forget to make it for Mardi Gras!
If you love Southern Pralines, you'll fall in love with Pecan Praline Cheesecake. Be sure to have a little whipped cream or Cool Whip on hand. Not only does it add a nice decorative touch, I love the way something light and creamy tastes with the dense cheesecake filling.
Find the RECIPE HERE.
Disclosure: This is a sponsored post. I appreciate the opportunity to share products I love and use in my own kitchen.