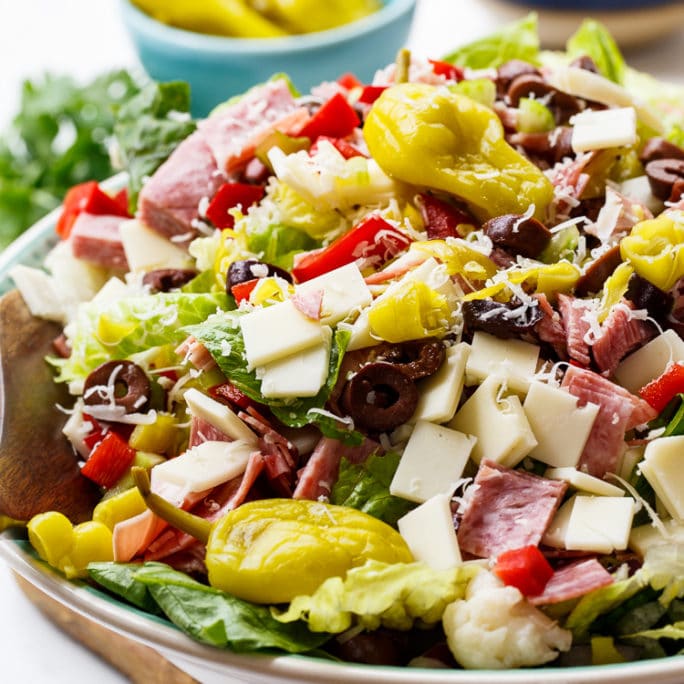 A green tossed salad with all the flavors of a Muffaletta Sandwich. This Muffaletta Salad is filling enough to be eaten alone as a meal and it is a must make recipe for a Mardi Gras party.
I like to chop everything up small so it's like a chopped salad and you get lots of different flavors in every bite. I think that's what makes a Muffaletta Sandwich so great- there are so many different flavors in every bite and they all compliment each other.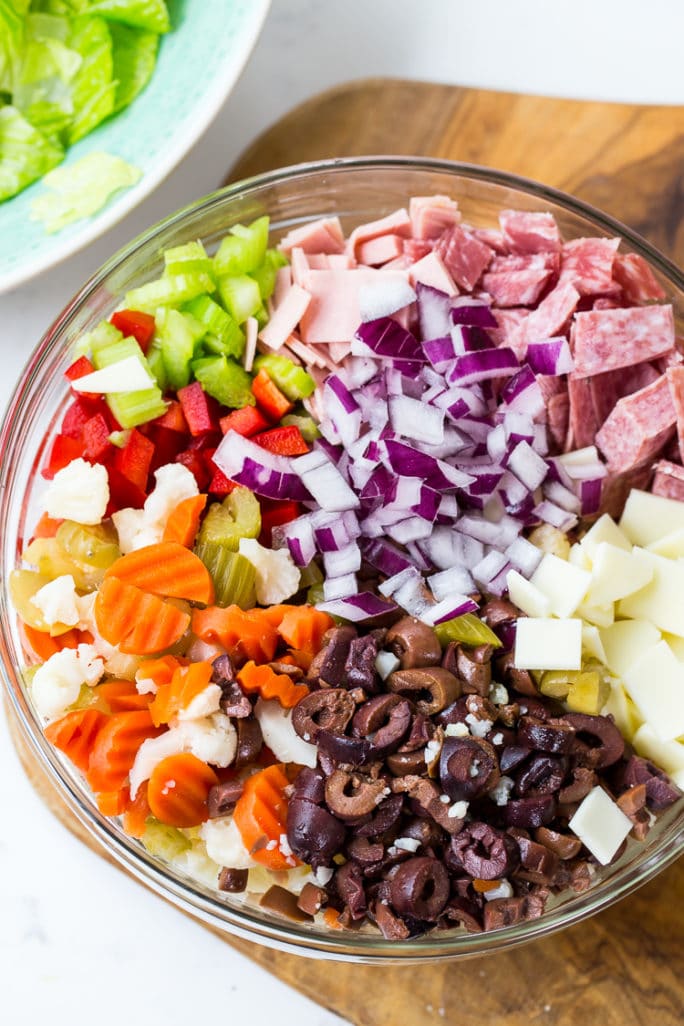 Different meats (usually salami, ham, and mortadella), cheese, olives, and pepperonicini.
I like to use both Provolone cheese plus a little freshly grated Parmesan cheese. I also add celery, red bell pepper, onion, black olives, and a jar of Giardiniera which I chop up really well.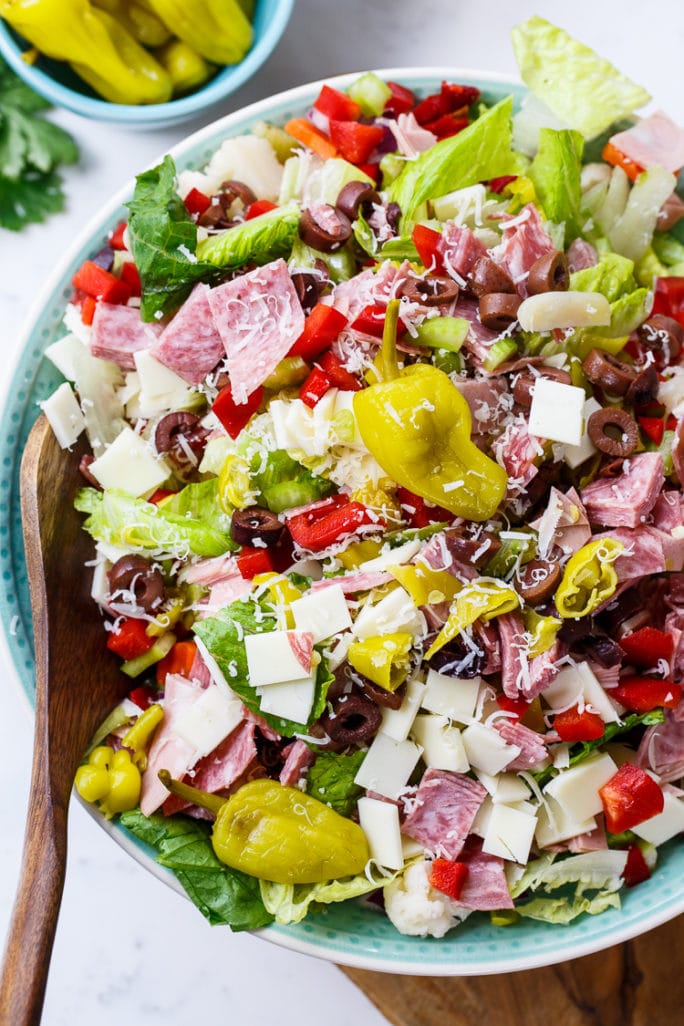 For a little kick, I take some pepperoncini peppers and chop them up really well and toss them in the salad. Not only do they add some heat, but they are nice and peppery.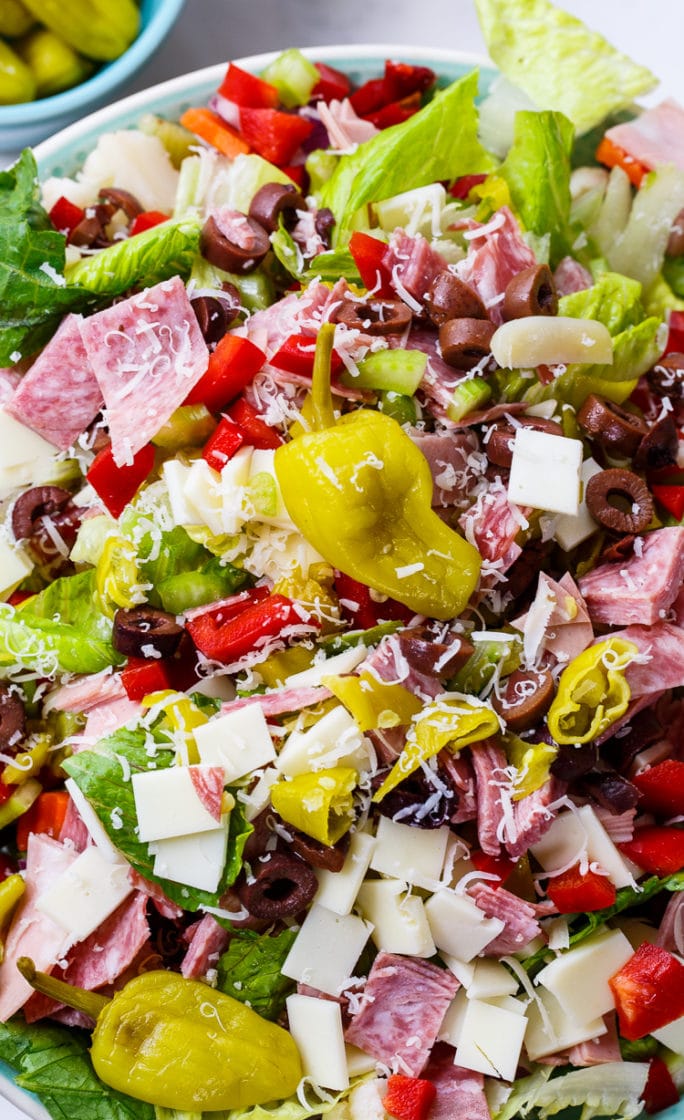 There's a lot of chopping and cubing involved, but this recipe makes a huge salad and you'll be glad you went to the trouble.
For the dressing, I just make a simple mixture of red wine vinegar, olive oil, garlic, dried oregano and basil.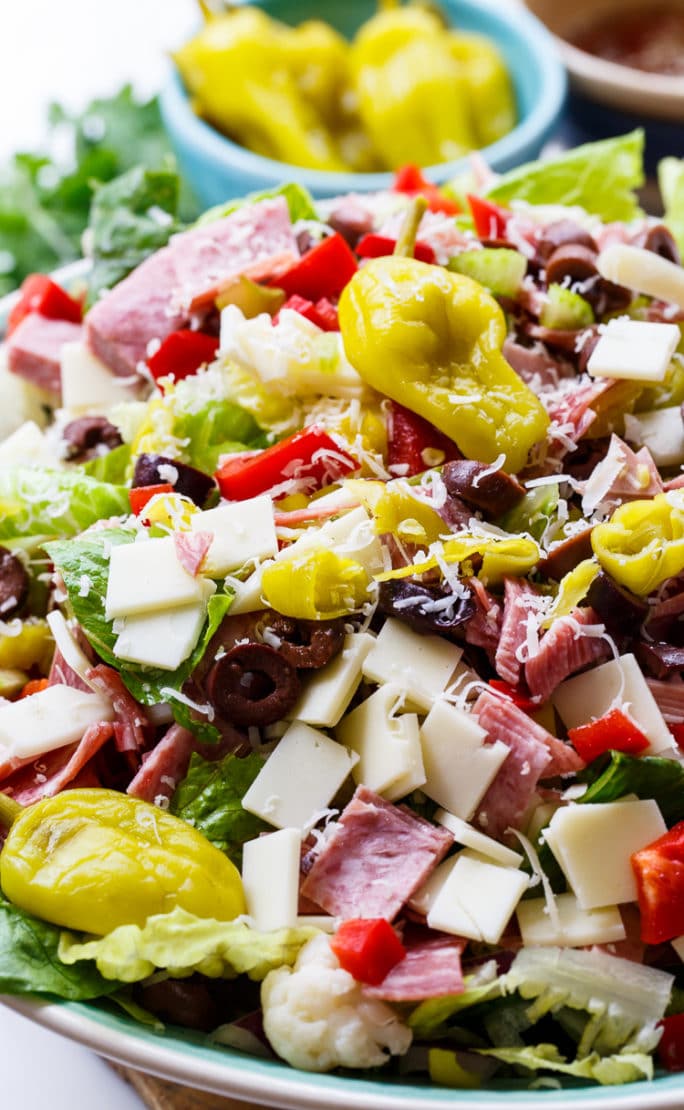 There's a whole Muffaletta Sandwich in this bowl, minus the bread!
Never miss a recipe. CLICK HERE to Subcribe.
Muffaletta Salad
Ingredients
1 (9-ounce) bag Romaine lettuce
1 celery stalk, chopped
1 red bell pepper, seeded and chopped
½ red onion, finely chopped
4 ounces sliced salami, chopped
4 ounces sliced sopressata, chopped
4 ounces sliced mortadella, chopped
4 ounces sliced Provolone cheese, chopped
1 (16-ounce) jar giardiniera salad, drained and chopped
½ cup chopped kalamata olives
6-8 pepperonicini , finely chopped, plus extra for garnish
2 tablespoons shredded Parmesan cheese
Dressing
3 tablespoons red wine vinegar
¼ cup olive oil or vegetable oil
1 cloves garlic, finely minced
¼ teaspoon dried oregano
¼ teaspoon dried basil
salt and pepper
Instructions
Combine all salad ingredients in a large bowl.
Whisk together all dressing ingredients and season to taste with salt and pepper.
Toss dressing with salad.
Notes
Instead of using 3 different meats, you can use all salami.
More Mardi Gras Favorites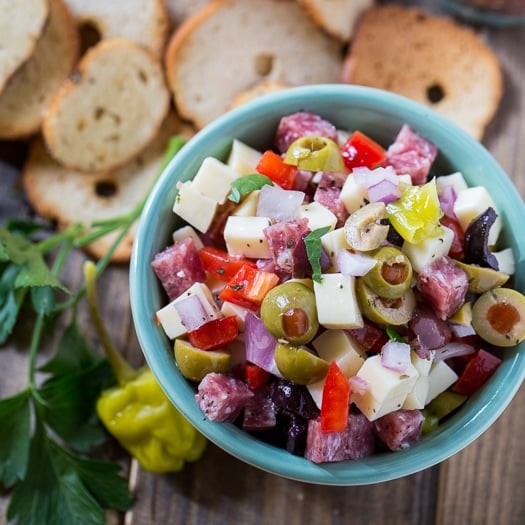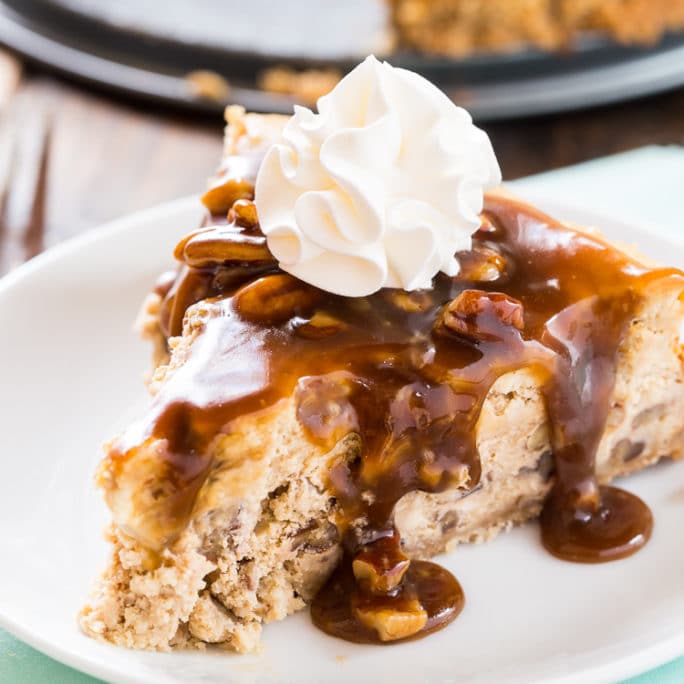 Disclosure: This post contains affiliate links.