In our family Thanksgiving leftovers are looked forward to as much as Thanksgiving dinner. There's always a few turkey sandwiches with mayo to be had in the days following Thanksgiving, but I also like turning Thanksgiving leftovers into a whole new meal. Below is a great list of recipes for turning ham, turkey, mashed potatoes, stuffing , and even green bean casserole into something entirely new. Make the most of your Thanksgiving leftovers by trying a few of them.

Turkey Recipes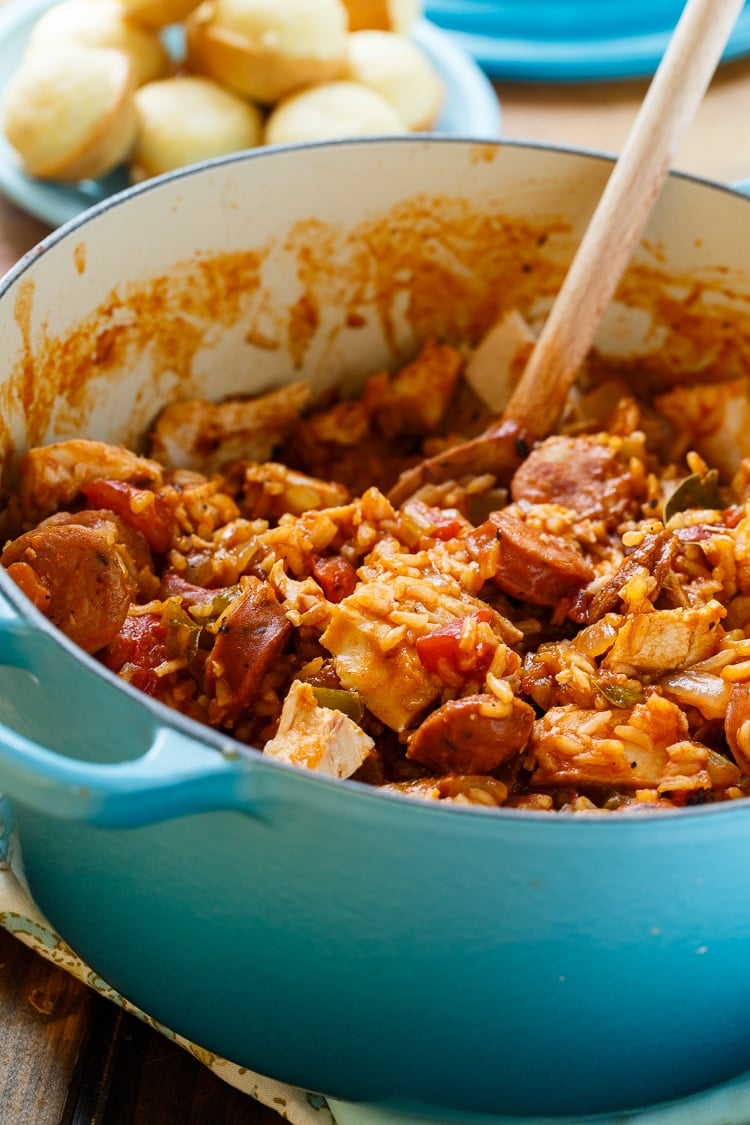 Leftover Turkey Jambalaya is one of my favorites. I think turkey tastes even better than chicken in Jambalaya. It has an ever so slightly bolder, gamier flavor that really stands up well to the spices in jambalaya.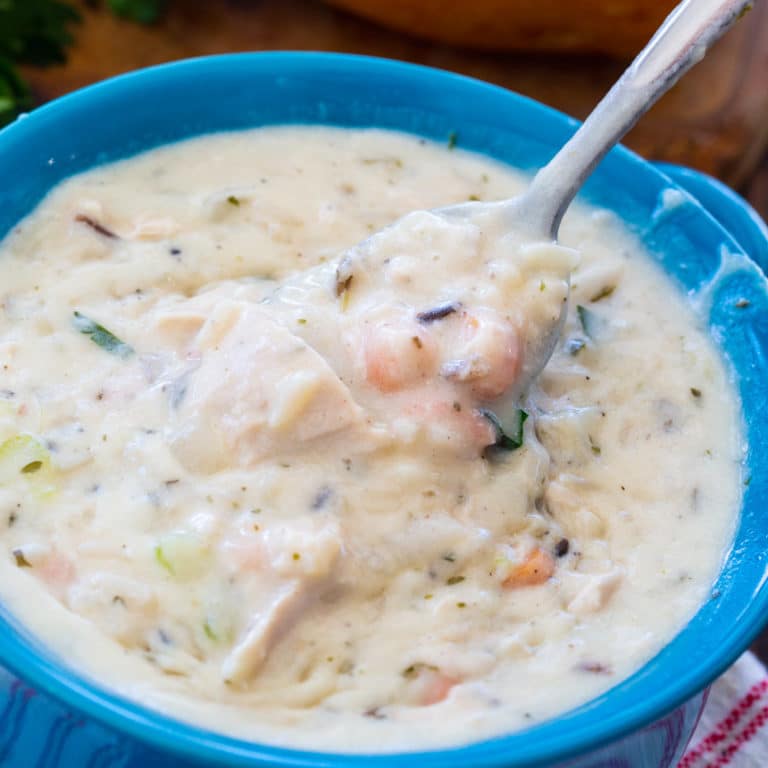 Creamy Leftover Turkey Wild Rice Soup is full of onion, carrots, celery, parsley, thyme, wild rice, and chopped turkey. Pure comfort food in a bowl.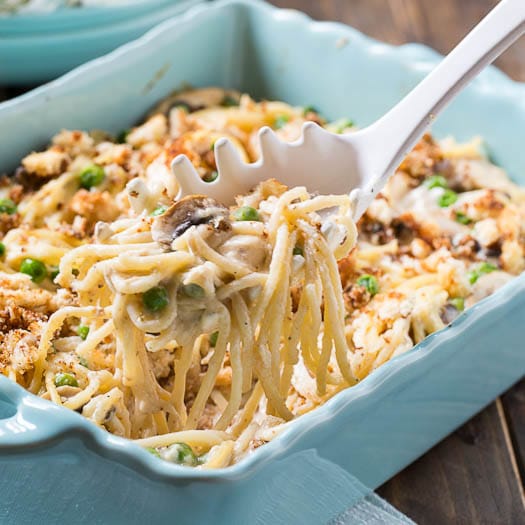 This Turkey Tetrazzini is one of my favorite things to make with leftover turkey. This is a made from scratch recipe that's wonderfully creamy.
Southwestern Turkey Rice Casserole is perfect for feeding crowd. It's a creamy, cheesy casserole full of rice, diced turkey, sour cream, spinach, green chiles, southwestern spices all topped off with a crushed dorito topping.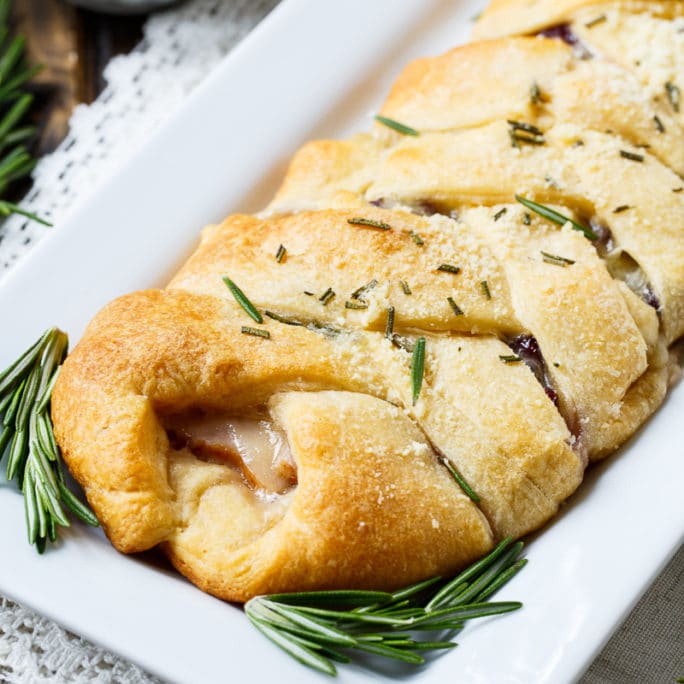 Turkey, Cranberry, and Brie Crescent Braid makes a wonderful holiday appetizer and it's easy to make with a tube of crescent roll dough.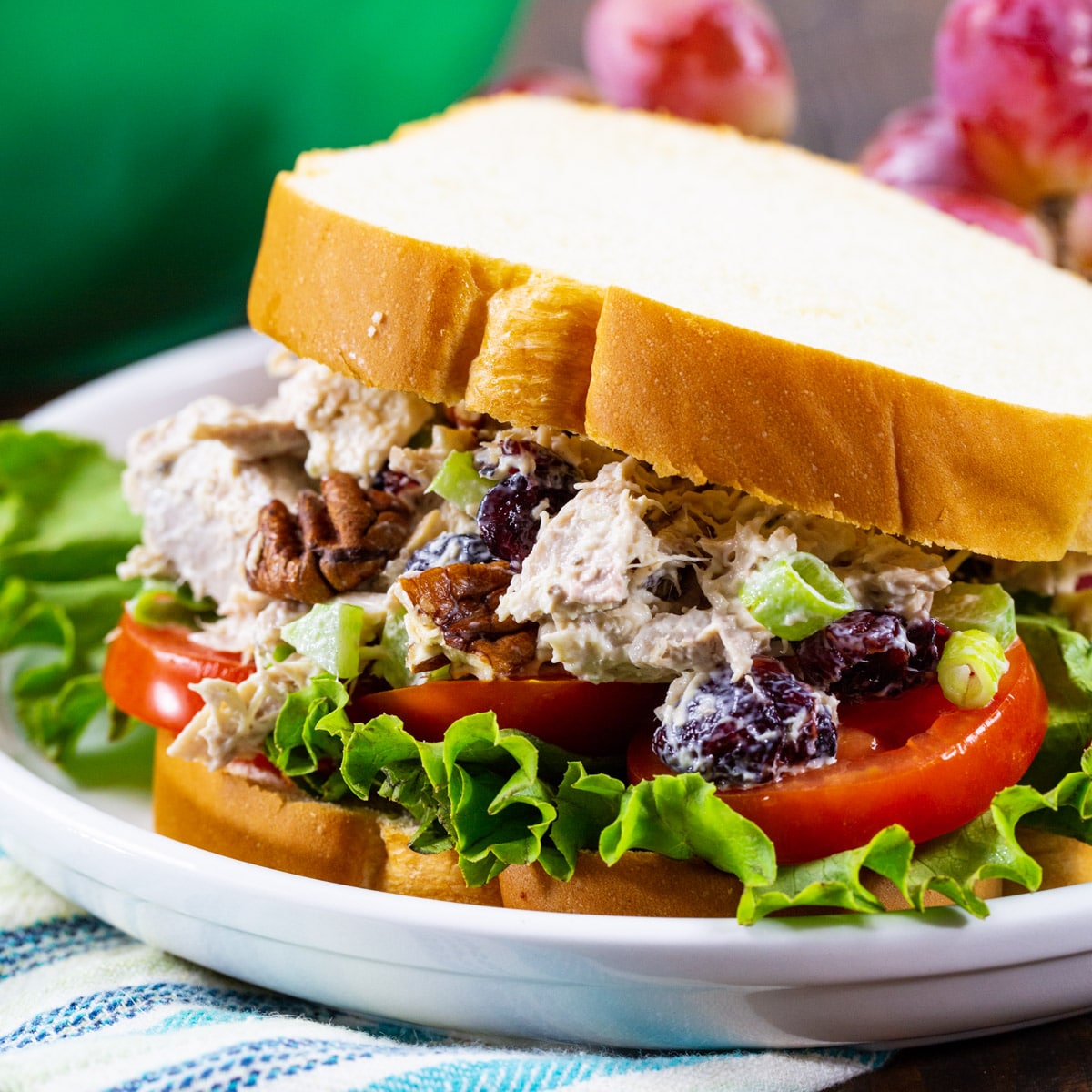 Turkey Salad is full of cranberries, celery, and pecans in a mayonnaise-based dressing. Makes a great turkey salad sandwich
Ham Recipes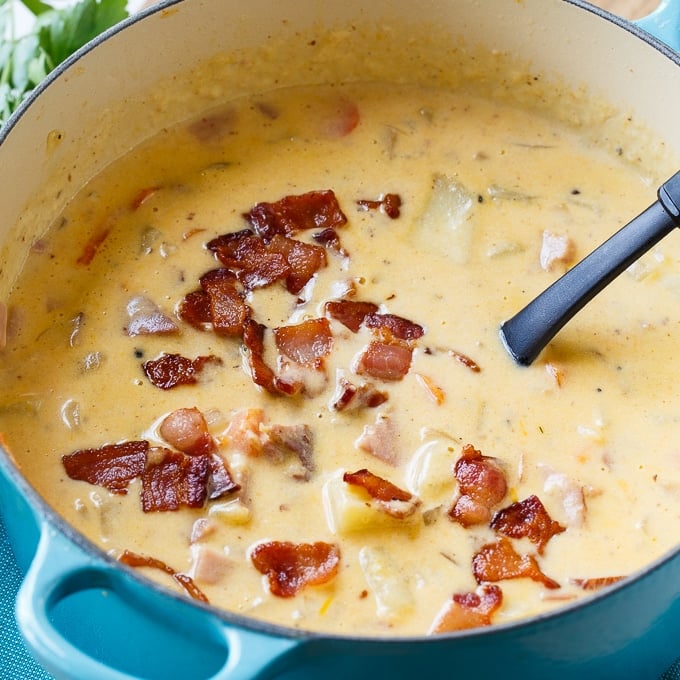 This made from scratch Cheesy Ham and Potato Chowder is thick and creamy and the perfect way to breathe new life into your leftover ham. This is one harty and delicious soup that's perfect for a cold night.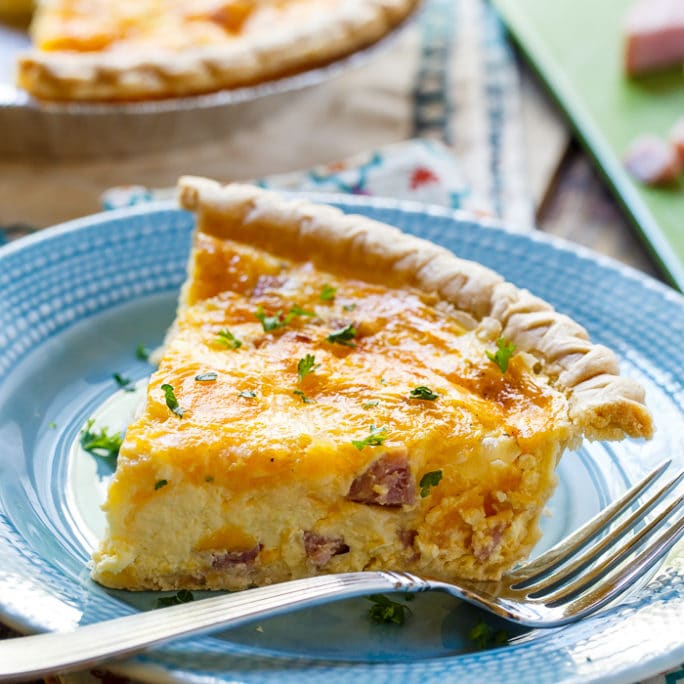 This Easy Ham and Cheese Quiche gets rave reviews. It really is the perfect quiche recipe.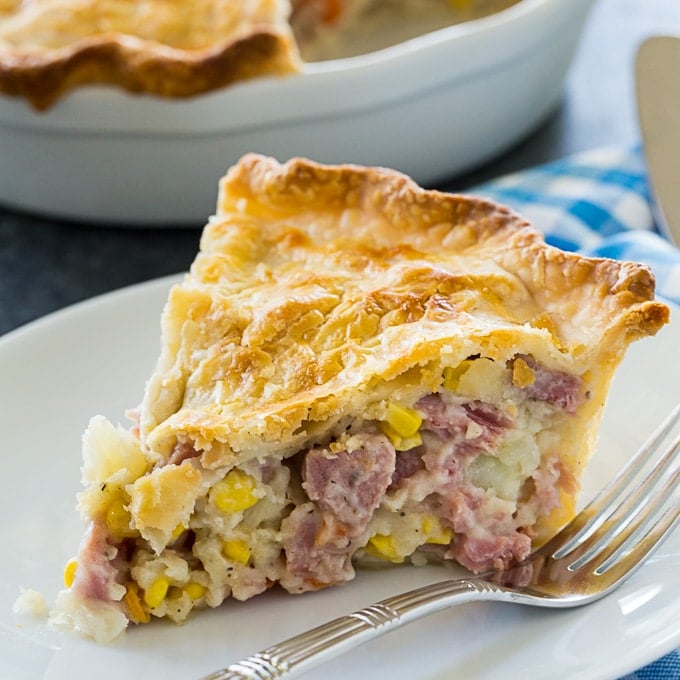 Ham Pot Pie is another great way to use up leftover ham. This pot pie has a double crust and a thick, rich filling full of diced ham, potato chunks, and corn.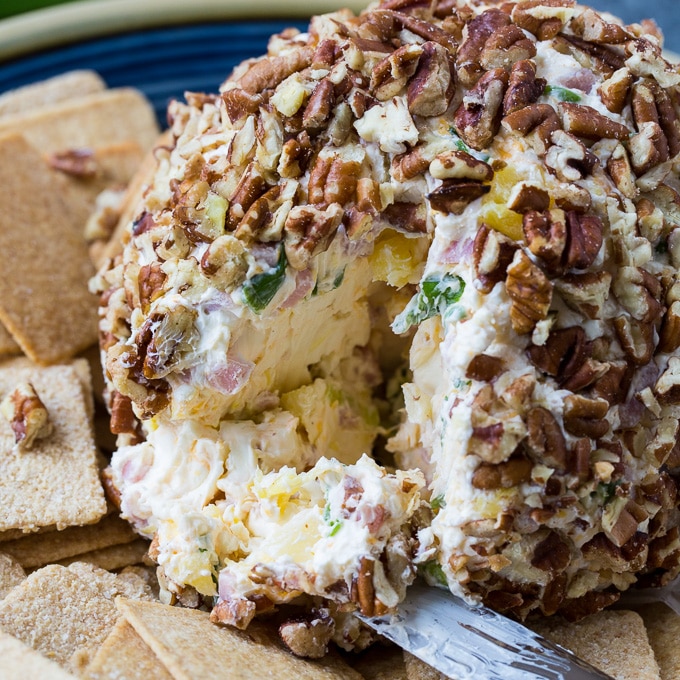 This Pineapple and Ham Cheese Ball is a great make-ahead appetizer. Lots of great sweet and salty flavor!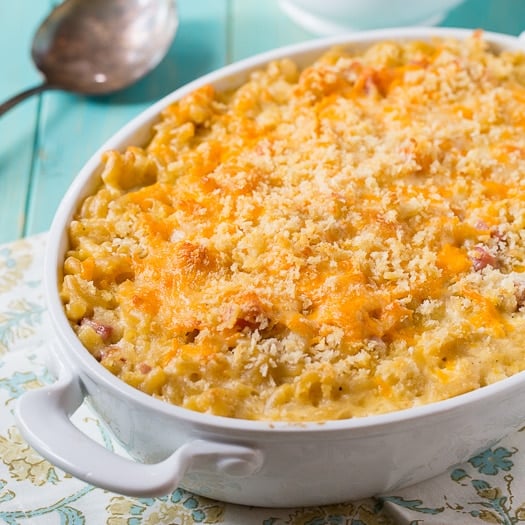 Mac and Cheese with Ham is a creamy, cheesy, comforting meal. The addition of diced ham turns mac and cheese into a hearty main dish meal.
More Recipes Using Thanksgiving Leftovers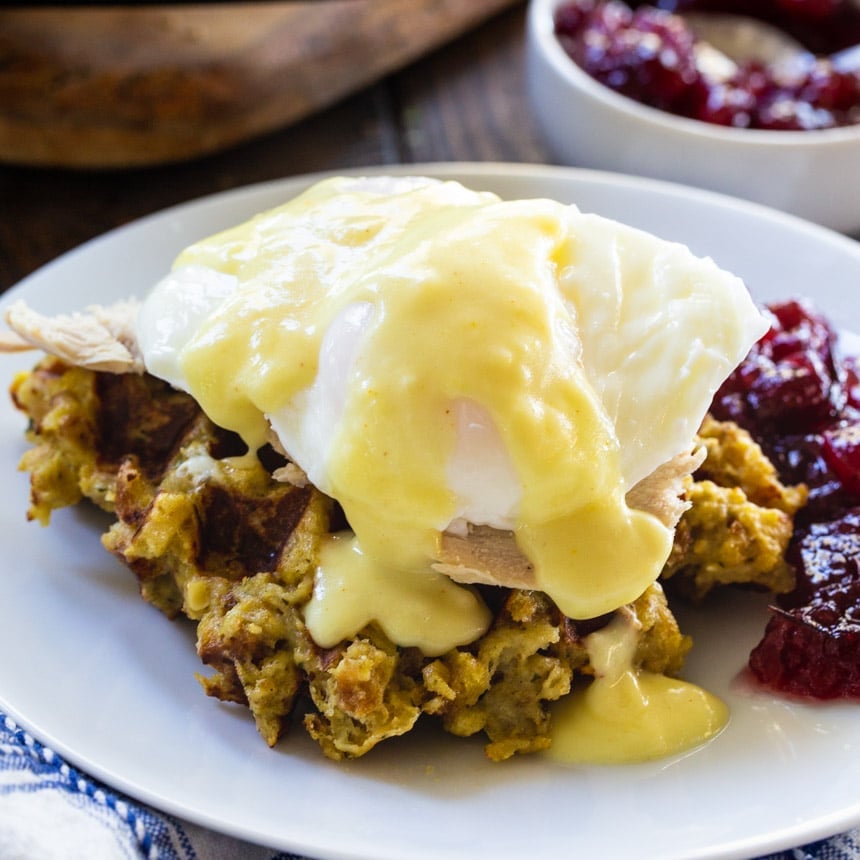 This amazing Thanksgiving Eggs Benedict has a waffle made out of stuffing, topped with sliced roasted turkey, a poached egg, and hollandaise sauce. There's no better breakfast for the day after Thanksgiving.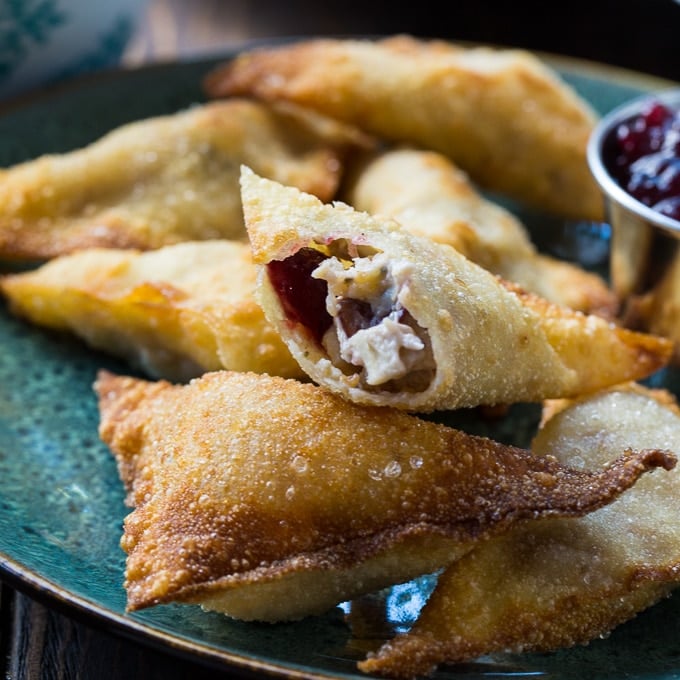 Turn your leftovers into a delicous appetizer with this Thanksgiving Wontons recipe. They fry up super crispy and are stuffed with turkey, cream cheese, a little stuffing, and cranberry sauce.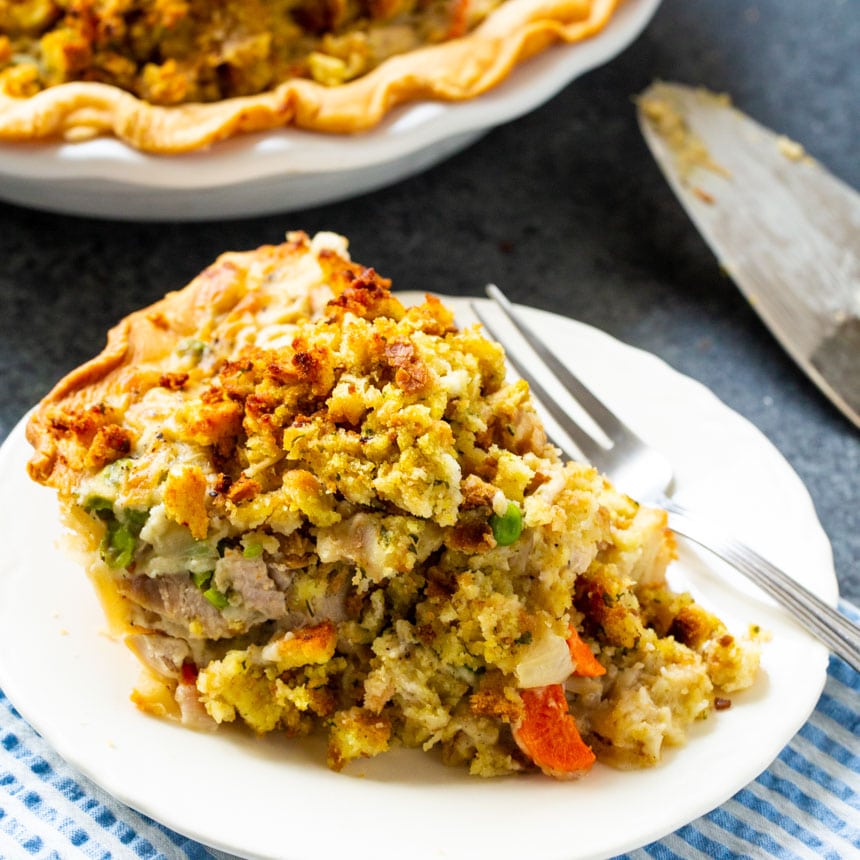 If you're a fan of pot pie, this Turkey Pot Pie with Stuffing Topping is a must try. It has a buttery pie crust stuffed full with a creamy turkey filling and topped with a savory stuffing. Pot Pie never tasted so good.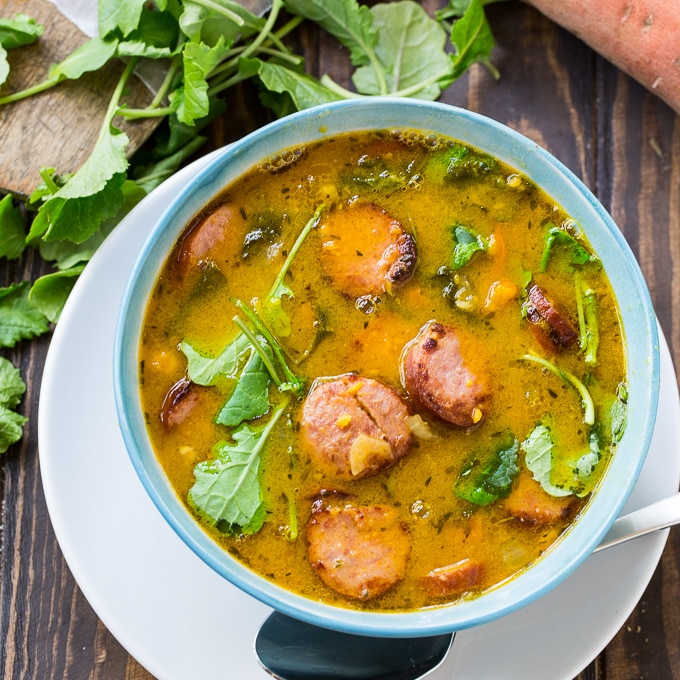 Use up your leftover Sweet Potato Casserole with this Sausage and Sweet Potato Soup. It's both sweet and spicy with lots of meaty flavor from smoked sausage.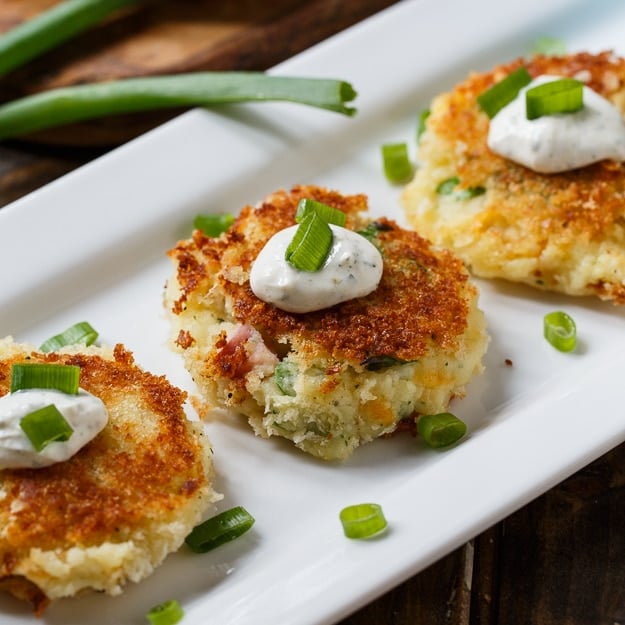 These Mashed Potato Croquettes are made from leftover mashed potatoes, ham, cheddar cheese and Ranch seasoning. They fry up wonderfully crispy on the outside.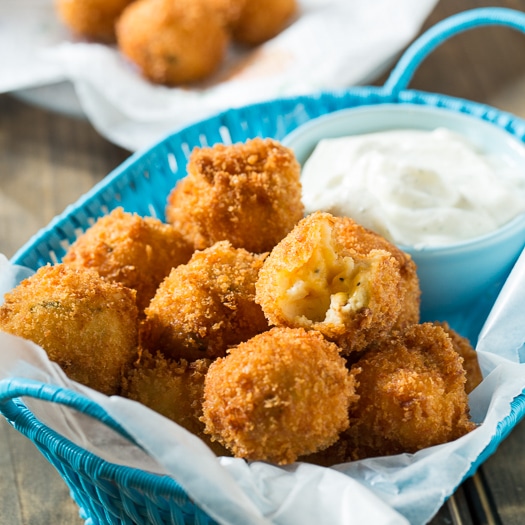 Another great recipe for using up leftover mashed potatoes is this Fried Mashed Potato Balls recipe. They are flavored with bacon and cheese plus some green onion and served with a Ranch-flavored sour cream dip.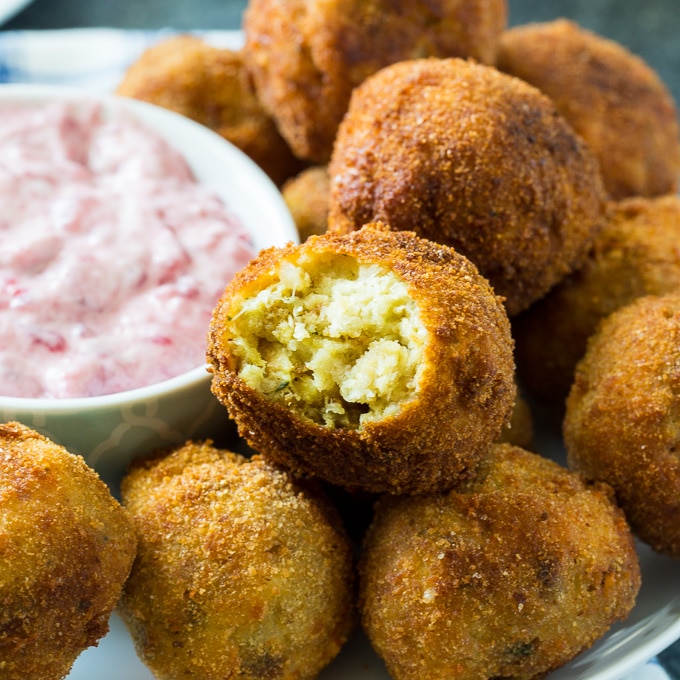 Deep-Fried Stuffing turns leftover Thanksgiving stuffing into a delicious appetizer that's great for gameday. They taste great on their own and even better dipped in an easy and creamy cranberry sauce.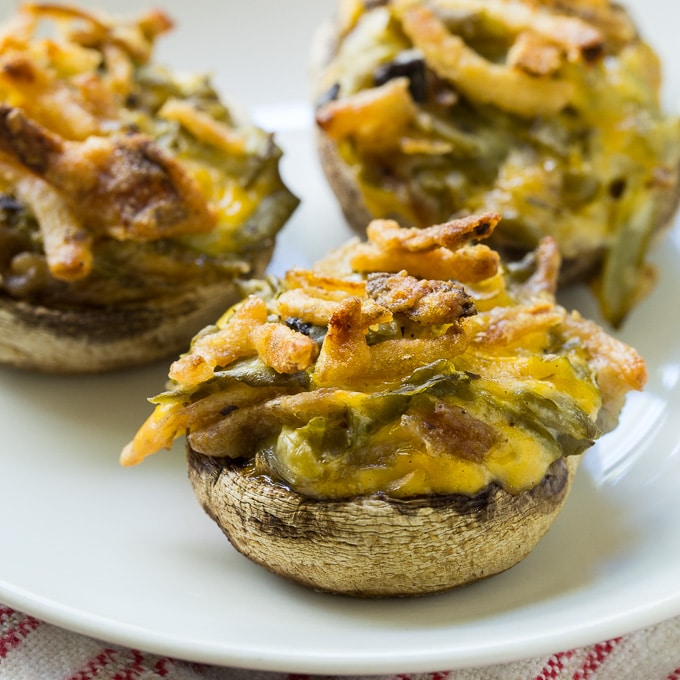 Just 4 ingredients are needed for these delicious Green Bean Casserole Stuffed Mushrooms. If you're a fan of green bean casserole, they are a must try.