A traditonal Jalapeno Popper is one of the most popular jalapeno recipes. Who can resist a jalapeno stuffed with cream cheese and wrapped in bacon? I've taken the flavor of Jalapeno Poppers and added them to lots of different dishes and they are all amazing. So much spicy, salty goodness. From potato salad to mac and cheese and even meatloaf, these are must try recipes for Jalapeno Popper lovers.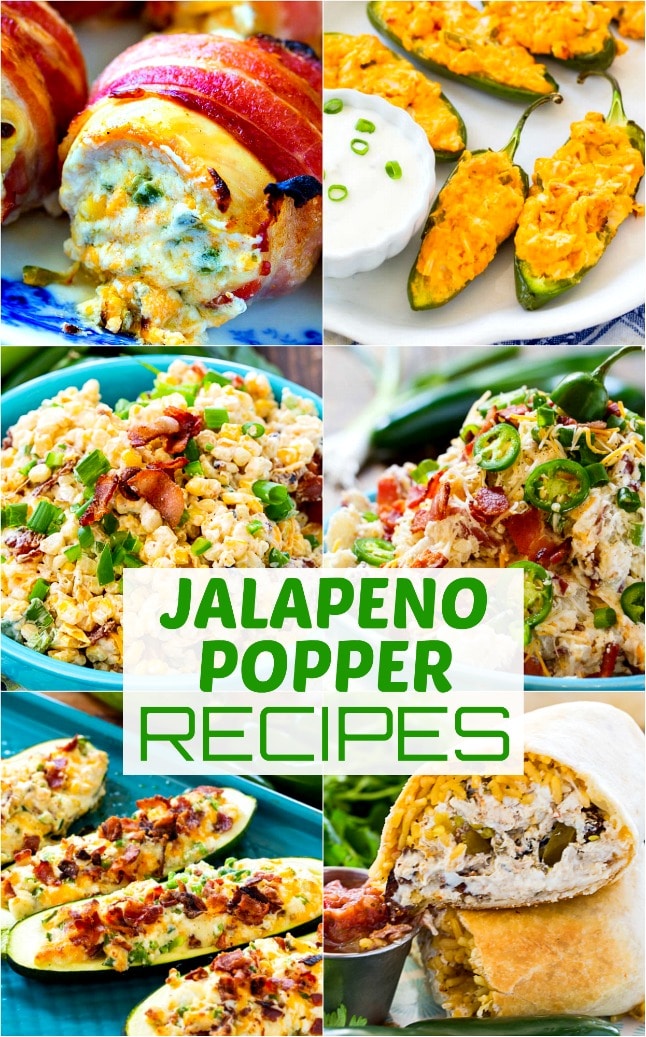 Appetizers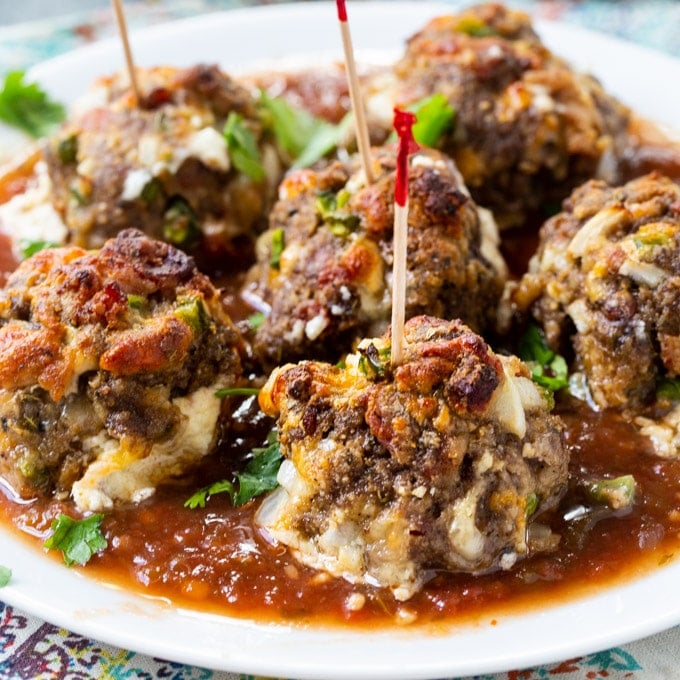 Serve these amazing southwestern inspired meatballs with salsa for an added kick. Oven baked tell nice and crispy and the gooey cream cheese on the inside provides the perfect contrast.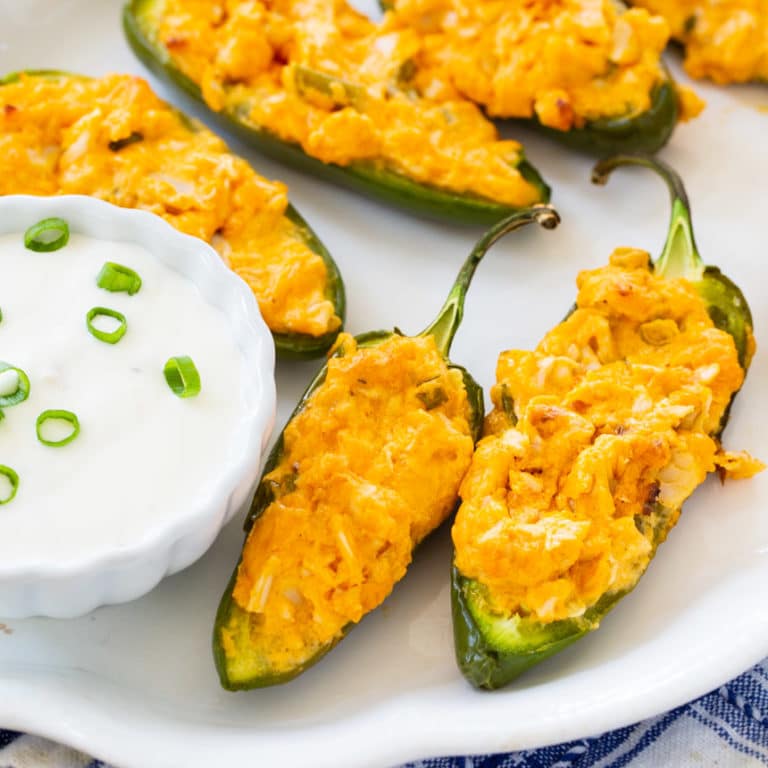 This game day appetizer combines the flavors of buffalo hot wings with the taste of a jalapeno popper. Serve with a side of blue cheese dressing to help cool down the heat.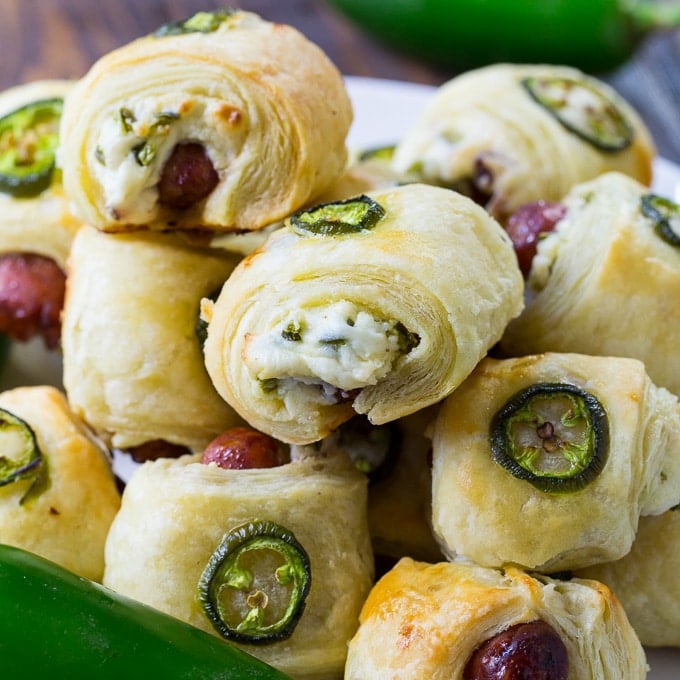 A spicy and cheesy appetizer that will disappear in seconds on a game day. The flaky puff pastry goes really well with the creaminess of the cream cheese.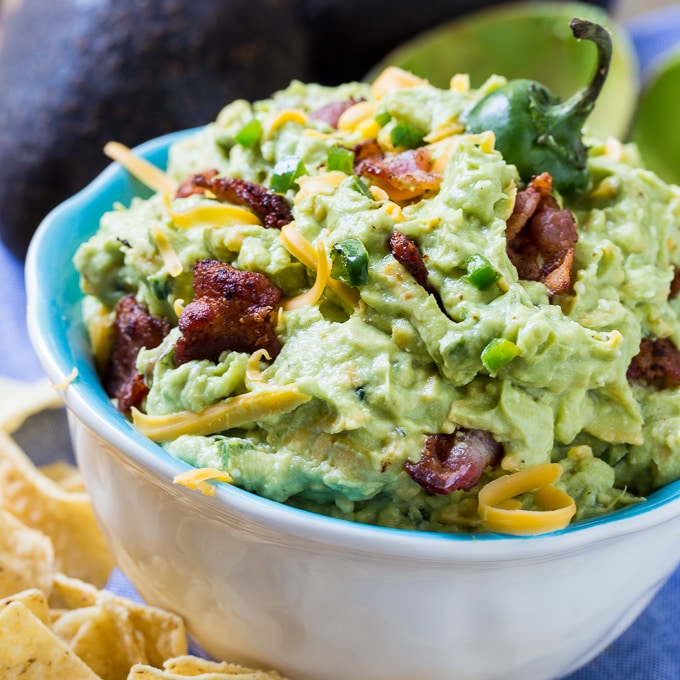 This spicy and creamy guacamole is taken to the next level with added cream cheese, bacon, and jalapeno. Everything is better with bacon.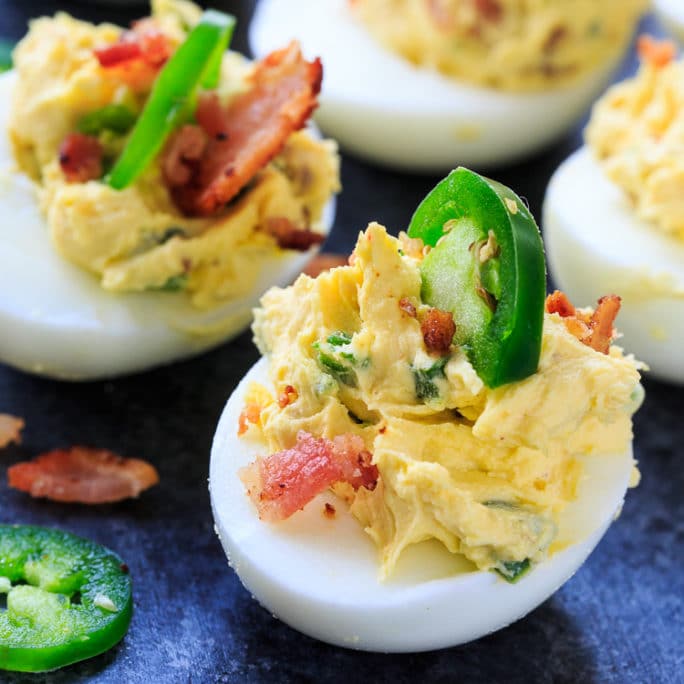 Deviled eggs are one of my favorite finger foods. This variation has a nice kick from the fresh jalapenos and the bacon provides a good saltiness.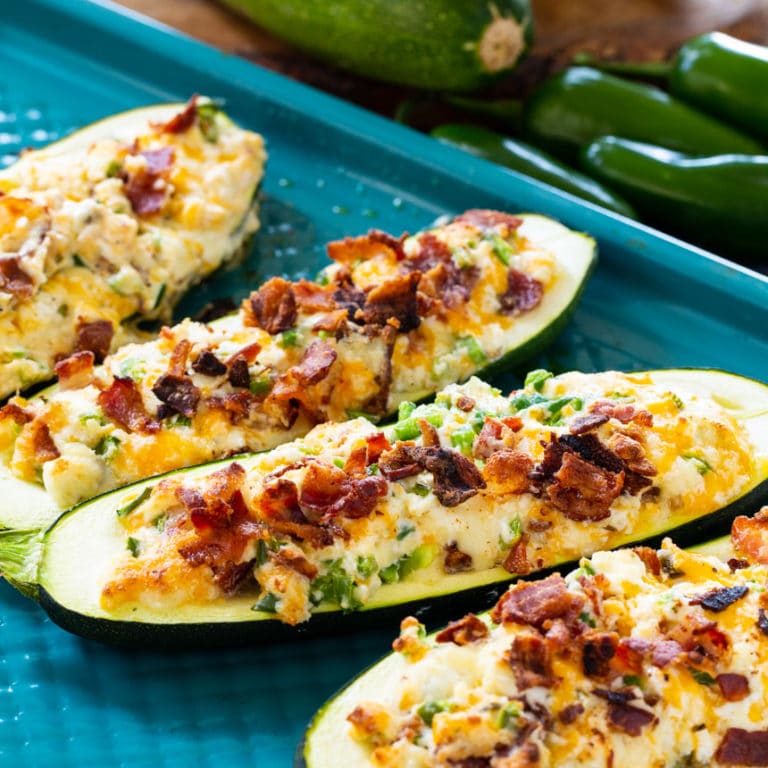 Jalapeno Popper Zucchini Boats
This recipe is a great way to turn any extra zucchini's into a flavor packed dish. You get all the flavor of a jalapeno popper while as well as the nutrition of the zucchini.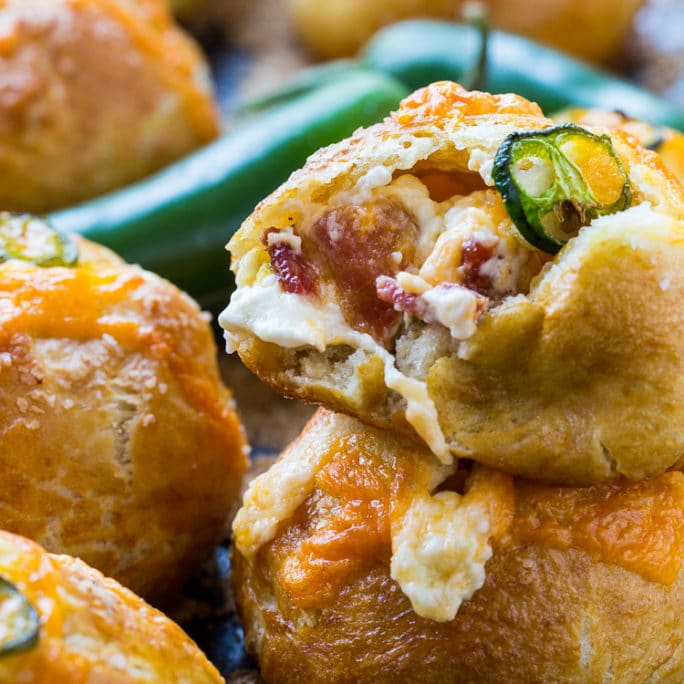 Jalapeno Popper Stuffed Pretzel Rolls
Soft and chewy rolls filled with a warm melted center of cream cheese, bacon, even more cheeses, and jalapenos. What's not to like?
Mains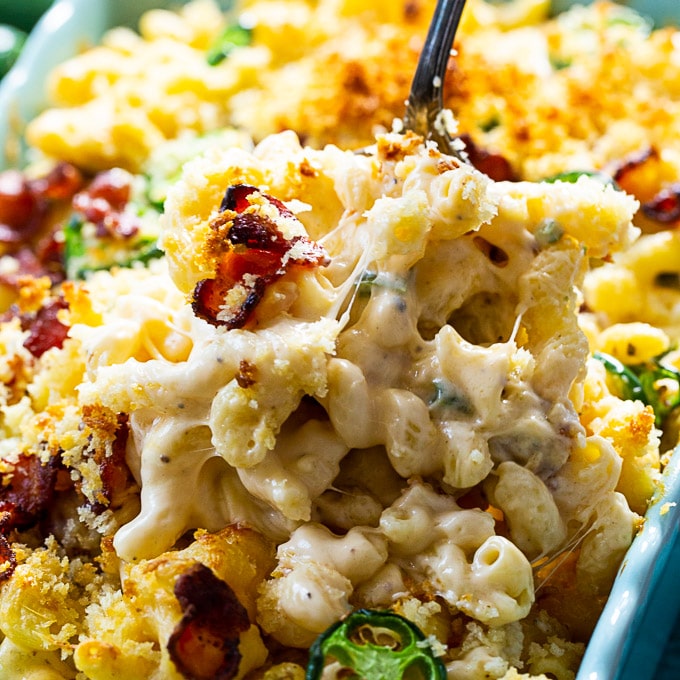 Mac and cheese is the perfect fit for jalapeno popper ingredients. The creaminess of the cream cheese really adds to the texture and the bacon adds a rich and salty component. Jalapenos provide a nice kick that keeps you coming back for more.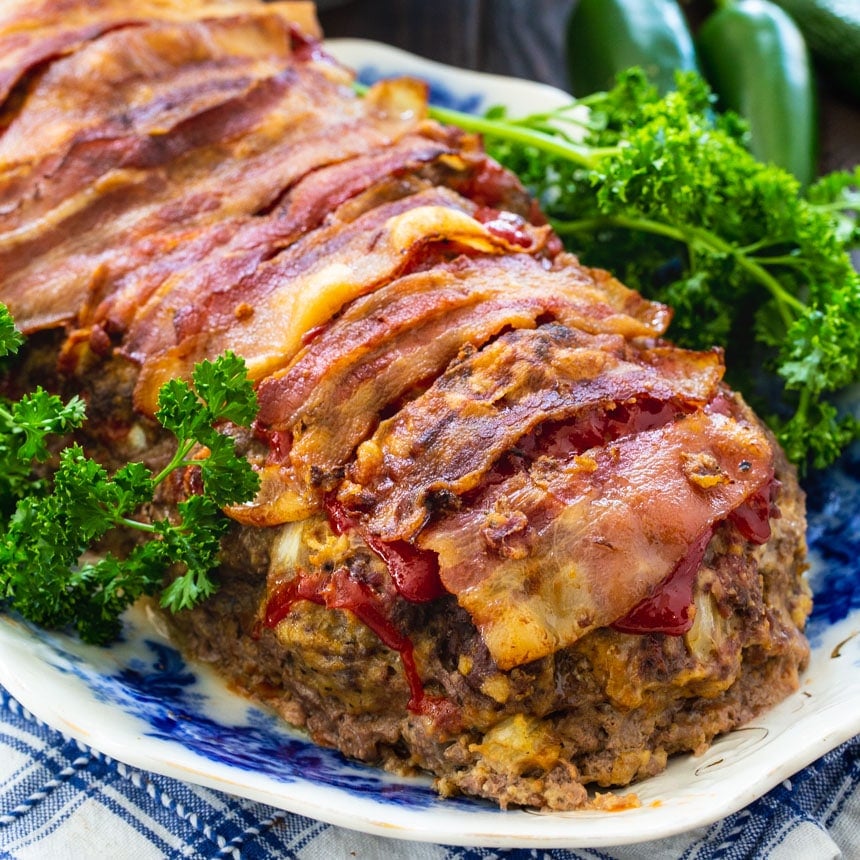 Crispy bacon on the outside and jalapeno popper filling on the inside make this meatloaf rich and tasty meal. Thinly sliced bacon works best with this recipe.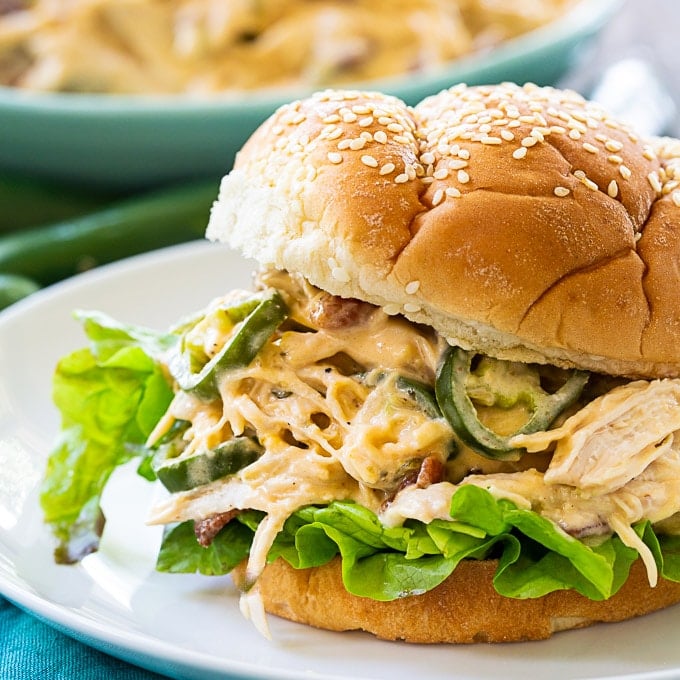 Put this spicy pulled chicken on a bun for a delicious sandwich or eat it plan for a good low carb meal. It's a very quick recipe with minimal cleanup that packs tons of spicy flavor.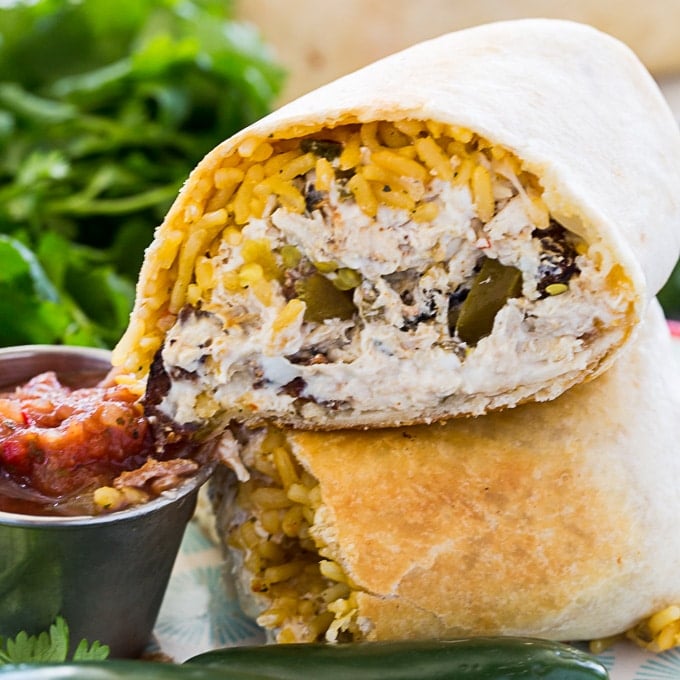 These jalapeno popper chicken burritos are a super easy weekday meal that can be prepared extremely quickly without sacrificing any flavor. Vary the jalapeno quantity depending on how spicy you like it.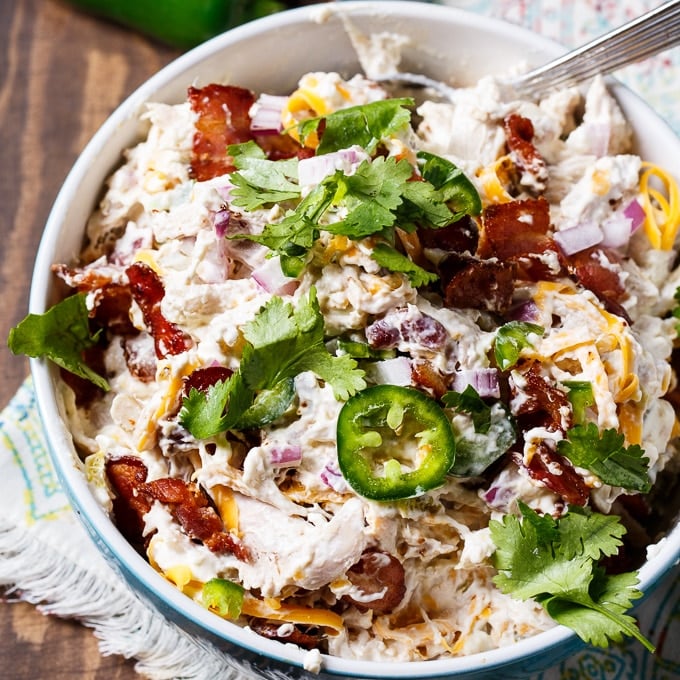 Pickled Jalapenos really make this creamy chicken salad pop with flavor. Goes great in a sandwich or wrap and is quick to make.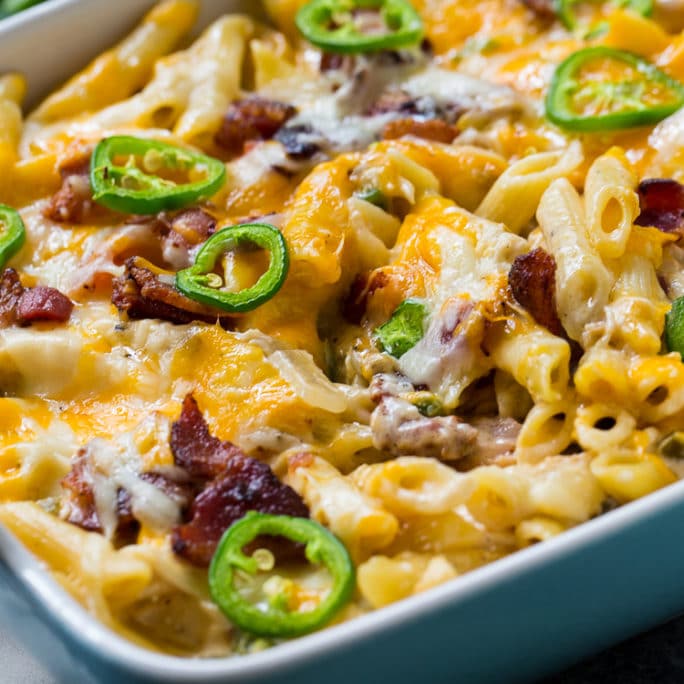 This chicken casserole is more like an adult mac and cheese with a kick! Feel free to experiment with different kinds of pasta in the recipe.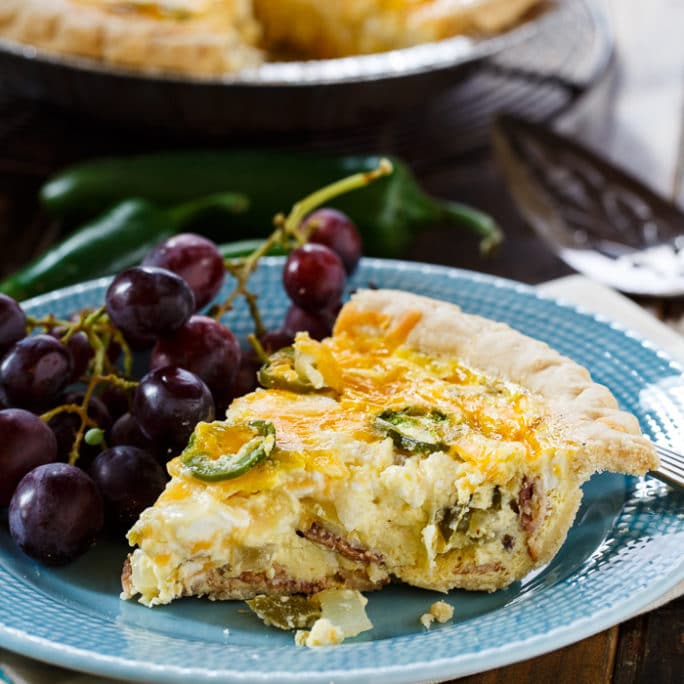 Jalapeno, bacon, and cheese make an amazing combo in this quiche recipe. Cream cheese is added to make the filling extra rich.
Sides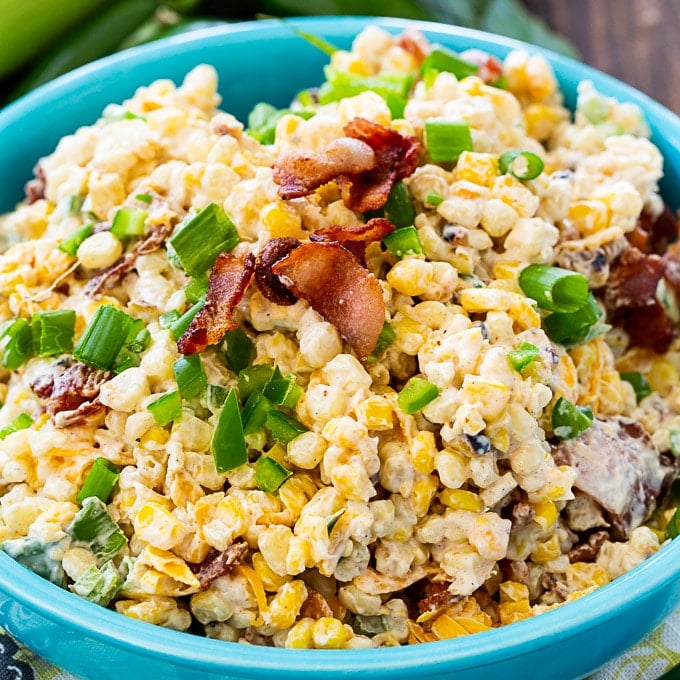 The sweetness and crunch of the corn pairs wonderfully with spicy kick of fresh jalapeno. Perfect for a summer side dish or to bring to potlucks.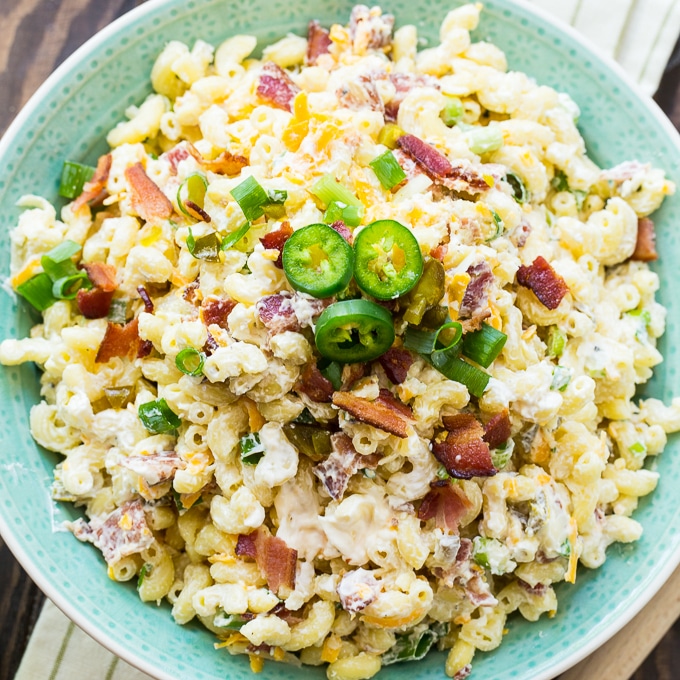 This pasta salad is another potluck favorite that is packed with flavor. Nobody likes bland pasta salad. Vary the amount of heat to you own taste.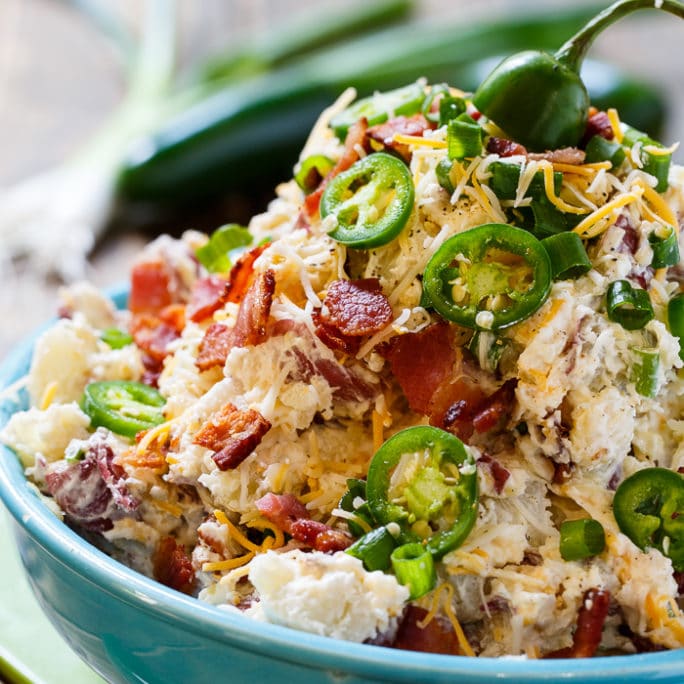 Pickled jalapenos add a good flavor to this potato salad while not being overly spicy. Feel free to add in fresh jalapeno if you prefer more heat.