Thanksgiving isn't complete without a sweet finish and there are so many Thanksgiving desserts to choose from.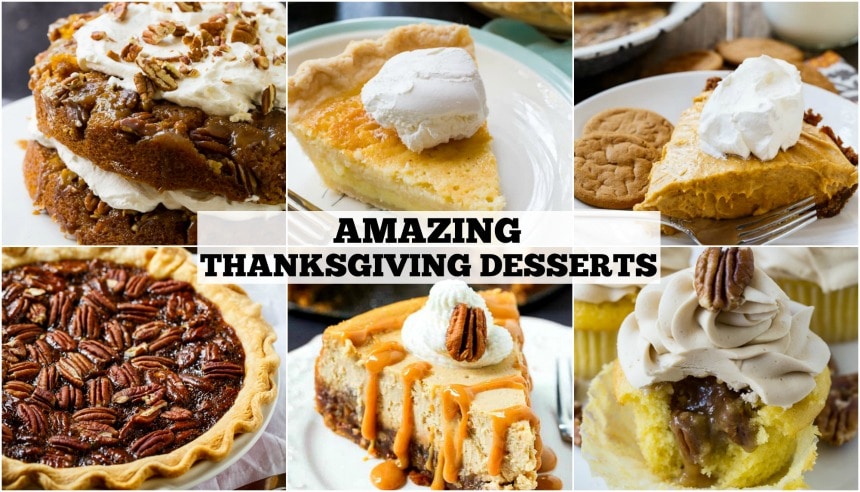 We need at least 2 pies for our Thanksgiving meal and usually a third non-pie dessert. Pecan pie is a must every year. The other ones are subject to change. The great thing about pies is they can be made a day or even two in advance without sacrificing any flavor.
Below you will find lots of pie recipes plus a few cakes and cupcakes. There should be something for even the pickiest of eaters.
Pecan Pie Recipes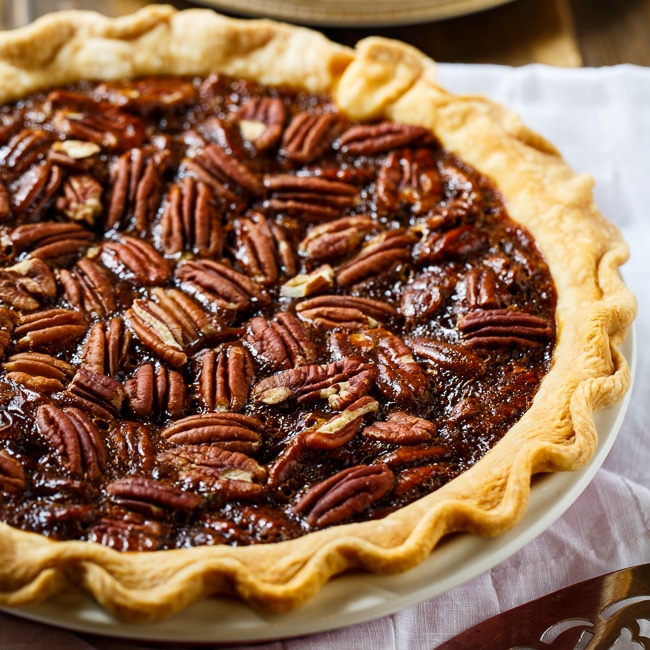 Salted Caramel Pecan Pie
This Salted Caramel Pecan Pie recipe takes pecan pie to a new level. It has a deep caramel flavor and a teaspoon of sea salt really accentuates this flavor and creates that wonderful salty/sweet combo that is so popular in desserts. As with any pecan pie, I really like it served with a scoop of vanilla ice cream or fresh whipped cream.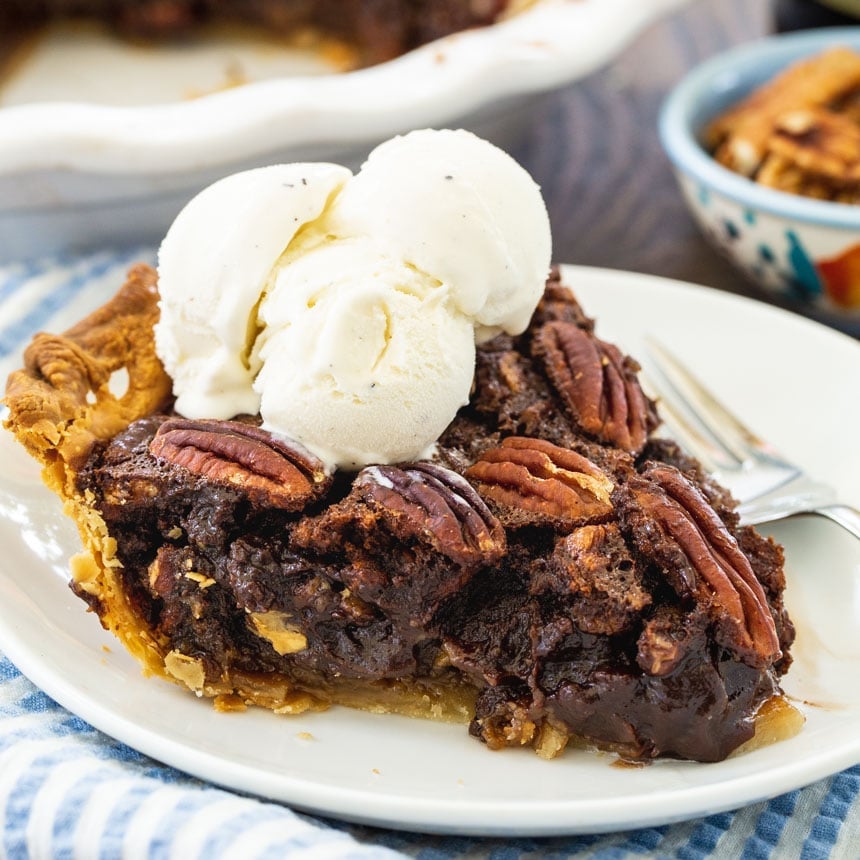 Mocha Pecan Pie
This is another pecan pie with extra flavor. Both coffee and chocolate make this Mocha Pecan Pie an exceptionally flavored pie.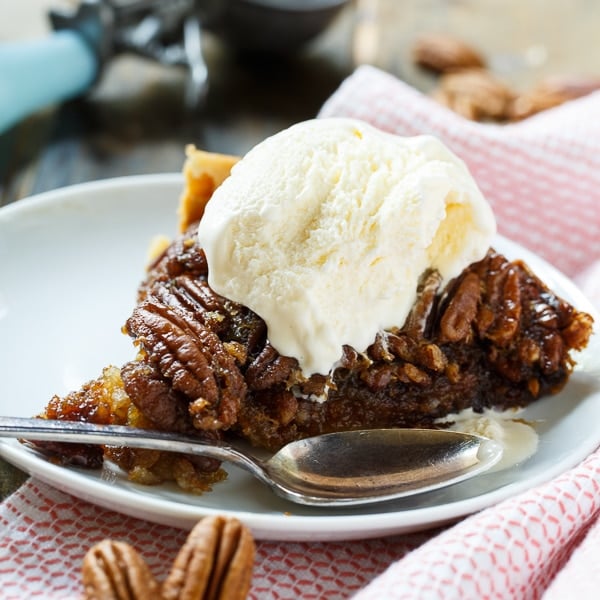 Crock Pot Pecan Pie
Did you know you can make pecan pie in a slow cooker? You can. This Crock Pot Pecan Pie sets up fabulously and frees up valuable oven space.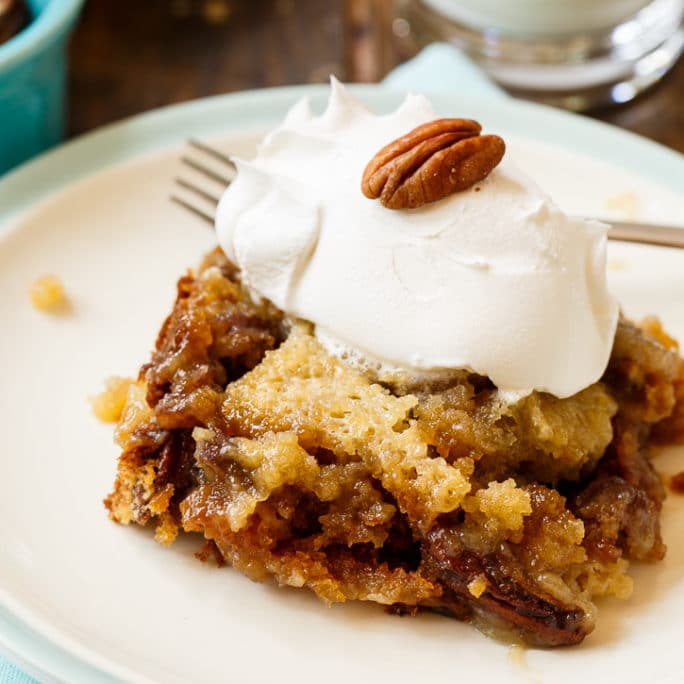 This Pecan Pie Cake tastes just like pecan pie but in cake form. I think it tastes even better than pecan pie. It's made from a box of butter pecan cake mix with lots of butter, brown sugar, and eggs added.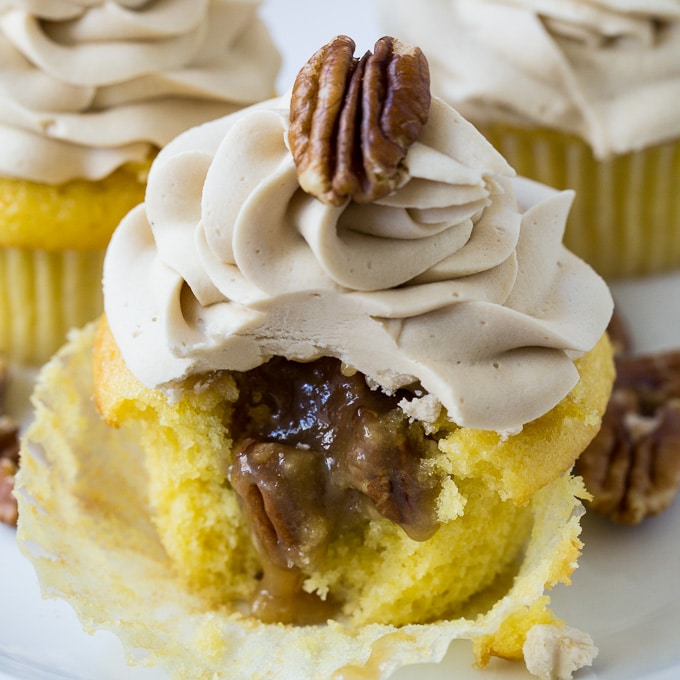 Pecan Pie Cupcakes have a gooey pecan pie filling in the middle and are topped with a creamy brown sugar buttercream. There's no better cupcake for Thanksgiving. These cupcakes have so much buttery, crunchy pecan flavor!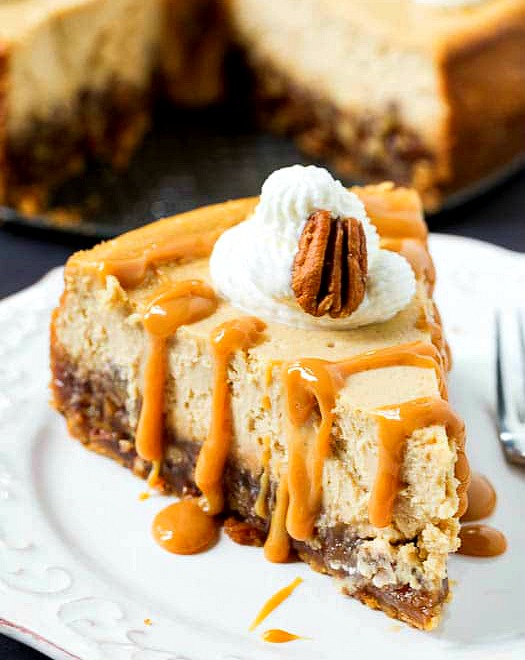 Pecan Pie Cheesecake is perfect for when you want something sweet, but not something sickeningly sweet. You still get to enjoy the flavor of a pecan pie, but the cheesecake layer cuts down on the sweetness.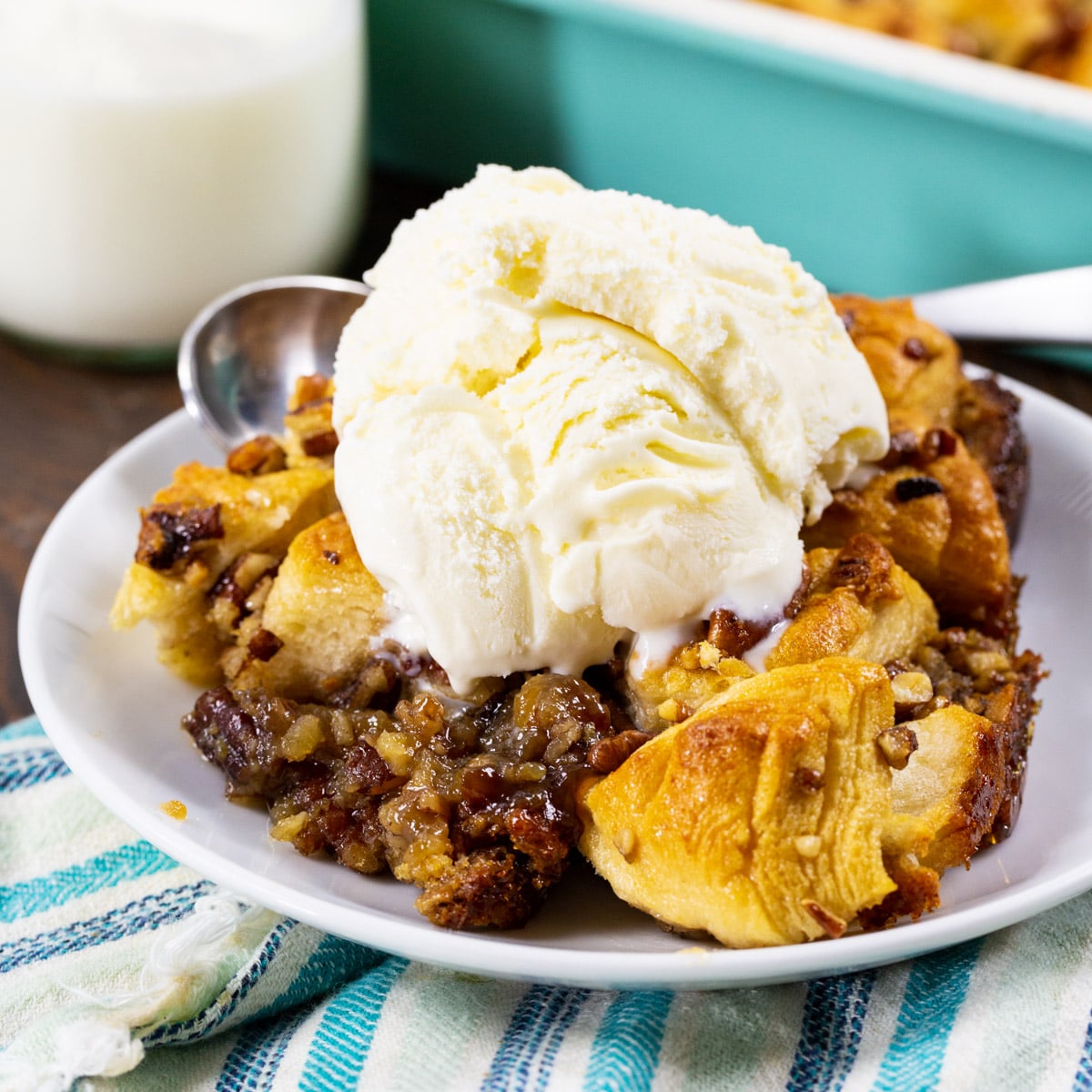 Pecan Pie Bubble Up– only 7 ingredients needed for this easy dessert that tastes just like pecan pie. Refrigerated buttermilk biscuit dough forms the base of this recipe.
Pumpkin and Sweet Potato Desserts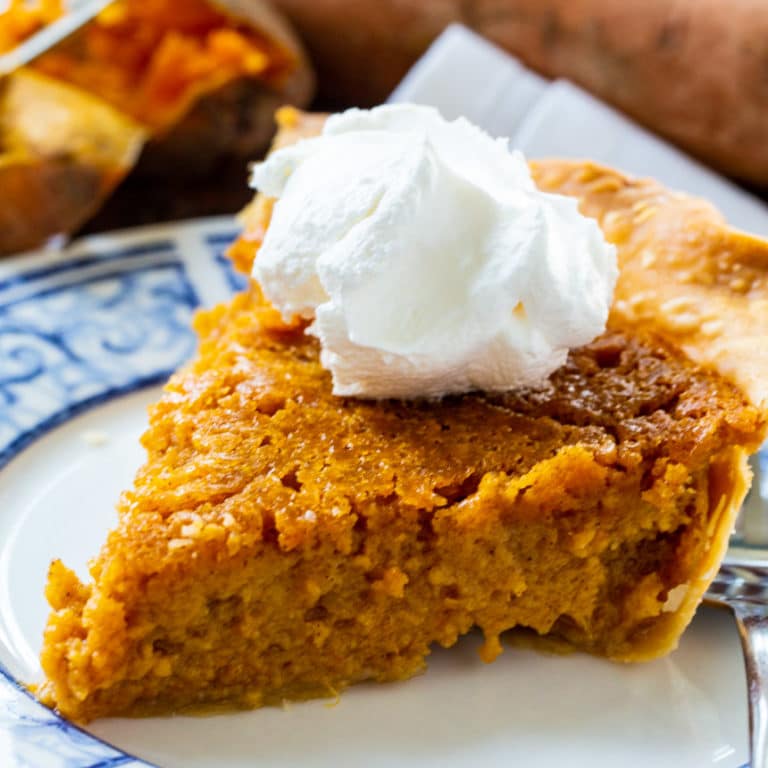 Southern Sweet Potato Pie is a southern tradition for fall and Thanksgiving. It's a simple pie made from fresh sweet potatoes, sugar, eggs, flour and fall spices. So easy to make and I love its beautiful orange hue.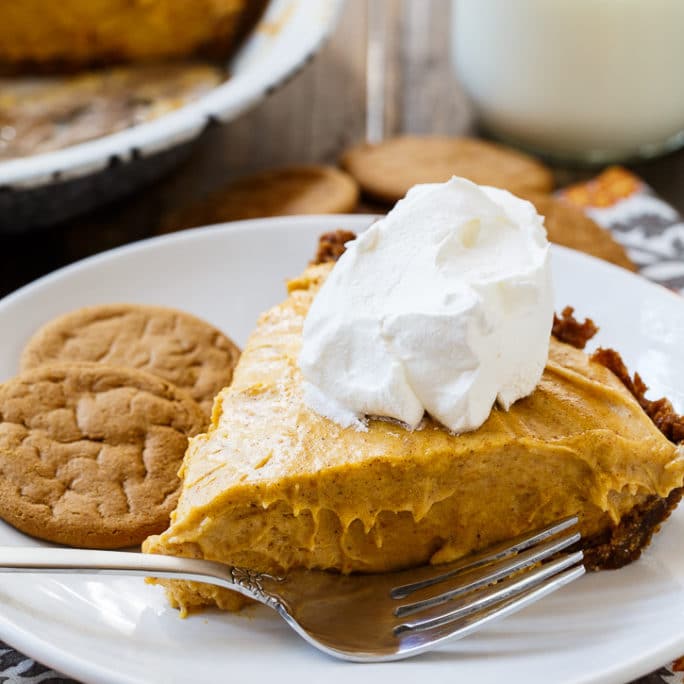 Marshmallow Pumpkin Pie in a gingersnap crust is a must make fall recipe for pumpkin lovers. This pie is so easy and the marshmallows give it a light texture and really help it set up well.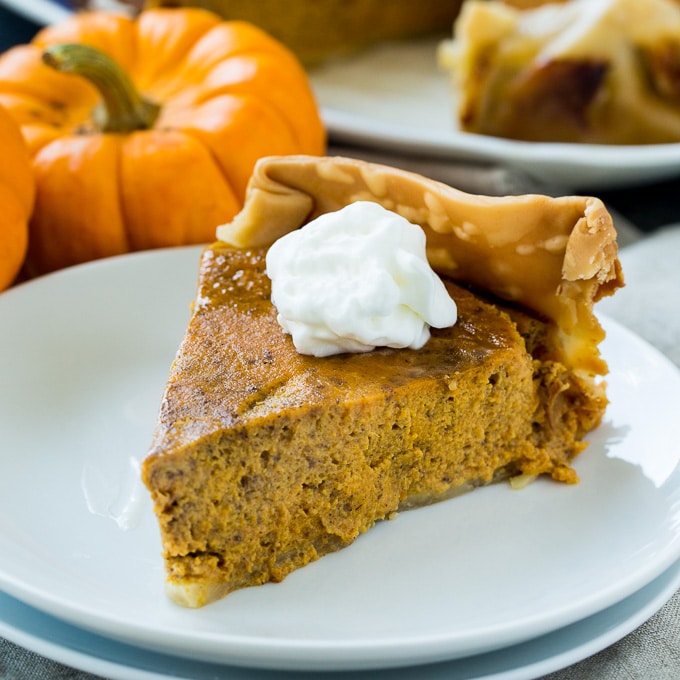 Pecan pie isn't the only pie that can be made in a slaow cooker. This Crock Pot Pumpkin Pie is unbelievably easy to make. Tastes great too.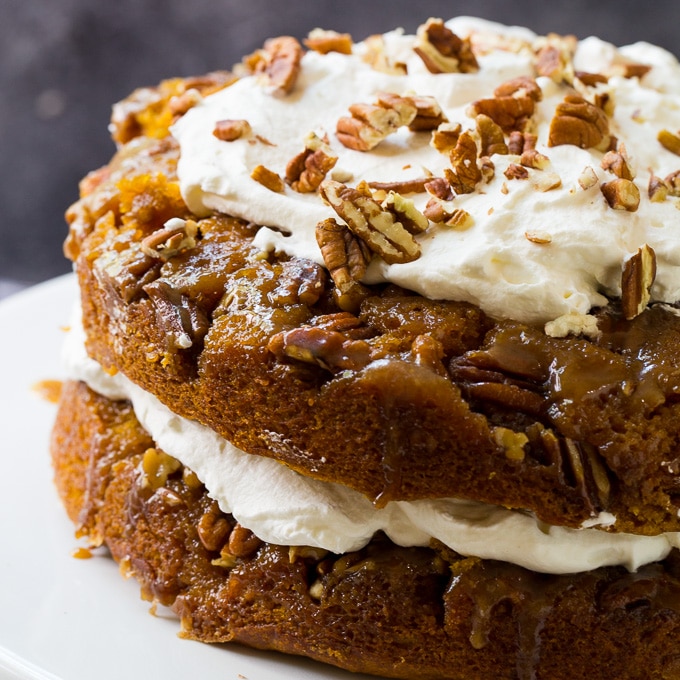 Pumpkin Praline Torte has two layers of moist pumpkin cake flavored with fall spices and a sweet and crunchy praline topping. It is layered and topped with fresh whipped cream.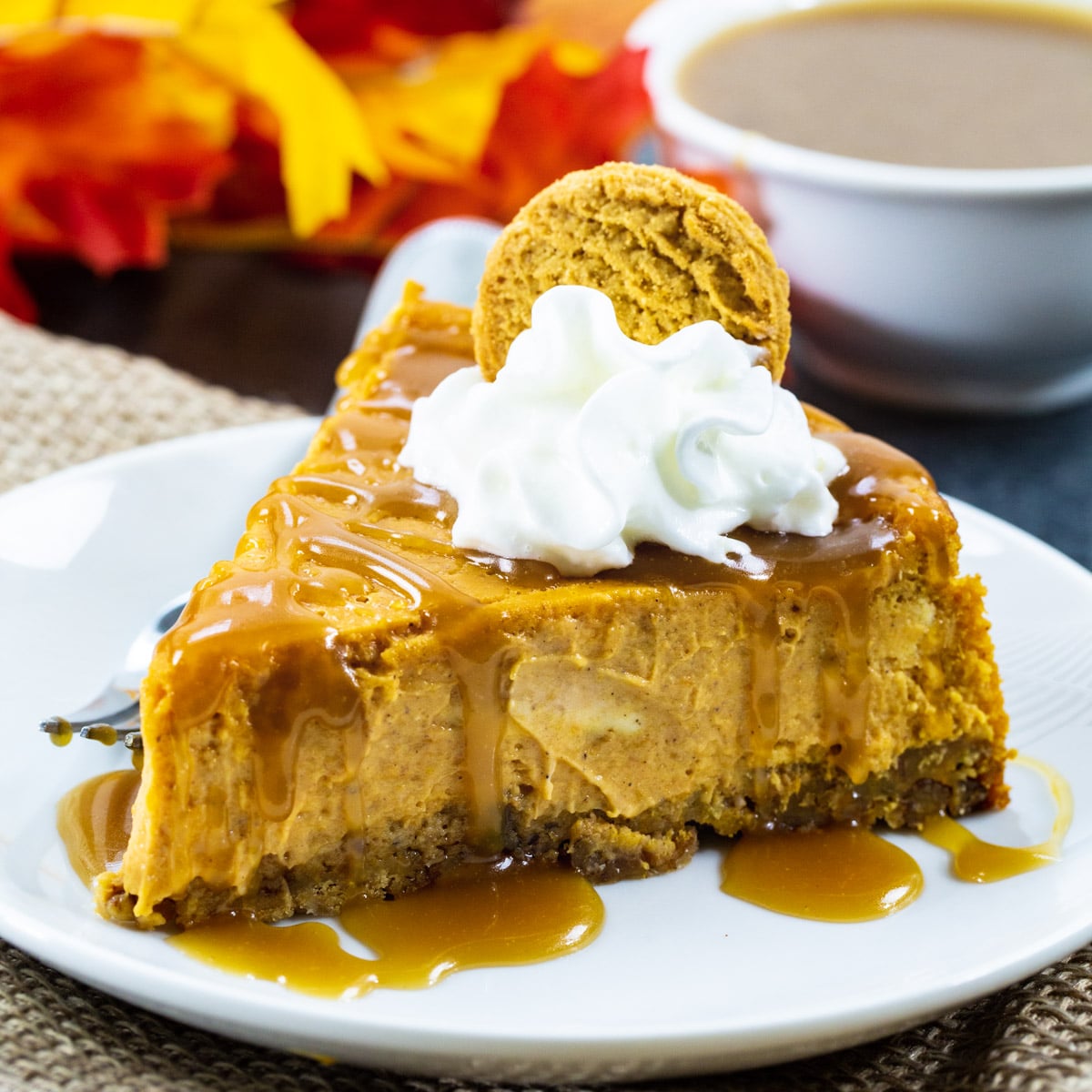 Pumpkin Cheesecake with Gingersnap Crust topped with salted caramel sauce is a wonderful combination of flavors.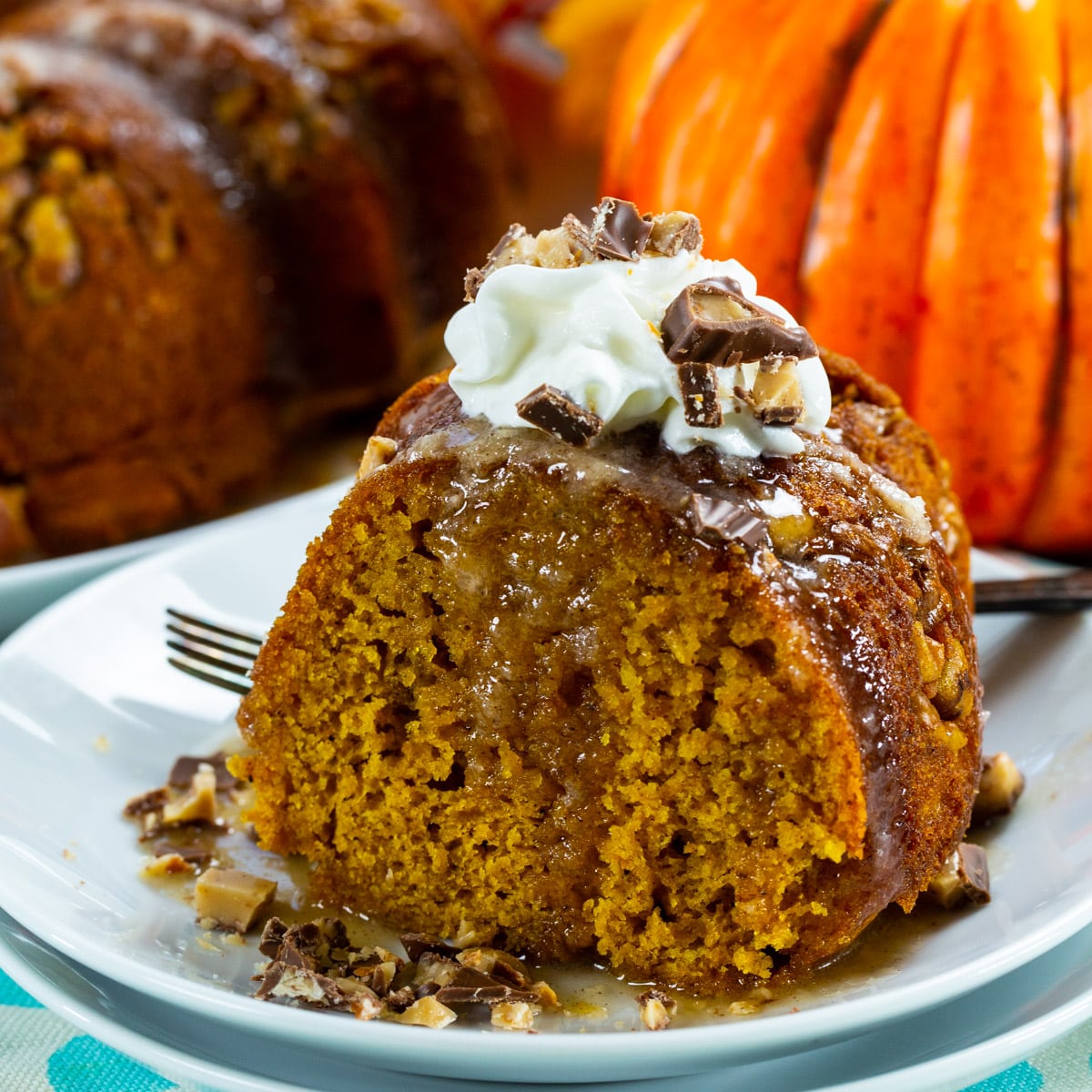 Pumpkin Cake with Rum Glaze– this doctored cake mix recipe is so moist and full of fall spices.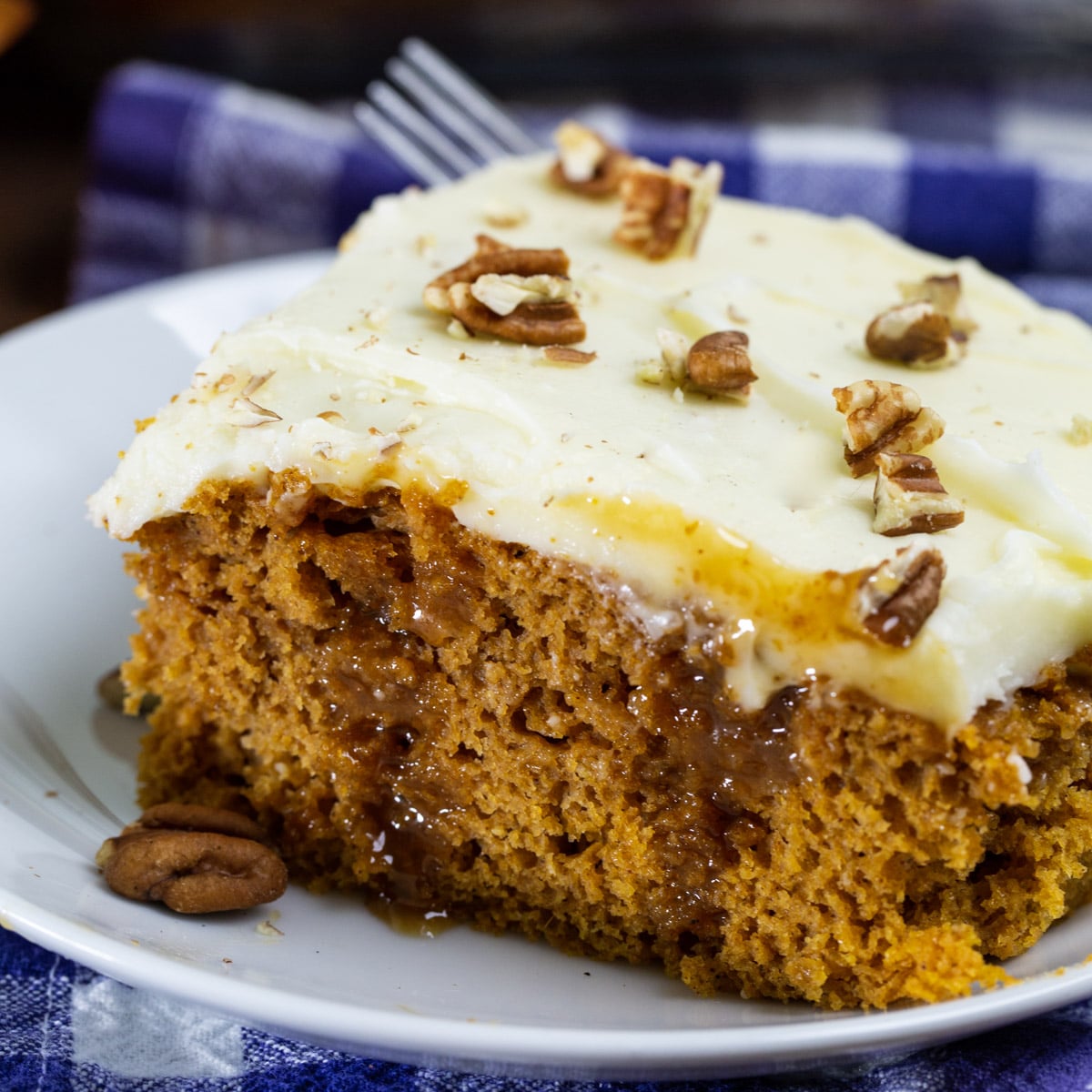 Pumpkin Caramel Poke Cake– turn a box of spice cake mix into the most delicious fall dessert. A wonderfully spiced cake is drizzled with caramel sauce and slathered with cream cheese frosting.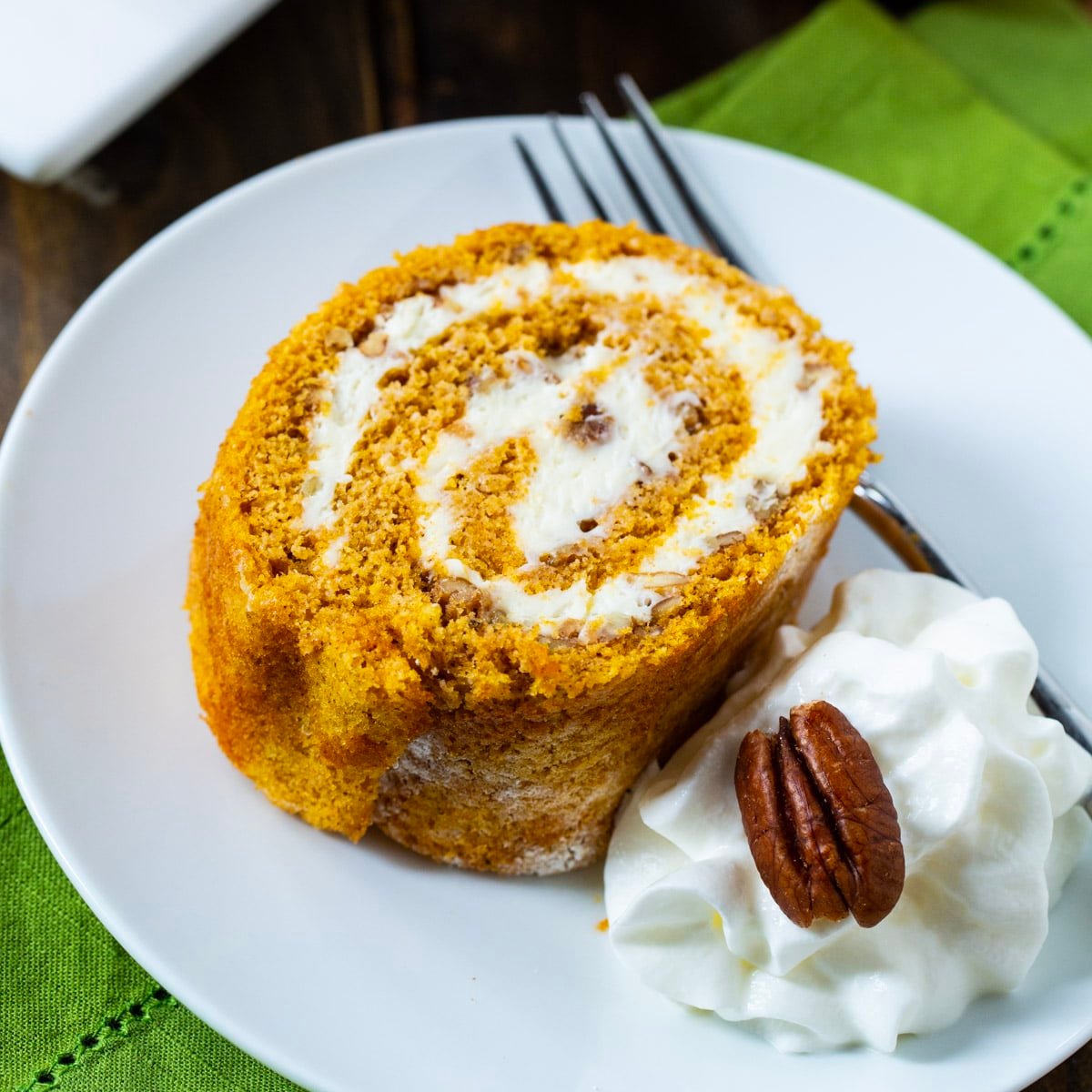 A Pumpkin Cake Roll flavored with fall spices and filled with a cream cheese filling just may be the perfect fall pumpkin dessert. 
More Thanksgiving Desserts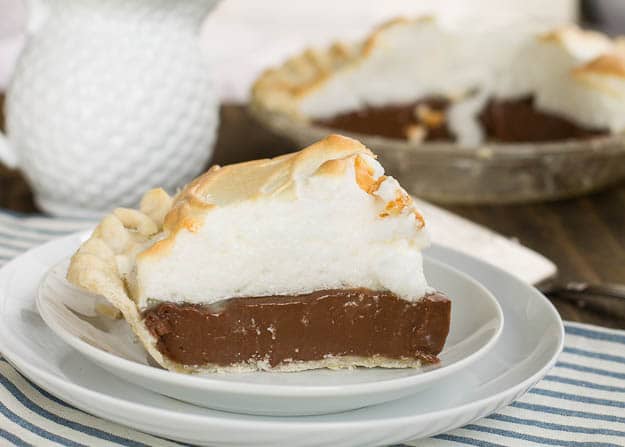 An Old-Fashioned Chocolate Meringue Pie with a rich custard filling, a light and airy meringue and a tender pie crust always brings back memories of childhood. Nothing beats homemade pie just like grandma's pie.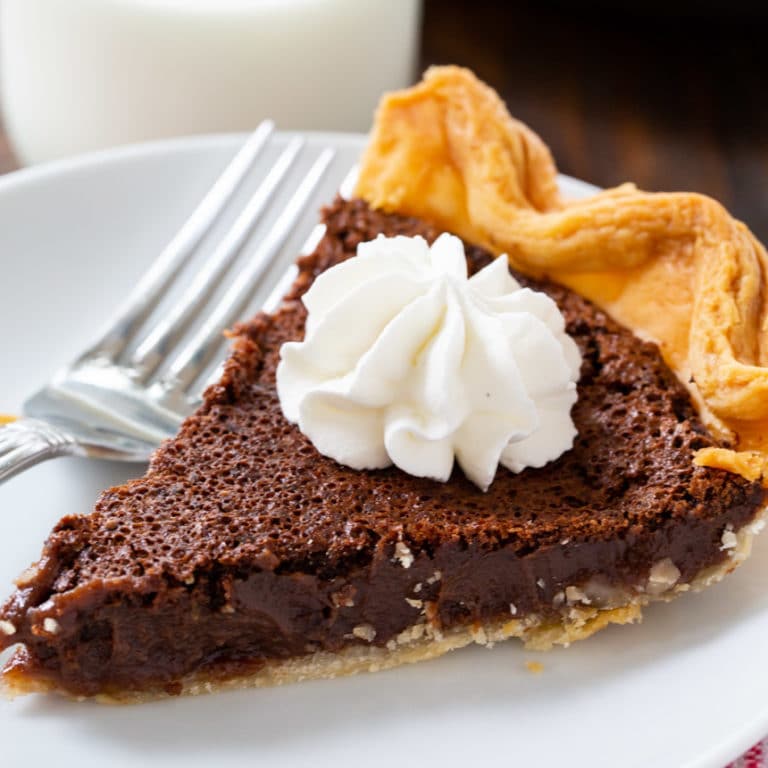 Chocolate Chess Pie is one of the easiest pies ever. The ingredient list is short and you are likely to alreay have them on hand. I love the rich chocolate flavor of this pie.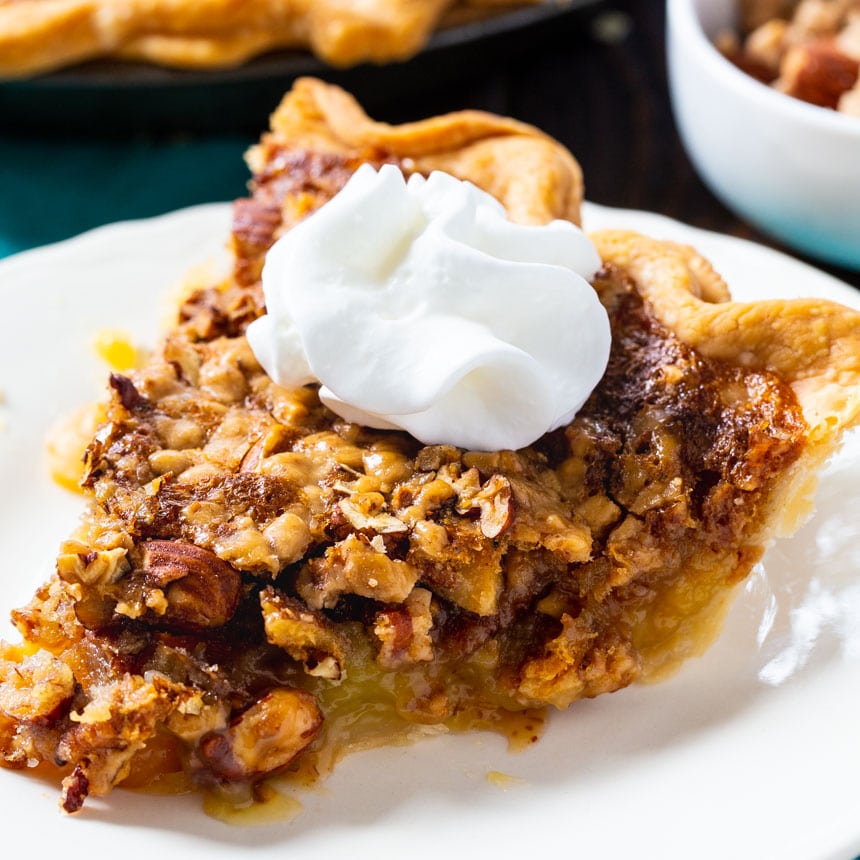 This Toffee Nut Pie is like Pecan Pie but with so much more flavor. A combination of almonds, pecans, and toffee bits pack this pie with flavor. This is one of my all-time favorite pies.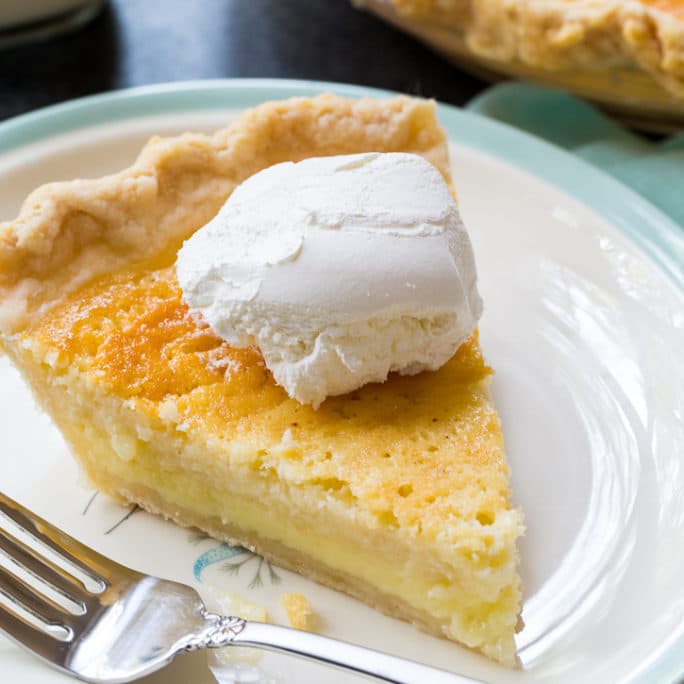 Old-Fashioned Buttermilk Pie is a classic, traditional southern pie. It's simple and made from regular ingredients, but it tastes so good. Buttermilk Pie is creamy, sweet heaven.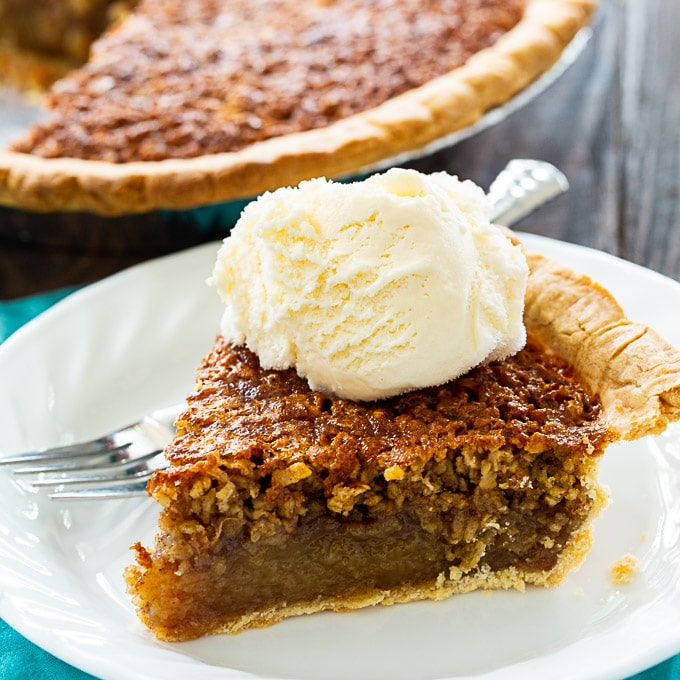 This Oatmeal Pie has a wonderful chewy texture. In addition, it is wonderfully sweet and gooey. Tastes very much like Pecan Pie without the pecans.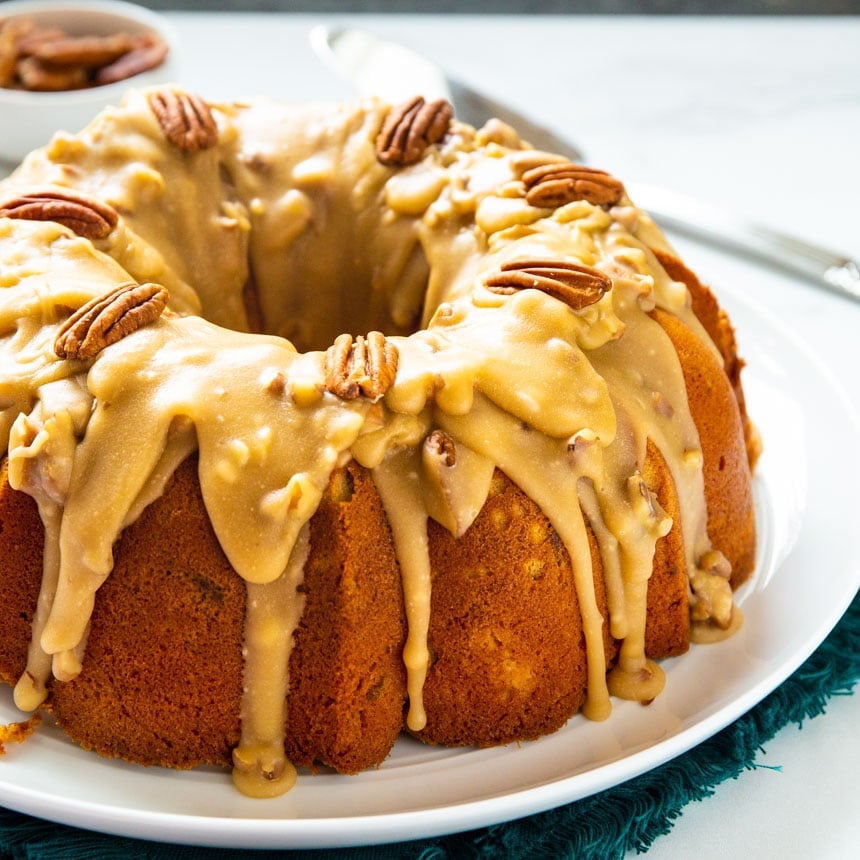 Southern Praline Bundt Cake is a moist tender bundt cake with the wonderful crunch of pecans and a buttery, sweet praline icing.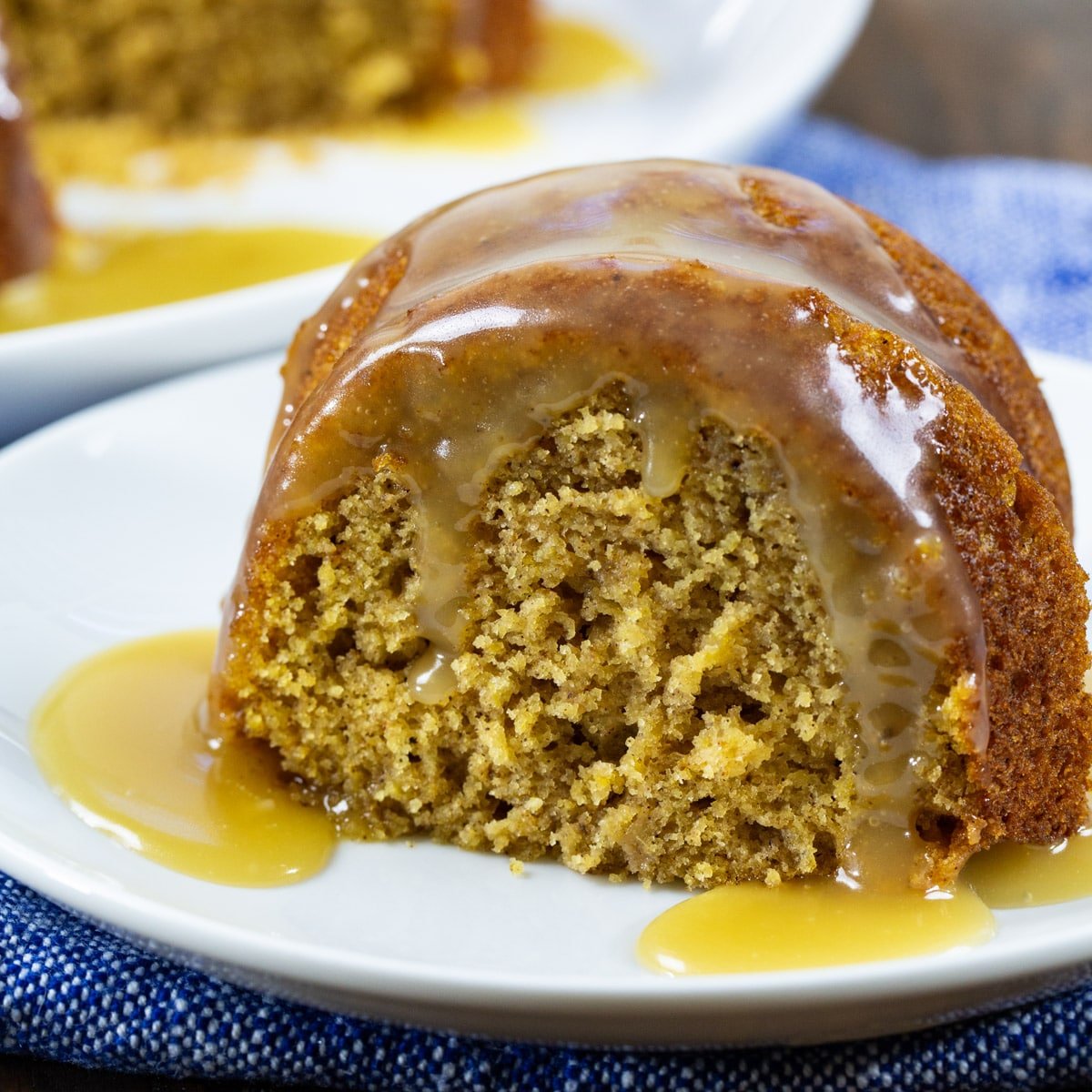 Butternut Spice Cake with Bourbon Glaze is a moist bundt cake made with butternut squash and lots of fall spices. A bourbon glaze adds to the sweetness.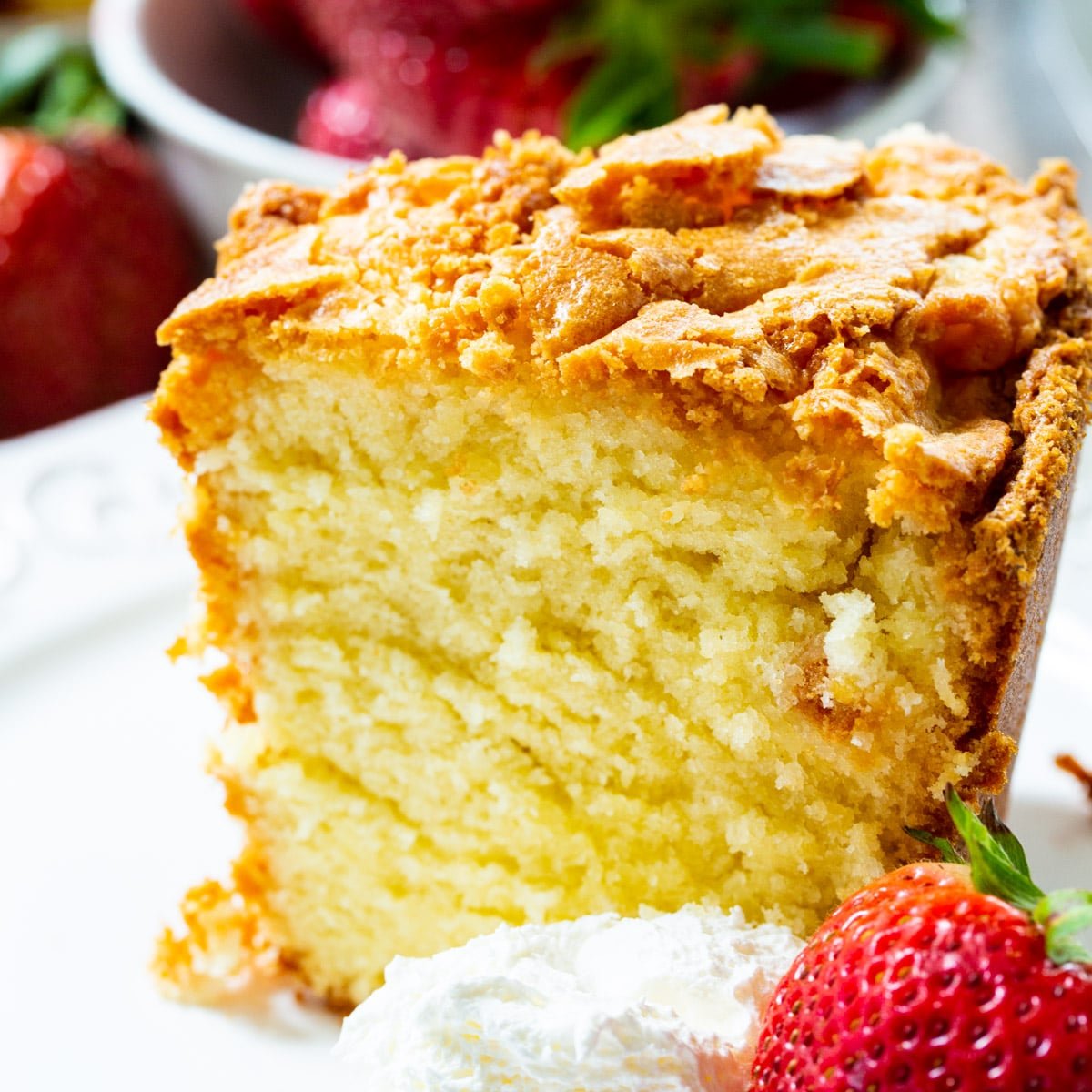 Classsic Southern Pound Cake is such a classic recipe, it's a welcome addition at any holiday. So many people have told me this is the best pound cake they have ever made or eaten.