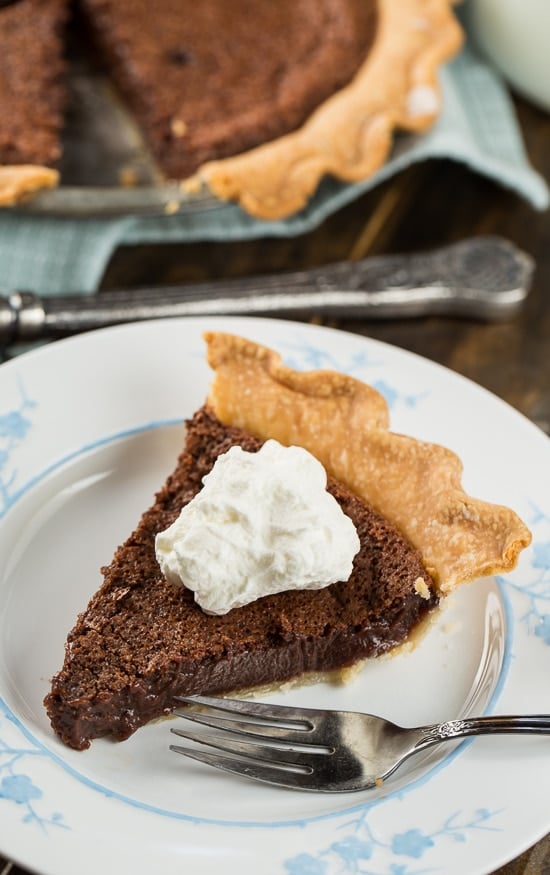 Happy National Pie Day! Pies are one of my absolute favorite things to eat and I especially like simple, old-fashioned pies like this Chocolate Chess Pie. I'm sharing this recipe at my friend Melissa's blog – Served Up With Love. Melissa lives and Virginia and I had the pleasure of meeting her last year. She is the sweetest person and has been going through a tough time lately. I know having a visit from y'all would really cheer her up. 🙂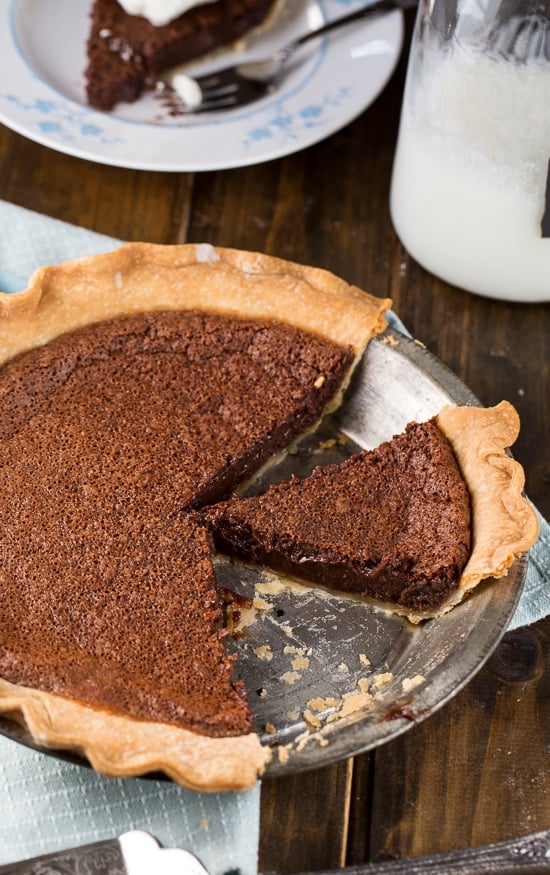 Melissa posts recipes that are simple and easy to make with ingredients you are likely to have on hand. She has recipes like Bacon and Corn Chowder and Southern Pecan Pie plus tons of crock pot recipes. I know y'all love those!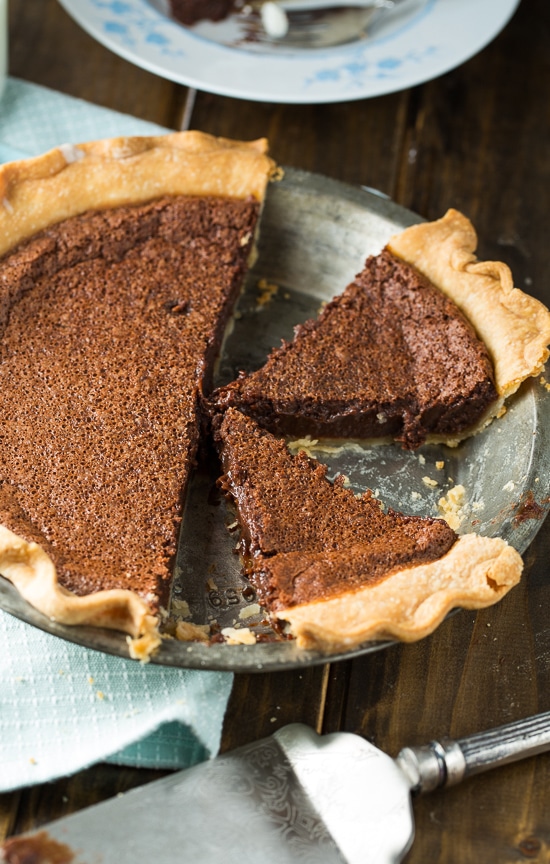 This Chocolate Chess Pie is such an easy pie to make  and only a few ingredients are needed. It's super sweet, creamy, and delicious with plenty of chocolate flavor. I usually use a store bought pie crust and then it only takes a few minutes to prep this pie. Forty-Five minutes later you have a wonderful homemade dessert to serve with supper. I like to serve it with whipped cream that's barely been sweetened to cut the sweetness of the pie some.
If you'd like to make a homemade pie crust for this recipe watch the video below. Linda Carman, the head of the test kitchen at Martha White, shows me how to make an easy, flaky pie crust.
Have a wonderful weekend full of pie!