Jiffy Hush Puppies are the crispiest, lightest hush puppies ever. So easy to make with a box of Jiffy Corn Muffin Mix.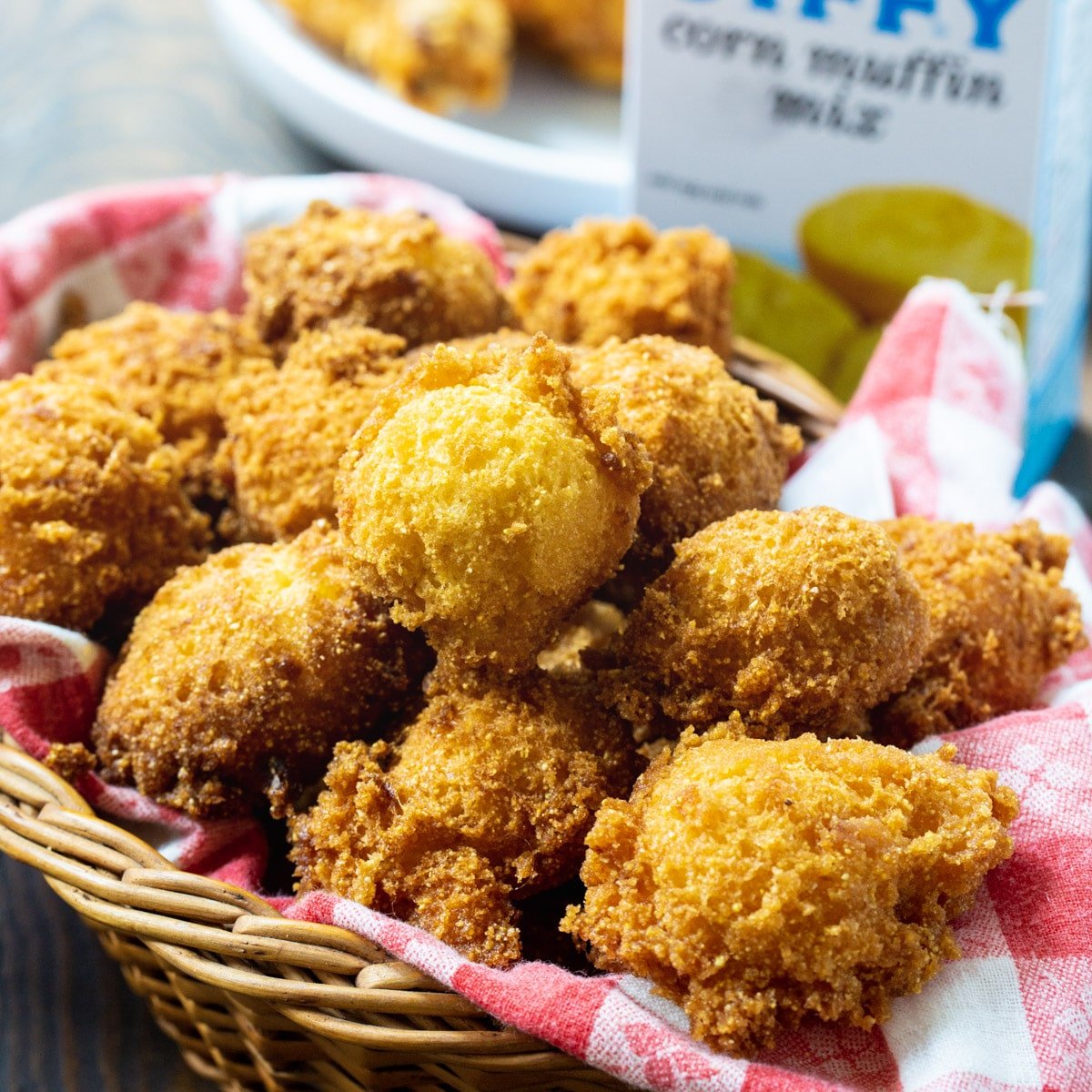 Makes a great side for flounder, fried shrimp, BBQ, fried chicken or Low Country Boil.
I always have boxes of Jiffy Corn Muffin Mix in my pantry. I love to whip up this recipe for the Best Jiffy Cornbread and a box of Jiffy also makes a great casserole topping.
Southern Hush Puppies
Hush puppies are a southern staple and there are many different versions. Some people like them dense and without any sugar added. Others prefer a lighter, sweeter hush puppy. I prefer the latter and these Jiffy Hush Puppies are just that. They have a sweet taste and a fantastic texture. Ultra crispy on the outside and light and tender on the inside while still having plenty of cornmeal taste.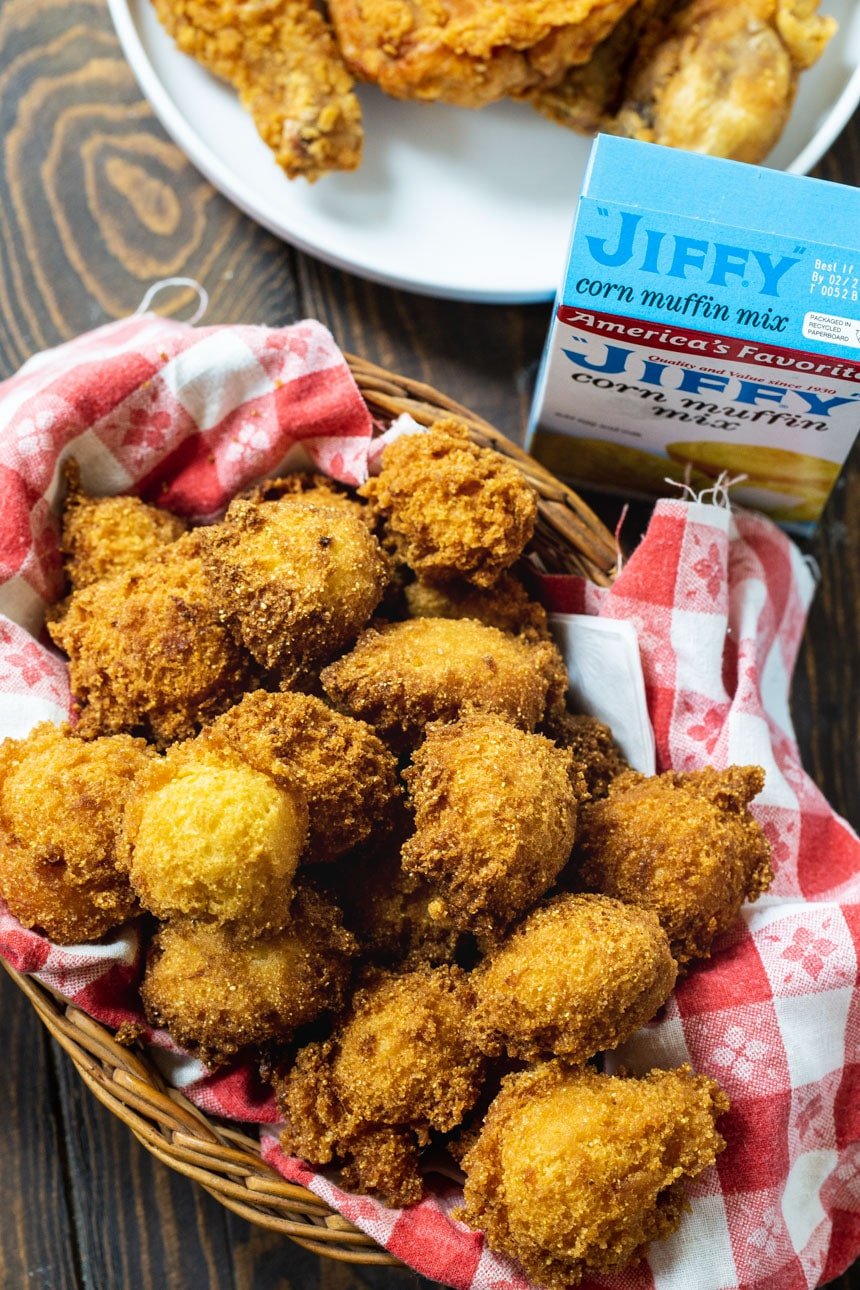 Jiffy Hush Puppies Recipe Tips
You can leave the cayenne pepper out if you want. Likewise the grated onion can be left out or substituted with 1/2 teaspoon of onion powder.
Be sure to fry the batter right after mixing it.
You can use either buttermilk or milk but I favor buttermilk. It gives the hush puppies a richer taste.
I like to fry in vegetable oil but canola oil could be used instead.
Use either a Dutch oven or a deep skillet. Cast iron is best.
Don't make the hush puppies too big and keep in mind that the batter will expand when it hits the oil. When you make them larger, it takes too long to get the center cooked.
These hush puppies are best eaten right away. They will save for about a day but lose their crispness.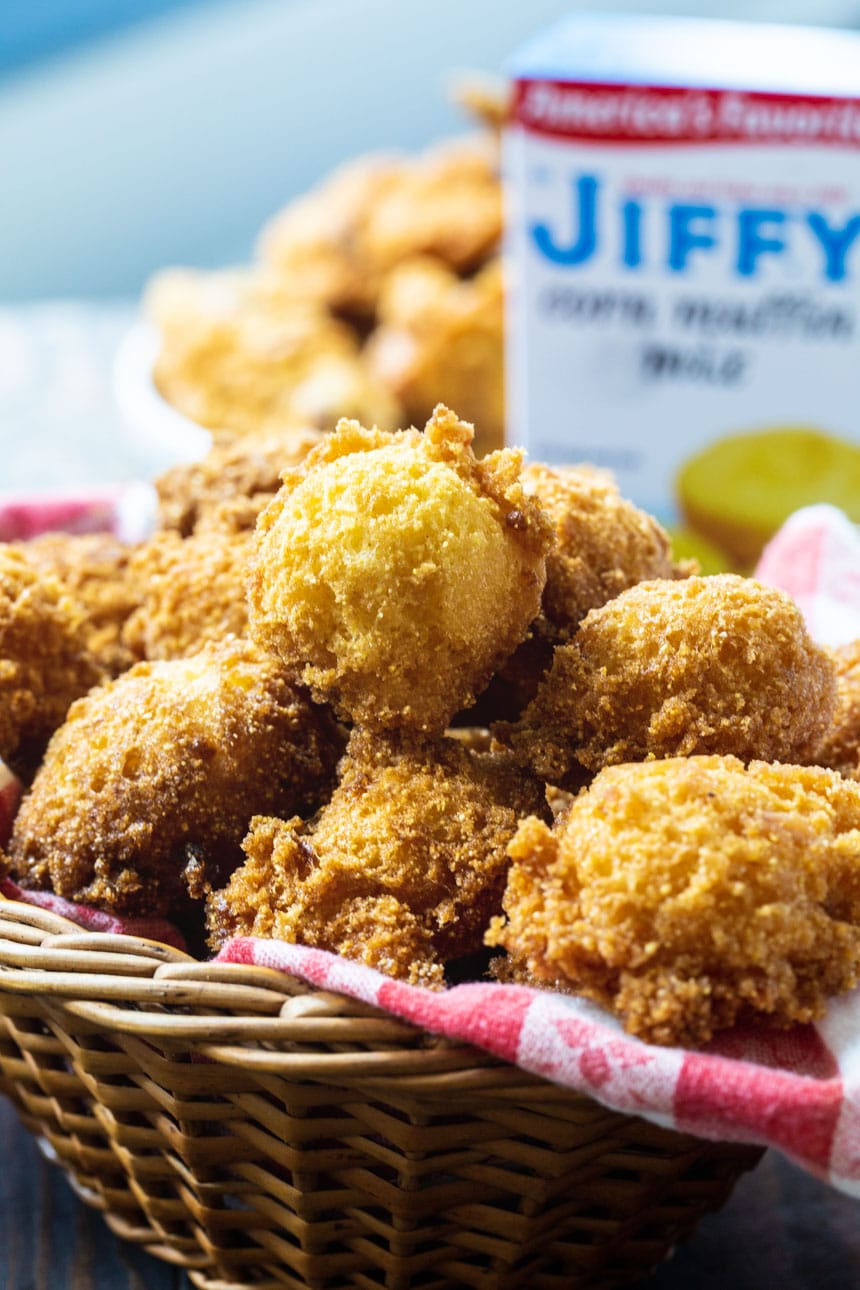 These Jiffy Hush Puppies are best eaten plain. No dipping sauce needed.
Try These Other Hush Puppy Recipes
Watch the Short Video Below To See How Easy These Hush Puppies Are to Make.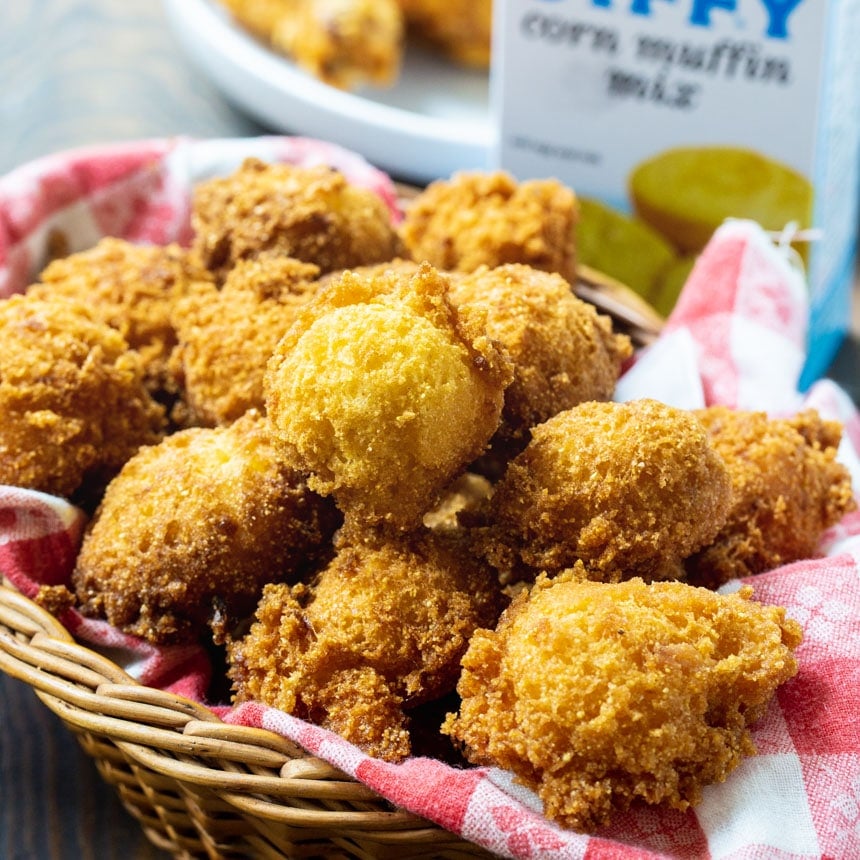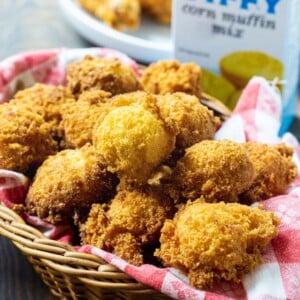 Jiffy Hush Puppies
Jiffy Hush Puppies are the crispiest, lightest hush puppies ever. So easy to make with a box of Jiffy Corn Muffin Mix.
Ingredients
1

box

Jiffy Corn Muffin Mix

1/4

cup

self-rising flour

1

egg

2

tablespoons

grated sweet onion

1/3

cup

buttermilk or milk

1/4

teaspoon

salt

1/4

teaspoon

cayenne pepper

vegetable oil
Instructions
In a medium bowl, whisk together corn muffin mix and flour.

Add egg, grated onion, buttermilk, salt, and pepper. Stir until combined.

Heat about 2 inches of oil in a deep skillet or Dutch oven to about 360 degrees.

Drop batter by spoonfuls into hot oil and fry until golden brown on both sides. Remove to paper towel lined plate.
Want to Save This Recipe?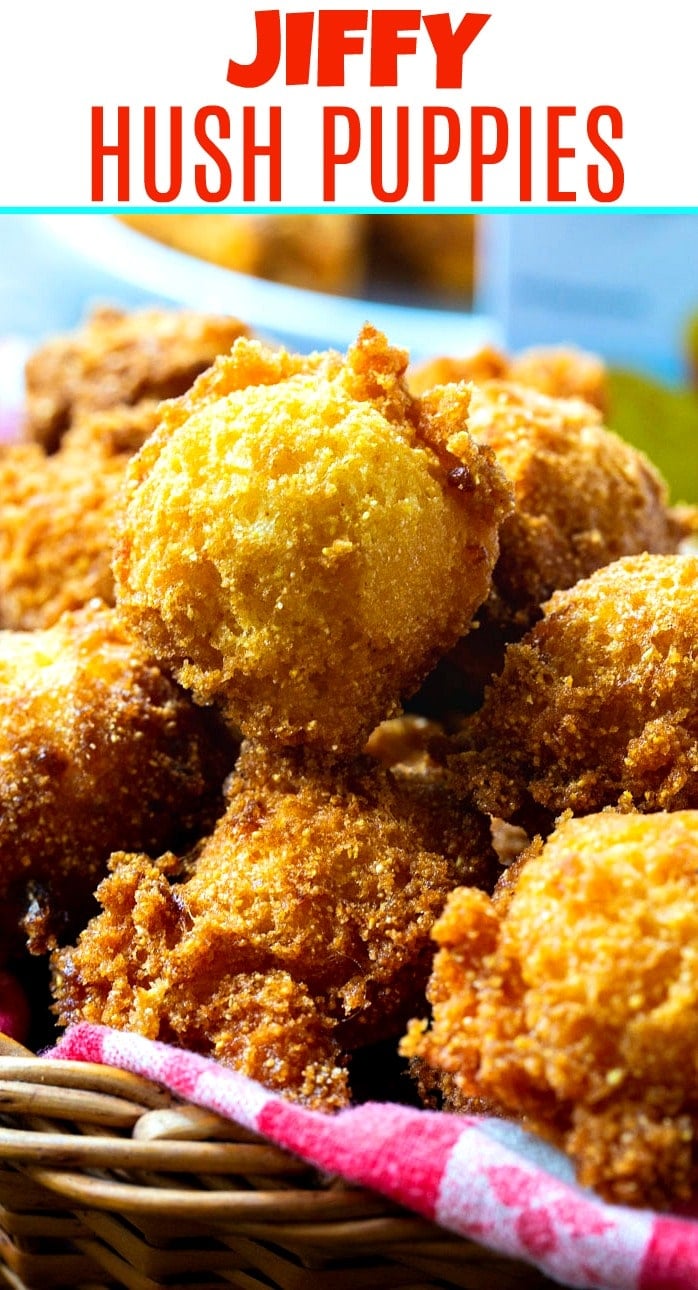 Disclosure: This post contains affiliate links.