Hush Puppies are a must with fried seafood and bbq! A flavorful cornmeal batter is fried up until golden and crispy on the outside,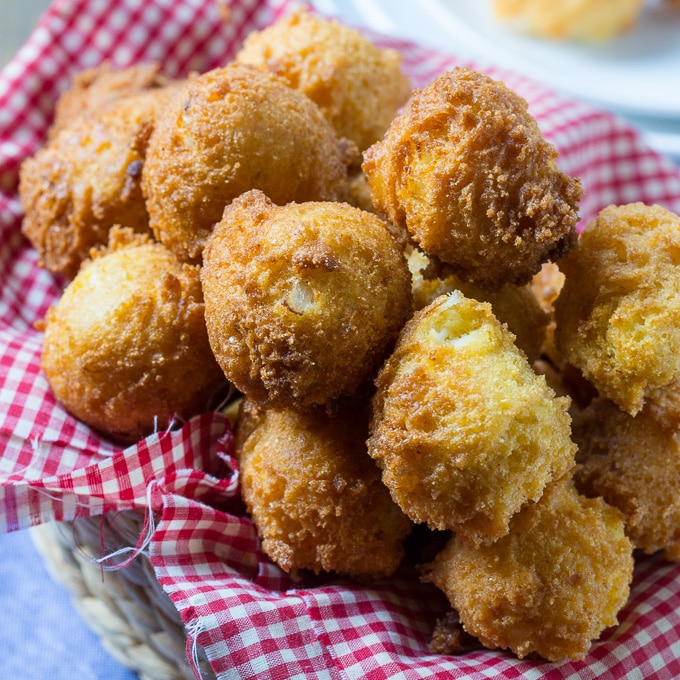 Hush Puppies are fried pieces of cornmeal dough that are very popular throughout the south. They are very commonly served with fried fish and barbecue. There are many stories about the origination of hushpuppies and most seem to date back to the Civil War era. All of the stories share a common thread. These fried balls of dough were used to quiet barking dogs.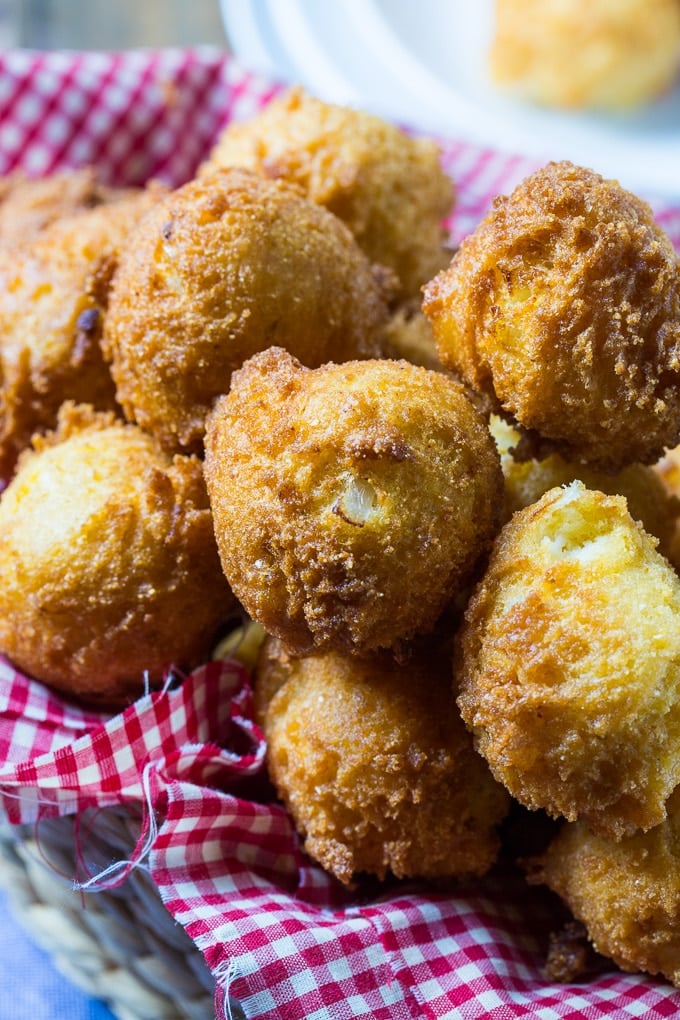 Now you don't want to share these hush puppies with your dog. They have onion in them which can make dogs very sick, plus fried foods aren't the best thing for your 4-legged friend.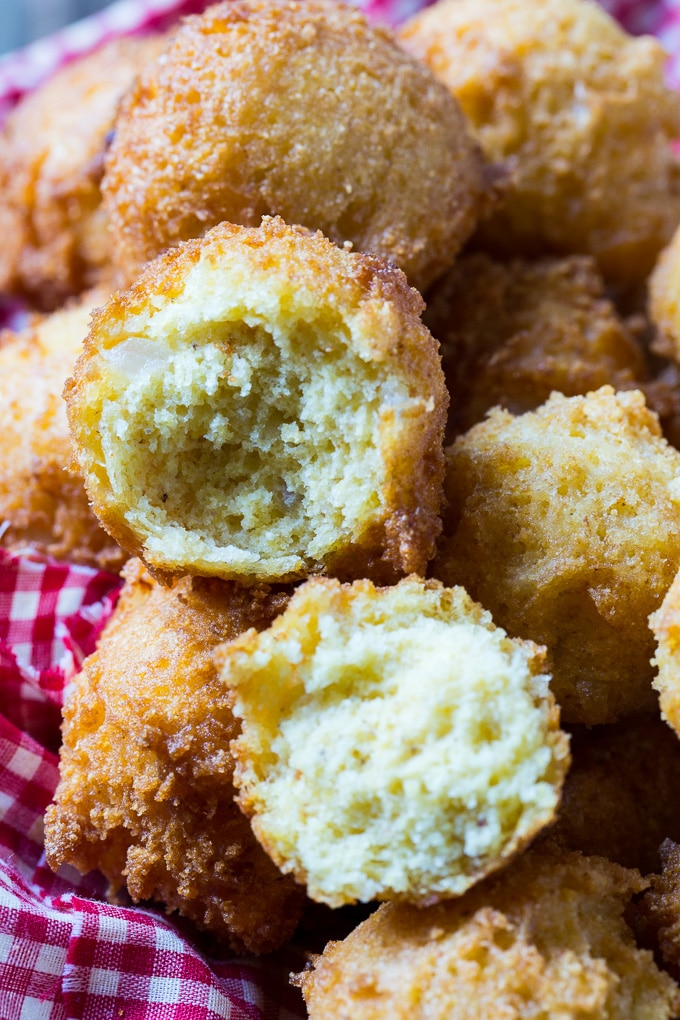 These hush puppies have just the right amount of sweetness ( I like a hush puppy on the sweet side) and are super crispy on the outside.
Hush Puppies are one of the easiest and most inexpensive foods you can make and they are positively addicting. You'll want to pop one after the other into your mouth!
Hush Puppies
Hush Puppies are fried until golden and have just the right amount of sweetness.
Ingredients
1 1/2

cups

yellow cornmeal,

NOT self-rising

1/2

cup

all-purpose flour

1/4

cup

sugar

2

teaspoons

baking powder

1/2

teaspoon

salt

1/8

teaspoon

cayenne pepper

1

cup

milk

1

small

onion,

finely minced

1

egg,

lightly beaten

Vegetable oil
Instructions
Combine dry ingredients in a medium bowl.

Add milk, onion, and egg and stir just until blended.

Pour about 2 inches of oil into a Dutch oven, large pot or deep pan. Heat oil to 375 degrees.

Drop dough by rounded teaspoonfuls into oil and fry until golden on all sides. Fry in batches and do not overcrowd the pan or the oil temperature will drop too much. Remove with a slotted spoon to a paper towel-lined plate. Serve warm.
Want to Save This Recipe?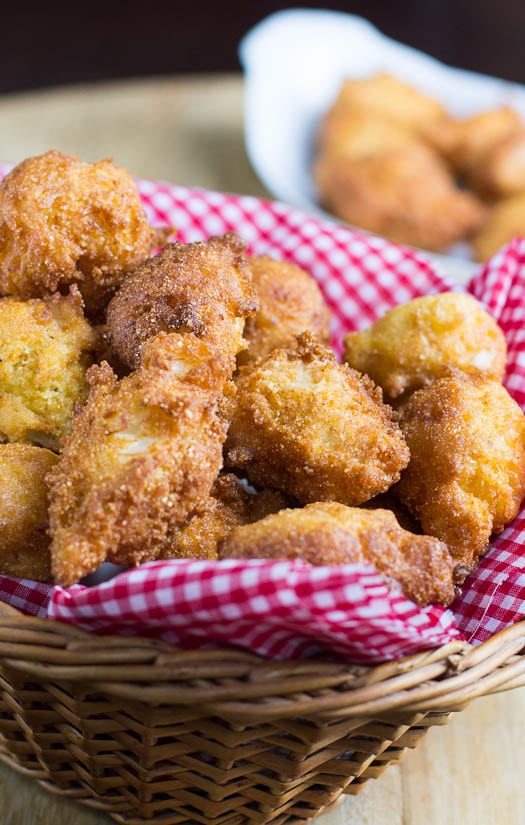 More Hush Puppy Recipes