A potato salad is a must at a summer picnic, cookout, bbq or potluck. I've made many different types of potato salad over the years. For me, nothing beats a classic Southern Potato Salad, but sometimes I'm in the mood for something a little more original. These recipes have everything I love about a great potato salad in them. They're creamy, savory and full of big flavors and I really think they are some of the best potato salads!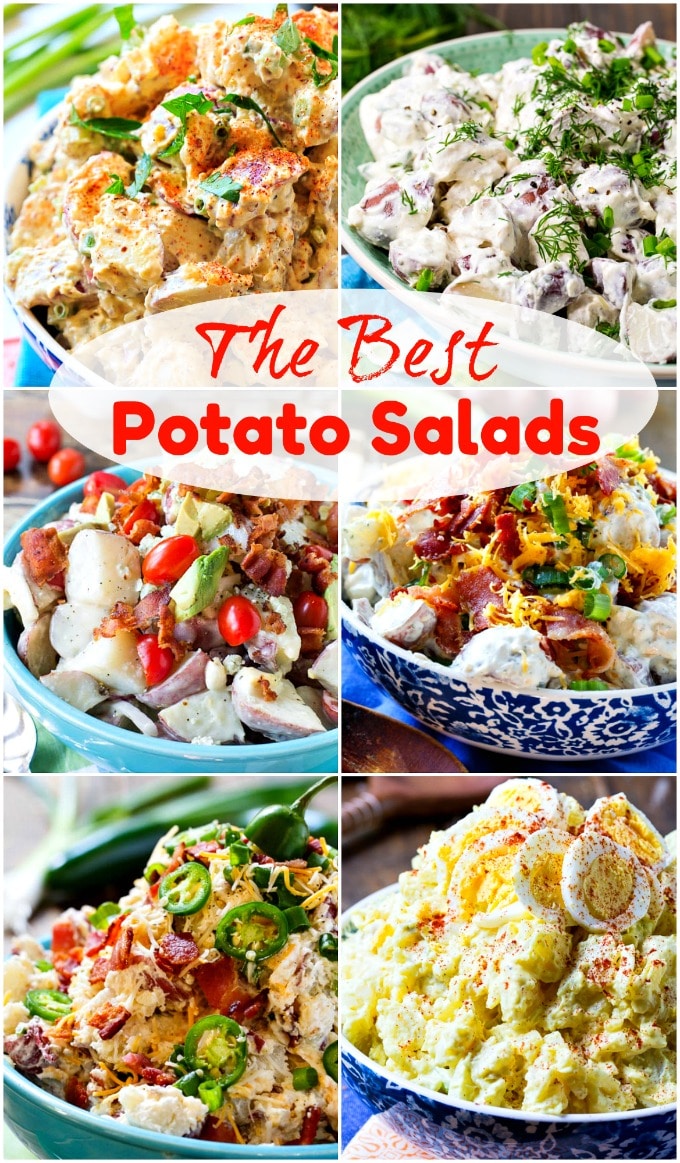 These potato salads are the perfect complement to burgers, hot dogs, bbq brisket, you name it! If you're looking for more summer sides, check out these amazing pasta salad recipes!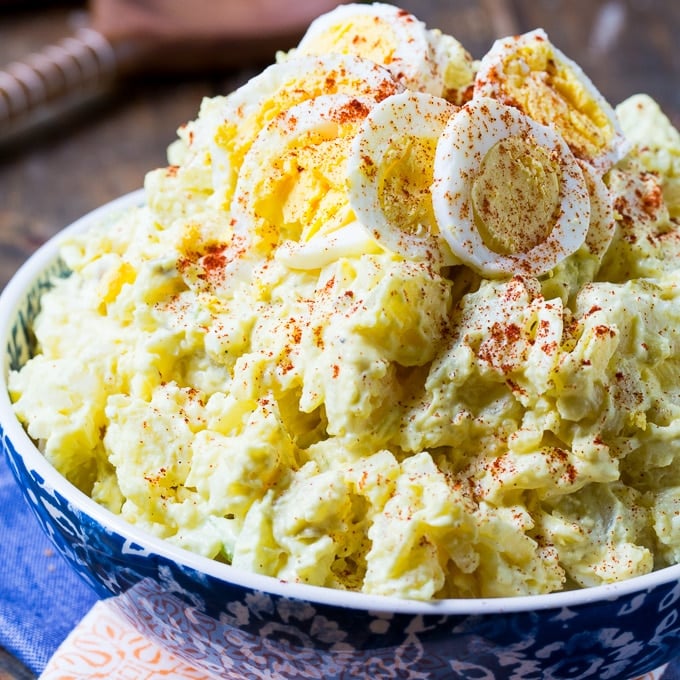 Southern Potato Salad will always be my go-to potato salad. It is super creamy with a blend of mayonnaise and mustard, hard-boiled eggs, sweet onion, sweet pickle relish, and celery.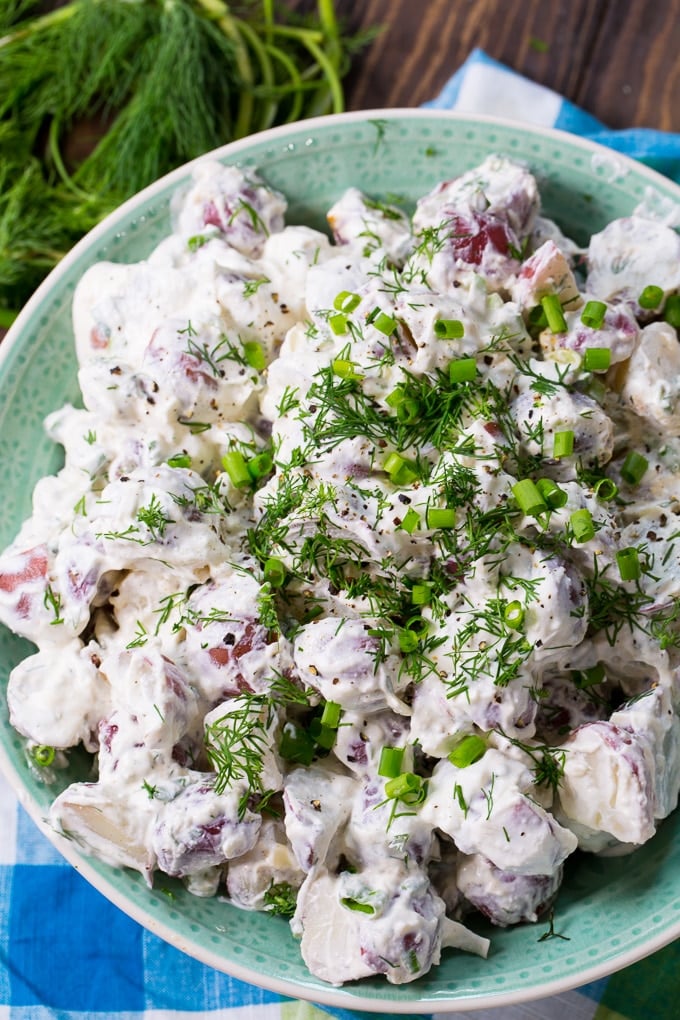 Creamy Dill Potato Salad is full of the fresh summer flavor of dill. Red potatoes are coated in a sour cream-based dressing for a tangy and delicious side. It doesn't get any creamier than this.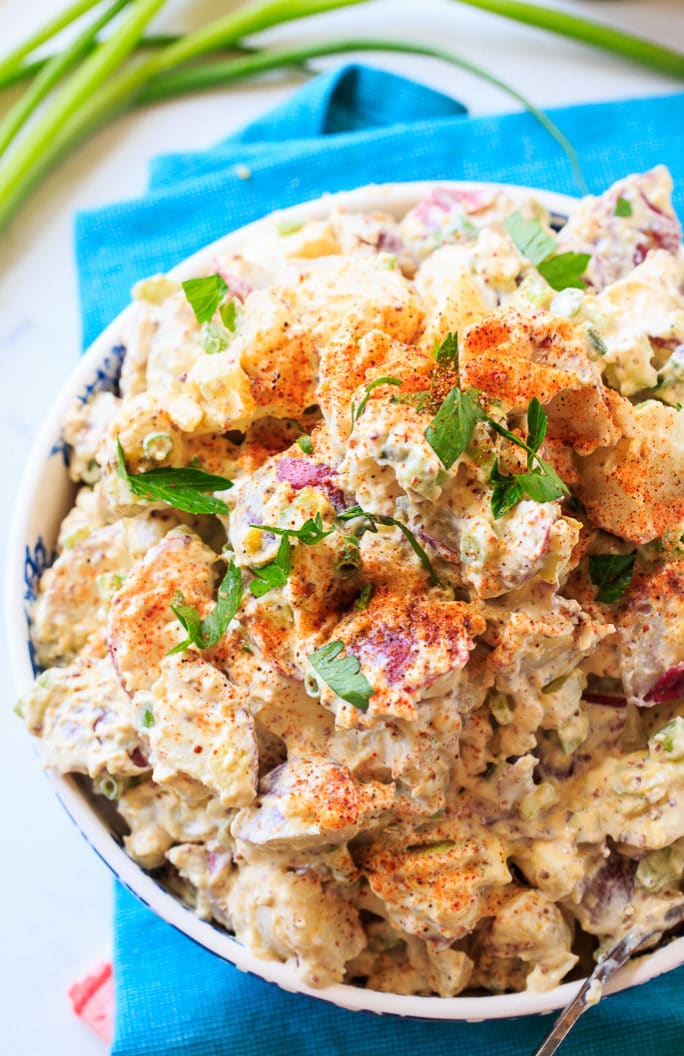 Creole Potato Salad has the flavors of New Orleans. This potato salad has tons of zip from Creole mustard and creole seasoning.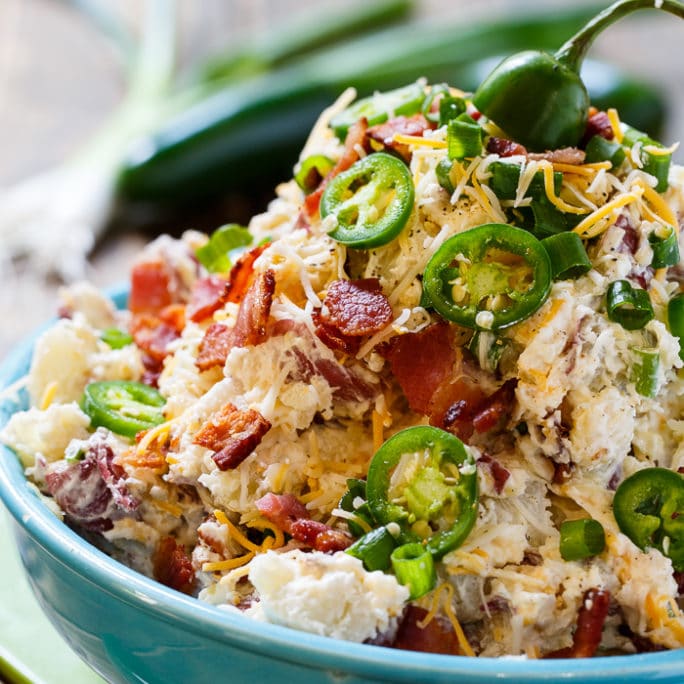 This Jalapeno Popper Potato Salad has all the components of a Jalapeno Popper. With bacon, jalapenos, cream cheese, and cheddar cheese, this one has a nice, spicy kick.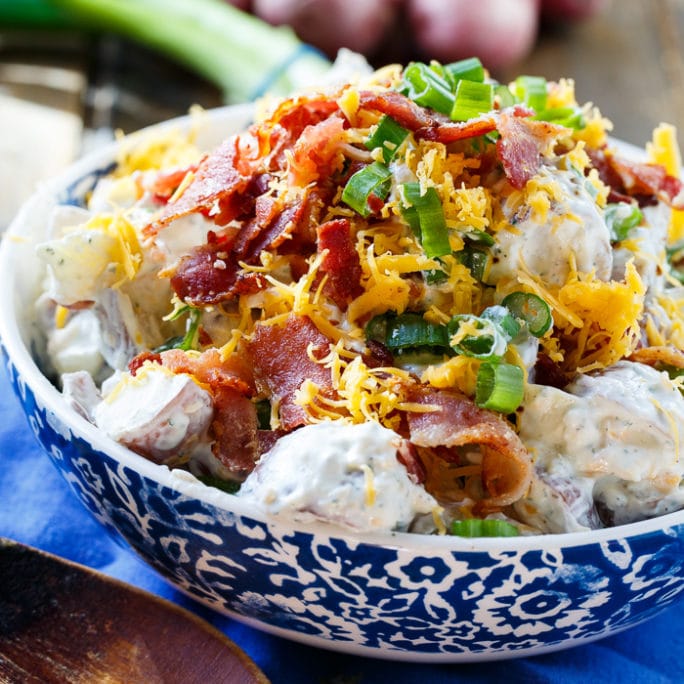 Loaded Bacon Ranch Potato Salad is another potato salad that is full of flavor. If you are a fan of ranch seasoning, it is a must try!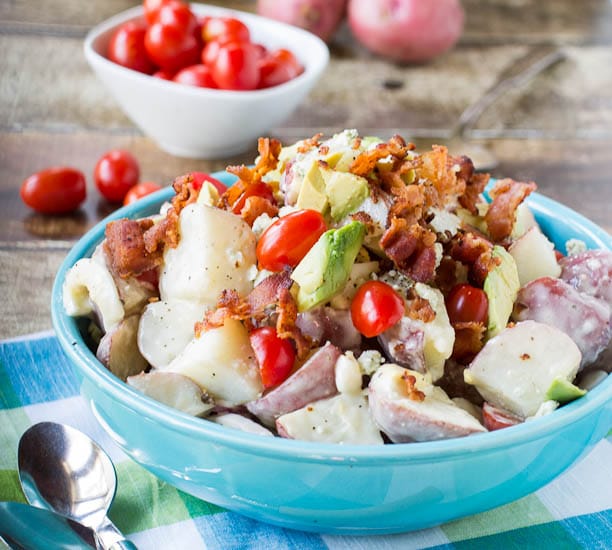 This Cobb Potato Salad is very unique. It is full of crumbled bacon, avocado, cherry tomatoes, and blue cheese.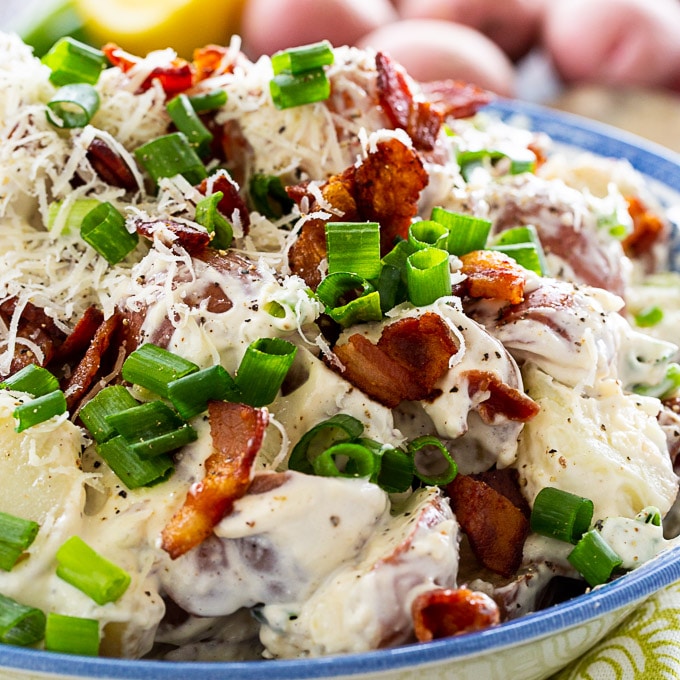 Caesar Potato Salad is full of bacon, Parmesan cheese and a creamy Caesar dressing.
Be sure to bookmark this page and check back. We will be adding more of our favorite potato salads to it from time to time!