Sautéed cabbage and onion tossed with buttered noodles and bacon is one of my favorite meals and it couldn't be easier to make. Cabbage and Noodles is an inexpensive comfort meal that we always look forward to during the cooler months.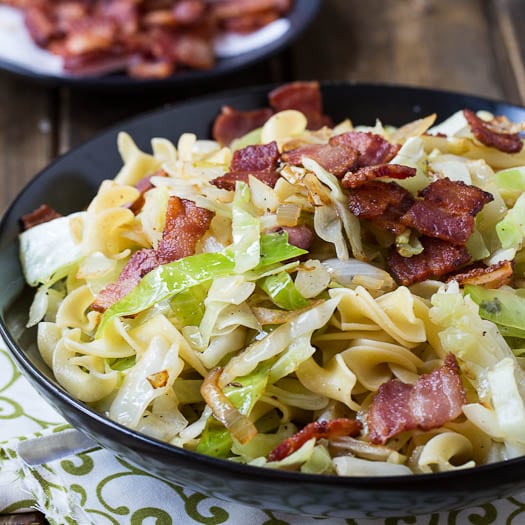 Tis the season for comfort foods, or at least it should be. Our summer got off to a slow start this year and now it is lingering. But the cool weather is bound to get here sooner or later and I'm prepared with a stack of cool weather recipes.
I absolutely love sautéed cabbage. Especially if it is sautéed in bacon fat with onions and tossed with buttery noodles. How can anyone resist that?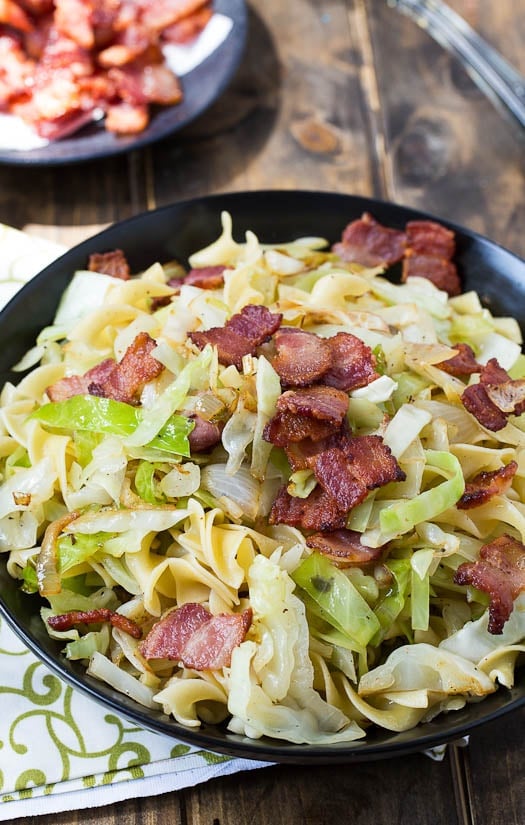 Crispy salty bacon is always a good thing.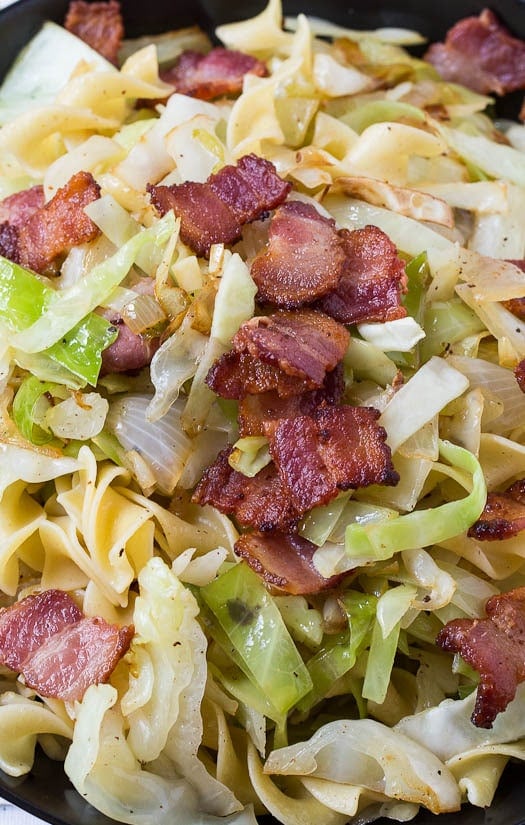 Sautéed cabbage becomes tender and sweet. It cooks down quite a bit and literally blends in with the noodles. I added just a few caraway seeds that I crush with the back of a spoon. Caraway seeds have a strong flavor and a little goes a long way. If you don't like the taste of them, just leave them out.
And be sure to try Sweet and Sour Cabbage. It's another one of my favorites.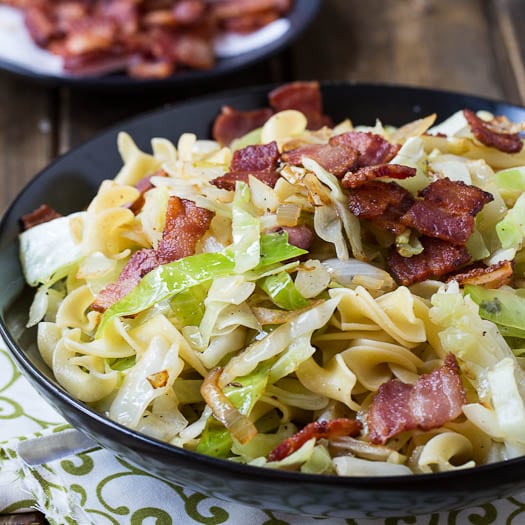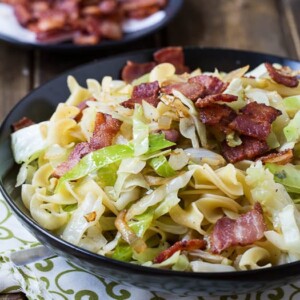 Cabbage and Noodles
Cabbage and onion sautéed in bacon fat make a delicious comfort meal when added to buttered noodles.
Ingredients
12

ounces (7-8 slices)

thick bacon,

cut into1/2-inch pieces

1

small onion,

diced

1

head green cabbage,

sliced

3/4

teaspoon

salt

1/2

teaspoon

black pepper

1/4

teaspoon

crushed caraway seeds

12

ounces

egg noodles

2

tablespoons

butter
Instructions
Cook bacon in a large nonstick skillet until crispy. Remove with a slotted spoon and place on paper towel-lined plate.

Add onion to bacon grease and cook until it begins to soften, about 2 minutes.

Meanwhile, bring a large pot of salted water to a boil. Add noodles and cook according to package directions. When they are done, drain and place in a large bowl with butter.

Add cabbage to skillet with bacon grease and cook until tender, about 10 minutes, using tongs to move cabbage around so that it cooks evenly. Add caraway seeds, salt, and pepper.

Stir cabbage and bacon into noodles and serve.
Want to Save This Recipe?
Disclosure: This post may contain affiliate links.