These tried and true pasta salad recipes make a great addition to a summer potluck, cookout or picnic. They are easy to make for a crowd and can be made in advance. There's something here for everyone. Everyone loves a good pasta salad and cold pasta salads are perfect for summer meals as a side dish and they also work as a main dish if you add some protein.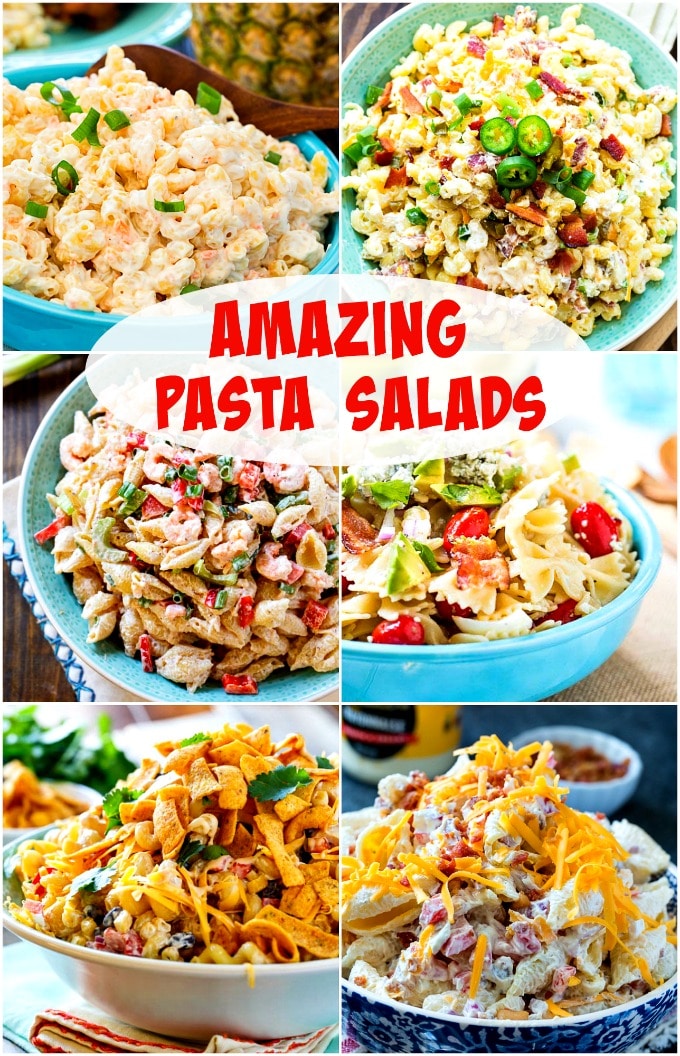 Pasta salads can be a little bland, but not these recipes. They really pack the flavor.
Whether it be Memorial Day, the 4th of July or a poolside cookout, there's a pasta salad for every occasion!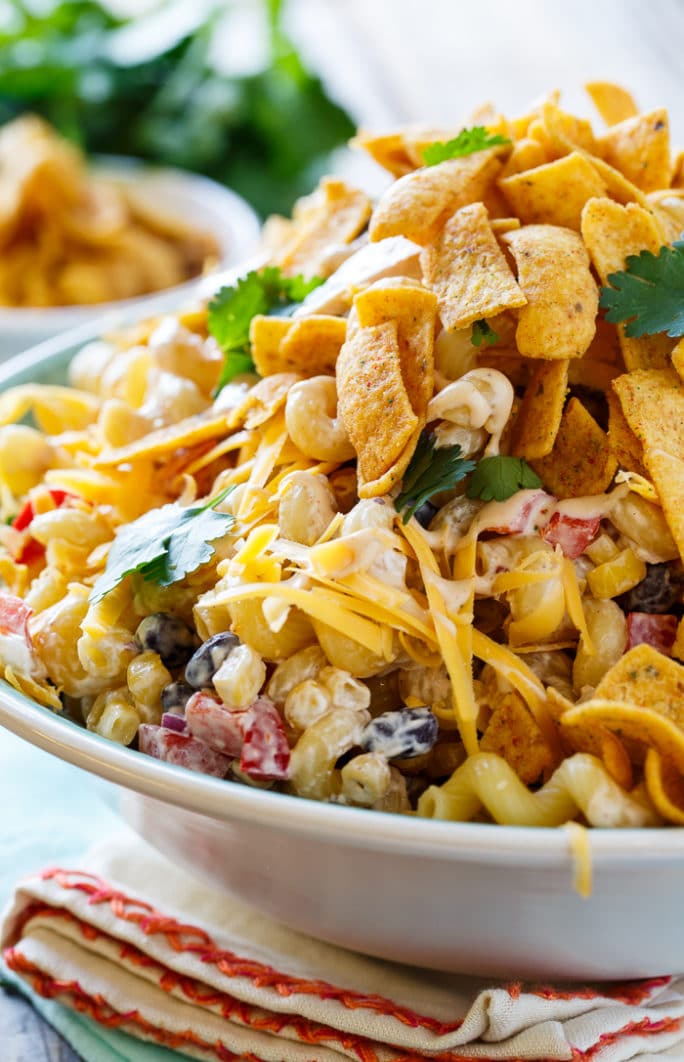 BBQ Ranch Pasta Salad is probably my all-time favorite pasta salad, especially for the summer months. This pasta salad goes so well with a cookout. It's full of corn, black beans, cheddar cheese and crunchy frito chips all tossed in a BBQ Ranch dressing.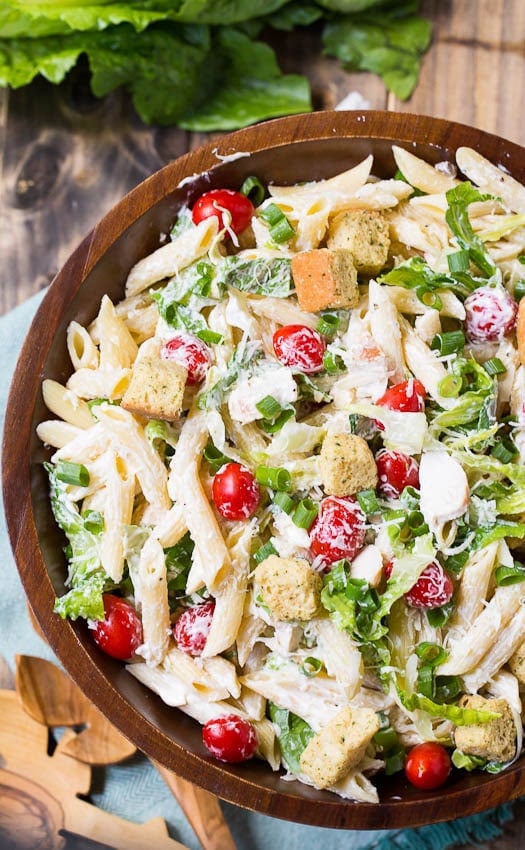 Caesar Pasta Salad is another summer favorite and you can easily add grilled chicken to it to make it a main dish. Penne pasta is coated in a homemade Caesar dressing and tossed with cherry tomatoes, croutons, romaine lettuce and grated Parmesan cheese. This pasta salad is fabulous!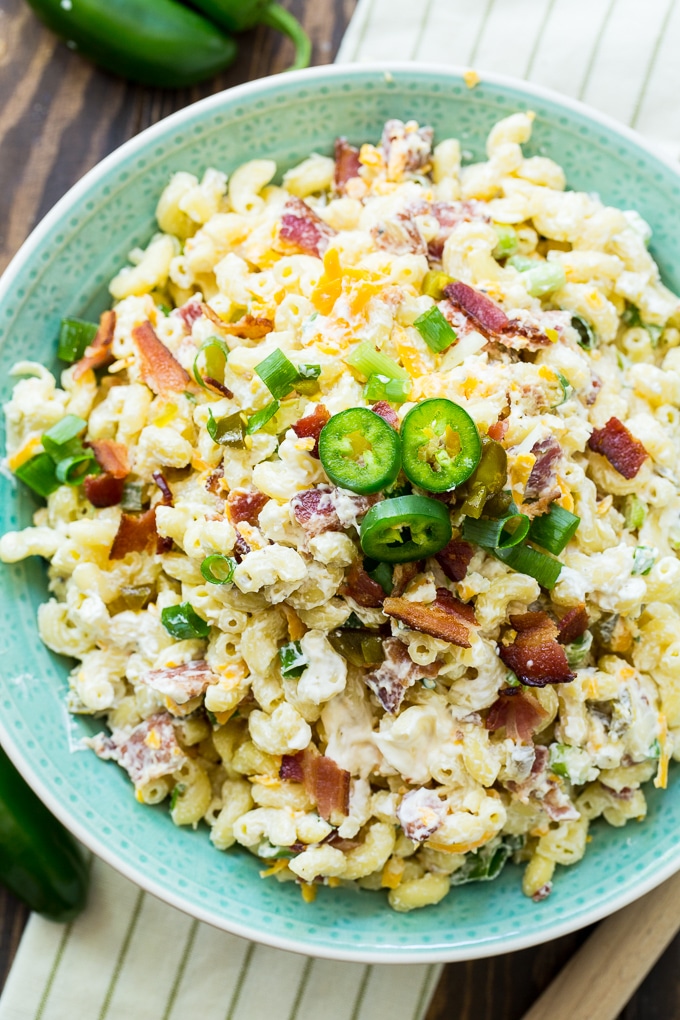 Jalapeno lovers will adore this  Jalapeno Popper Pasta Salad not only does it have a spicy kick, it's full of smoky bacon and shredded cheddar cheese.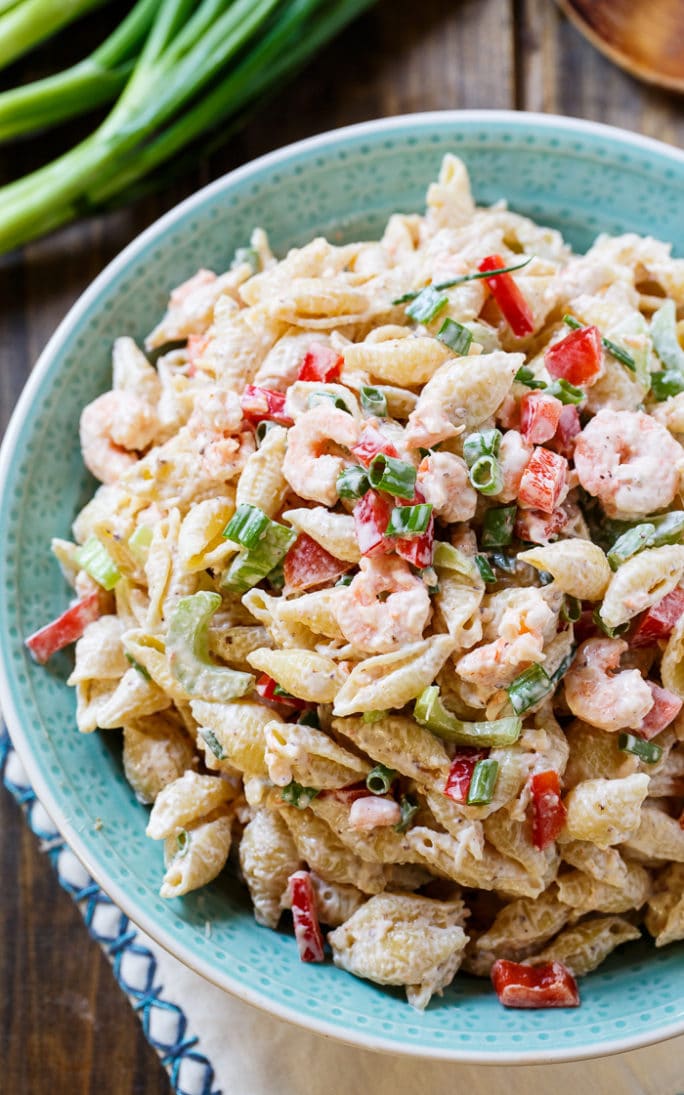 Shrimp Remoulade Pasta Salad is a fun take on the classic New Orleans dish. It has a little tang and is full of baby shrimp.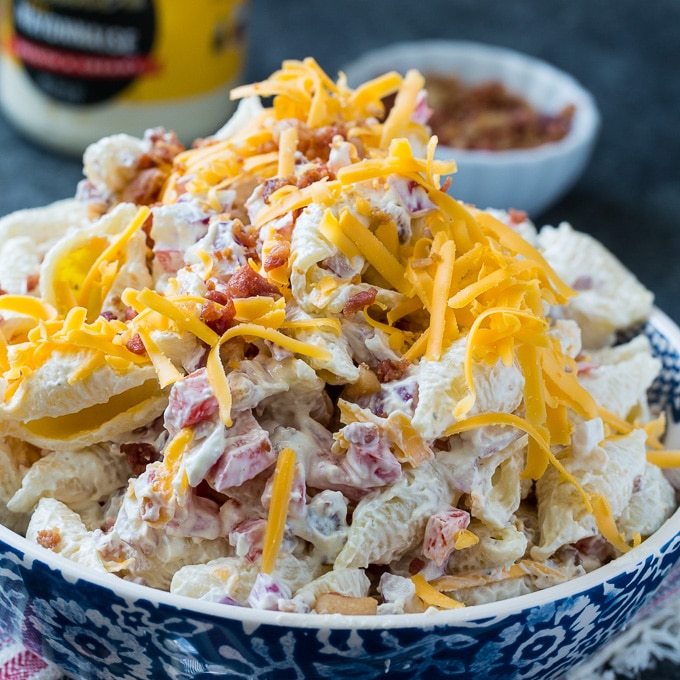 You can't beat the creaminess of this Creamy and Tangy Pasta Salad. There's so much flavor in this pasta dish!
Spicy Horseradish Pasta Salad is another great pasta salad for people who like a little heat. So creamy and good! This pasta salad goes really well with grilled steak.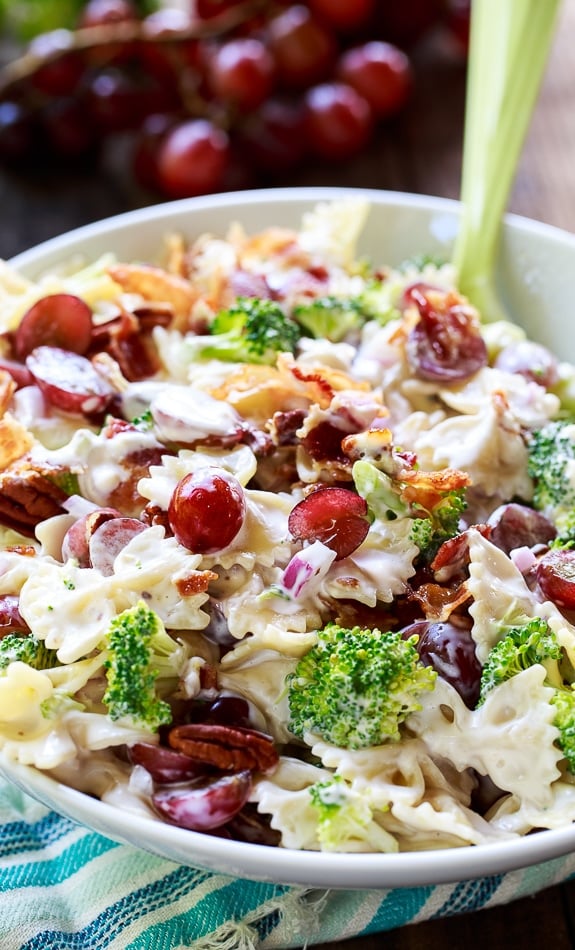 Broccoli, Grape and Bacon Pasta Salad has a little sweetness and lots of crunch. This is another one of my favorites.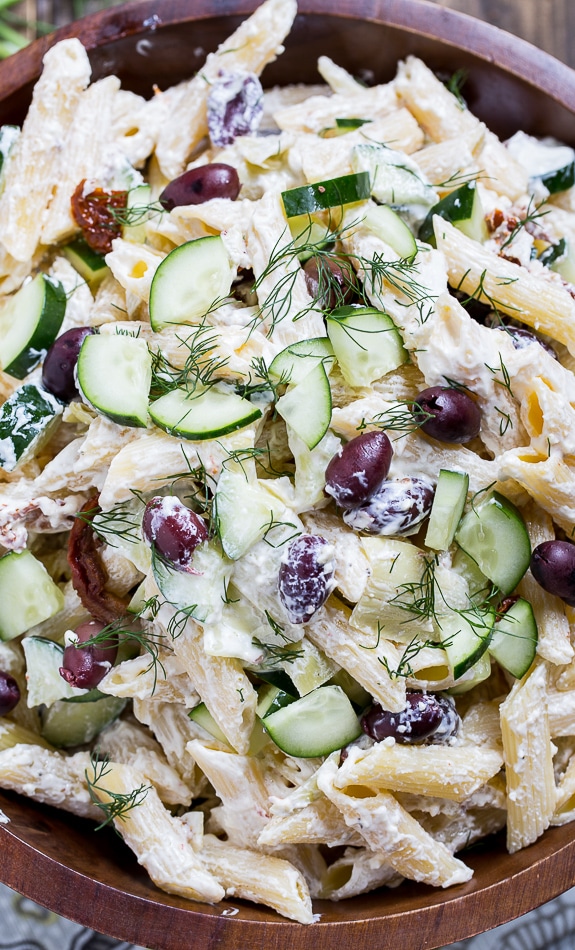 Tzatziki Pasta Salad goes great with any Mediterranean type meal. It's full of feta cheese, dill, and olives.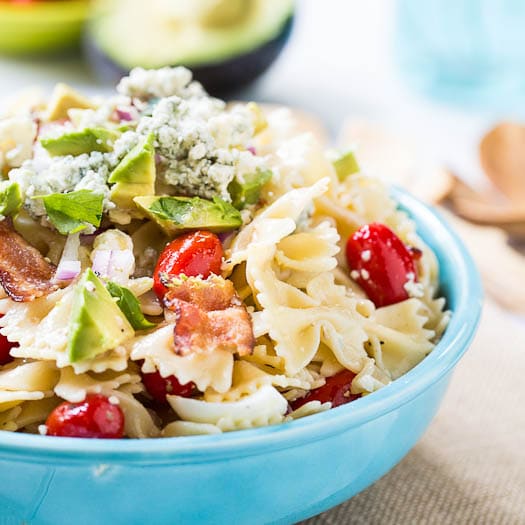 Cobb Pasta Salad has all the ingredients of a classic cobb salad. Bacon, tomatoes, avocado, hard-boiled egg and blue cheese make this one delicious pasta salad.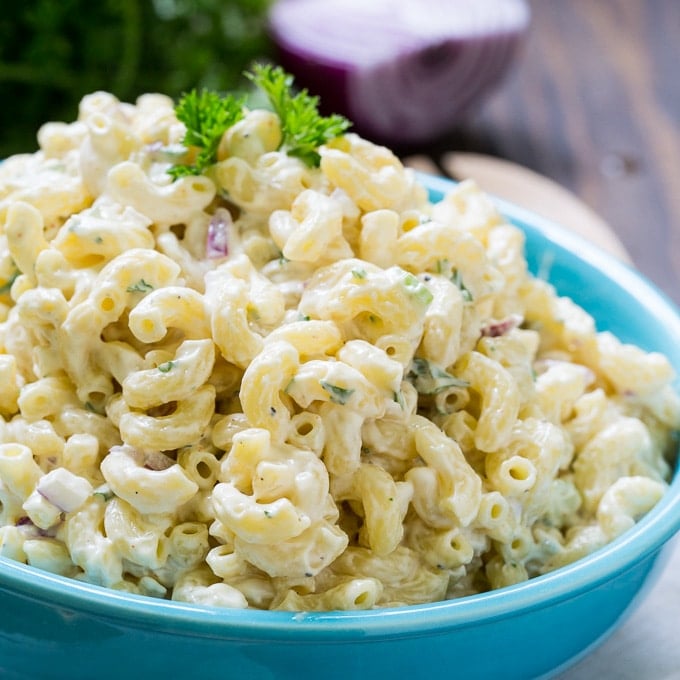 Easy Macaroni Salad is a classic, simple pasta salad at its best. You can't go wrong with this one. It is a real crowd-pleaser.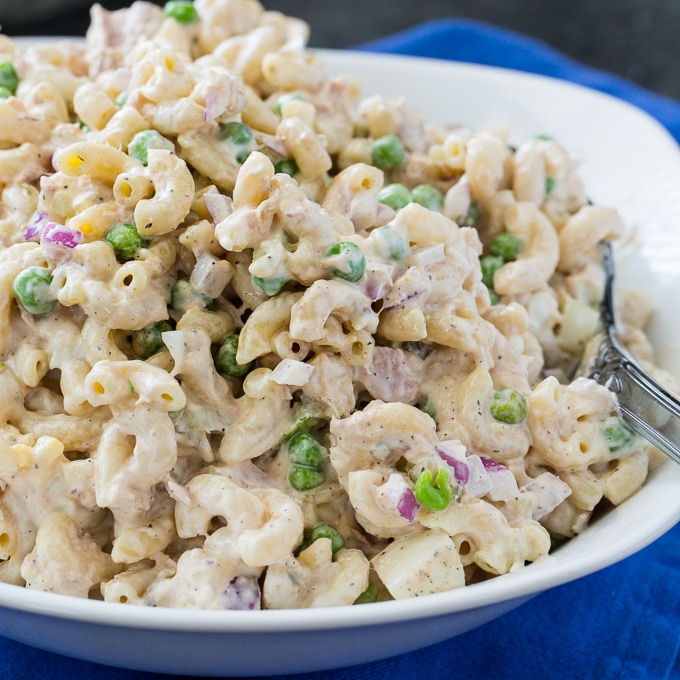 Tuna Macaroni Salad is an old-fashioned favorite and one of the best pasta salads ever!!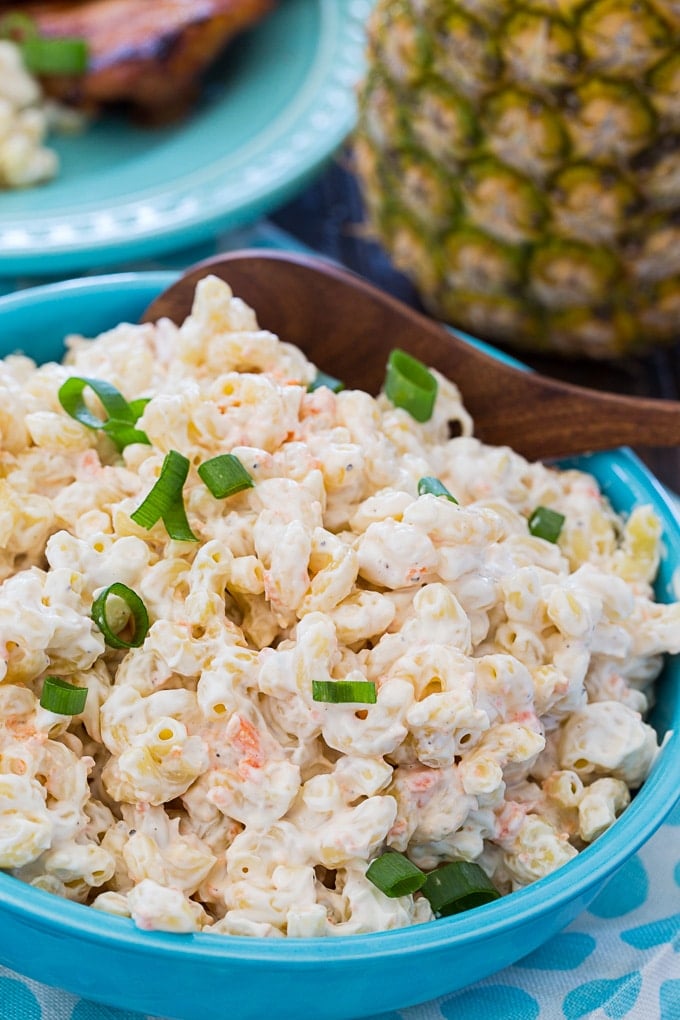 Hawaiian Macaroni Salad is the creamiest pasta salad I've ever eaten. Just like the simple mac salad that gets served all over Hawaii.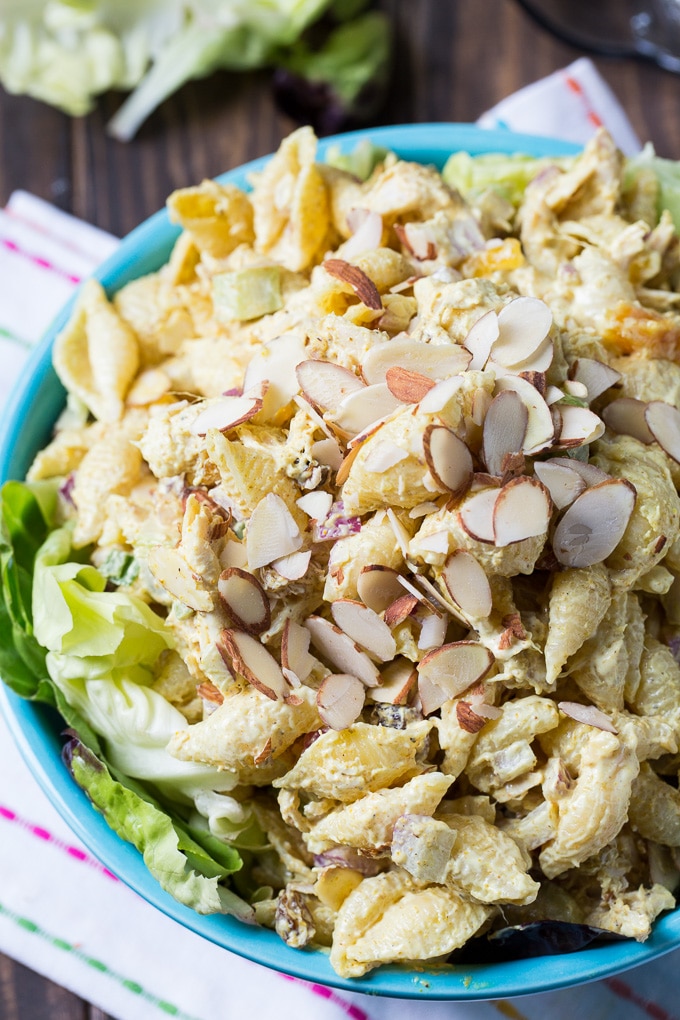 Chicken Curry Pasta Salad works great as a main dish for lunch or dinner. Just the right amount of curry flavor and the crunch of almonds makes this one a winner.