Impress your holiday guests with one of our easy holiday appetizers. We have a variety of options for your Christmas Party or Christmas Eve. All of them are easy to make too.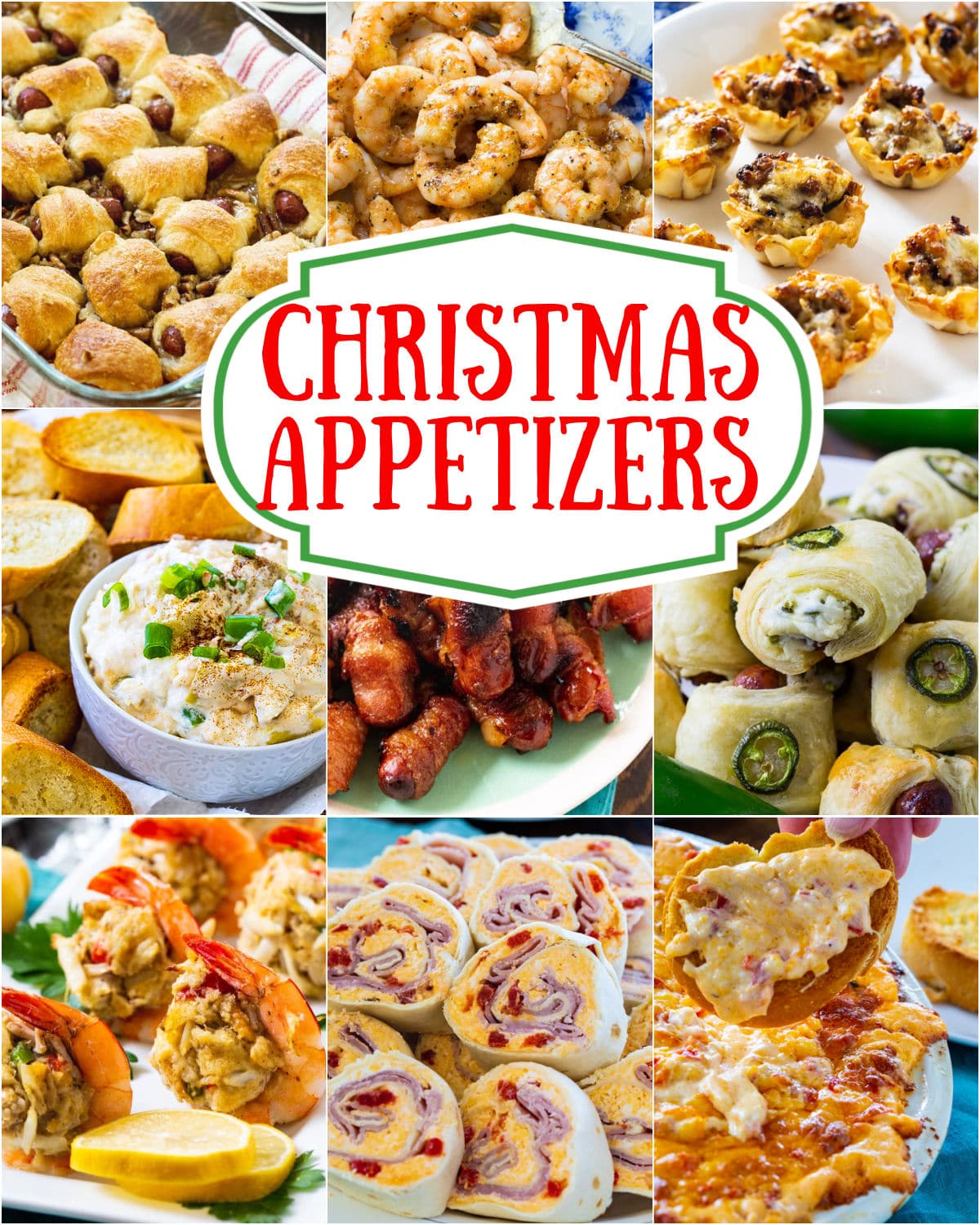 There's warm dips, bite-sized eats, and elegant hors d'oeuvres. Whether you're having a laid back neighborhood get together or an elegant holiday party, there's something here that fits the bill.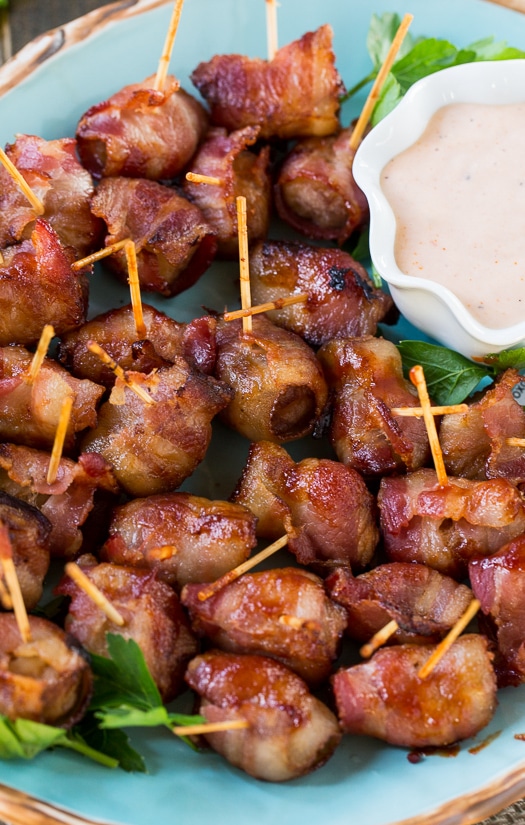 Bacon-Wrapped Water Chestnuts make a easy and flavorful party food. So much salty, sweet flavor and a nice crunch.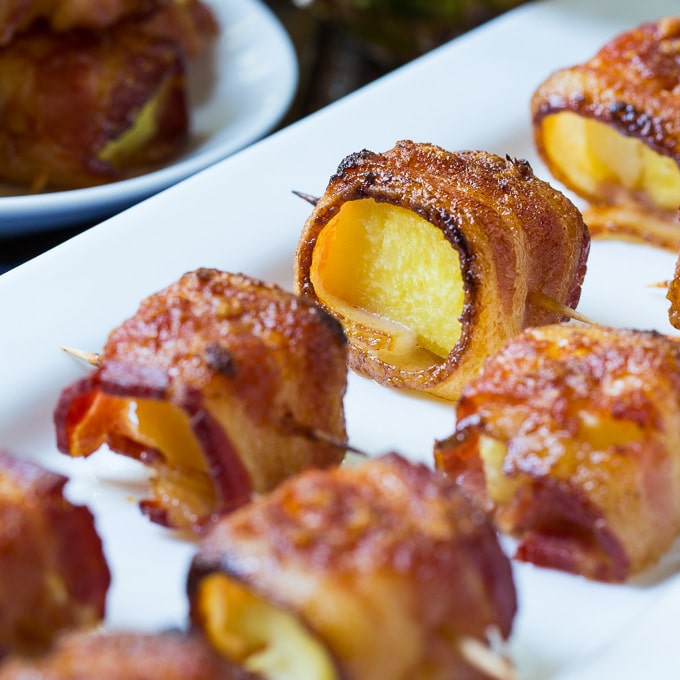 Spicy Bacon Wrapped Pineapple Bites are the perfect sweet, spicy, and salty finger food. Only 6 ingredients!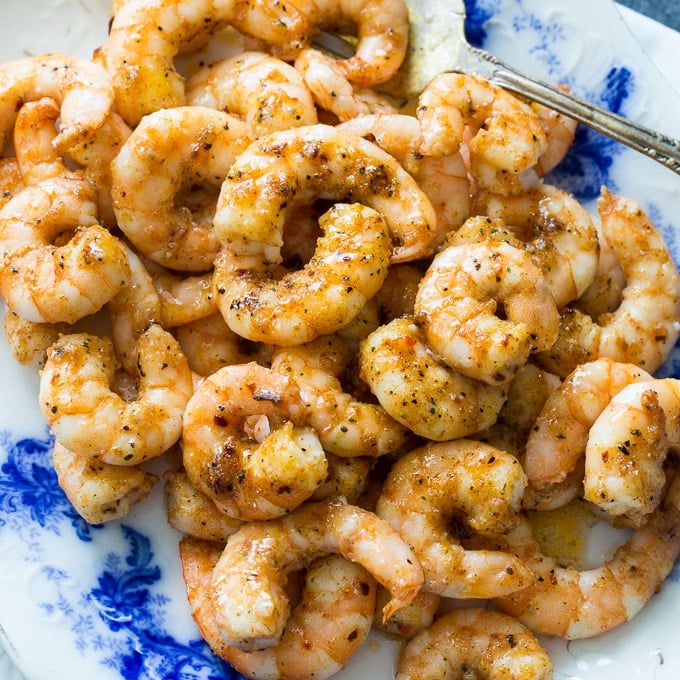 Spicy Party Shrimp are super flavorful and only take a few minutes to prep. Shrimp are marinated in a packet of Italain dressing mix, oil, and spices and then broiled. They will disappear in a hurry.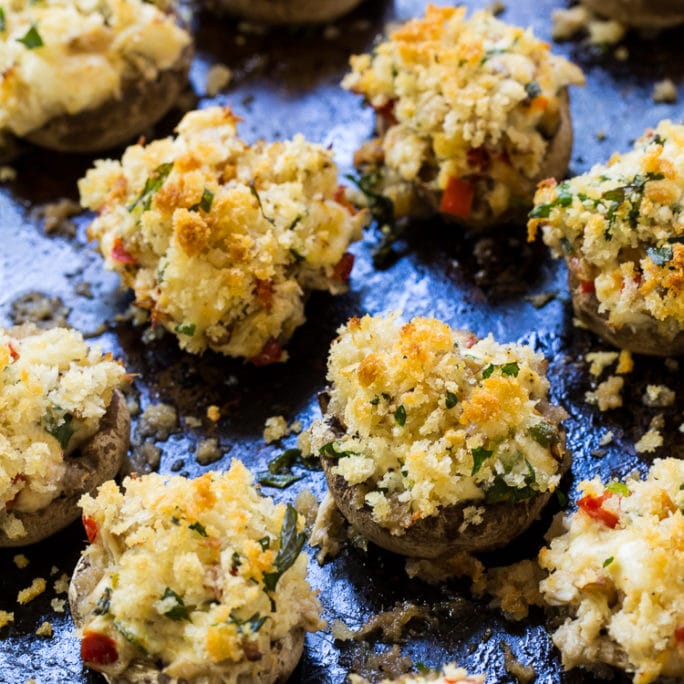 Crab Stuffed Mushrooms are rich and creamy with plenty of crab flavor and a crispy, buttery Panko crumb topping. Can easily be assembled ahead of time and popped in the oven just before guests arrive.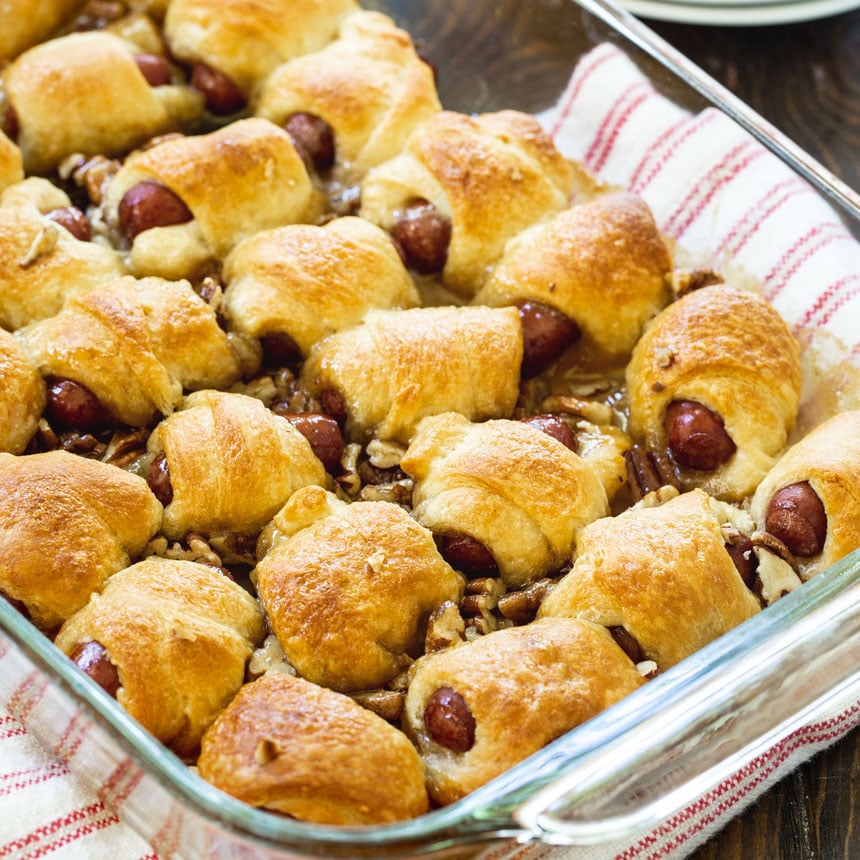 Sweet Little Smokie Rolls– cocktail wieners are wrapped in crescent roll dough and baked in a brown sugar/butter mixture until golden. Makes an awesome savory/sweet party food.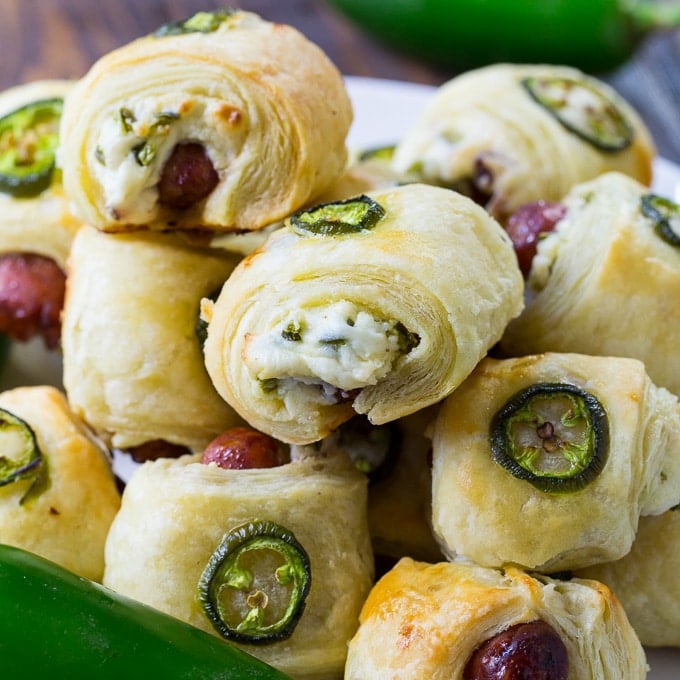 Jalapeno Popper Pigs in a Blanket are a spicy, cheesy appetizer that will get gobbled up at parties and on game day. This recipe turns a childhood favorite into an adult party food.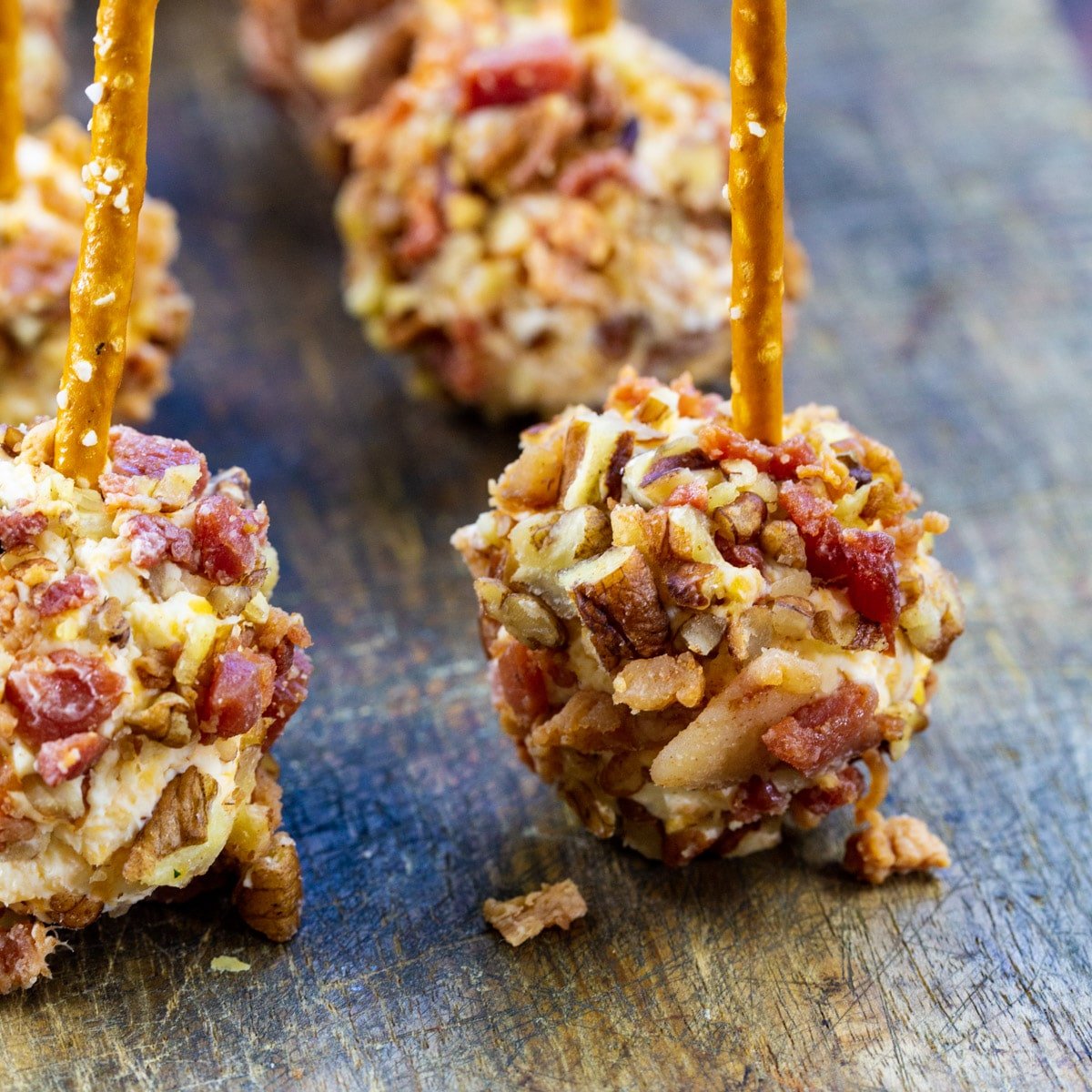 Bacon Cheese Ball Bites – these creamy mini cheese balls have 3 types of cheese and a bacon and pecan coating. Stick a pretzel in each one and serve with crackers and they make a great party food.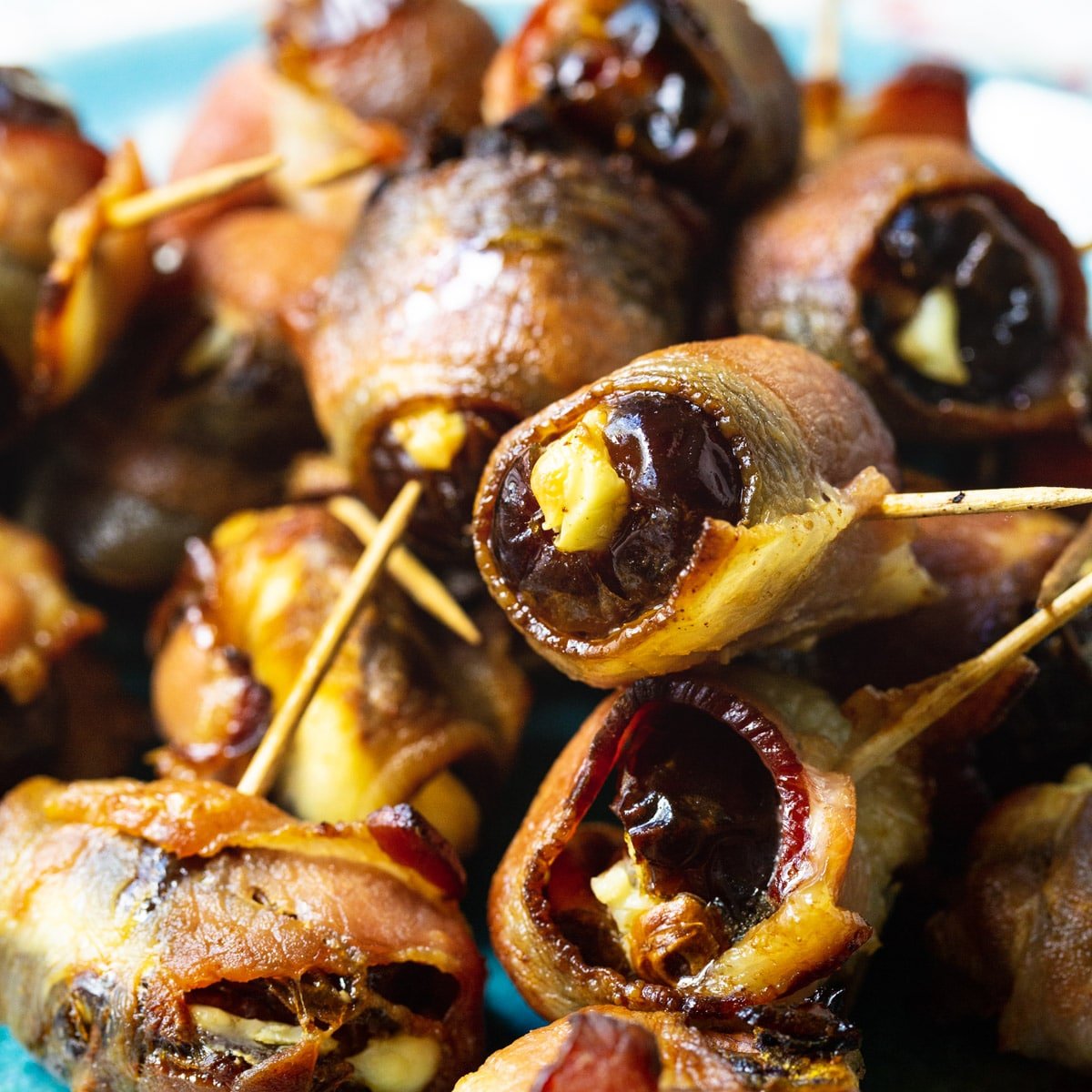 Bacon Wrapped Stuffed Dates are stuffed with cream cheese and pecans. Only 4 ingredients and such a great sweet and salty appetizer.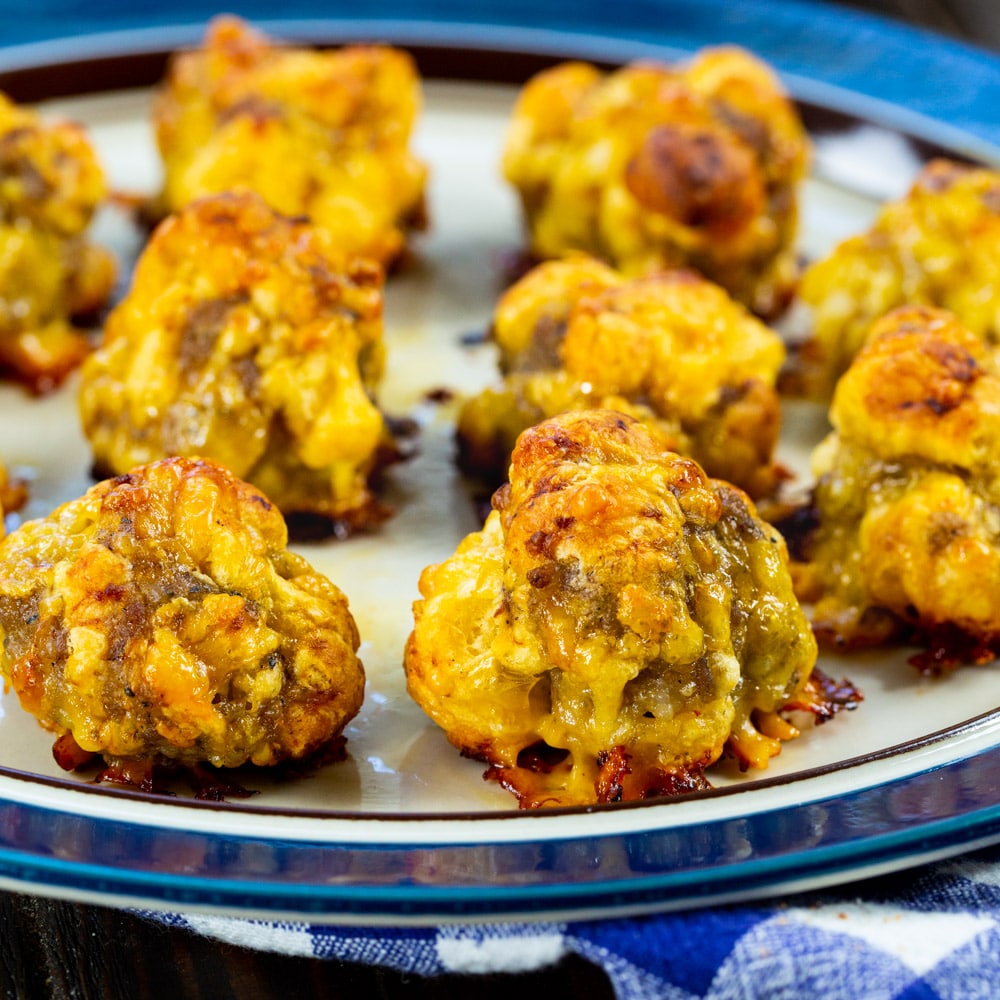 Sausage Crescent Balls are an easy 3-ingredient recipe. Maybe the best sausage balls ever! I like them much better then Bisquick Sausage Balls.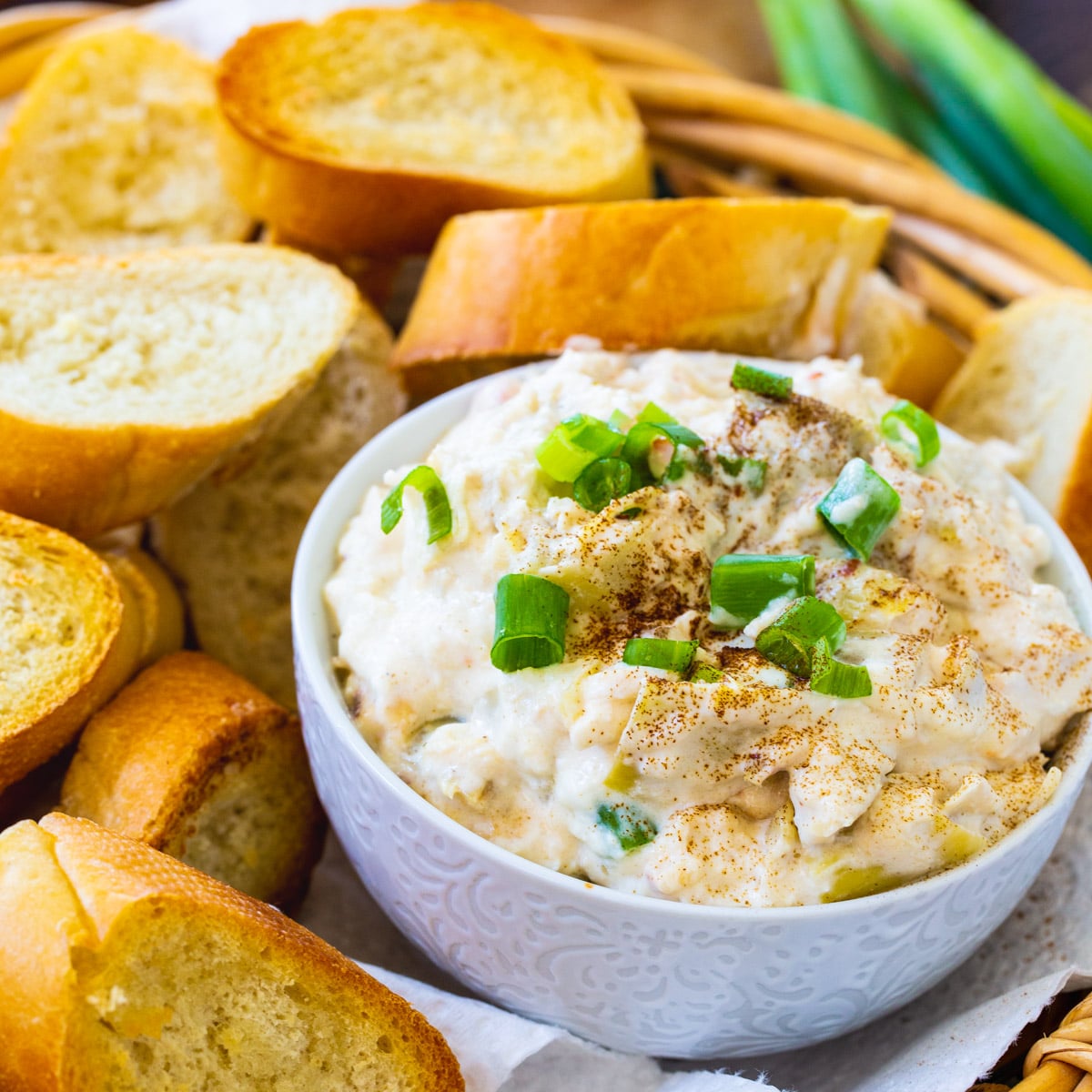 Crock Pot Crab Artichoke Dip is a super creamy dip is full of crab meat and artichoke hearts. It makes an amazing spread for toasted baguette. So easy to make in a slow cooker.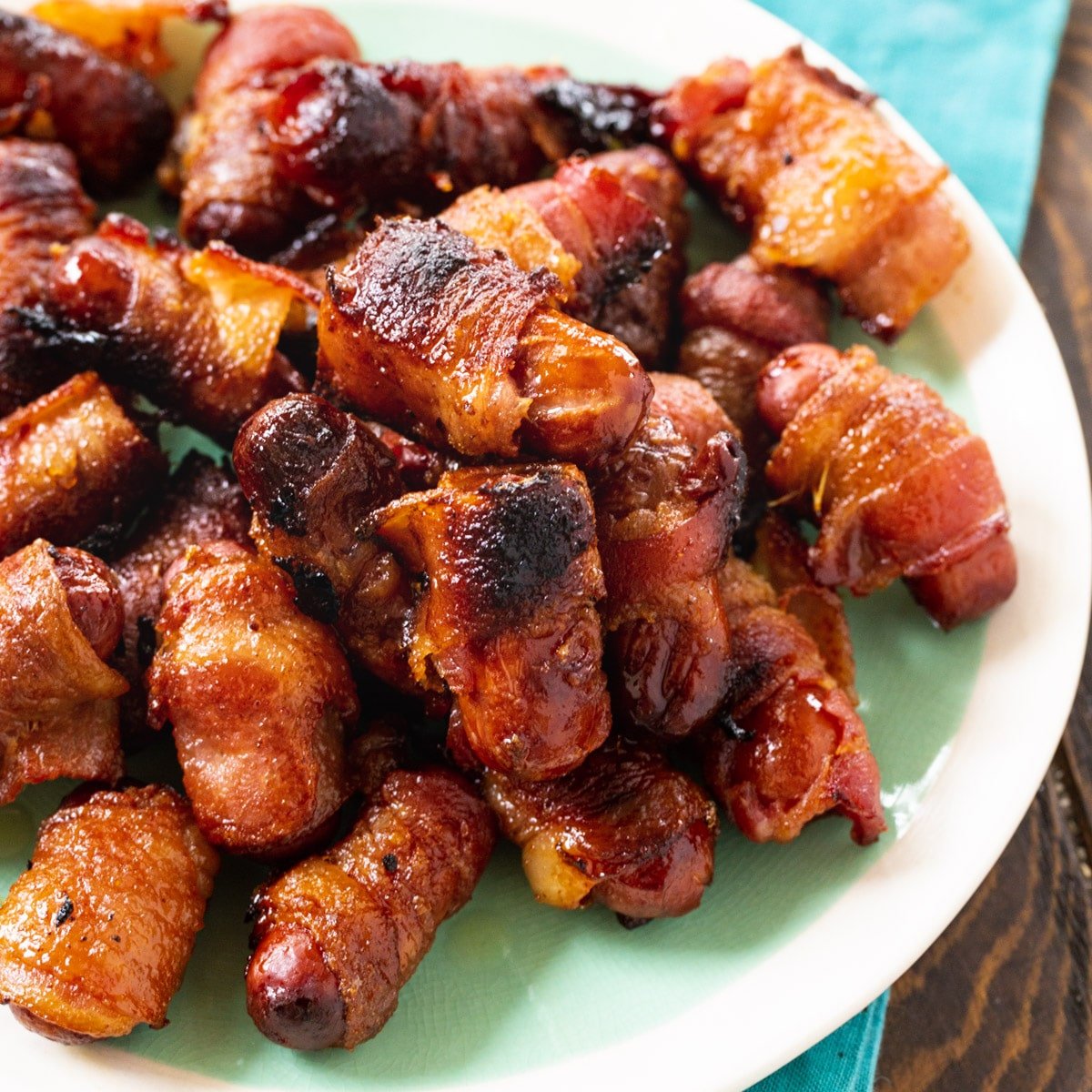 Bacon Wrapped Little Smokies– only 4 ingredients needed to make this easy appetizer. Little smokies are wrapped in bacon coated with brown sugar and cayenne pepper for a sweet, salty, and spicy party food.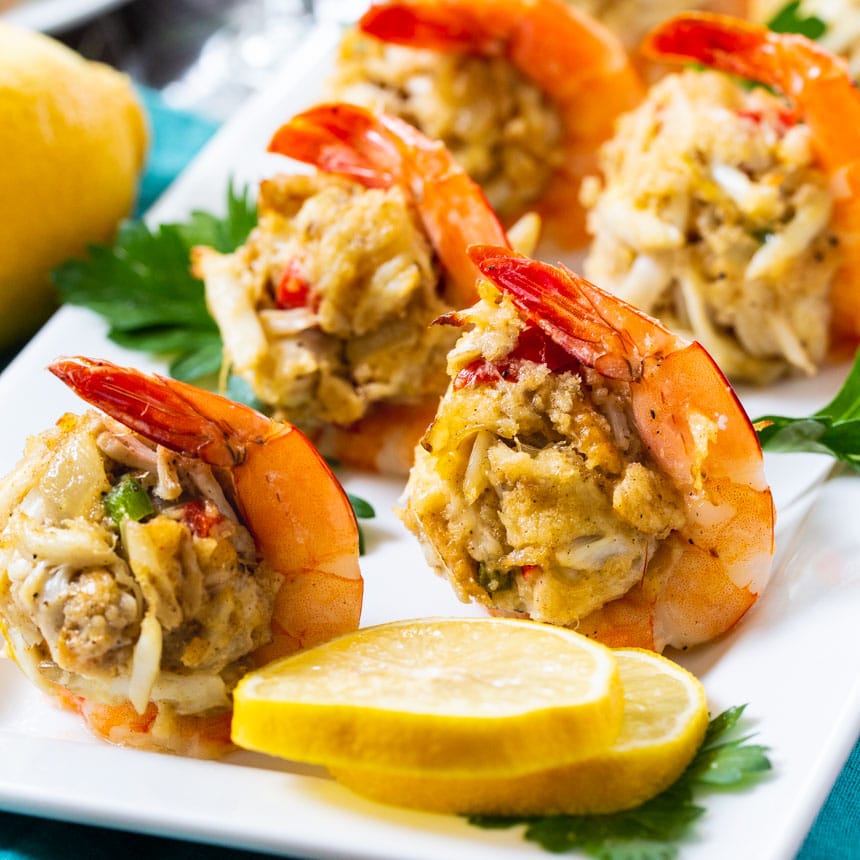 Crab Cake Stuffed Shrimp make an elegant holiday appetizer. The crab and the shrimp are the main attraction in this dish. There's only a little filler and just enough other ingredients to add flavor.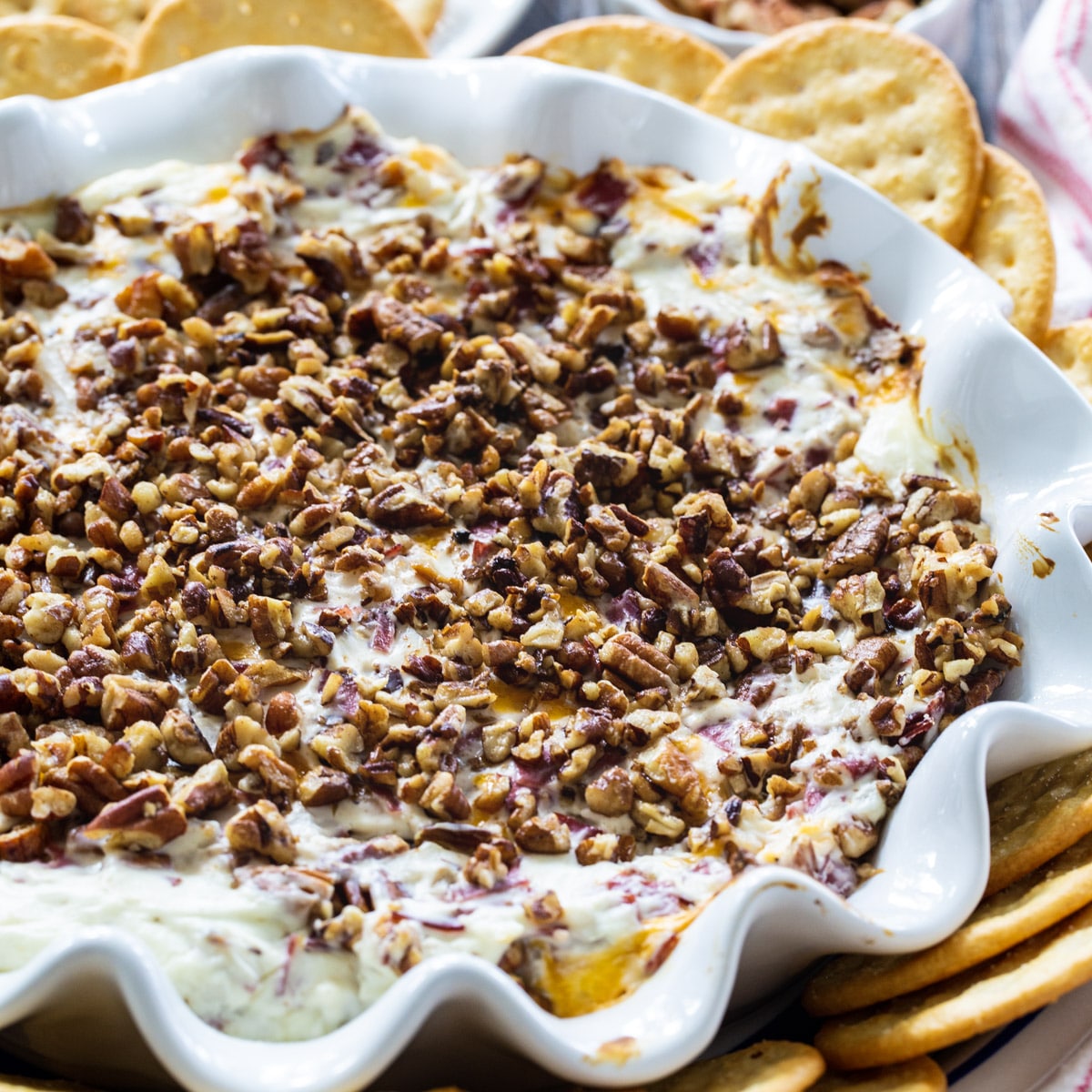 Hot Pecan Beef Dip is an old-school party appetizer that's perfect for the holidays. Cream cheese, dried beef, and cheddar cheese combine to make an easy and creamy dip. Great for spreading on crackers.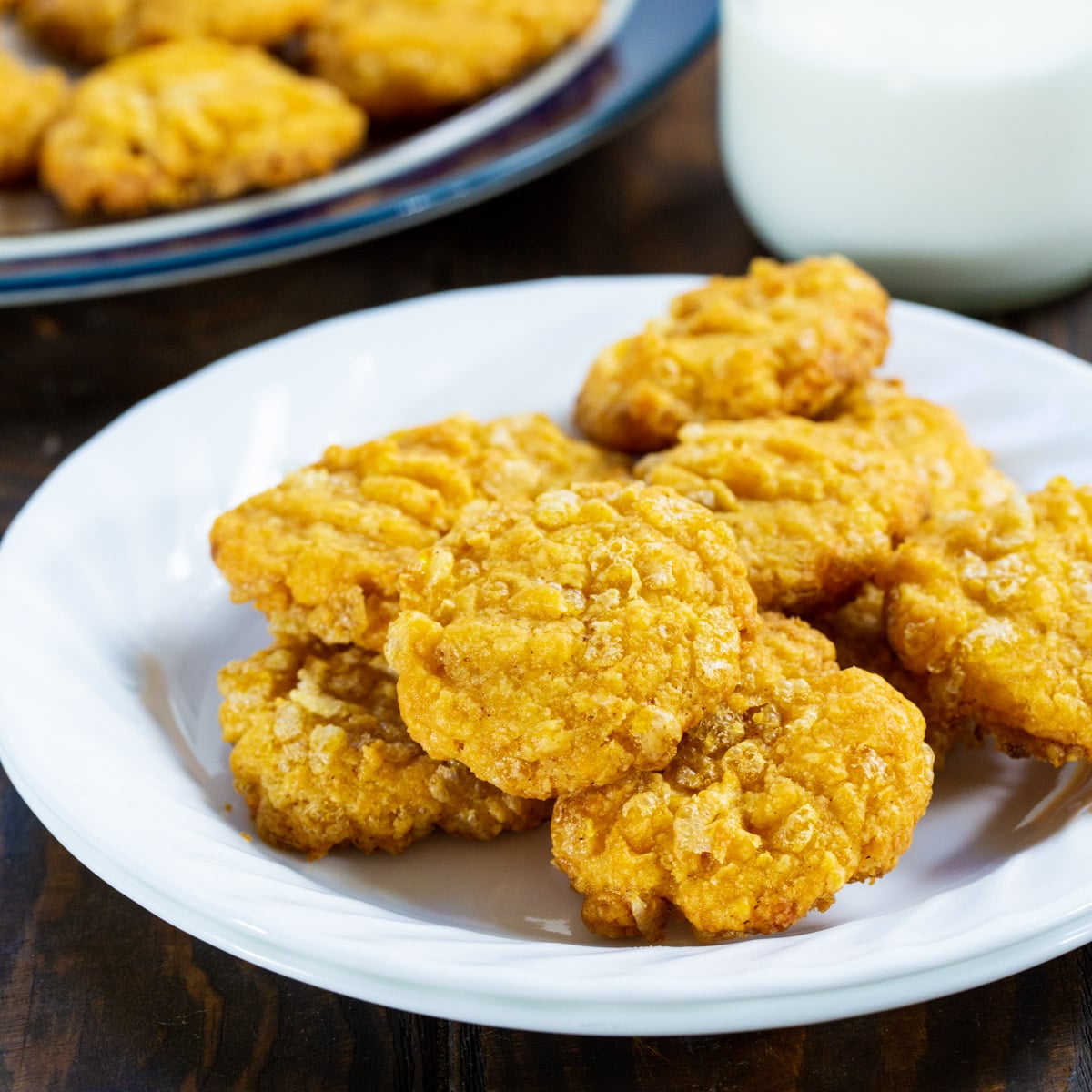 Crispy Cheese Wafers– These buttery little bites of cheese heaven are a southern classic. So perfect to nibble on.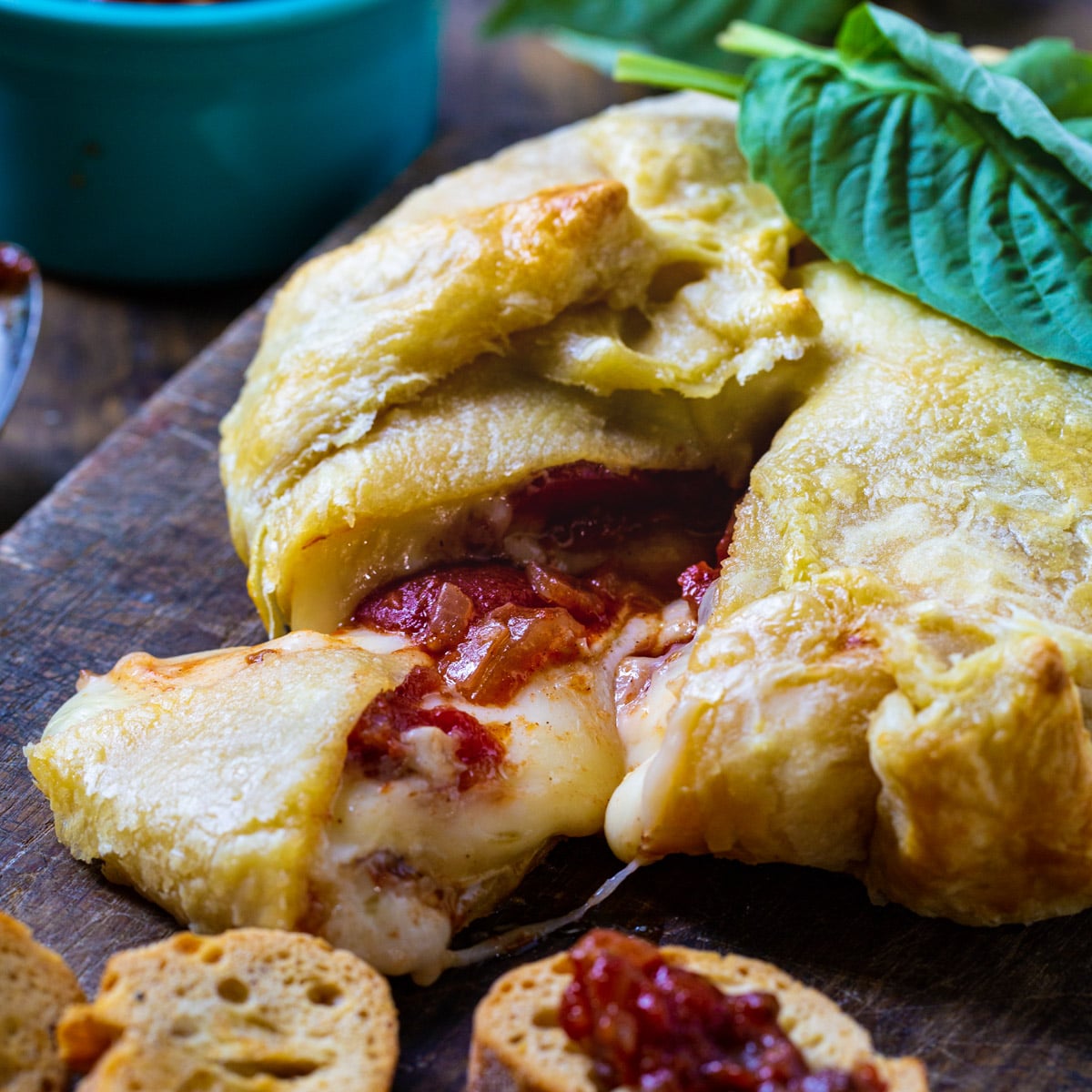 Wrapped Brie with Tomato Chutney– Warm melted Brie cheese wrapped in a buttery and golden puff pastry and topped with homemade tomato chutney makes a fabulous holiday appetizer.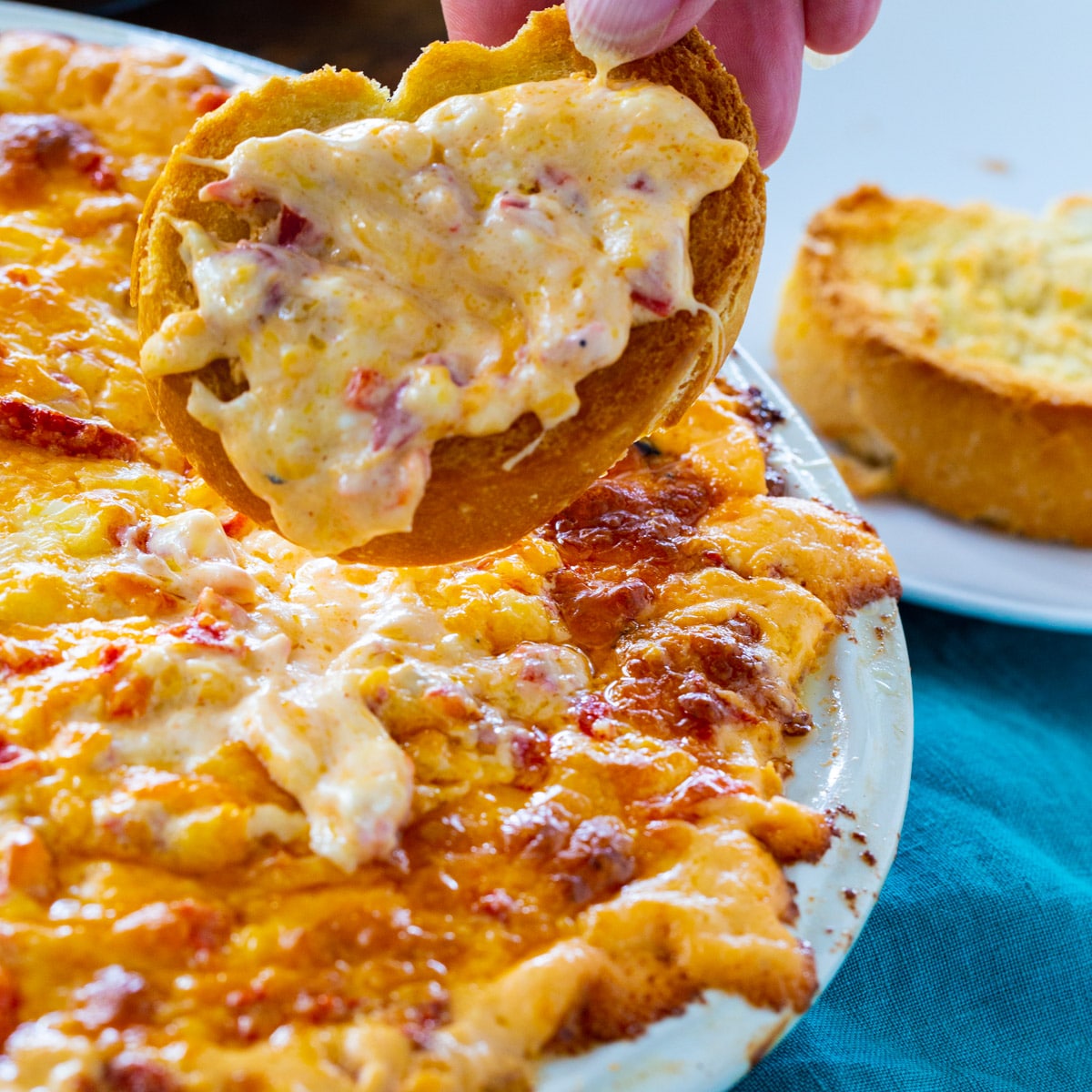 Baked Pimento Cheese Dip– A creamy, warm dip that's full of cheese and has a little spice. Serve with vegetable sticks, tortilla chips, or pita chips for a delicious party treat.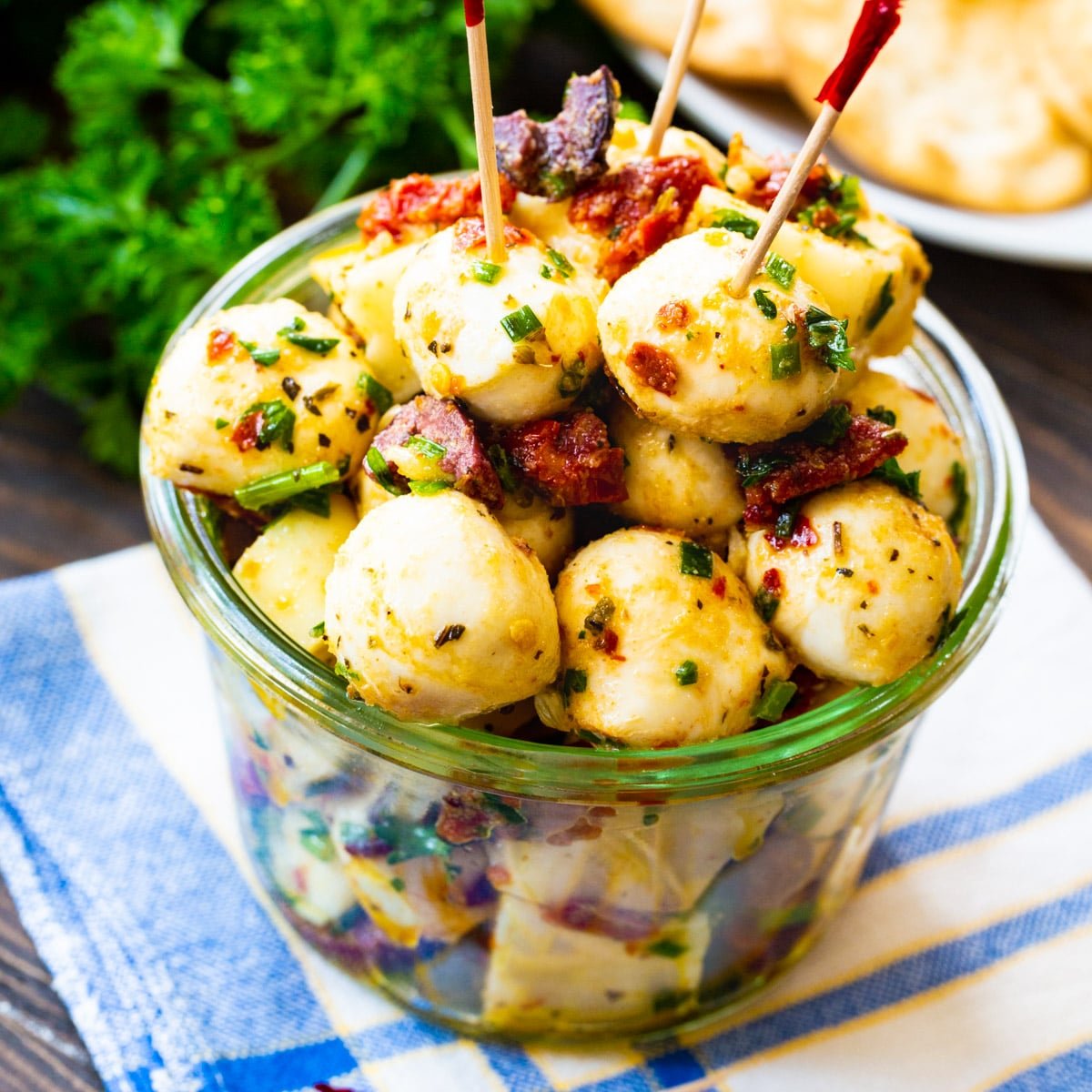 Spicy Marinated Mozzarella makes a great cheese appetizer. Olive-oil marinated mozzarella balls are flavored with sun-dried tomatoes, kalamata olives, garlic, and lots of herbs. They also have a nice spicy kick from crushed red pepper flakes.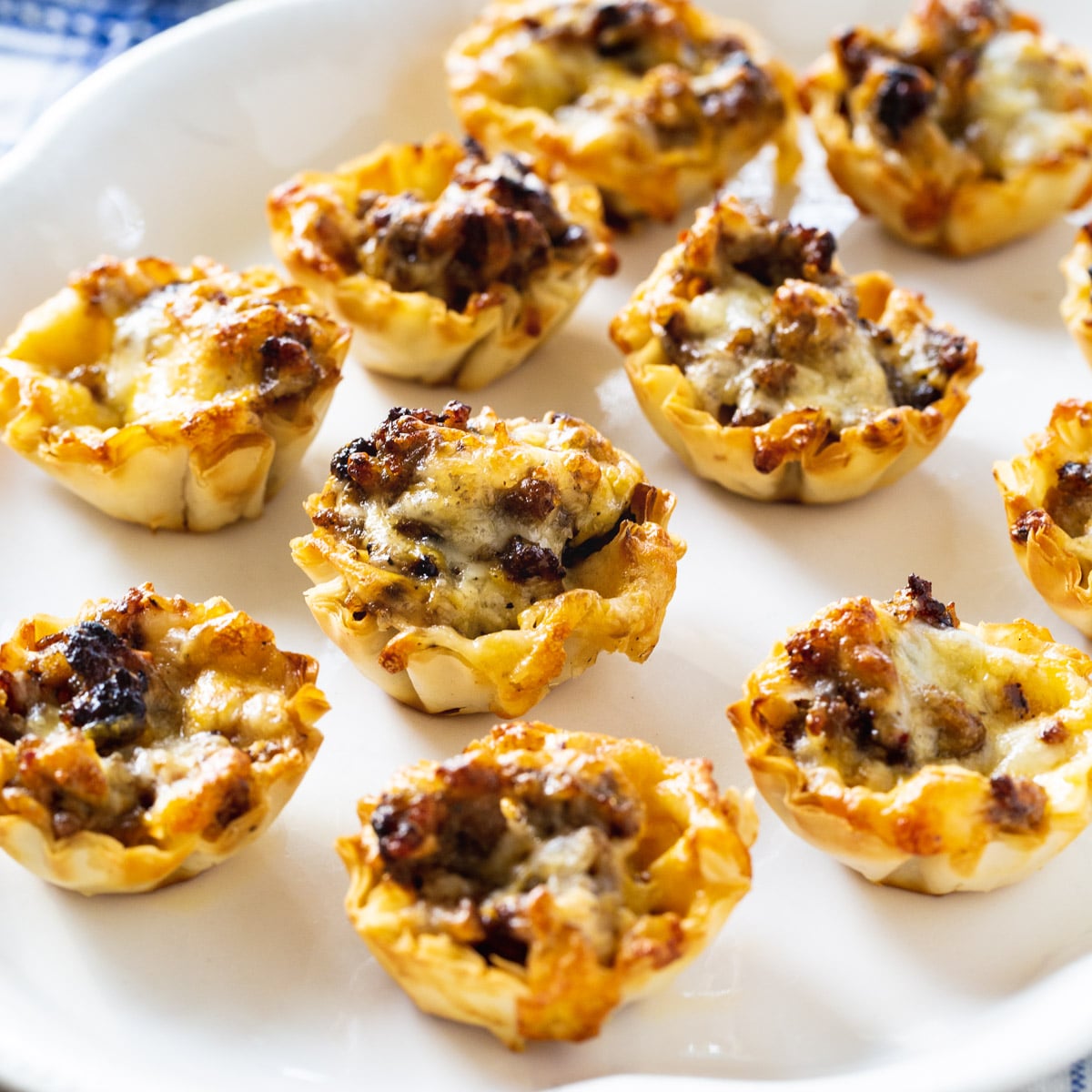 Only 4 ingredients and 12 minutes in the oven are needed to make these easy Sausage Ranch Phyllo Cups.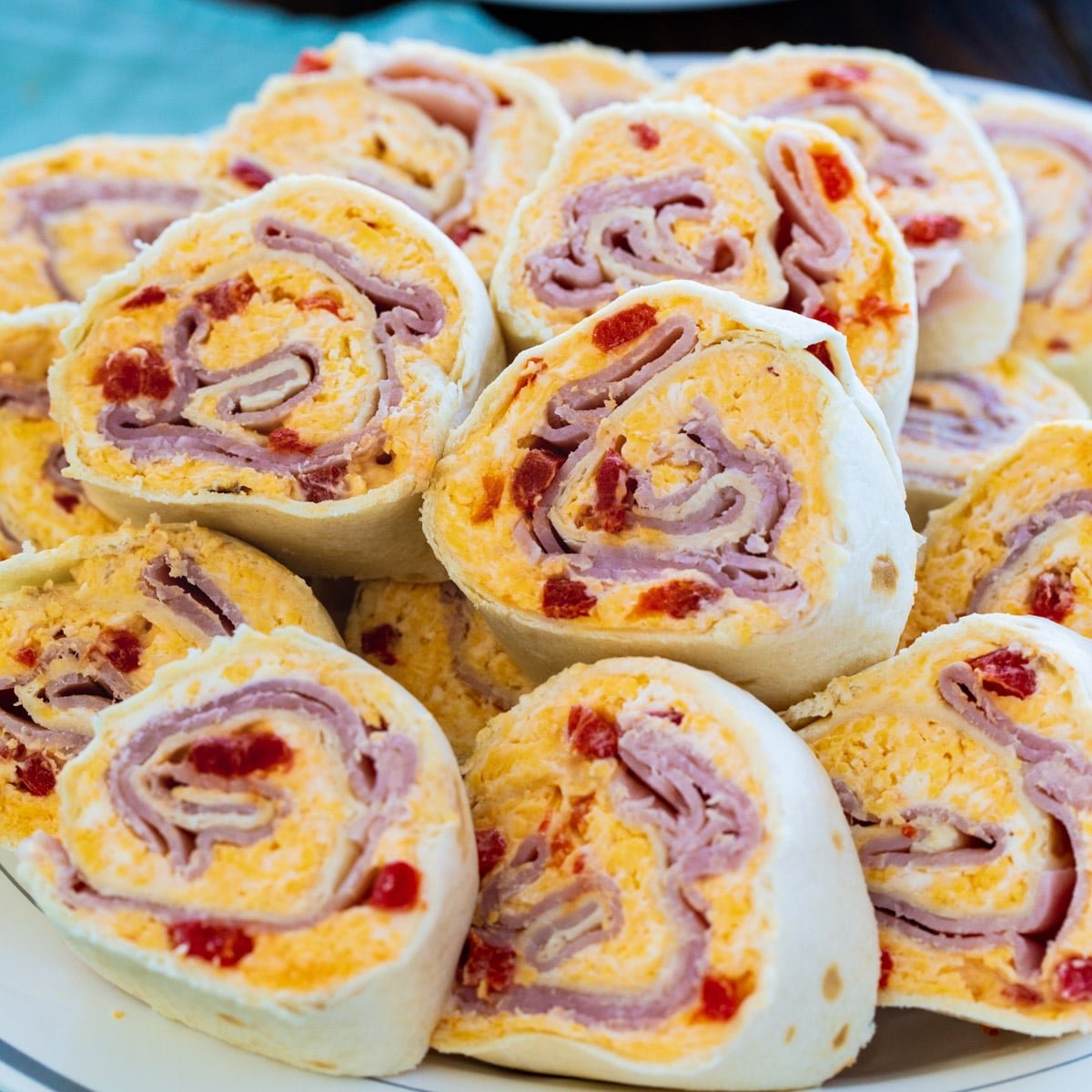 Ham and Pimento Cheese Pinwheels– sliced ham and creamy pimento cheese are rolled up in a flour tortilla and sliced into pinwheels.