Bacon Cheeseburger Meatloaf is full of crumbled bacon and cubed cheddar cheese and covered in a ketchup and mustard glaze.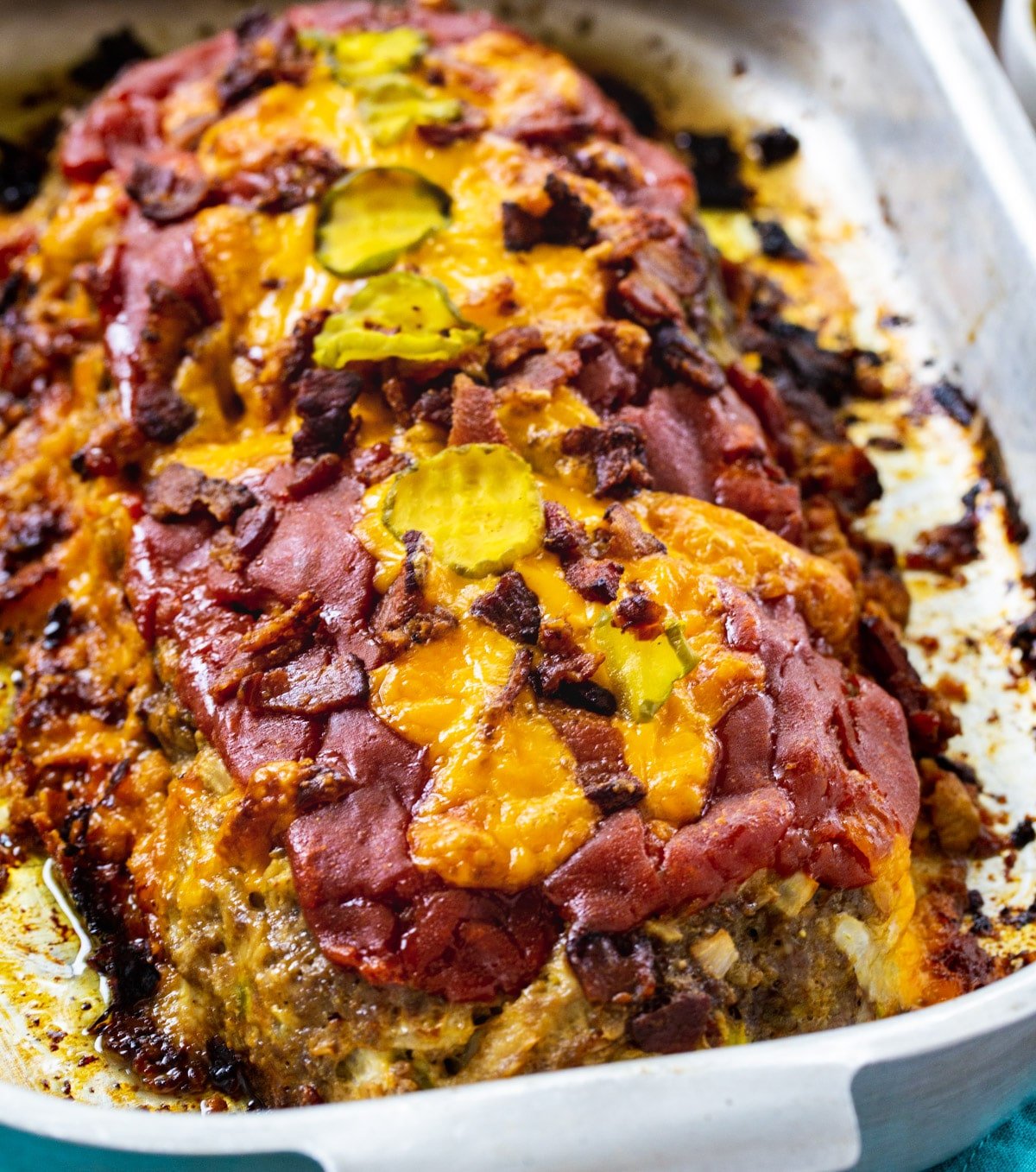 It's the ultimate meatloaf for cheeseburger lovers and even has chopped dill pickles for more flavor.
I love a good meatloaf. It is one of the ultimate comfort foods. The leftovers are even better. Especially when made into a meatloaf sandwich. Scroll down for more meatloaf recipes.
In addition to bacon and cheddar cheese mixed into the meatloaf, this meatloaf also has crumbled bacon and melted cheddar cheese on top so that you are sure to get bacon and cheese flavor in every bite.
What To Serve With Bacon Cheeseburger Meatloaf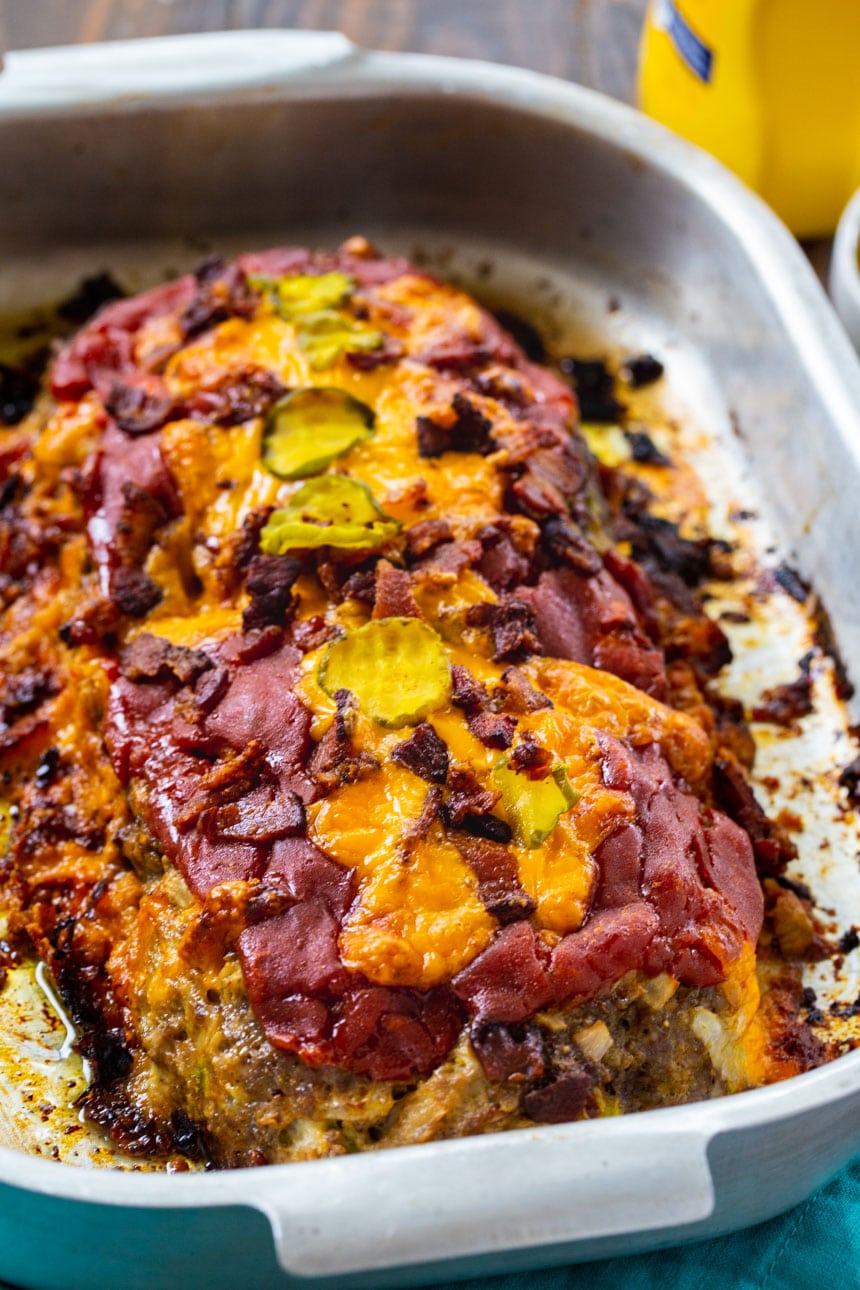 Make Ahead and Storage
Can be assembled a day in advance and baked just before serving. Leftovers will keep refrigerated for 4 to 5 days. Reheat in microwave.
Bacon Cheeseburger Meatloaf Recipe Tips
The dill pickles are chopped finely and add a nice flavor, but they can be left out if you don't like pickles.
The mayonnasie helps keep the meatloaf moist but does not add a discernible flavor.
If you want this meatloaf spicy, double the amount of crushed red pepper flakes.
For a tender and not tough meatloaf, don't overmix the ingredients. Just gently combine them and then shape them into a loaf.
Ground chuck makes really tender and juicy meatloaf because it has a higher fat content than other ground beef. There will be a fair amount of grease at the bottom of the pan after you bake it but you can easily dab it up with paper towels.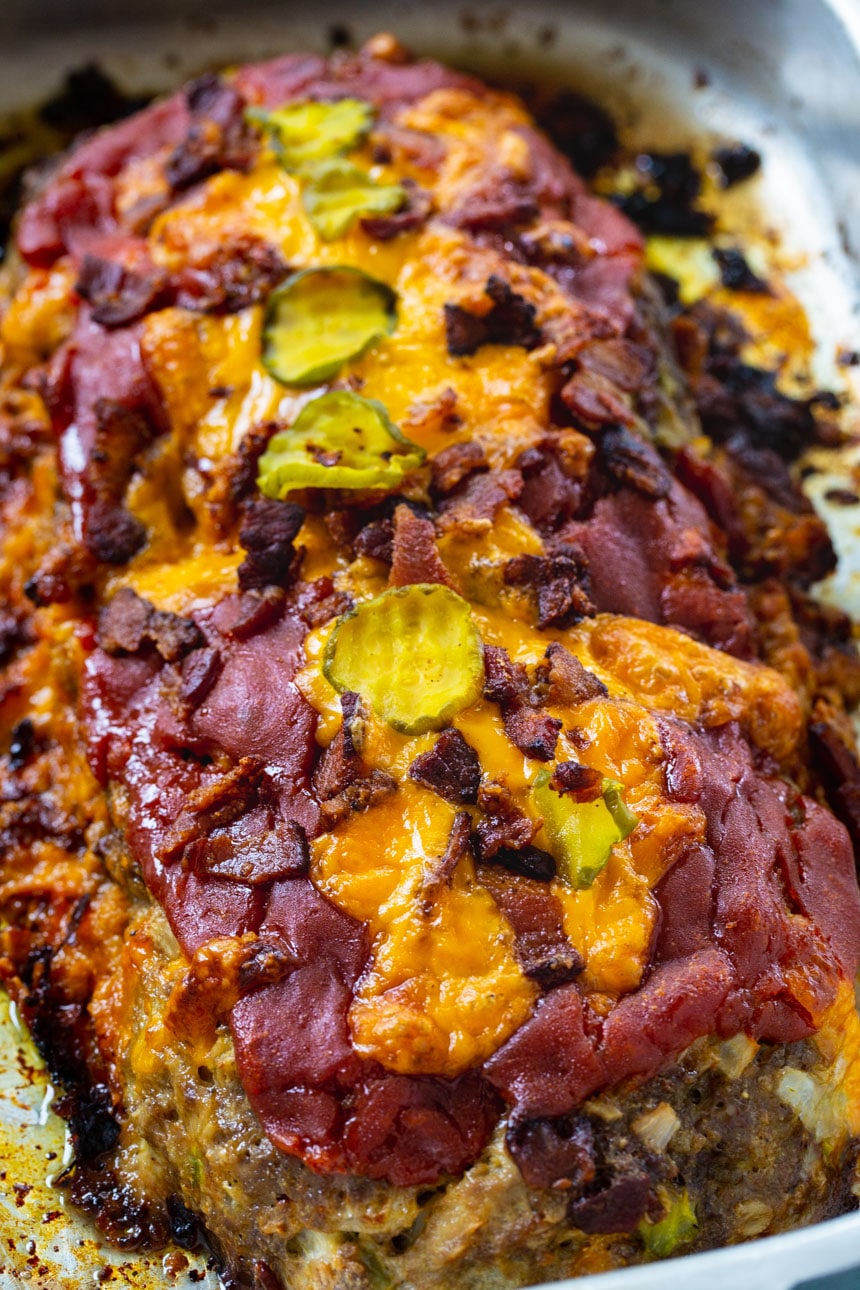 More Fabulous Meatloaf Recipes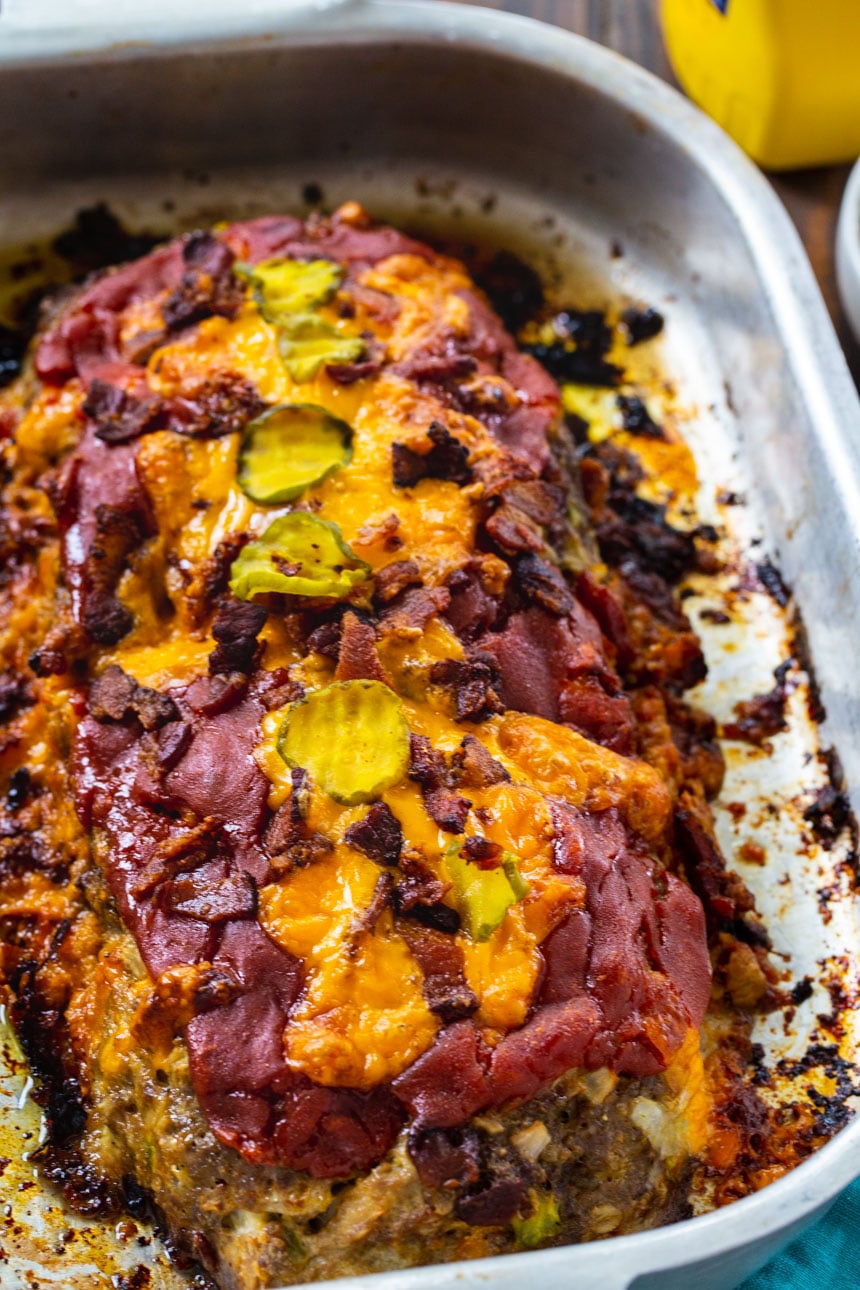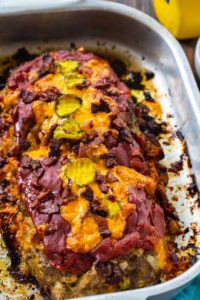 Bacon Cheeseburger Meatloaf
Bacon Cheeseburger Meatloaf is full of crumbled bacon and cubed cheddar cheese and covered in a ketchup and mustard glaze.
Ingredients
1 1/2

pounds

ground chuck

8

pieces

bacon,

cooked and crumbled

8

ounces

sharp cheddar,

cut into cubes

2

large

eggs,

lightly beaten

1/4

cup

mayonnaise

1

tablespoon

Worcestershire sauce

1/2

cup

quick-cooking oats

1/2

cup

finely chopped onion

1/4

cup

finley chopped dill pickles,

finely chopped

1/2

teaspoon

garlic powder

1/4

teaspoon

salt

1/2

teaspoon

black pepper

1/4

teaspoon

crushed red pepper flakes
Glaze
1/2

cup

ketchup

1/4

cup

yellow mustard

2

tablespoons

light brown sugar
Instructions
Preheat oven to 375 degrees and line a 9×13-inch pan with aluminum foil. Spray with nonstick cooking spray.

Set aside 1/4 of the bacon and cheddar cheese and combine the rest of the meatlaof ingredients in a large bowl. Mix together well.

Transfer mixture to prepared baking pan and shape into a meatloaf shape.

Stir together glaze ingredients in a small bowl and spread on top of meatloaf.

Bake for 45 minutes. Sprinkle the set aside cheese and bacon on top of the meatloaf and arrange a few pickle slices on top if desired.

Bake another 15 minutes. Let cool 10 minutes before slicing.
Want to Save This Recipe?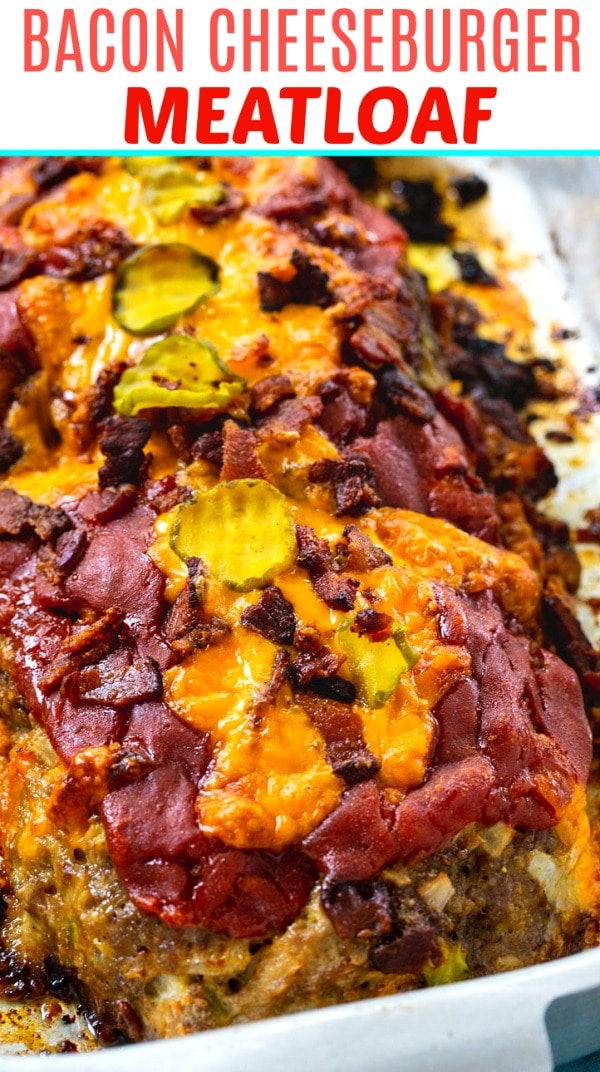 Disclosure: This post conatins affiliate links.