Homemade Banana Pudding, with layers of nilla wafer cookies, banana slices, and custard, is a classic southern dessert that kids and adults alike devour.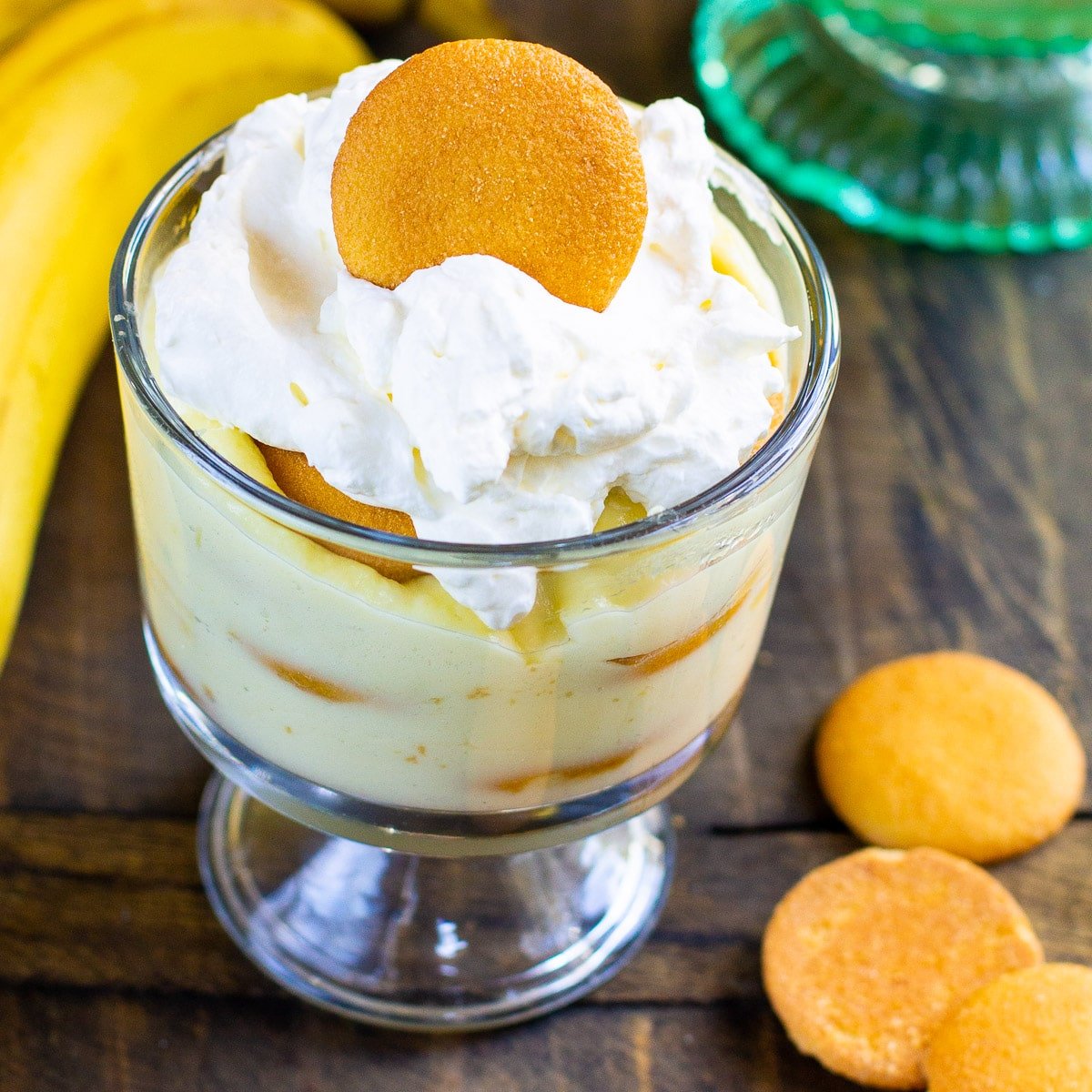 Banana Pudding, or Nanner Puddin as it is affectionately called, is one of the easiest desserts to make so long as you can make a homemade custard. If you can't , just use a box of instant vanilla pudding. It won't have that homemade taste, but it will still be good.
A few weeks ago when I published Banana Pudding Pancakes, I realized Spicy Southern Kitchen was lacking a straight up Banana Pudding Recipe. I've posted Banana Pudding Cupcakes and Banana Pudding Bars, but no basic Banana Pudding recipe. Well, problem fixed. This recipe will satisfy all your banana pudding cravings.
The best part of Banana Pudding is the Nilla Wafers. The way they get soft from the pudding is just so yummy. As a child, I'd just pick out the wafers and eat the whipped cream, completely eating around the bananas. But now I yum up every delicious bite and I love how the banana flavor permeates throughout the whole dessert. Even if you were to pick out all the banana slices before eating, it still tastes of bananas.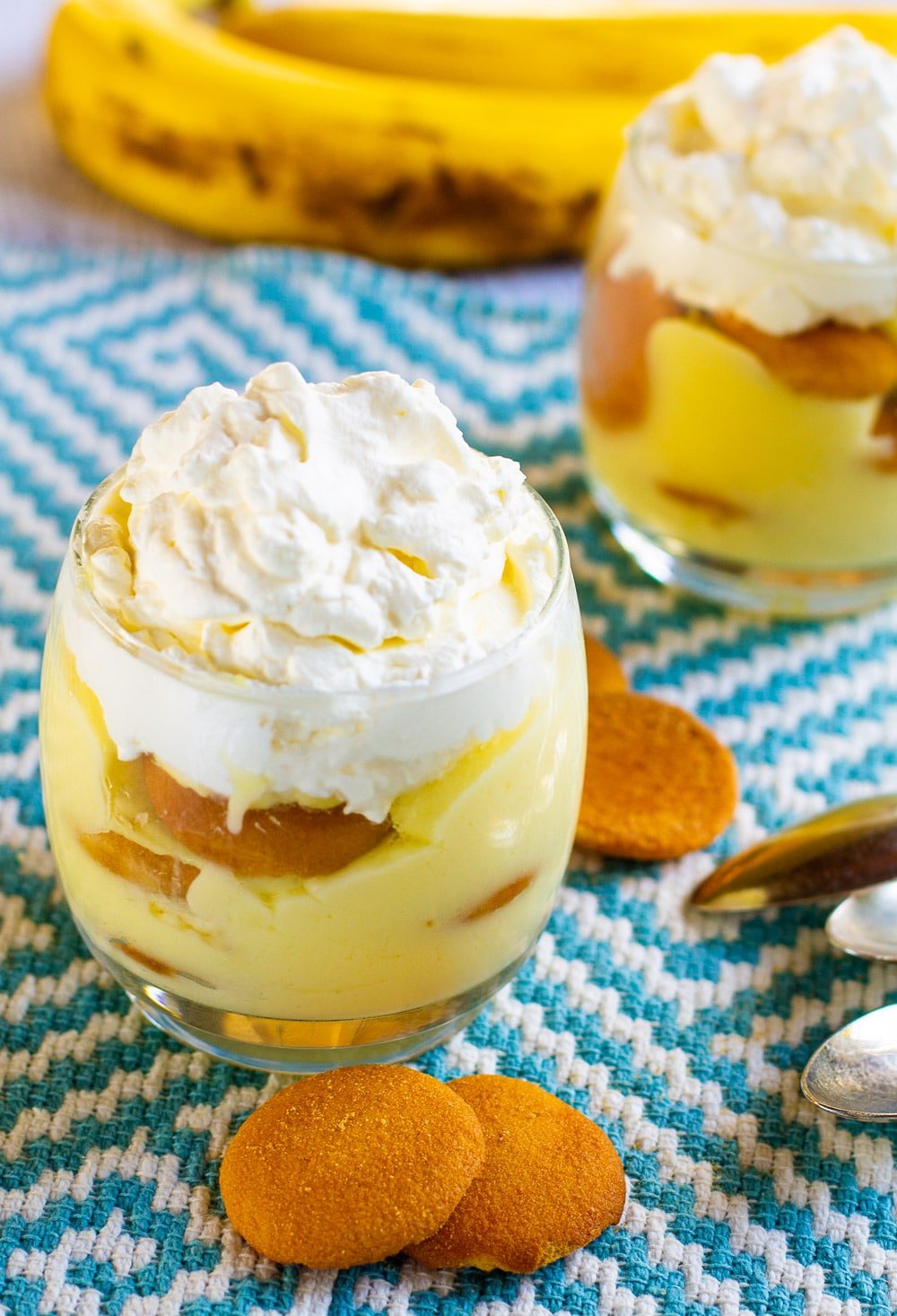 Recipe Tips:
Because the flavor of banana tends to be really strong in banana pudding, especially if made a day in advance, you don't want to use really ripe bananas. The flavor will be too strong and the banana slices will develop an unappetizing brown color. I like to use bananas that are nice and yellow, but haven't started to get brown speckles.
Since it is prepared ahead of time, Banana Pudding is a wonderful dessert to serve for picnics, barbecues, and potlucks. I love to serve it during the warmer months as a refreshing treat straight from the refrigerator.
Note: You can use a tub of whipped topping to simplify things, but homemade whipped cream just tastes so much better.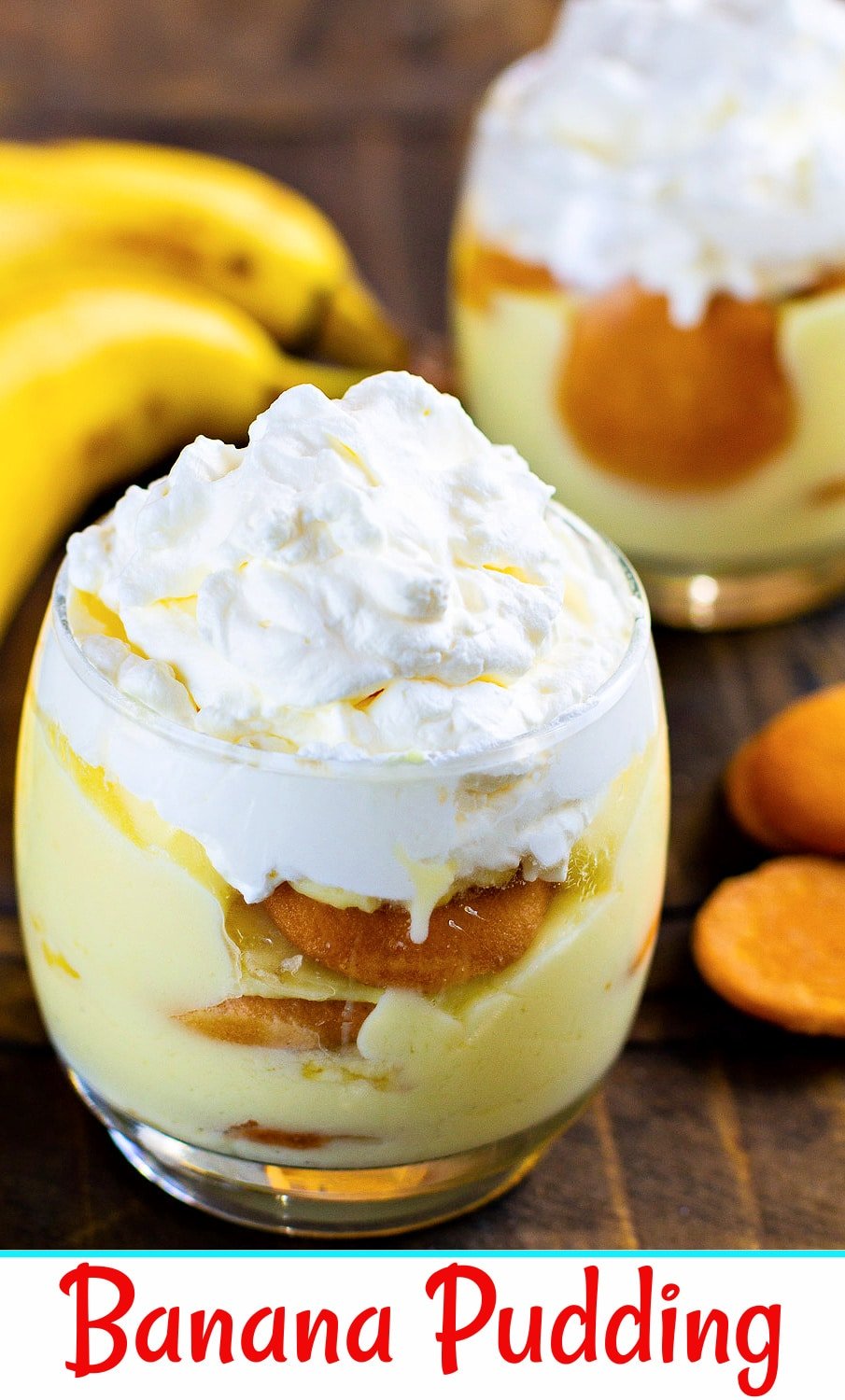 Try These Other Banana Pudding Recipes:
Watch the short video below to see how easy this recipe is to make: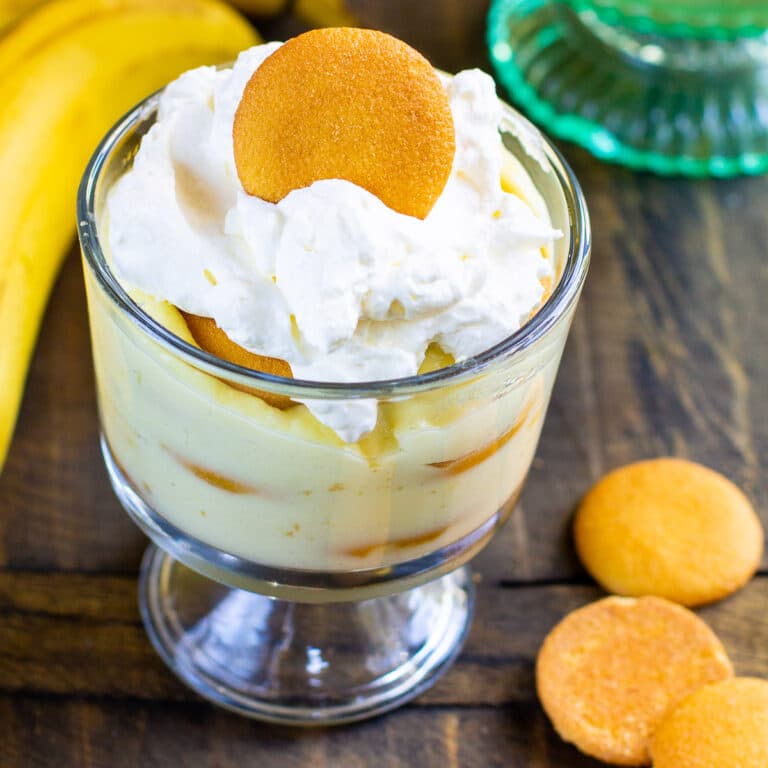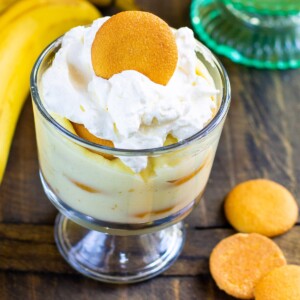 Banana Pudding
A classic southern dessert made of layers of vanilla wafers, banana slices, and custard and topped with whipped cream.
Ingredients
2

cups

half-and-half

1

cup

whole milk

3/4

cup

sugar,

divided

1/4

teaspoon

salt

4

egg yolks

3

tablespoons

cornstarch

2

tablespoons

butter,

cut into 4 pieces

1

teaspoon

vanilla extract

1

box Nilla Wafers,

you will use almost the whole box

3

medium bananas,

do this last minute so they won't turn brown, cut into slices

1

cup

heavy cream,

whipped to soft peaks with 1 tablespoon granulated sugar
Instructions
Make the pudding. Place half-and-half, milk, 1/2 cup sugar, and salt in a medium saucepan with a heavy bottom.. Bring to a simmer over medium heat, stirring occasionally to help dissolve the sugar.

Place egg yolks in a medium bowl and add remaining 1/4 cup sugar. Whisk together well. Whisk in cornstarch until combined well, about 30 seconds.

When half-and -half mixture comes to a simmer, use a measuring cup to scoop out about 1 cup of the mixture. (Go ahead and turn the heat down some so it will not go beyond a slow simmer. Very gradually add it to egg mixture while whisking constantly to temper the eggs.

Pour egg mixture into saucepan. Stir over medium heat for 2 to 3 minutes, until mixture is thickened. Remove from heat and stir in butter pieces and vanilla extract. If any of the egg curdles, pour the pudding through a fine-mesh strainer, pressing through with the back of a spoon.

To assemble, cover the bottom of a 2-quart casserole dish with a thin layer of pudding mixture.

Top with a layer of Nilla Wafers and then a layer of banana slices. Repeat layers, until all pudding is used.

Spread whipped cream on top. Refrigerate for at least 4 hours before serving.
Notes
Don't use overripe bananas. They will be too stong in flavor and have a tendency to turn brown. The skin on the bananas should be yellow with no black spots.
Cool Whip can be used instead of homemade whipped cream.
Want to Save This Recipe?
Originally published April 4, 2014
Disclosure: This post may contain affiliate links.