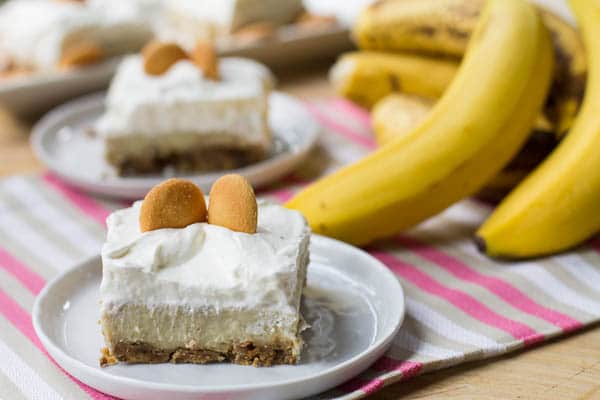 Banana Pudding is by far one of the most beloved desserts in the south. A creamy concoction of vanilla pudding, studded with slices of banana and vanilla wafers, and topped with whipped cream. It's a bowl full of heaven!
A few weeks ago I made some delicious Banana Pudding Cupcakes and I enjoyed them so that when I saw Banana Pudding Bars in a recent Taste of the South Magazine, I knew I had to make them.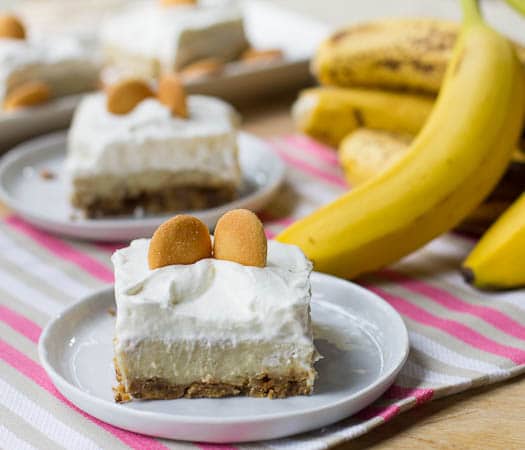 These bars start with a Graham Cracker/Gingersnap crust. Gingersnaps are not something you typically see associated with banana pudding, but they give the crust a nice zip. Next comes the banana pudding layer which is flavored with banana puree instead of sliced bananas. To make the puree, I just mashed the bananas really well.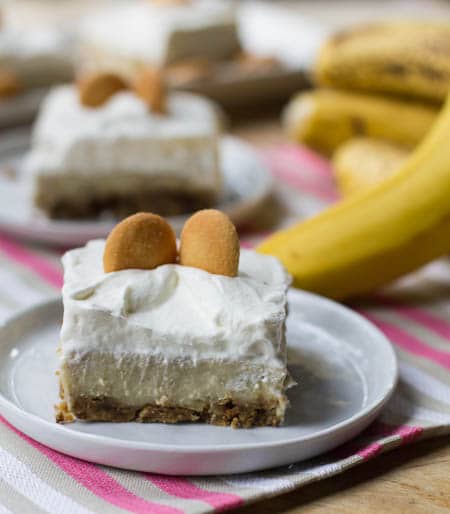 Using banana puree produces a nice, evenly flavored filling that is stabilized and thickened by gelatin. I added some vanilla wafers to this filling layer because otherwise the only vanilla wafers these bars would have had would have been the garnish on top. And in my opinion, the vanilla wafers are the best part of banana pudding. The bars are finished off with a thick layer of fresh whipped cream.
Banana Pudding Bars, although a little involved to make, are absolutely delicious, and this recipe should be in the kitchen of any banana pudding lover.
Love southern recipes? Follow Spicy Southern Kitchen on Pinterest and Instagram.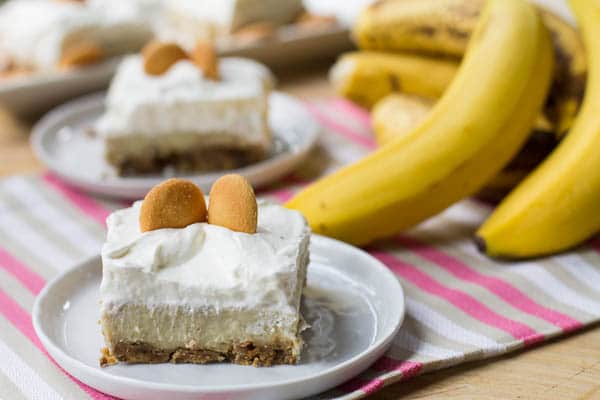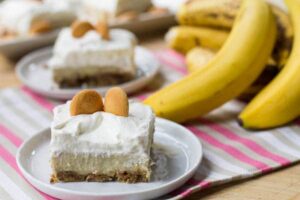 Banana Pudding Bars
Ingredients
2

cups

Graham Cracker crumbs

1 ½

cups

gingersnap crumbs

½

cup

butter,

melted

3

cups

whole milk,

divided

1 ½

cups

fresh banana puree,

about 2 to 3 medium bananas

1

cup

sugar,

divided

2

teaspoons

vanilla extract

3

teaspoons

unflavored gelatin

8

egg yolks

½

cup

all-purpose flour

1 ¼

cups

mini vanilla wafers

1 ½

cups

heavy whipping cream

¼

cup

confectioners' sugar
Instructions
Preheat oven to 350 degrees.

Combine graham cracker crumbs, gingersnap crumbs, and butter in a medium bowl. Press into the bottom of a 9×13-inch baking pan.

Place in oven and bake for about 10 minutes, until golden brown. Place on a wire rack to cool.

In a medium saucepan, combine 2 ¾ cups milk, banana puree, ¾ cup sugar, and vanilla. Cook over medium heat, whisking frequently, until mixture boils. Once it boils, remove pan from heat and set aside.

Combine ¼ cup milk and gelatin in a small bowl and let sit for 5 minutes to soften the gelatin.

While gelatin is softening, whisk together egg yolks, remaining ¼cup sugar, and flour until smooth. Set aside.

Add gelatin to milk/banana mixture, whisking well to combine. Ladle about 1 cup hot milk mixture into yolk mixture, whisking constantly to combine. (I'm always paranoid about curdling the eggs, so I very gradually whisked in about 1 ½ cups of the hot mixture. The idea is to gradually raise the temperature of the eggs.) Pour egg mixture back into milk mixture, whisking continuously. Cook mixture over medium-high heat, stirring constantly, until mixture begins to thicken. Boil gently for 2 minutes.

Remove from heat and strain through a wire-mesh sieve. (I used a fine-mesh sieve and this part was quite a chore. Had to mush it through with the back of a spoon and the process was tedious.)

Spread half of mixture onto crust, scatter with vanilla wafers and then cover with remaining mixture. Let cool to room temperature and then refrigerate for at least 6 hours.

Combine cream and confectioners' sugar in a medium bowl and beat at medium speed with an electric mixer until medium peaks form. Spread on top of cooled filling, Cut into squares to serve and garnish with mini vanilla wafers. Store in refrigerator for up to 5 days.
Want to Save This Recipe?
Adapted from Taste of the South
 Magazine
More Southern Desserts
More Banana Pudding Recipes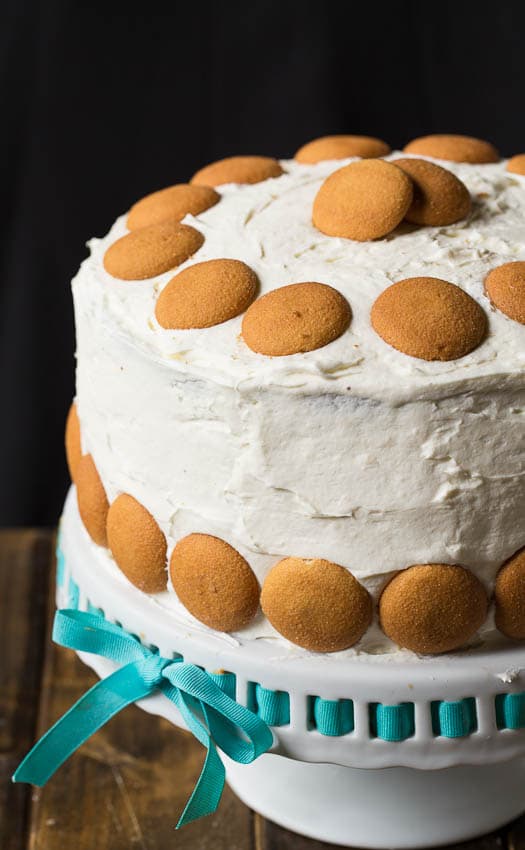 Banana Pudding Cake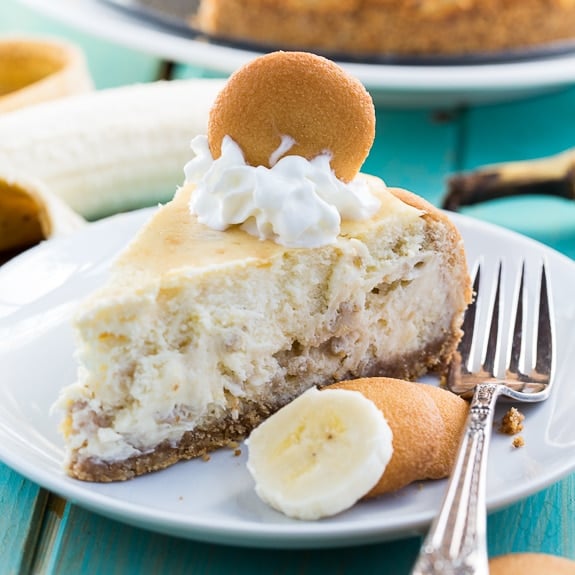 Banana Pudding Cheesecake