Potato Rolls made with leftover mashed potatoes cook up fluffy and golden and have a little sweetness to them. Dab on some butter and get ready for homemade bread heaven!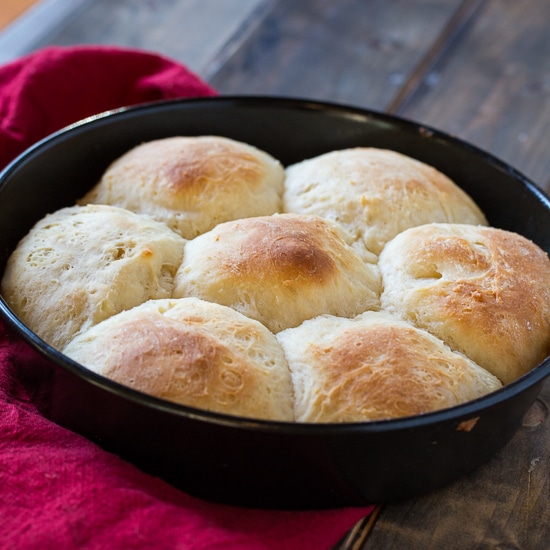 There's almost nothing better than homemade bread or rolls is there? Nothing store bought can even come close to that warm, fresh from the oven taste.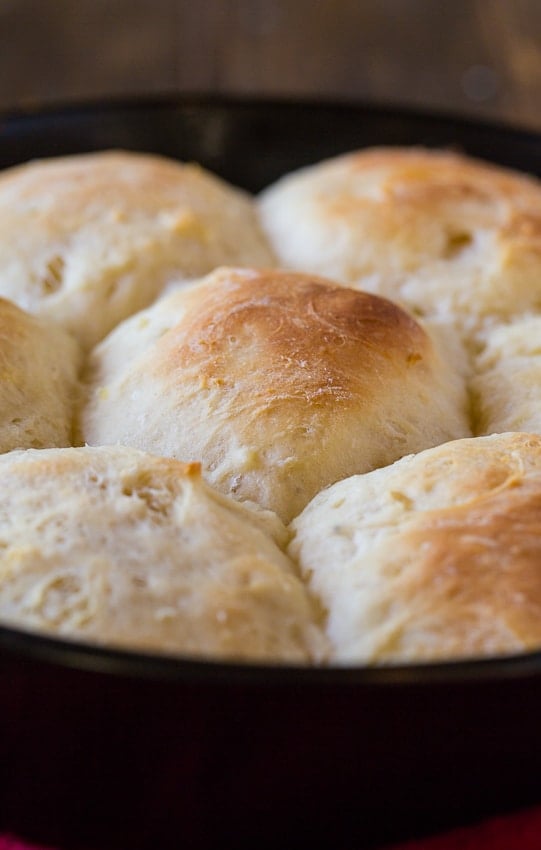 Making rolls can be a little bit of a pain, but this recipe is well worth it because not only can you use up your leftover mashed potatoes (why does there seem to always just be 1 scant serving left?) but this dough will keep in the refrigerator all week long. There's enough dough for at least 3 batches, so put in a little time Sunday evening making the dough and you can have fresh from the oven rolls 3 nights that week.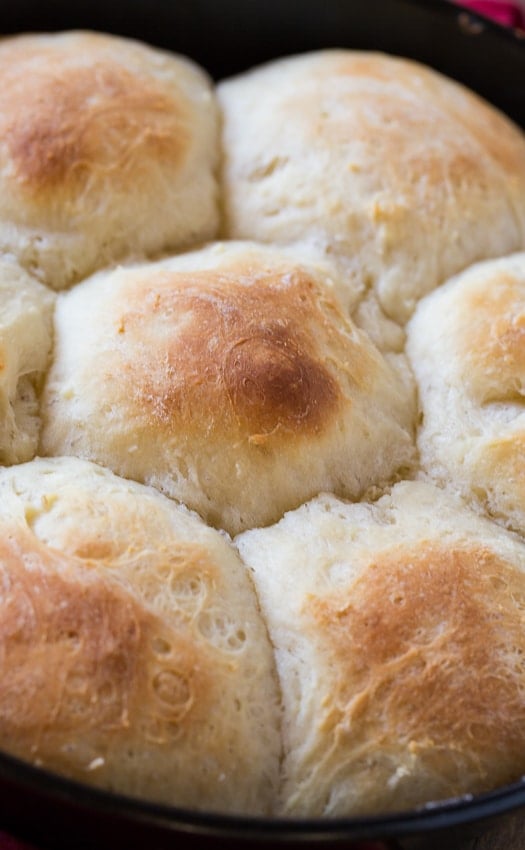 That will put a smile on everyone's face. 🙂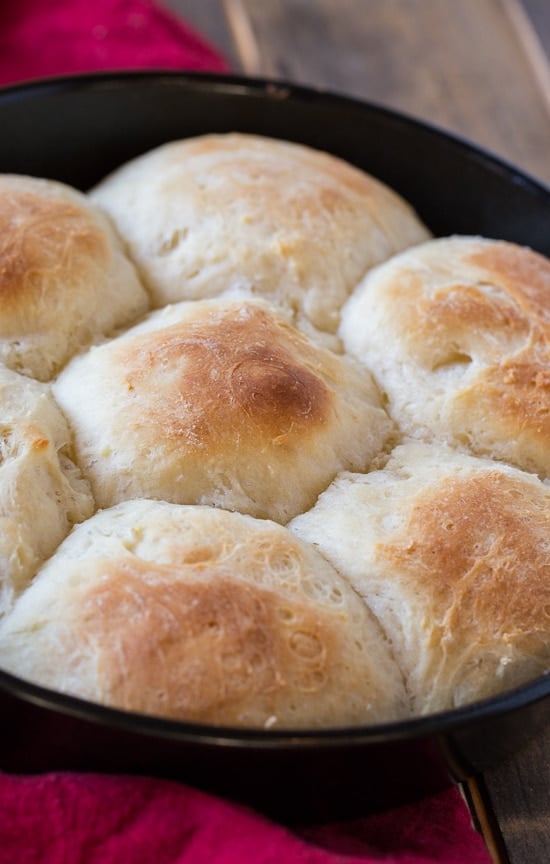 Even better, this dough does not require any kneading and you don't even need to use a mixer. I mix everything the old-fashioned way, with a big wooden spoon, in a large mixing bowl.
The potatoes, plus the yeast, baking soda, and baking powder make the rolls light as a feather!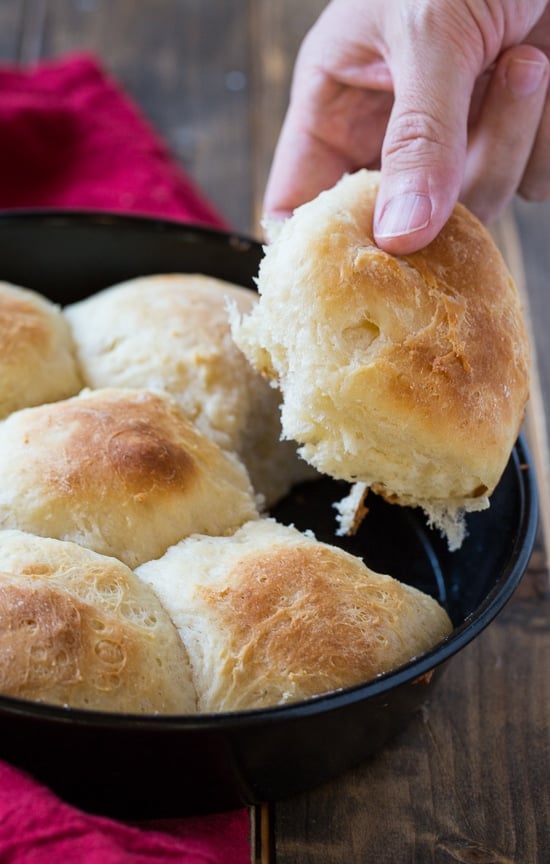 Never miss a recipe. CLICK HERE to Subscribe.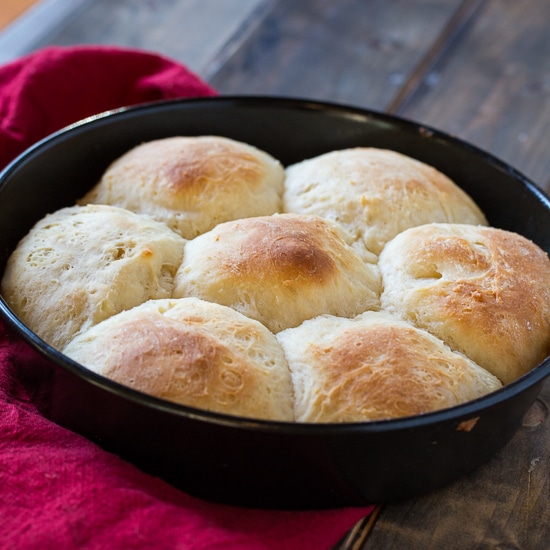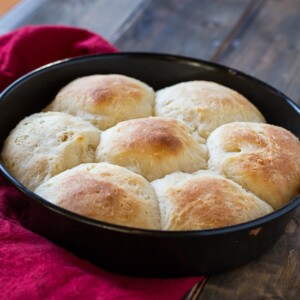 Potato Rolls
Potato Rolls made with leftover mashed potatoes cook up fluffy and golden and have a little sweetness to them.
Ingredients
1/2

cup

shortening

2

cups

warm milk

1/2

cup

sugar

1/2

cup

mashed potatoes

3

(1/4-ounce)

packets active dry yeast

1/4

cup

warm water,

105 to 115 degrees

2

eggs,

slightly beaten

1/2

teaspoon

baking soda

2

teaspoons

baking powder

2

teaspoons

salt

6

cups

all-purpose flour
Instructions
In a large bowl, stir together the shortening, warm milk, sugar, and mashed potatoes.

In a small bowl, dissolve the yeast in the warm water. Add to ingredients in the bowl.

Sift together the flour, baking soda, baking powder, and salt onto a piece of wax paper or parchment paper.

Stir the eggs into the mashed potato/yeast mixture. As you stir them in, gradually start adding the flour mixture.

Once everything is mixed together well, cover the bowl with plastic wrap. Either let dough rise at room temperature for 1 to 2 hours (if you want to bake that day) or let dough rise overnight in refrigerator. Since this dough makes enough for about 3 dozen rolls, I typically section out 1/3 of the dough to rise at room temperature and put the rest in the refrigerator. (It will keep a good 3-5 days.)

Once dough has doubled in bulk, shape it into balls a little bigger than a golf ball and place in a greased cake pan. Let rise until doubled in bulk, about 30 minutes to 1 hour.

Bake in a 375 degree oven until golden brown, about 15 to 18 minutes.
Want to Save This Recipe?
 More Rolls Recipes