These golden orange Sweet Potato Rolls are tender and soft with a little sweetness and a hint of cinnamon. They're the perfect addition to the Thanksgiving table or any fall supper. Slice them open and stuff them with ham or pulled pork for a delicious lunch.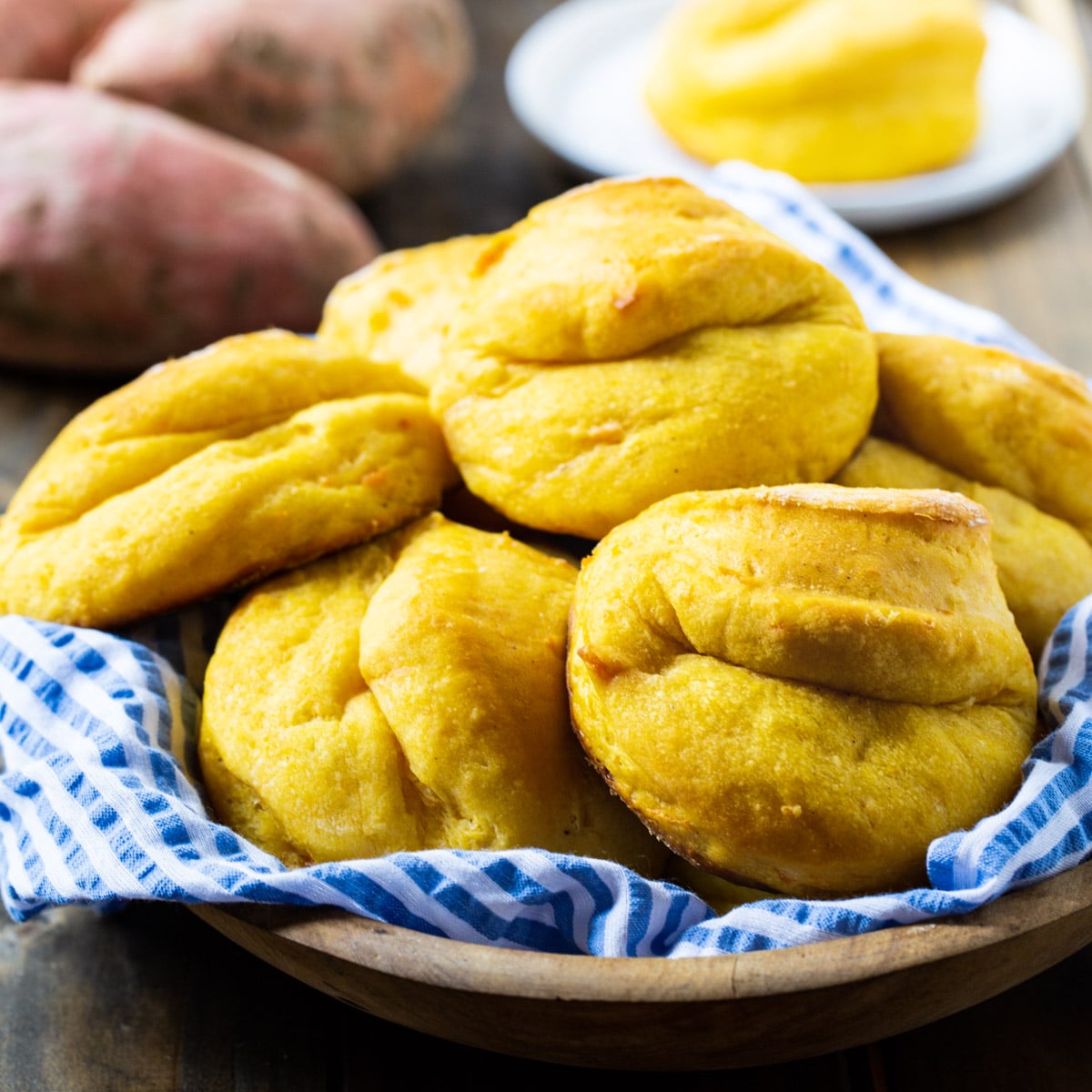 Most people seem to be partial to baking with pumpkin this time of year and I love pumpkin just as much as the next person. But sweet potatoes are my real passion. I love that they are so easy to work with and that they are easily available.
Making mashed sweet potato to use in baked goods is as simple as baking the potatoes until they're really soft, discarding the skin, and mashing the pulp with a fork or putting it in a food processor. Use it to make cupcakes, biscuits, or sweet potato bars.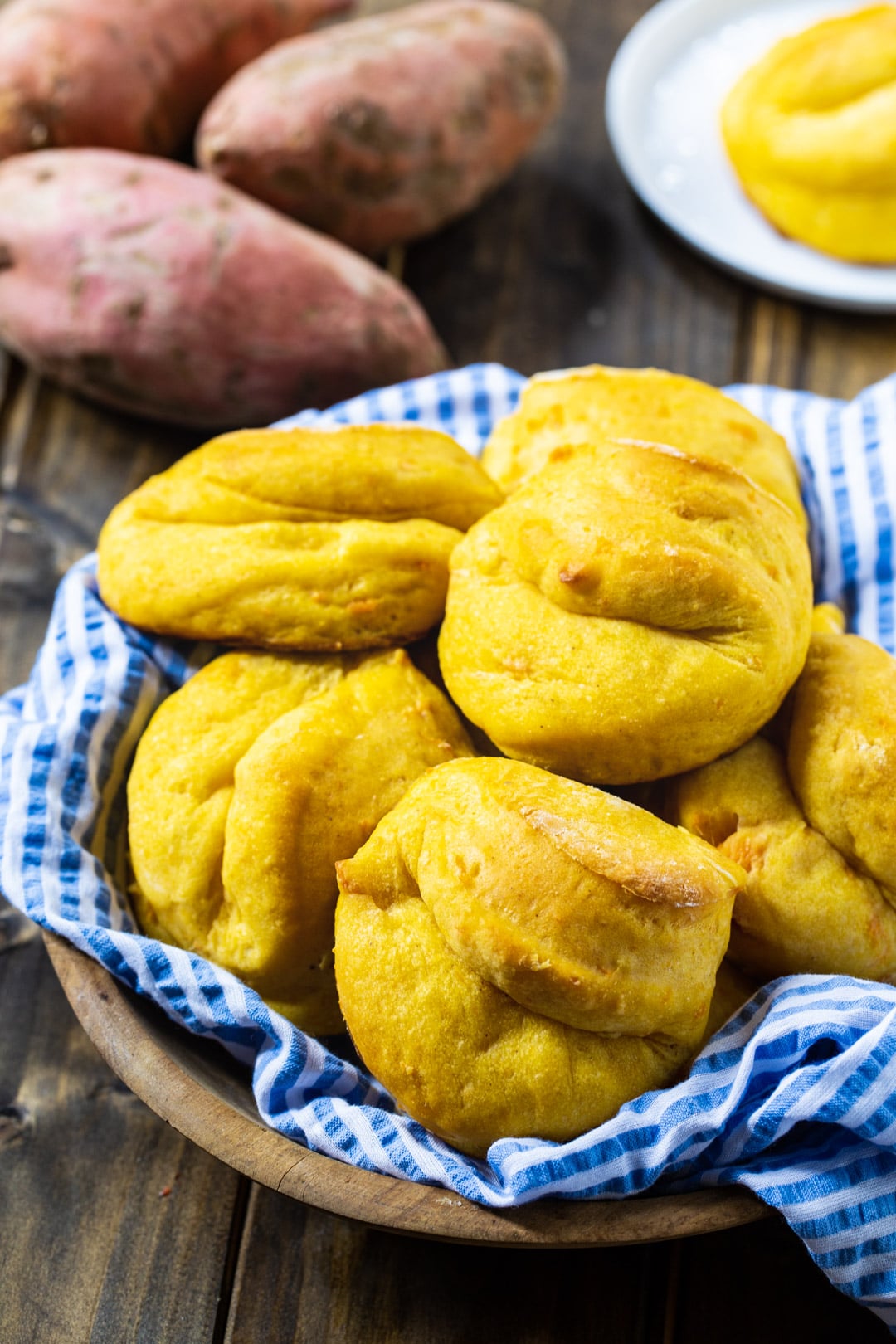 A Little Sweetness Plus Fall Spices
This is a recipe from Sara Foster's Southern Kitchen
that I've been wanting to try for a long time. I added just a touch of cinnamon and nutmeg to the dough to give it a little taste of fall. Between the sweet potatoes and the addition of a good amount of sugar, these are fairly sweet yeasted rolls. But not so sweet that they don't belong at the supper table.
This recipe makes a huge amount of dough, enough to make 4 dozen rolls! I made the full amount but unless you have a large mixing bowl, I recommend cutting the recipe in half. I managed to make it in my standard size mixing bowl, but it was a challenge to get everything mixed without overflowing the bowl and I had to proceed very slowly. I very nearly had a disastrous mess on my hands.
Dough Can Be Kept In Refrigerator For Later Use
If you do make the full amount, you do not have to use all the dough at once. The notes in the cookbook say you can keep the dough refrigerated for up to a week. I can not verify this but I did keep the dough for 2 days and it was fine. I made rolls out of half the dough after letting it rise in the refrigerator overnight and the next day I turned the other half into cinnamon rolls. Will be sharing that recipe soon.
Besides the fact that you are working with a lot of dough, this recipe is really quite easy. Your electric mixer with a dough hook attachment does all of the kneading for you.
Recipe Tip
The dough will be very sticky when you first make it, but this is not a problem because you only need to transfer it from the mixing bowl to another bowl for it to rise in. Once it has risen, it is much less sticky.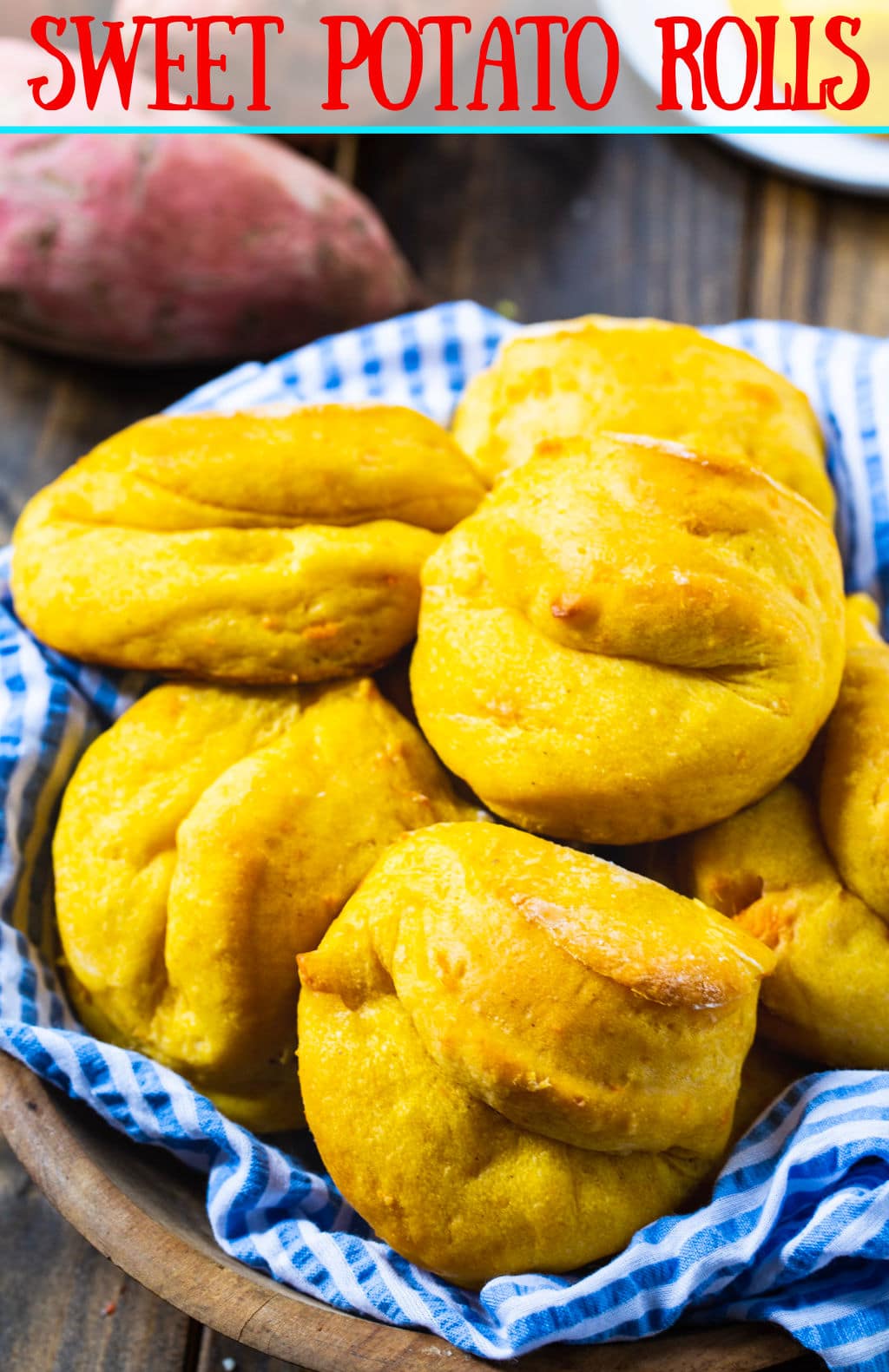 More Delicious Roll Recipes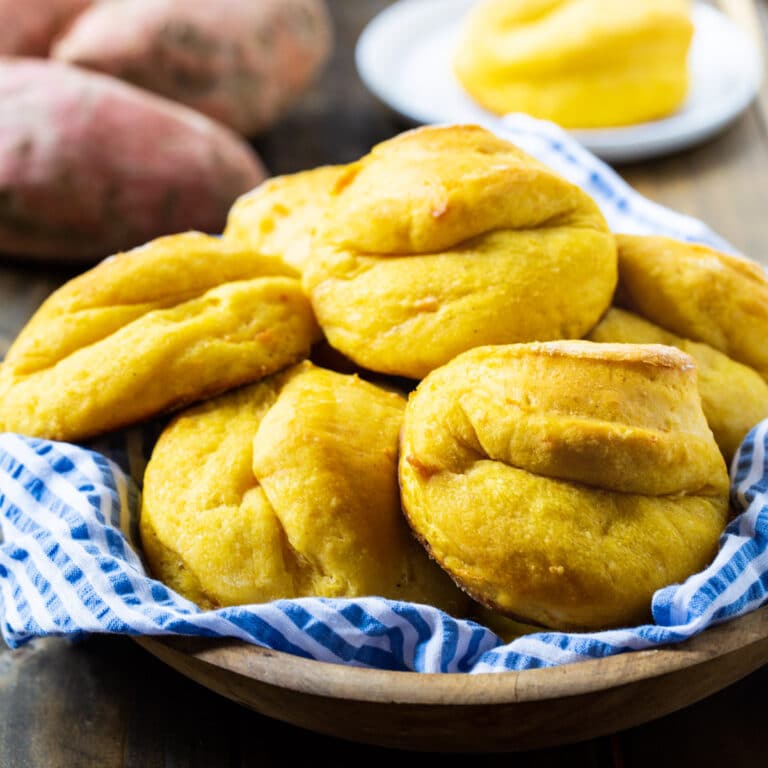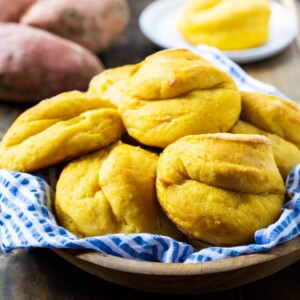 Sweet Potato Rolls
This golden orange yeasted sweet potato rolls have some sweetness and a hint of cinnamon and nutmeg.
Ingredients
1

cup

whole milk

1 1/2

sticks unsalted butter

(12 tablespoons)

3/4

cup

plus 1 teaspoon granulated sugar

2

teaspoons

sea salt

1

tablespoon

plus 1 teaspoon active dry yeast

from two 1/4 ounce envelopes

1/2

cup

warm water,

105 to 115 degrees

2

cups

mashed sweet potato

(1 large or 2 small sweet potatoes baked, peeled , and mashed)

2

large eggs,

lightly beaten

1/4

teaspoon

cinnamon

1/8

teaspoon

nutmeg

6 1/2

to 7 cups all-purpose flour

3

tablespoons

butter,

melted
Instructions
Lightly grease a large bowl with vegetable oil. Set aside.

In a medium saucepan, heat the milk and butter over medium heat just until butter melts and milk is scalded, stirring occasionally.

Add the 3/4 cup sugar and the salt and stir until the sugar dissolves. Remove from heat and cool to lukewarm.

In a small bowl, combine yeast and remaining 1 teaspoon sugar. Stir in warm water and let sit for 5 minutes . Yeast should get frothy.

Note: If yeast doesn't get frothy, either the yeast is too old or the water was too hot and killed it. You will need to start over.

Add the yeast mixture to the milk/butter mixture, but make sure milk mixture has cooled to lukewarm first. Stir to combine.

Place sweet potato and eggs in a bowl of an electric mixer. Using a dough hook, beat until smooth and well-combined.

Add the milk-yeast mixture to potato mixture and beat to combine. Add cinnamon and nutmeg.

Slowly add about 6 1/2 cups of flour with the mixer on low speed. Stop occasionally to scrape down sides of bowl.

If dough is still extremely sticky, add the remaining 1/2 cup of flour 1 tablespoon at a time. This is a sticky dough so do not add too much flour. It will be much less sticky after rising.

Beat dough for 3 to 4 minutes.

Flour your hands well and use them to transfer the dough into the greased bowl that was set aside. Turn the dough to coat all sides with oil. Cover loosely with a cloth and let rise in a warm place for 2 hours or the refrigerator overnight. I loosely cover mine with plastic wrap and spray the plastic with cooking spray so that it does not stick to the dough as it rises. Dough should double in size.

Lightly grease two sheet pans.

If dough has been in the refrigerator, let it sit at room temperature for 20 minutes.

Preheat oven to 400 degrees

Punch the dough down and turn it out onto a lightly floured surface. Cut the dough in half. I reserve half of it to make cinnamon rolls. (Just stick it back in the refrigerator until ready to use.)

Roll the dough to 1/2-inch thickness. Using a 2 to 2 1/2-inch biscuit cutter, dip it in flour and then cut as many circles as you can. Do not twist the biscuit cutter as you cut.

Reroll excess dough to cut more.

Arrange roll on baking sheets. Brush tops with melted butter and fold the rolls in half, pressing gently so they stick.

Cover loosely with a clean cloth and let rise until doubled in bulk, about 30 to 40 minutes.

Uncover and bake for 12 to 14 minutes. They should be golden brown.
Notes
This makes a very large batch and you will need a large mixing bowl. Otherwise cut the recipe in half.
The dough will keep in the refrigerator for up to a week. It can also be used to make cinnamon rolls or Pigs in a Blanket.
Want to Save This Recipe?
Sharing with the Country Cook's Weekend Potluck.
Disclosure: This post contains an affiliate link.