Pocketbook Rolls have a tender crumb and a golden crust. With a hint of sweetness, this old-fashioned homemade roll recipe is perfect for a holiday meal.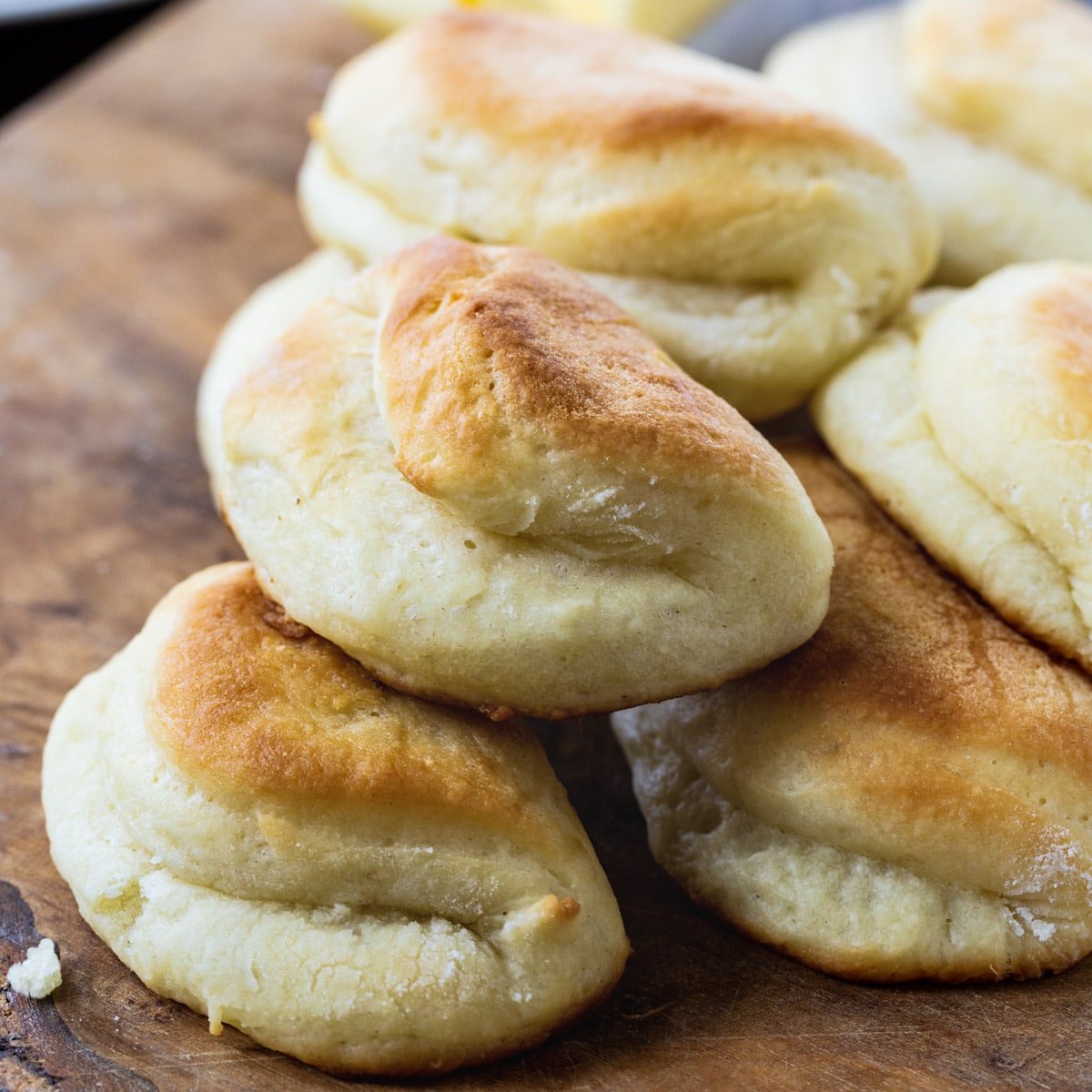 I love these Pocketbook Rolls! Everyone does. They will literally disappear right before your eyes.
My family growing up was a little different than most southern families in that we rarely had biscuits with meals. But whenever we had meals at my grandparents house, we had little rolls that these pocketbook rolls remind me of. They are so delicious and buttery and have a little hint of sweetness. With a light and feathery texture, you'll be able to eat a whole basket of them.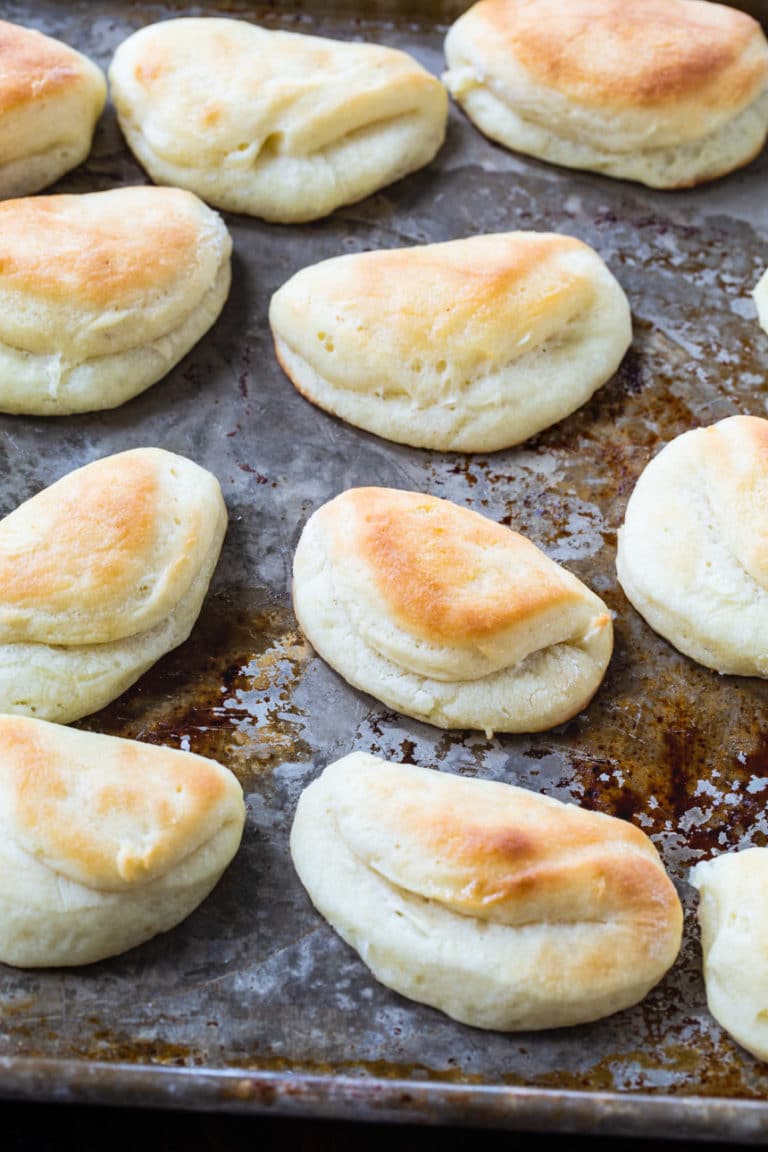 Make Ahead and Freeze
Also called icebox rolls, these little yeasted rolls are perfect for freezing and the dough can be made up to a week in advance and kept in the refrigerator. So convenient for the holidays when there is so much to get done.
Pocketbook Rolls are the southern version of Parker House Rolls and are made by rolling the dough out and cutting it with a biscuit cutter. You then fold each one in half into half-moon shapes.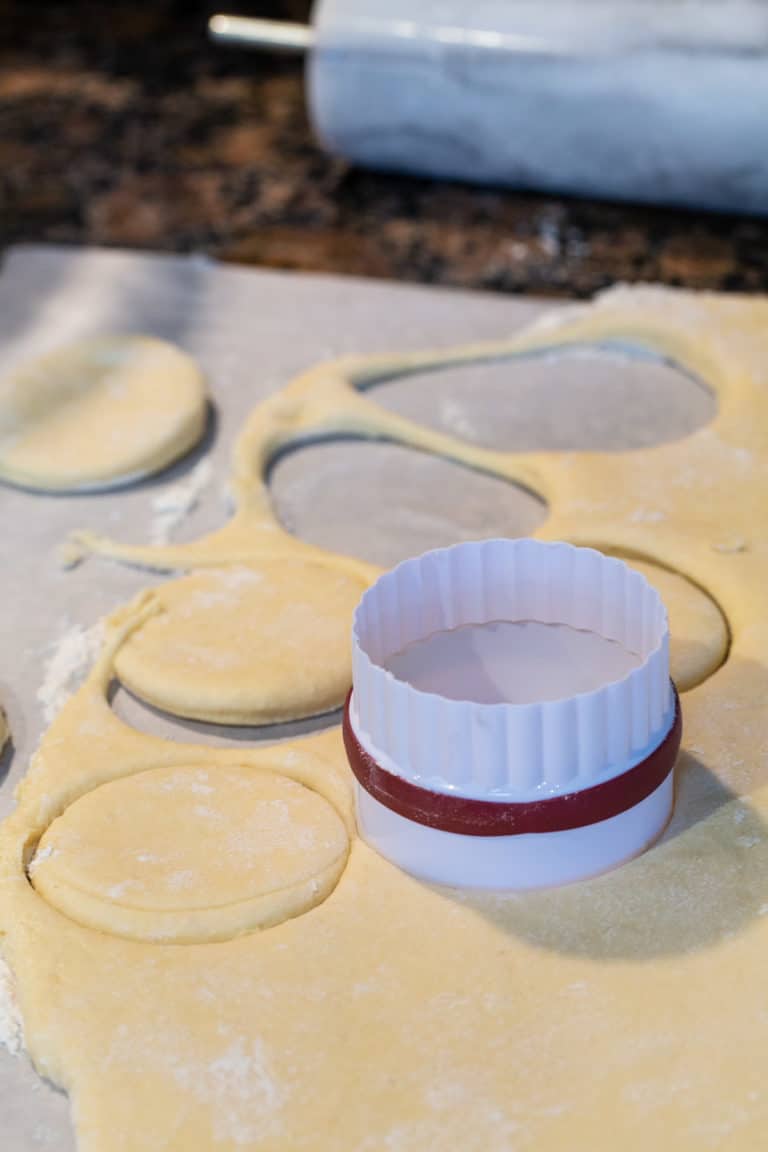 I just made this recipe for the first time in about 10 years. I don't bake a whole lot of bread/roll recipes. Yeast isn't always my friend 🙁 .
But this is a super easy recipe for those nonbakers out there. It's from one of my favorite southern cookbooks, My Mother's Southern Kitchen: Recipes and Reminiscences
by James Villas and his mother Martha Villas who has since passed away. It's an oldie, but a goldie. Martha was from my home town, Charlotte NC, and her cookbooks are full of traditional, homestyle southern recipes.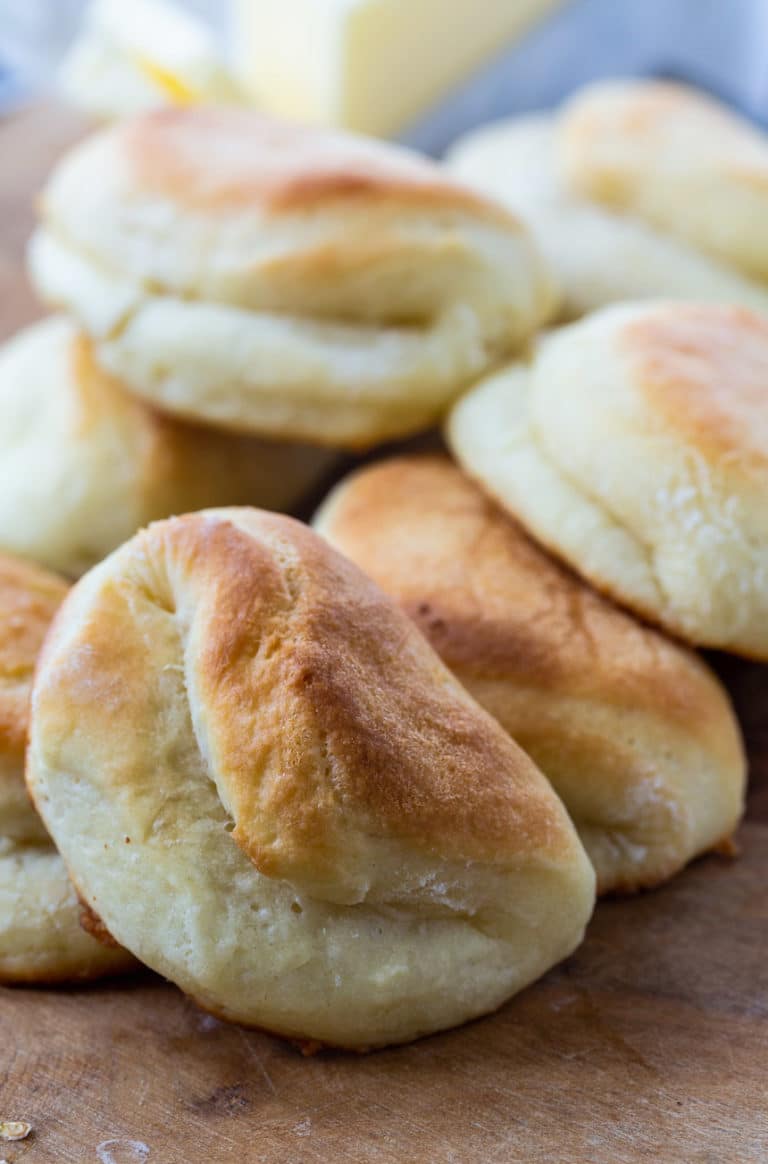 The biscuit cutter that I used was slightly smaller than the recommended 2 to 2 ½-inches so mine came out almost bite-sized and I made at least 3 dozen of them. I thought there would be plenty leftover to reheat the next day, but my kids and husband ate every single one of them. Ok, maybe I had 4 or 5 myself.
These rolls are best eaten the day they are made.
How To Freeze
They freeze really well. Just undercook them slightly so that when you defrost and reheat them, they don't get too brown. They can be frozen in feezer bags for up to 2 months.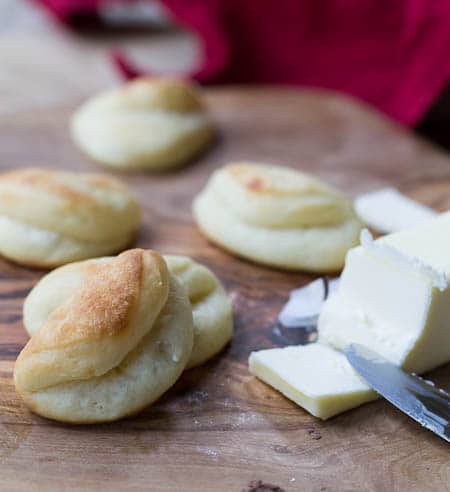 More Roll Recipes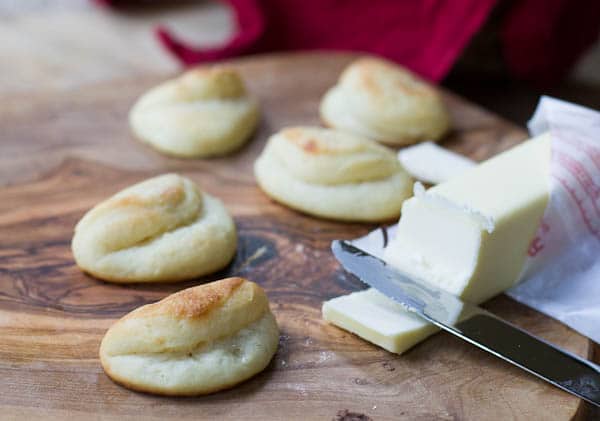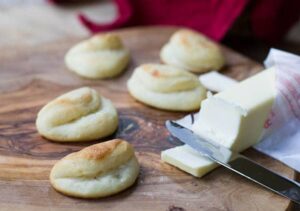 Pocketbook Rolls
Super buttery and slightly sweet bite-sized rolls.
Ingredients
1

package active dry yeast

½

cup

warm water

¼

cup

vegetable shortening

¼

butter,

at room temperature

¼

cup

sugar

½

cup

boiling water

1

large egg,

beaten

3

cups

all-purpose flour

1 ½

teaspoons

salt

½

cup

butter,

melted
Instructions
Combine the yeast and water in a small bowl. Stir together and set aside.

Using an electric mixer, cream the shortening, ¼ cup butter, and sugar together in a large mixing bowl. Gradually beat in boiling water. Note: I used the paddle attachment.

Add yeast mixture and beat until well blended. Add the egg and mix well.

Add the flour and salt and mix together well. Cover bowl with plastic wrap and refrigerate until ready to use. (Can be kept up to a week in the refrigerator.)

Three hours before ready to use, roll dough out on a floured surface so that it is ½-inch thickness. Using a small round biscuit or cookie cutter (2 to 2 ½-inches) cut dough into circles and fold each circle in half. Place on large greased baking sheets and brush with melted butter. Cover baking sheets with a tea towel and let rise in a warm place for 2 ½ hours.

Preheat oven to 400 degrees. Bake rolls for 5 to 7 minutes, until golden brown.
Notes
It may not take quite 2 1/2 hours for the rolls to rise, depending on how warm your house is. Give them a peek every now and then because if they rise too much, they loose their shape.
These rolls are best warm from the oven and do not keep all that well.
Want to Save This Recipe?
Yield: about 2 dozen rolls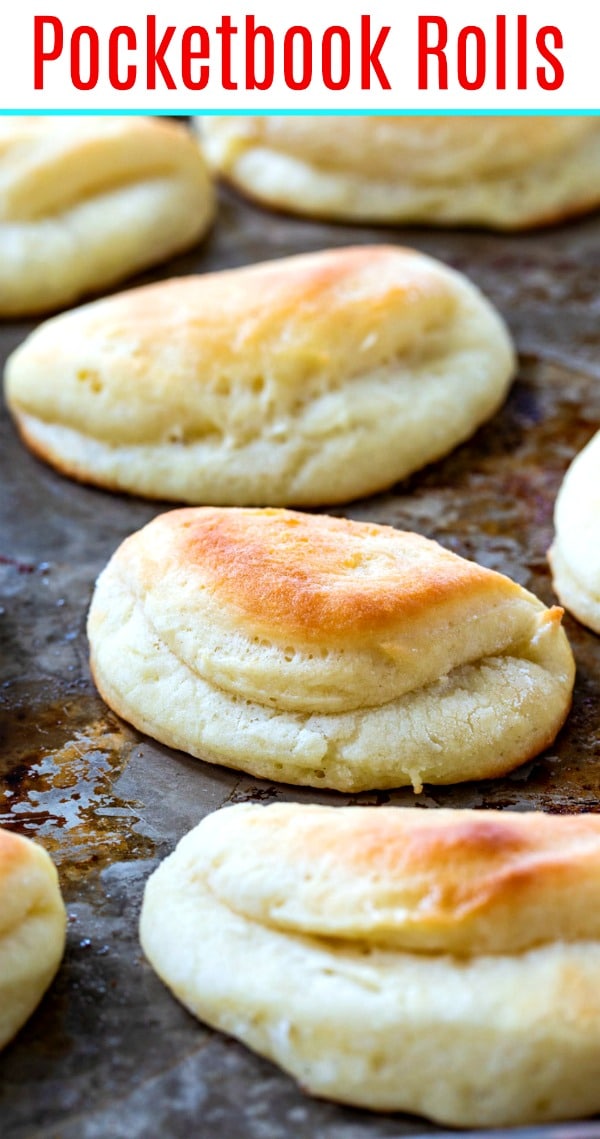 Disclosure: This post contains an amazon.com affiliate link.