Old-Fashioned Potato Candy is not only a delicious holiday candy to eat, it's super fun and easy to make and you only need 3 ingredients. It's also no-bake. What's not to love?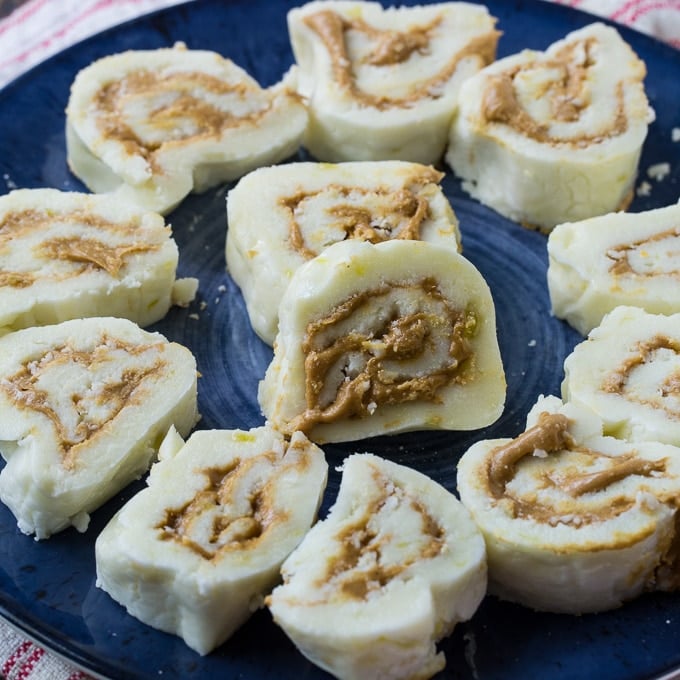 And yes, it really does have potato in it. But you totally can't taste them. They do act as a great binder for the dough and preven this candy from being too sweet.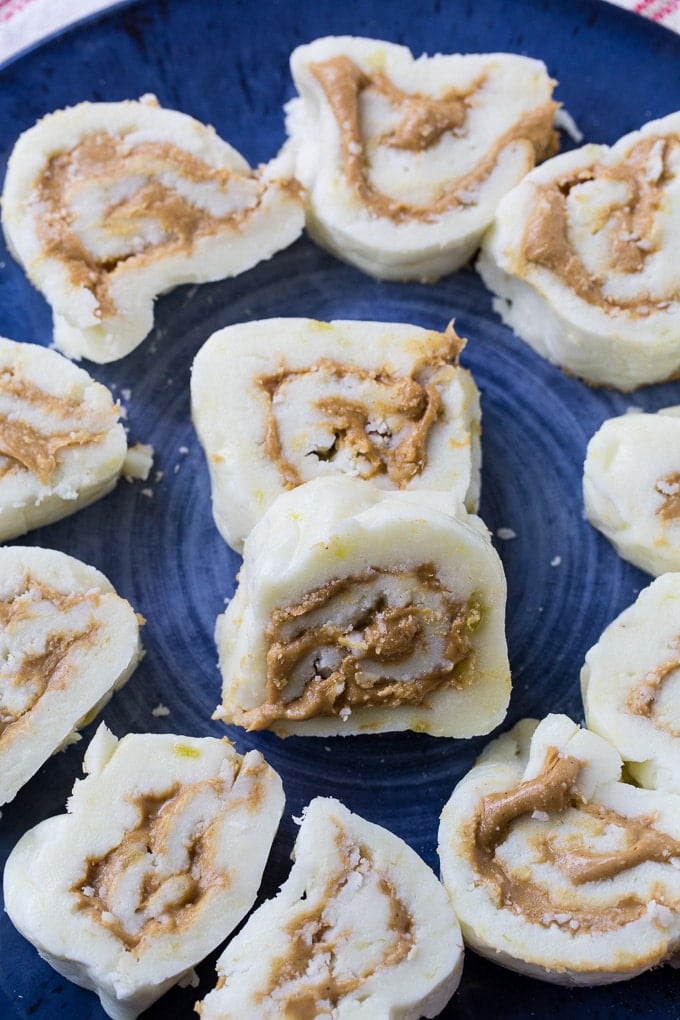 A potato, powdered sugar, and peanut butter are all you need to make this delicious Old-Fashioned Potato Candy. It's kind of a miracle that 3 ingredients can come together and form such a fabulous treat. This recipe has been around for ages. I think since the Great Depression when it was popular because the ingredients were inexpensive and readily available.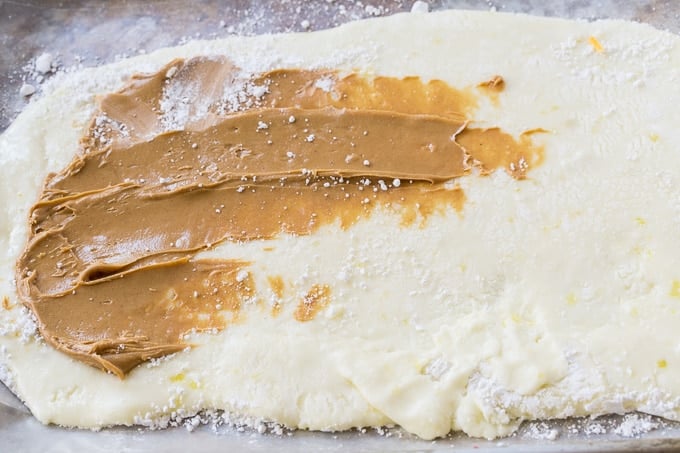 You actually can't taste the potato at all. It just acts as a glue to hold the powdered sugar together. You'll only need a small potato which should equal about 1/2 cup once cooked and mashed. Don't worry if you are a little over or under. You will work the powdered sugar in gradually until it forms a putty-like dough. Just add less or more sugar to get the right consistency.
Besides getting the consistency right, you really can't mess it up.
Potato Candy can be stored in an airtight container in the refrigerator for 7 to 10 days.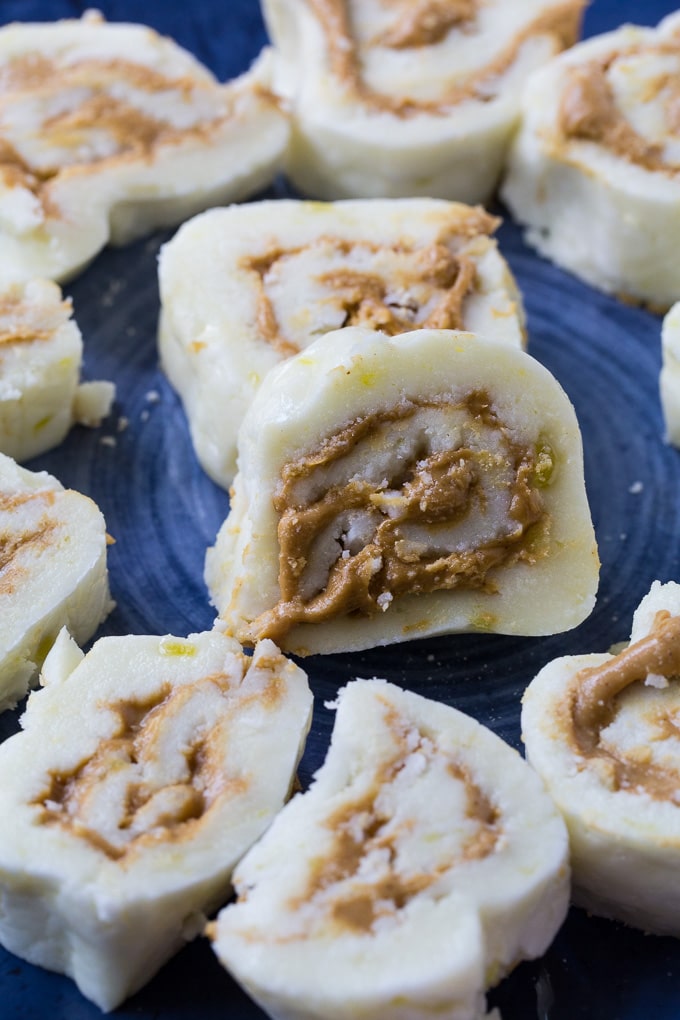 Try These Other Old-Fashioned Candy Recipes: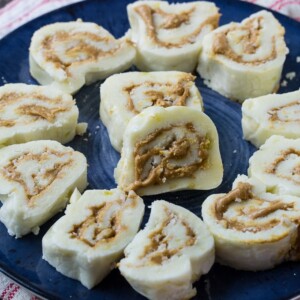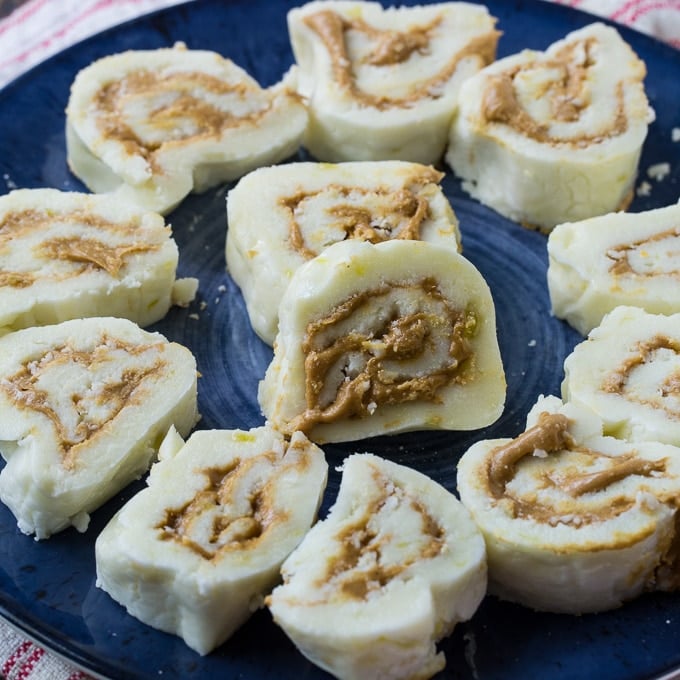 Old-Fashioned Potato Candy
Only 3 ingredients needed to make this easy candy! Has lots of peabut butter flavor and will definitely satisfy a sweet tooth!
Ingredients
1

small

russet potato, peeled and sliced

6-8

cups

powdered sugar

2/3

cup

peanut butter
Instructions
Place potato in a small pan and cover with water. Cook until very tender. Drain and place in a large bowl.

Use a hand mixer to beat the potato until it is lump-free.

Add 4 cups of powdered sugar and beat until mixed well.

Continue to mix powdered sugar in 1 cup at a time until thick. (It should have the consistency of putty or cookie dough.)

Place on a large piece of waxed paper that has been lightly coated with powdered sugar. Sprinkle some more powdered sugar on top.

Roll potato mixture out into a 1/4-inch thick rectangle.

Spread evenly with peanut butter.

Starting at a long side, roll up tightly like you would cinnamon rolls. Wrap in wax paper, cut in half and place both pieces in a large ziptop bag.

Refrigerate at least 30 minutes or until ready to serve.

Remove wax paper and cut into 3/4-inch slices.
Want to Save This Recipe?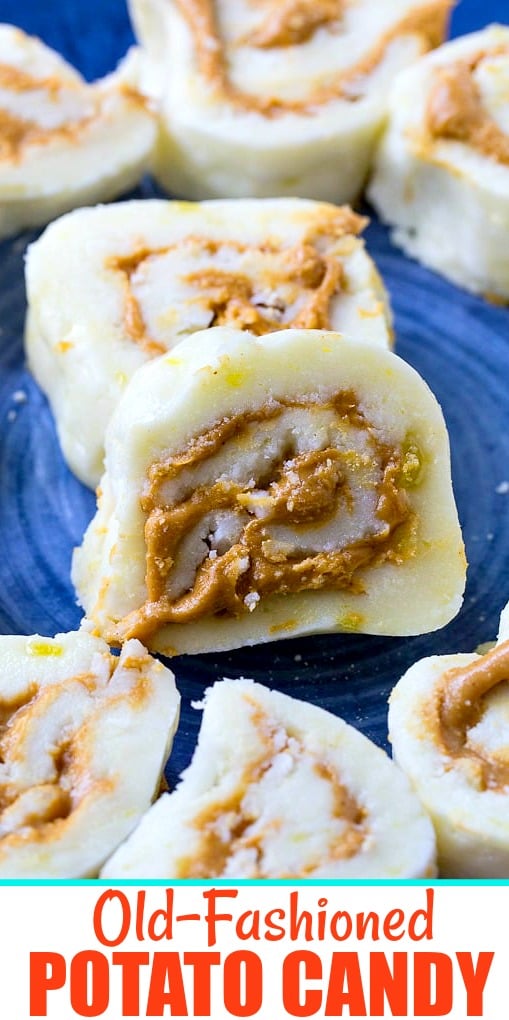 Disclosure: This post contains affiliate links.