Sweet onion, bacon, gooey cheese all mixed in sour cream and mayo. You can't go wrong with that.
It's rich, creamy, and flavorful and sure to be a hit at your next party. Cook the dip in a small cast iron skillet to get it extra golden and bubbly.
Serve with baguette, apple slices, or fritos. Try serving leftovers (if there are any!) over a baked potato.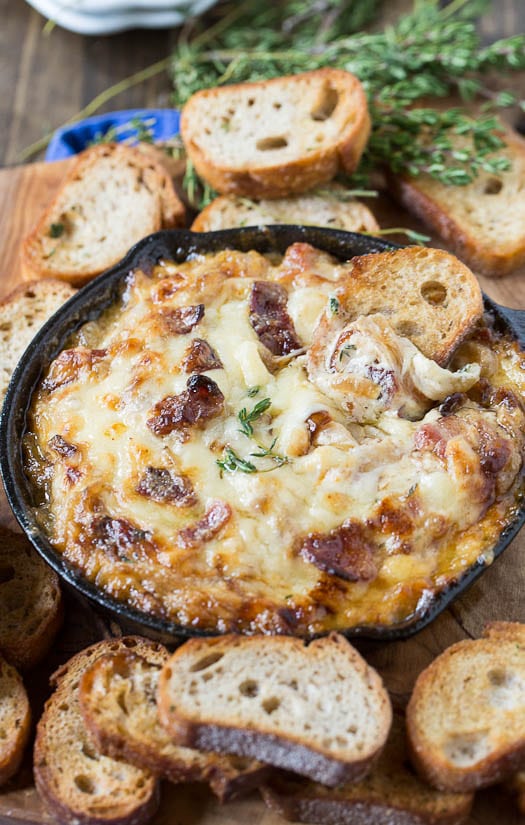 Recipe Source: adapted from Coastal Living
More Dip Recipes
Disclosure: This post contains affiliate links.