These Easy Christmas Candies are perfect for gift giving and guaranteed to fill your Christmas season with cheer! Christmas coookies are great but it's hard for me to resist candy, especially if there's chocolate involved. Everything from fudge to easy crockpot candies, plus some old-fashioned favorites. So many memories can be made spending time in the kitchen passing down candy-making traditions.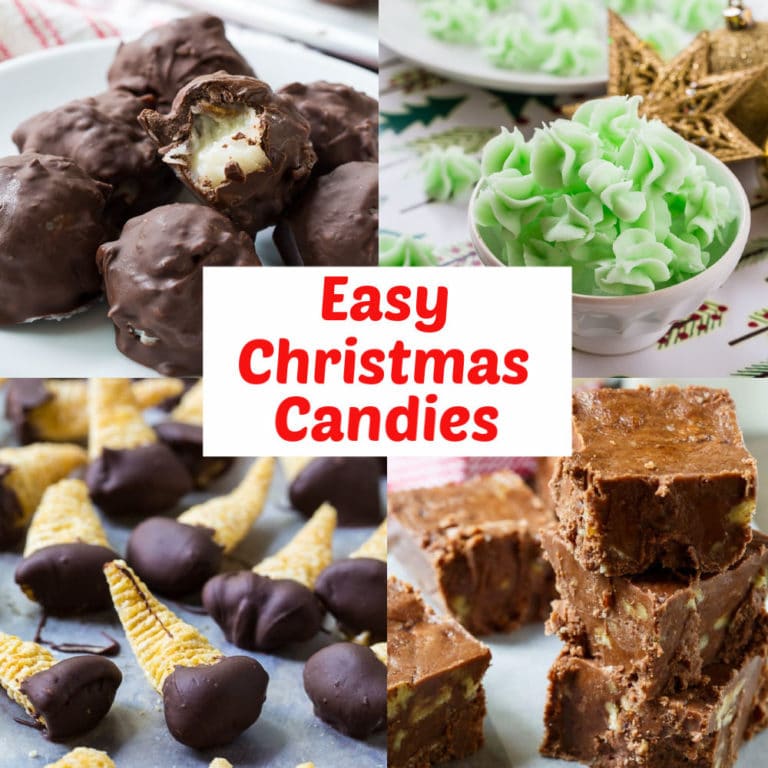 The best thing about these candy recipes is many of them are no bake and only require a handful of ingredients. Whether it be for a holiday party or a spot on the cookie tray, give a few of these easy Christmas candy recipes a try.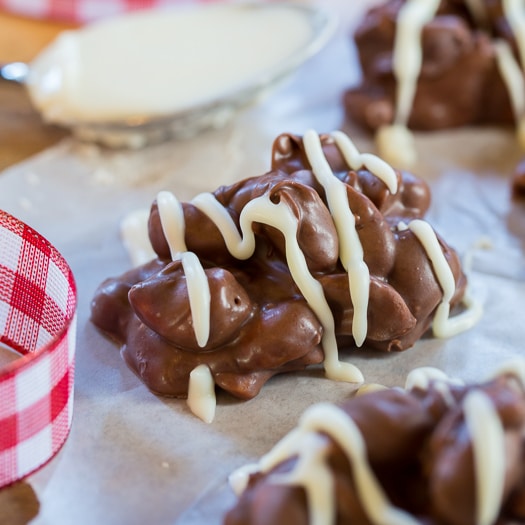 Crock Pot Nut Clusters– making candy in the slow cooker could not be easier!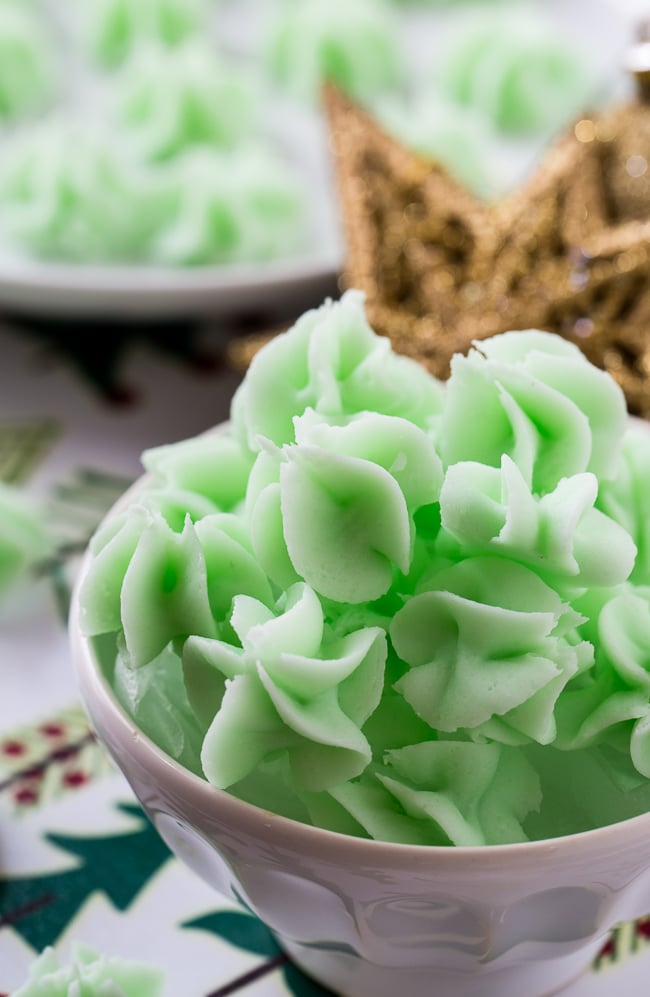 Cream Cheese Mints have a minty fresh and delicate texture and always remind me of holidays at my grandmothers house.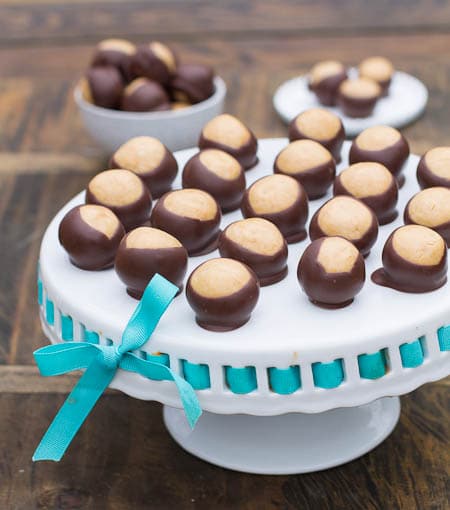 Buckeye Balls are a chocolate-peanut butter dream. So easy to make for the holidays.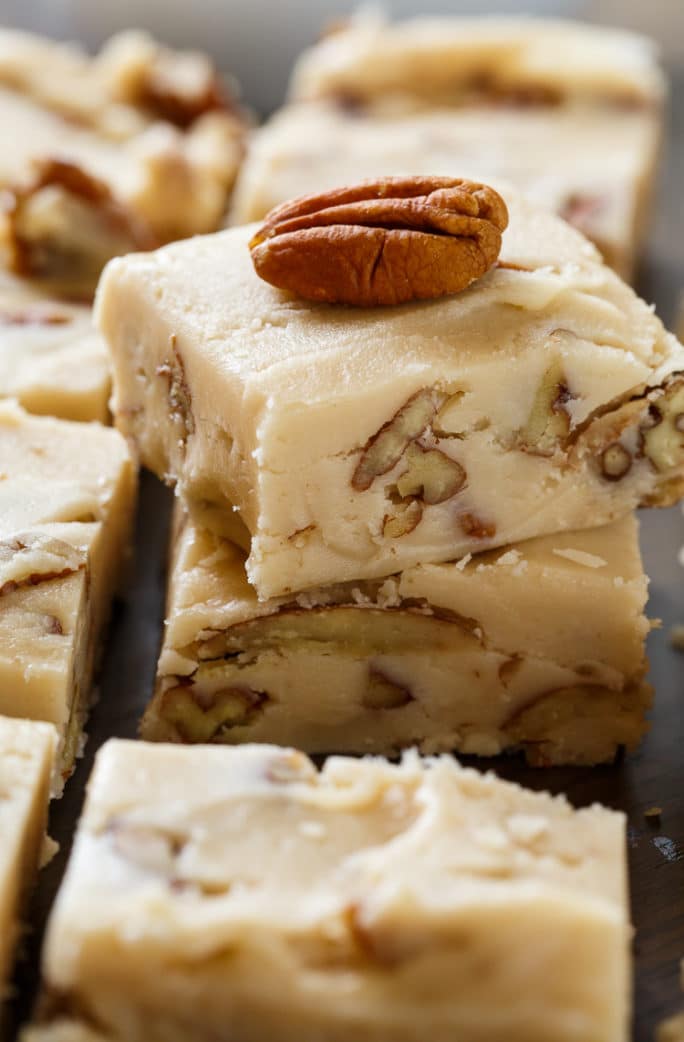 Butter Pecan Fudge has such a buttery and creamy texture with lots of crunchy pecans.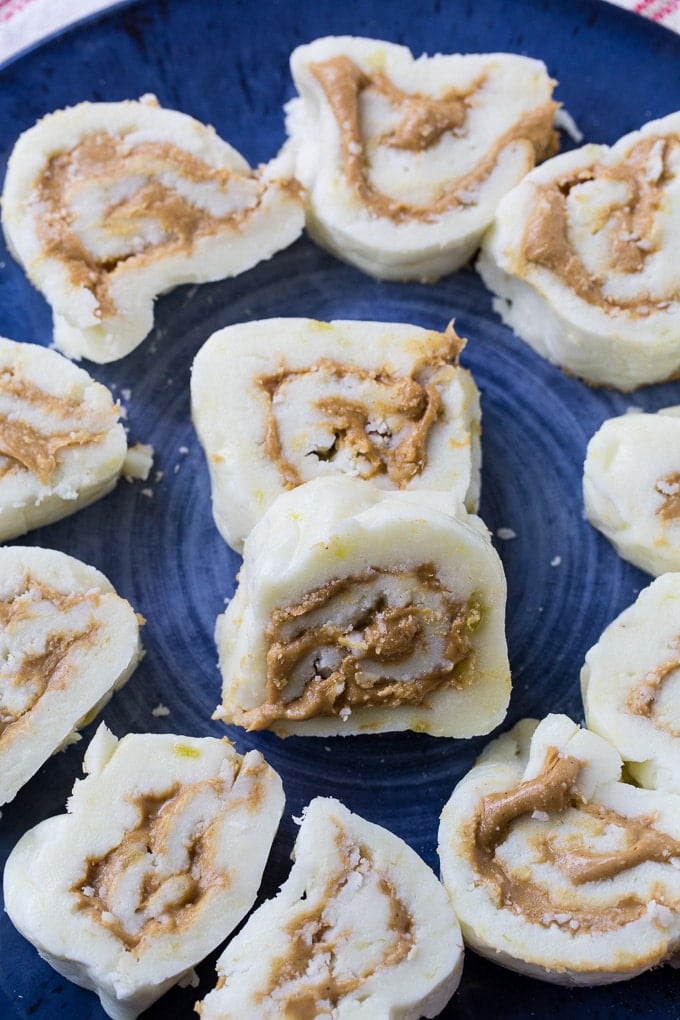 Old-Fashioned Potato Candy has been popular for decades. What's not to love about a recipe that turns potatoes into candy?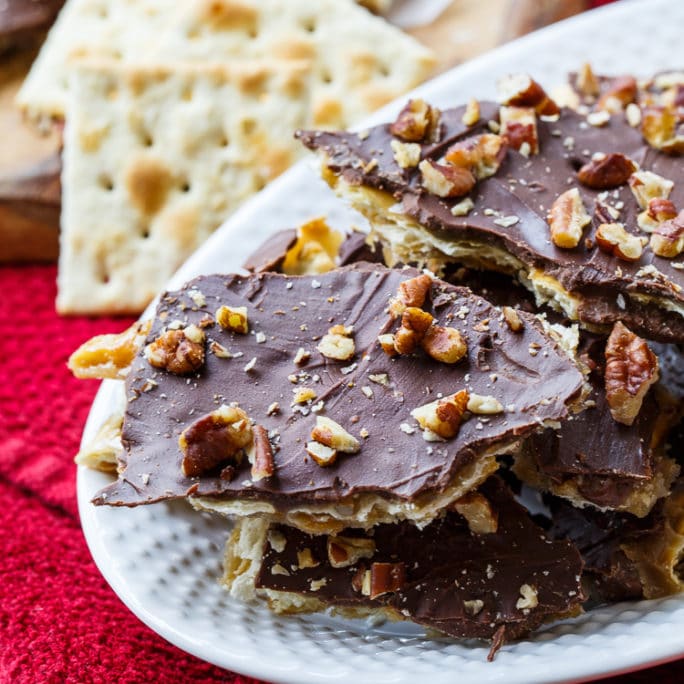 Saltine Cracker Candy (aka Chriatmas Crack) is always a hit.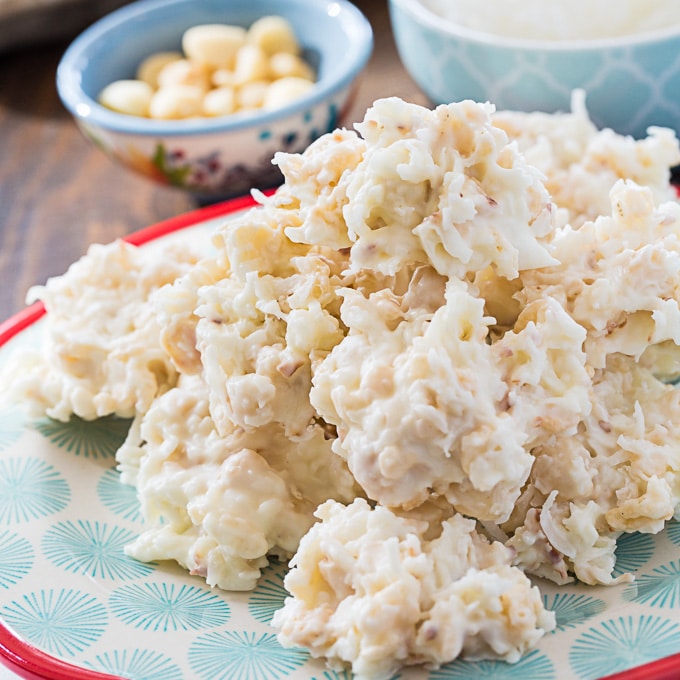 White Chocolate Coconut Macadamia Clusters look very Christmasy with their white color.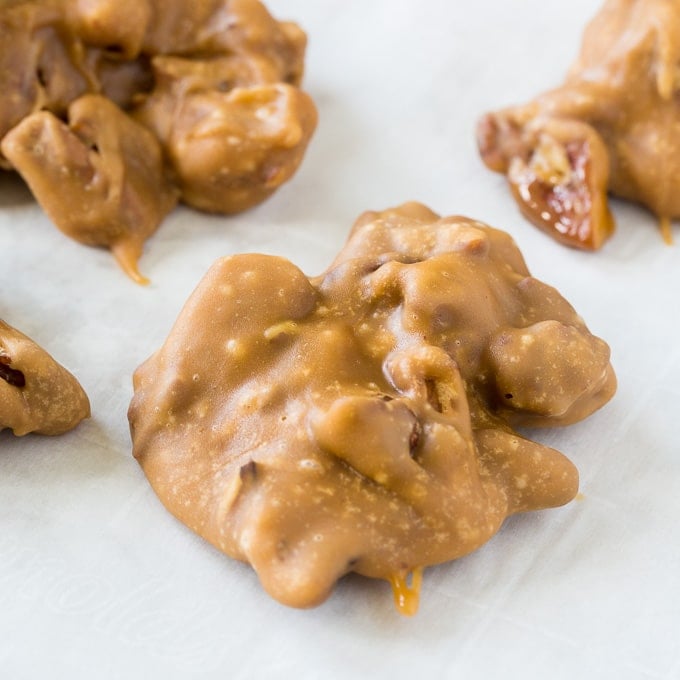 Microwave Pralines– yes! You can make Pralines in the microwave and it's super easy!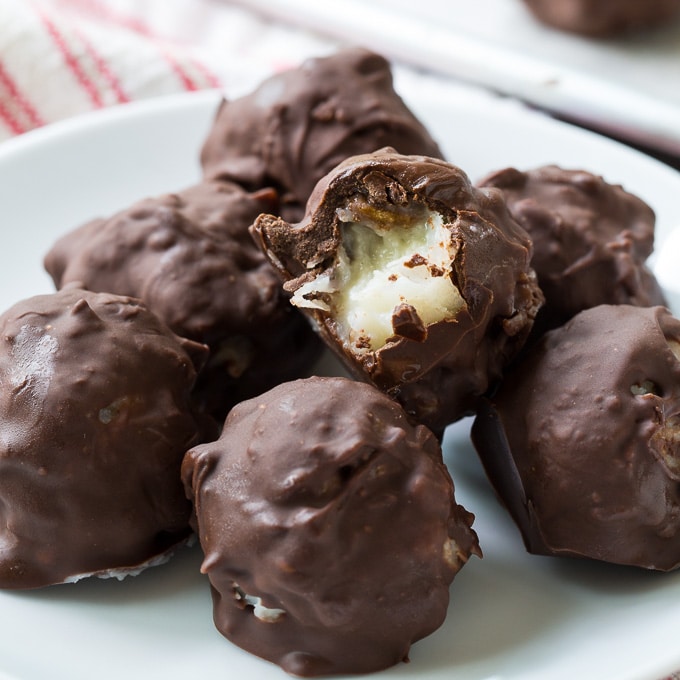 Martha Washington Candy is a cherished family tradition.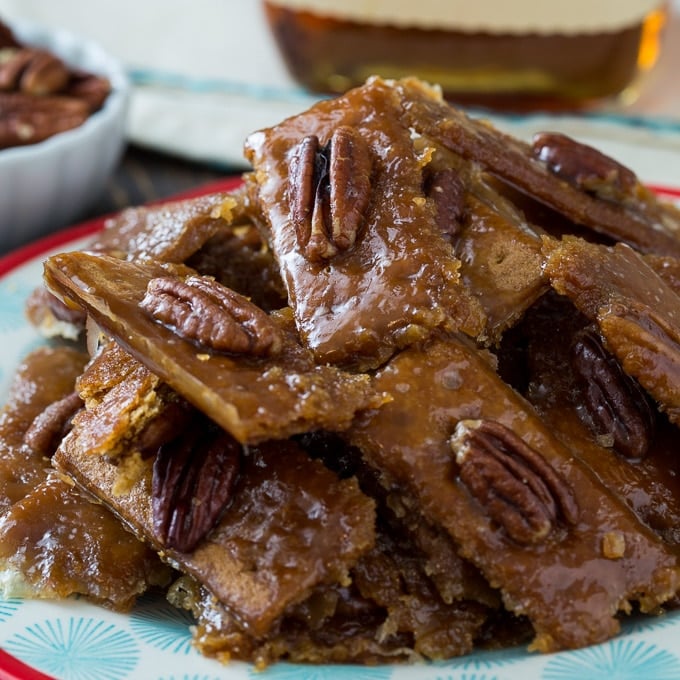 Bourbon Graham Cracker Candy– need I say more than bourbon?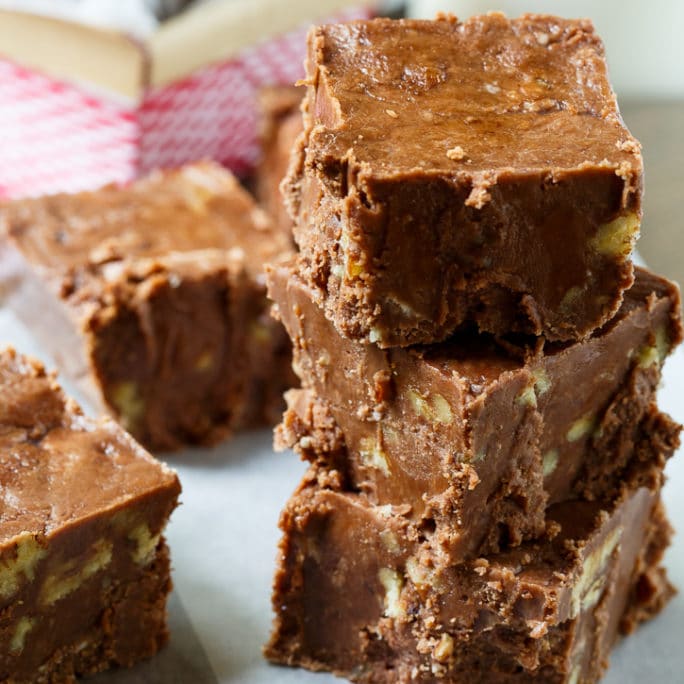 Velveeta Chocolate Fudge– Don't knock it until you try it!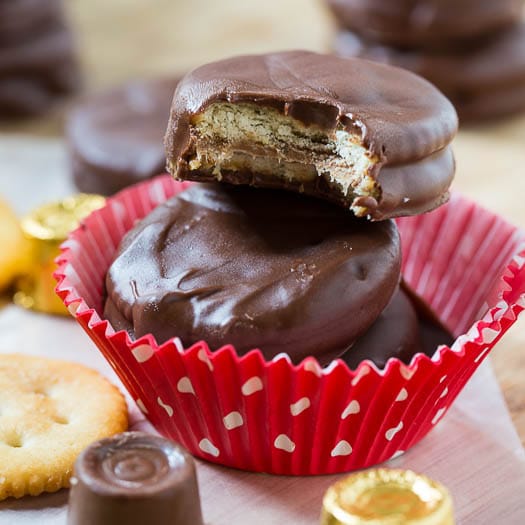 Rolo Stuffed Ritz Crackers– a fantastic blend of salty and sweet.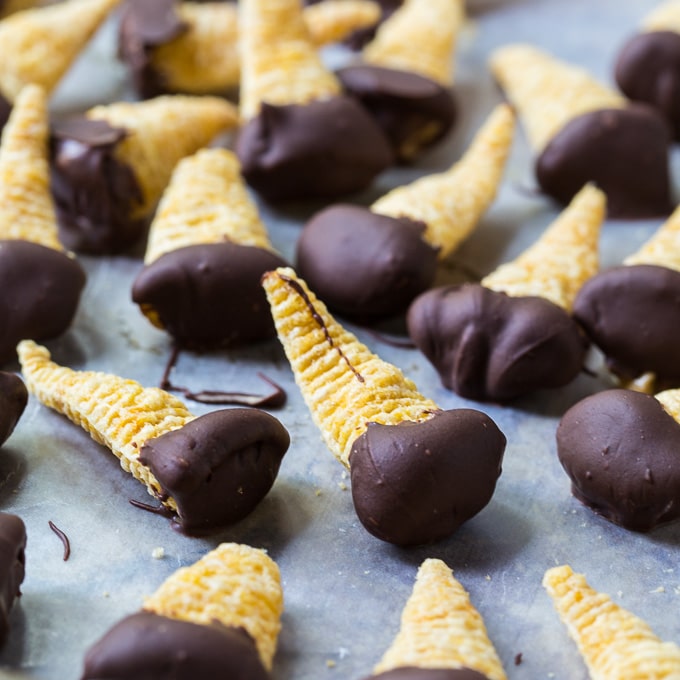 Chocolate Dipped Peanut Butter Bugles– they are amazing!!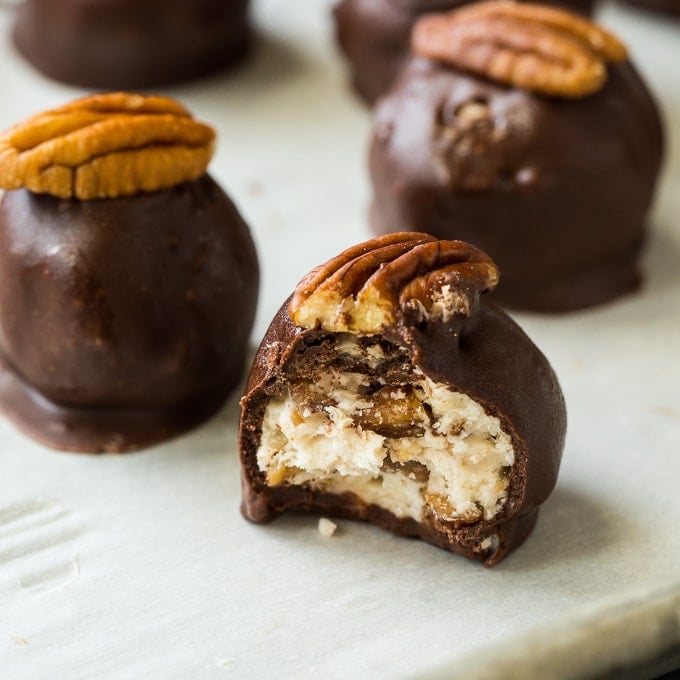 Bourbon Balls– because there should be a few adult-only treats!
I hope you get to try a few of these this holiday season and please feel free to share your Christmas candy making traditions.