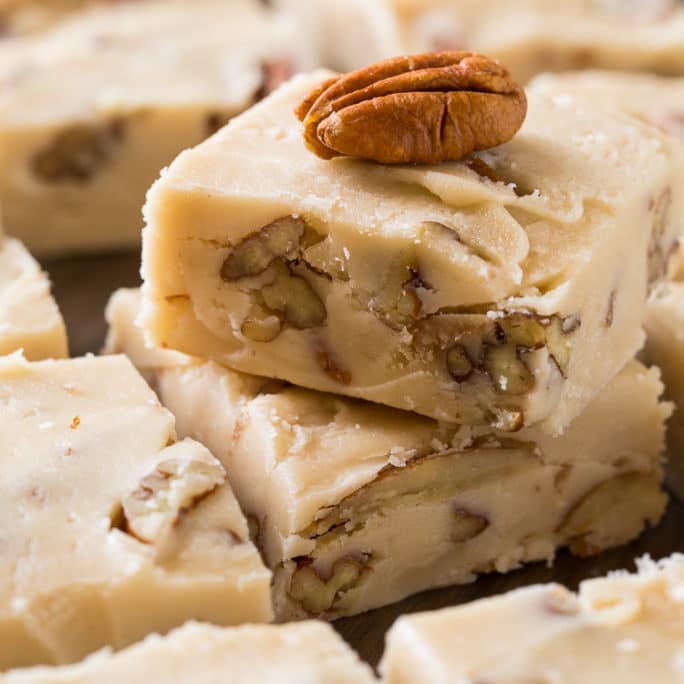 Butter Pecan Fudge is wonderfully buttery and creamy with little bits of crunchy toasted pecans. It's perfect for when you're craving fudge, but not something chocolate and it makes a wonderful holiday treat for gift giving.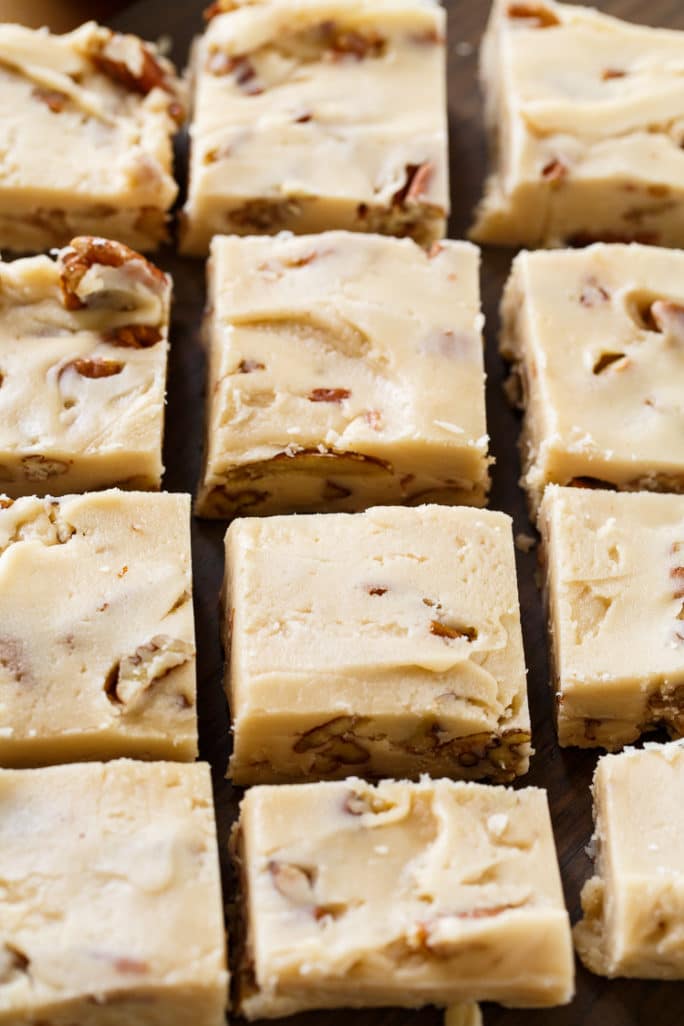 Each December I look forward to making fudge more than anything else. I love how rich and sweet it is. Sometimes all it takes is one little bite to satisfy my sweet tooth.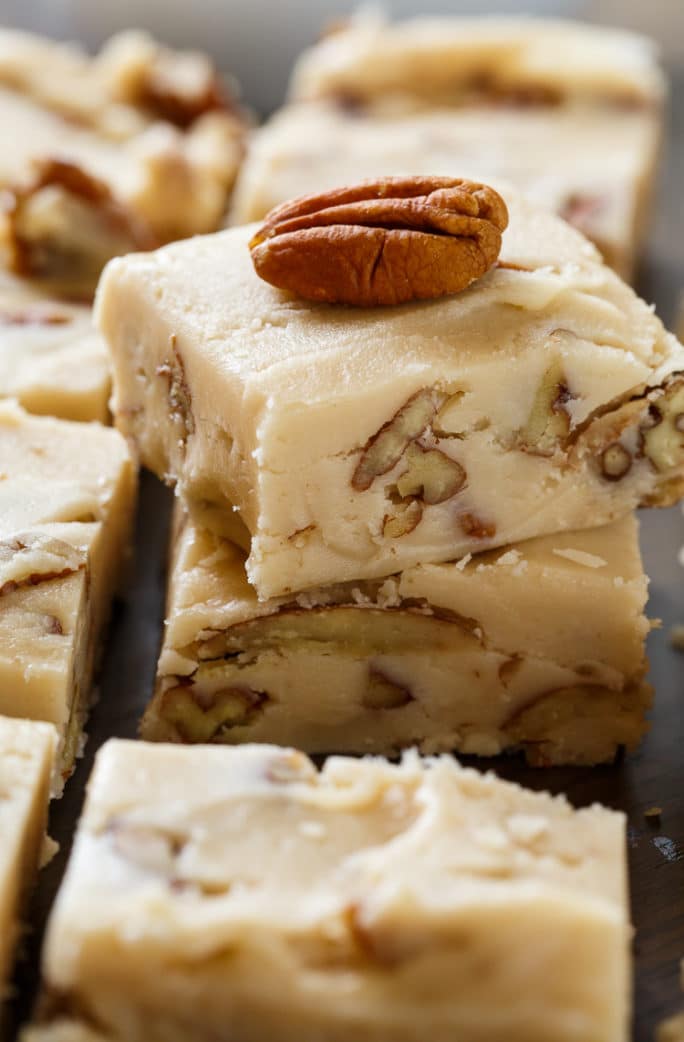 The ingredients for this Butter Pecan Fudge are pretty basic: butter, both white and brown sugar, whipping cream, vanilla extract, confectioners' sugar, and of course pecans.
To ensure success, you'll want to use a candy thermometer. You need to get the butter, sugar, whipping cream mixture to soft ball stage to get the flavor and texture right.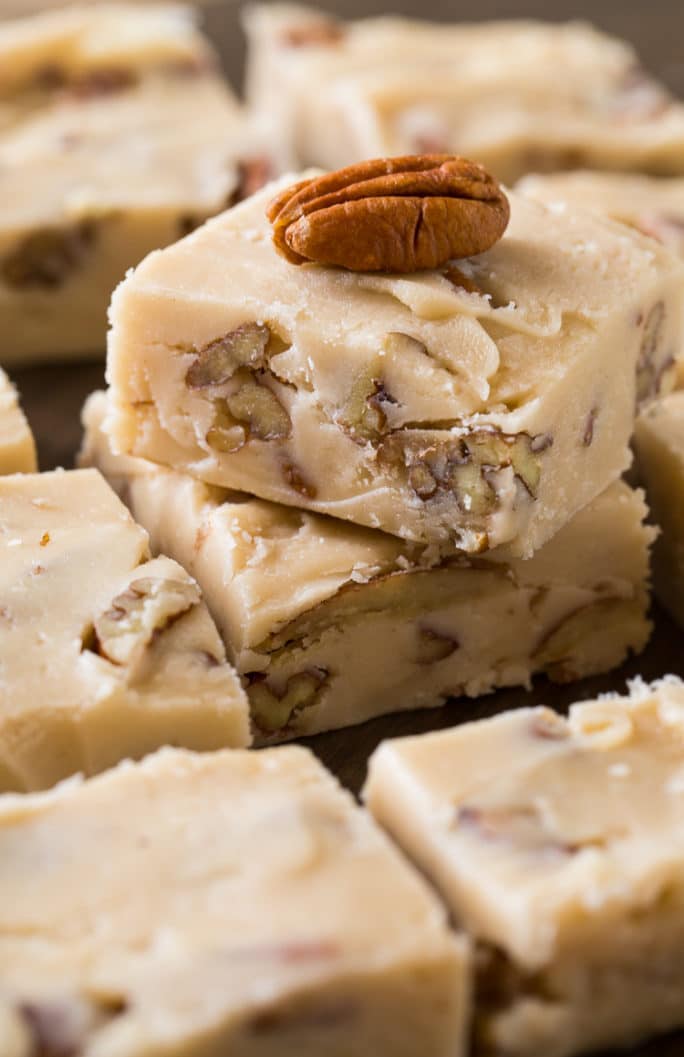 Once cooled, cut the fudge into little squares. It will literally melt in your mouth and all your friends will rave about it.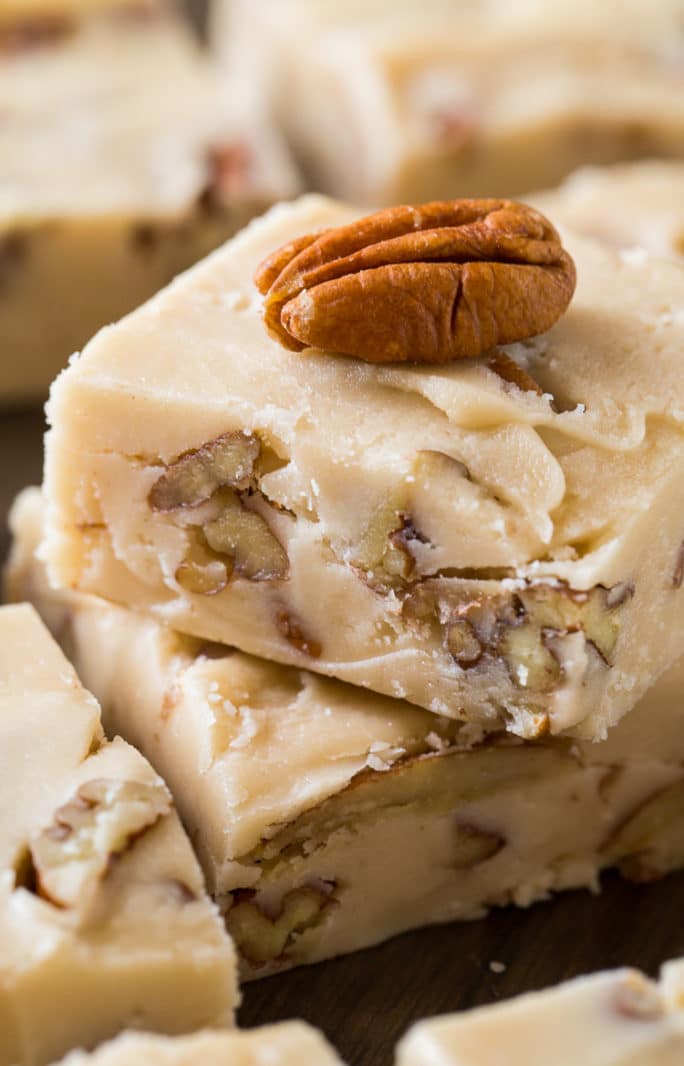 Never miss a recipe. CLICK HERE to subscribe.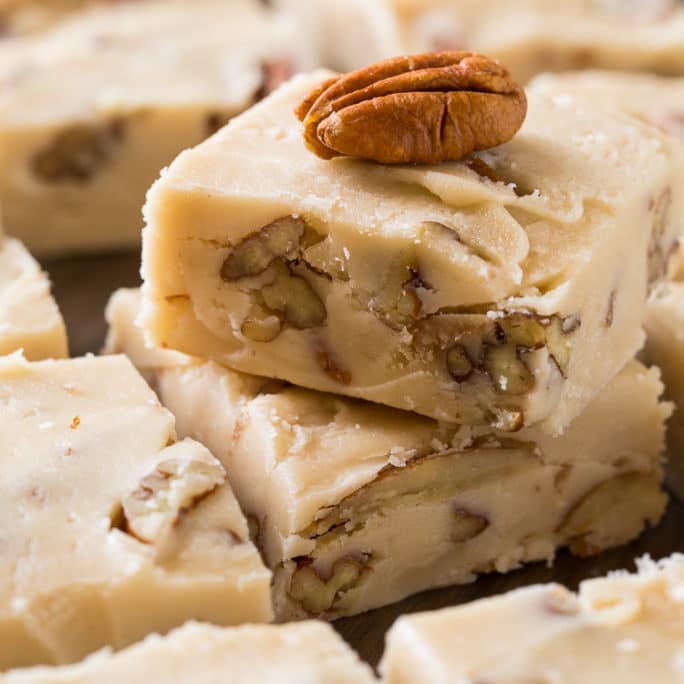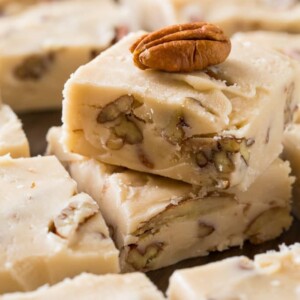 Butter Pecan Fudge
Ingredients
1/2

cup

butter,

cubed, plus butter for greasing pan.

1/2

cup

granulated sugar

1/2

cup

packed brown sugar

1/2

cup

heavy whipping cream

1/8

teaspoon

salt

1

teaspoon

vanilla extract

2

cups

confectioners' sugar

1

cup

coarsely chopped pecans,

toasted
Instructions
Line an 8x8-inch pan with aluminum foil. Grease foil with butter.

In a medium, heavy-bottomed saucepan, combine butter, both sugars, cream, and salt.

Bring to a rapid boil over medium heat, stirring constantly. Cook, without stirring, until a

candy thermometer

reads 234° (soft-ball stage). Remove from heat. Add vanilla to pan (do not stir).

Cool, without stirring, to 110°, about 30 minutes.

Beat with a spoon until fudge just begins to thicken.

Gradually stir in confectioners' sugar until smooth; add nuts and continue stirring until fudge becomes very thick and just begins to lose its sheen. Immediately spread into prepared pan. Cool.
Notes
Note: Sift confectioners' sugar and then measure it to make sure that there are no lumps and you get a correct measurement.
Want to Save This Recipe?
Recipe Source: Taste of Home
Be Sure to Check Out These Other Fudge Recipes.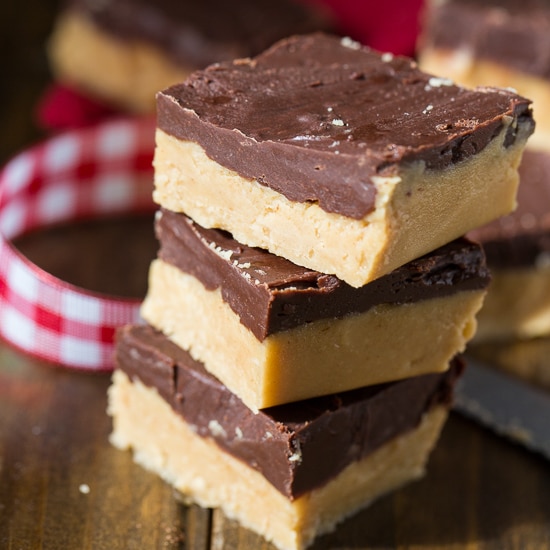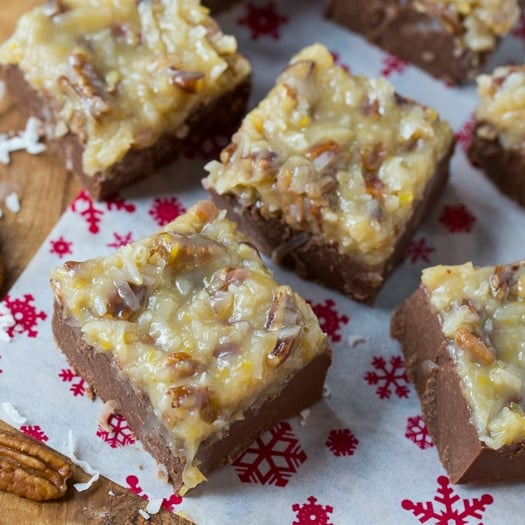 Disclosure: This post contains affiliate links.