This is a sponsored post written by me on behalf of Newman's Own for IZEA. All opinions are 100% mine.
<
br />
Cheese Tortellini Antipasto Pasta Salad is full of salami, mozzarella cheese, black olives, tomatoes, and artichoke hearts and is easy to make with a bottle of Newman's Own Salad Dressing. This pasta salad makes the perfect side for a summer picnic or cookout.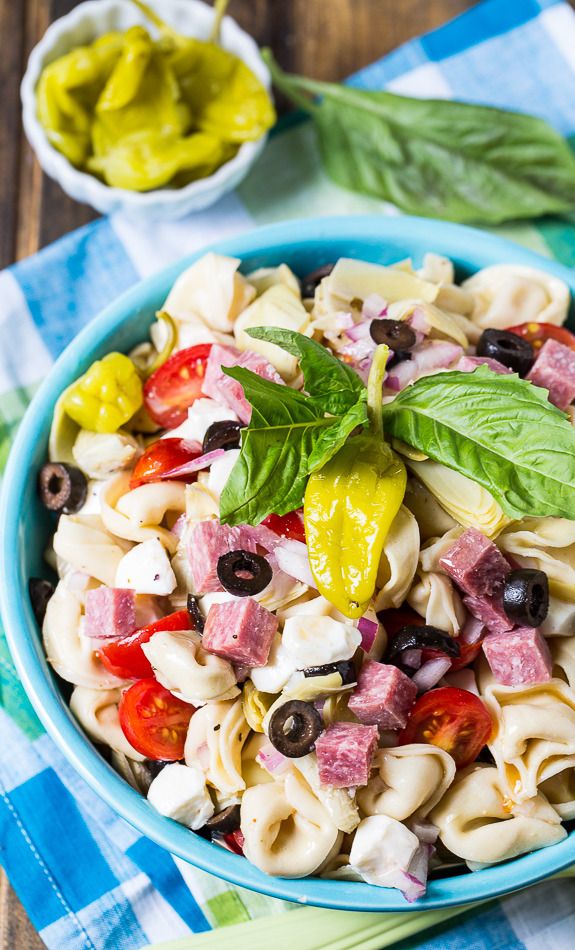 In 1982 Paul Newman began bottling his homemade salad dressing in wine bottles to give to neighbors as holiday gifts. That act of holiday gift giving has since grown into a company offering a full line of salad dressings and other products.

Newman's Own Salad Dressings which include Balsamic, Olive Oil and Vinegar, Family Recipe Italian, Ranch, Creamy Caesar, and others, are a wonderful way to flavor up your family meals. They need not just be used as a topping for green salad. Try the Balsamic as a marinade for steak or grilled chicken, the Creamy Caesar makes a wonderful addition to a wrap, and of course Ranch always makes a popular dip for chicken strips.
I've used the Family Recipe Italian for this Cheese Tortellini Antipasto Pasta Salad, but any of the dressings can be used to create an easy and delicious pasta salad.

All Newman's Own Salad Dressings are top quality products made from the finest ingredients. I believe they are the most homemade tasting bottled salad dressings you can buy.
And with Newman's Own, not only do you get great taste, you get the comfort of knowing the money spent on Newman's Own products is helping make a difference in the world. All profits go to charity. Over the last 30 years, Newman's Own has given away over $400 million to thousands of charities. How awesome is that?

We all know the power food has to nourish the body and the soul, to comfort people in time of need, bring neighbors closer together, and strengthen family relationships and Newman's Own takes all that to a whole new level with their combination of great tasting products and charitable giving.
So if you need a delicious and fresh tasting pasta salad for a summer get together and are pressed for time, grab a bottle of Newman's Own salad dressing and in no time at all, you'll have something that you can feel double proud to share.
For more recipe ideas visit Newman's Own website, Newman's Own BuzzFeed Page , and follow Newman's Own Facebook page.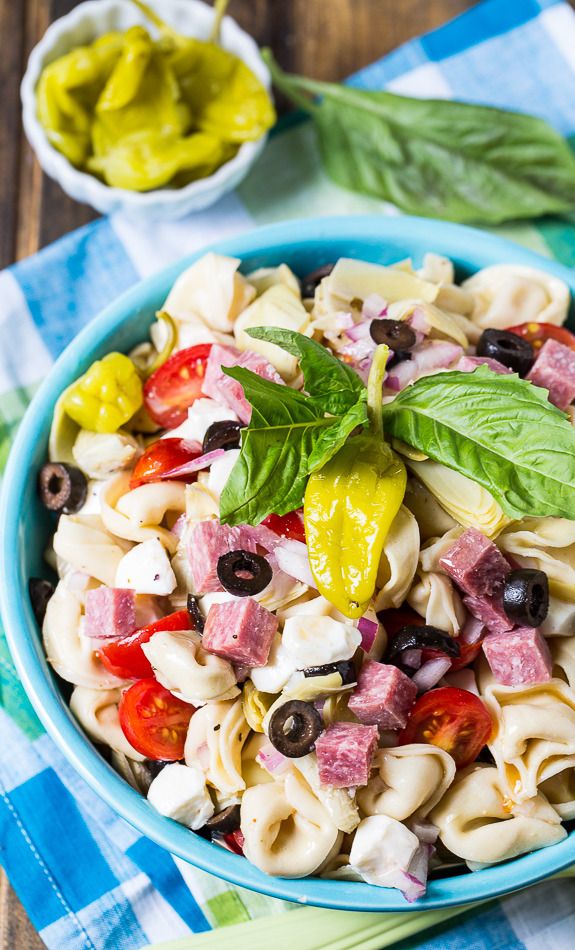 Cheese Tortellini Anitpasto Pasta Salad
1 (9-ounce) package refrigerated cheese tortellini
1/3 cup finely chopped red onion
½ cup chopped salami or pepperoni
½ cup marinated artichoke hearts, chopped
½ cup mini mozzarella cheese balls
1/3 cup sliced black olives
1 cup cherry tomatoes, sliced in half
½ to ¾ cup Newman's Own Family Recipe Italian
Fresh basil
Cook tortellini according to package directions, but only cook to al dente. Drain well and combine in a large bowl with red onion, salami, artichoke hearts, mozzarella cheese, olives, and tomatoes. Add 1/3 cup of salad dressing, toss to coat and refrigerate for 1 hour. Just before serving add additional dressing to taste.
Makes 4-6 servings