Crab Alfredo Shells make an ultra creamy and rich dinner with lots of Parmesan cheese flavor.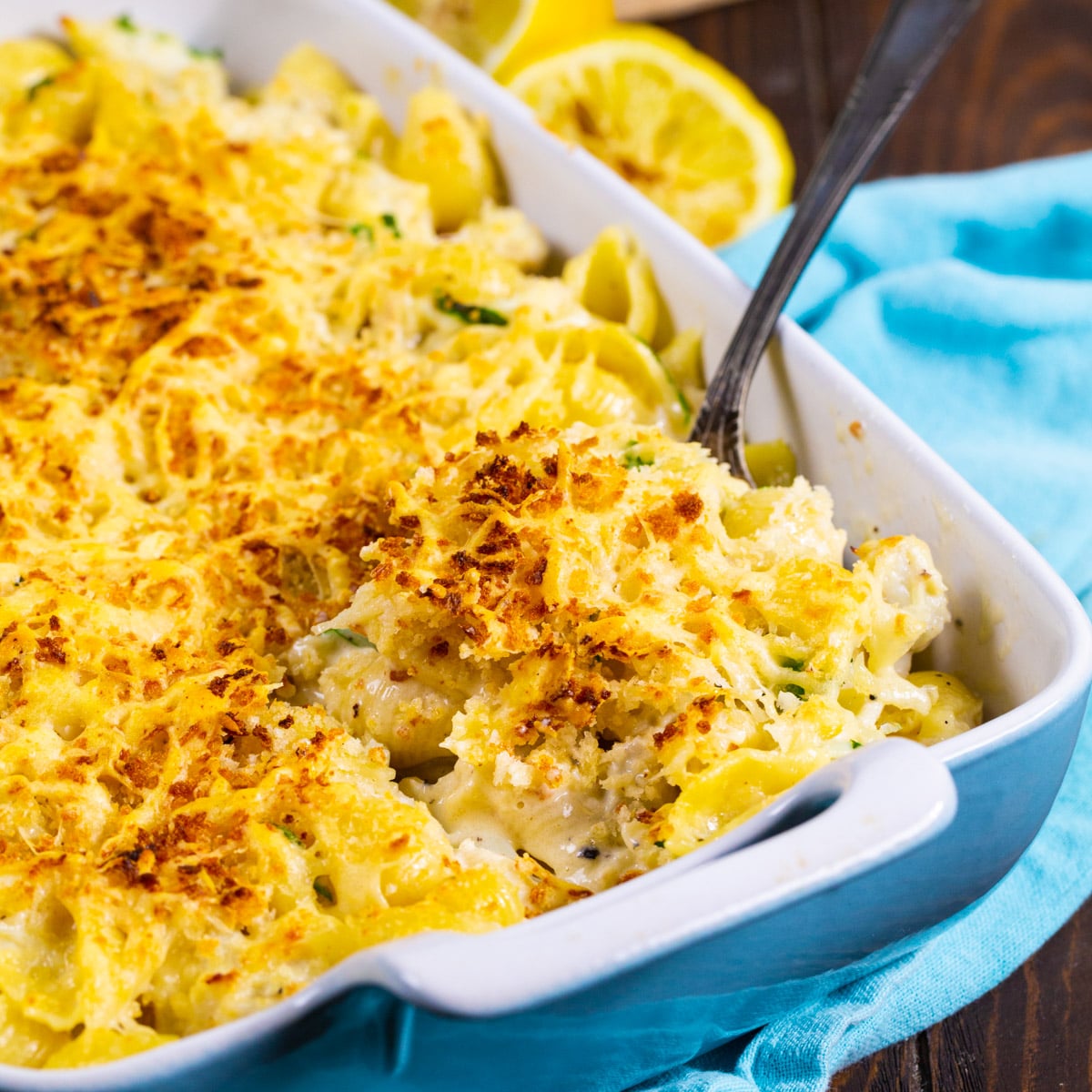 A crispy Panko crumb and Parmesan cheese topping finishes off this luxurious dish that's worthy of a special occasion.
These Alfredo Shells are loaded with crab and the slight sweetness of crab pairs wonderfully with the creamy alfredo sauce and pasta. This dish is a little like my Crab Mac and Cheese.
You get all the flavor of seafood stuffed shells without having to go to all the trouble of stuffing the shells. It is so much easier.
What Type Of Crab To Use
I recommend using lump crab meat for this recipe. It is the most expensive, but also the best tasting by far. If lump crab meat isn't available or in the budget, use backfin or special crab meat. As a last resort, you can use canned crab meat, but the flavor will be inferior.
You will need to pick the crab over for shell pieces. If using lump crab meat, pick through it gently to keep the big pieces intact.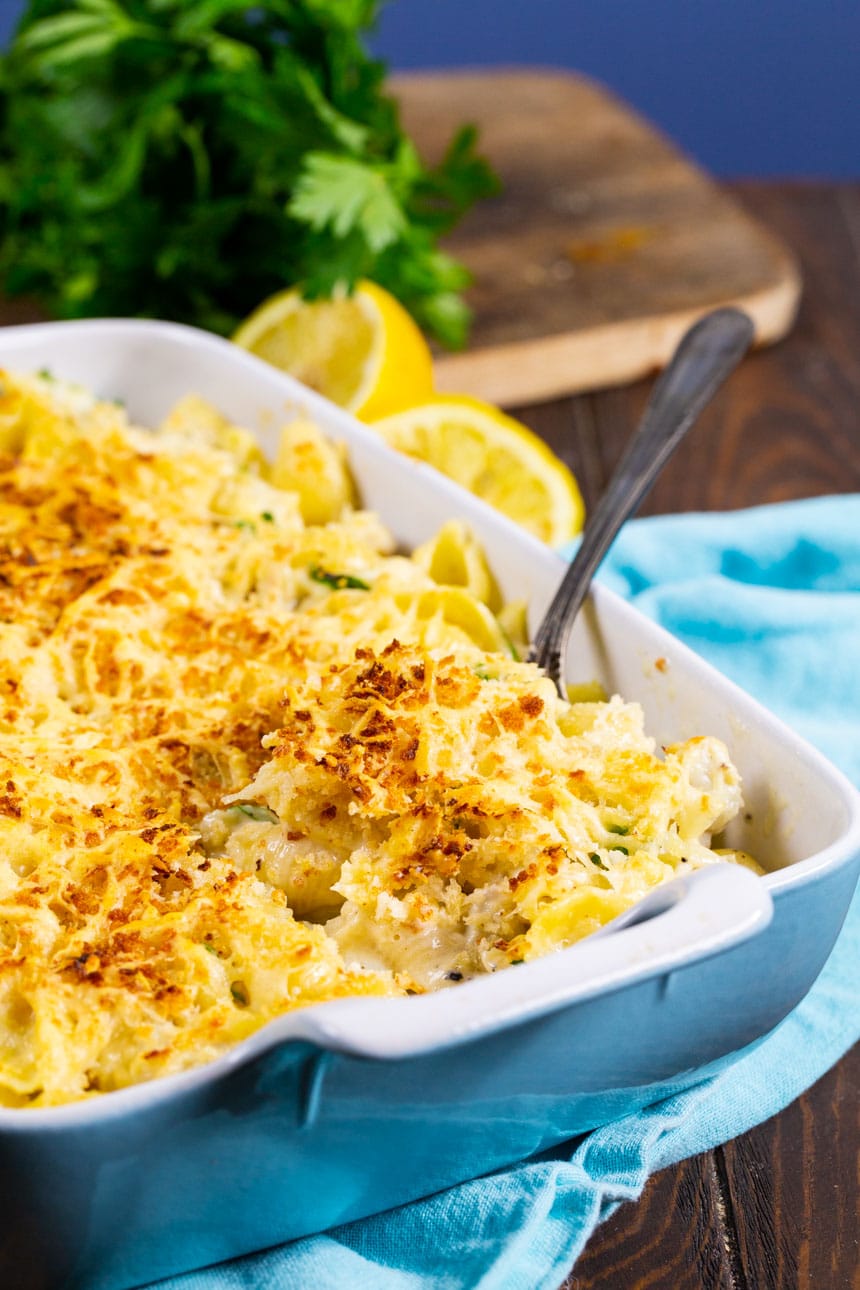 What To Serve With Crab Alfredo Shells
Because this dish is so rich, I recommend serving it with a green salad or steamed broccoli and maybe some Pepperoncini Garlic Bread.
Recipe Tips
You will need medium shells for this recipe, about 12 ounces which is 3/4 of a 16-ounce box. You can just eyeball it. A little more or less won't hurt.
Leftovers can be kept in an airtight container in the refrigerator for 3 to 4 days and reheated in the microwave.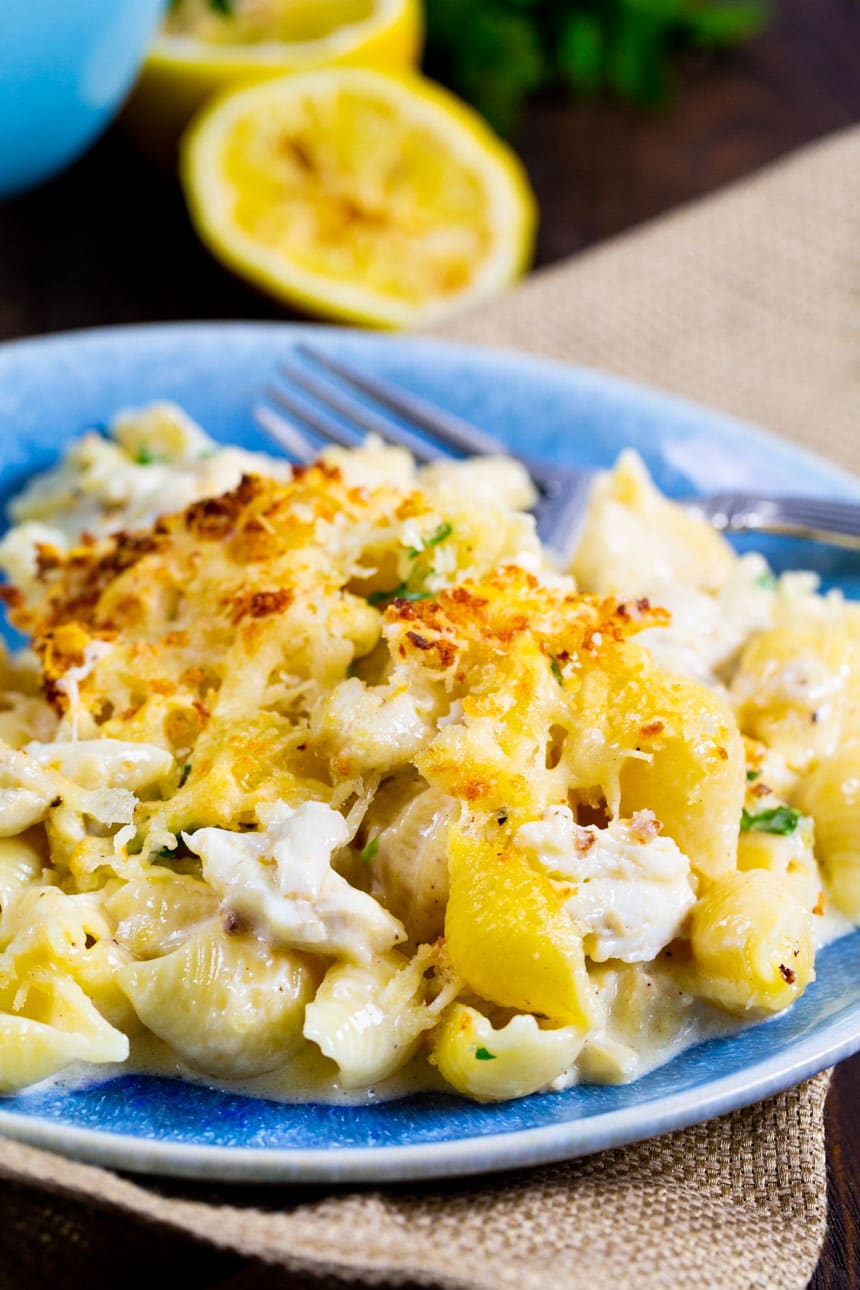 Try These Other Crab Recipes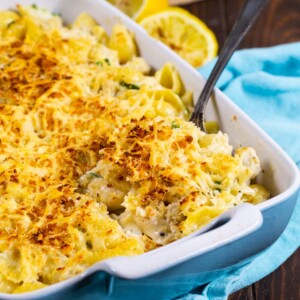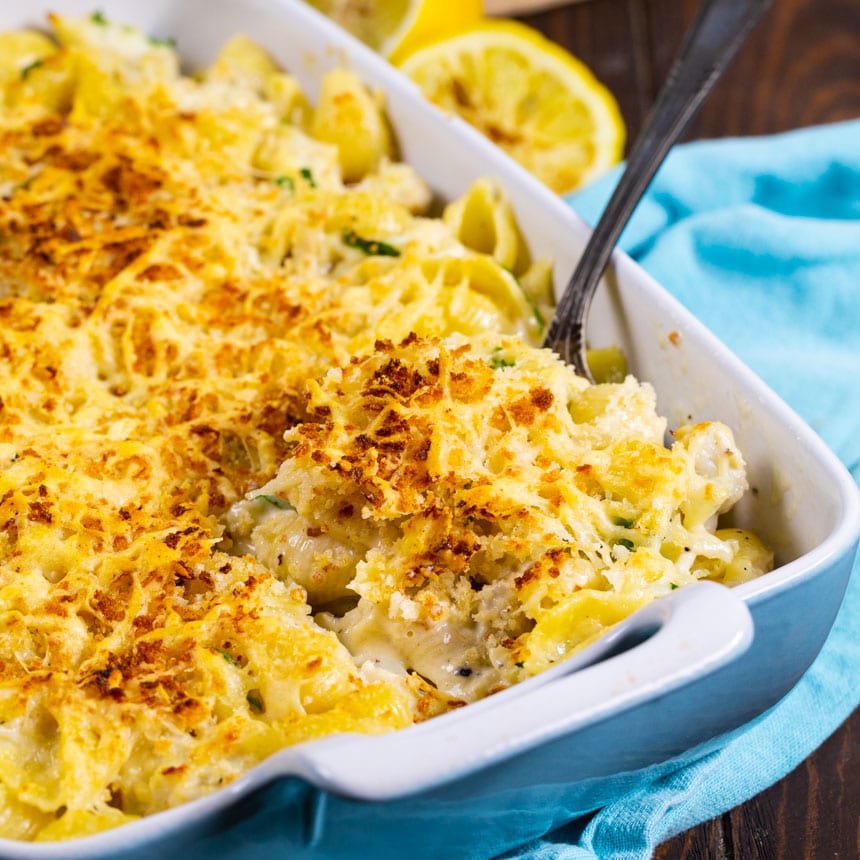 Crab Alfredo Shells
Crab Alfredo Shells  make an ultra creamy and rich dinner with lots of Parmesan cheese flavor.
Ingredients
12

ounces

medium pasta shells

2 3/4

cups

heavy cream

12

tablespoons

salted butter,

cut into cubes

1/2

cup

finely diced sweet onion

1/2

teaspoon

garlic powder

1/2

teaspoon

pepper

1/4

teaspoon

ground nutmeg

1/4 to 1/2

teaspoons

crushed red pepper flakes

2

teaspoons

lemon juice

2 1/2

cups

freshly grated Parmesan cheese,

divided

1

pound

lump crab meat

2

tablespoons

chopped fresh parsley

1/2

cup

panko crumbs
Instructions
Preheat oven to 350 degrees and grease a 9×13-inch or slightly smaller baking dish.

Cook pasta according to package directions in salted water. Rinse pasta under cold water. Drain well.

While pasta is cooking, bring heavy cream, butter, onion, garlic powder, pepper, nutmeg, and crushed red pepper flakes to a simmer in a medium saucepan. Simmer for 3 to 5 minutes to thicken some. Be sure to stir frequently.

Stir in the lemon juice and 2 cups of Parmesan. Stir until the parmesan is melted.

Remove from heat and stir in the crab.

In a large bowl, stir together the pasta, parsley, and crab mixture. Transfer to prepared baking dish.

Combine the remaining 1/2 cup parmesan cheese and the panko crumbs. Sprinkle over the shells.

Bake for 15 minutes and then broil for a few minutes to brown the panko crumbs.
Want to Save This Recipe?