These Chewy Chocolate Chip Cookies are loaded with chocolate chips and cook up picture perfect every time.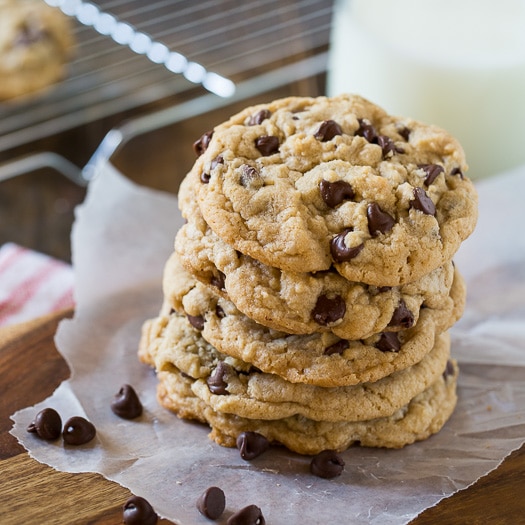 Not only do these Chewy Chocolate Chip Cookies taste wonderful, they cook up picture perfect just like the ones you see in bakery shops. And I love the giant size of them. I feel like I'm REALLY getting a treat when I eat one.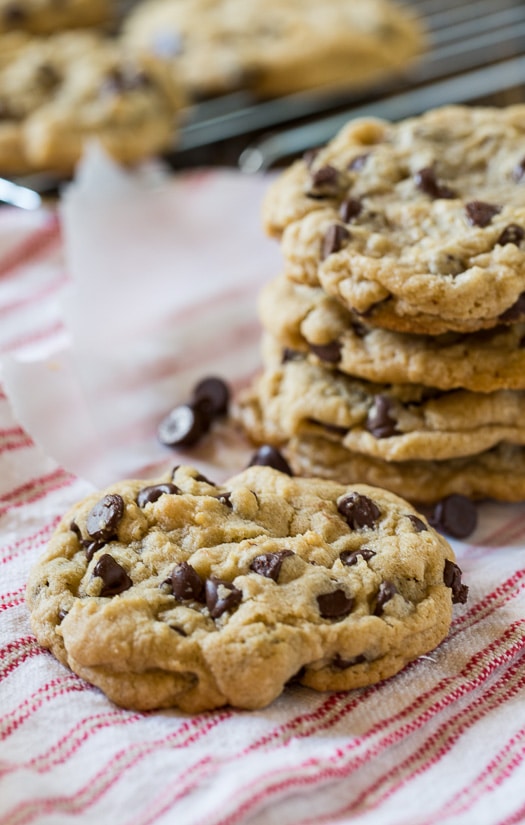 There are many chocolate chip recipes that produce different types of cookies. Some are thin and crispy, others soft and cakey. Chewy cookies are my favorite.
As far as chewy cookies go, I think this recipe from Cook's Illustrated is the best there is.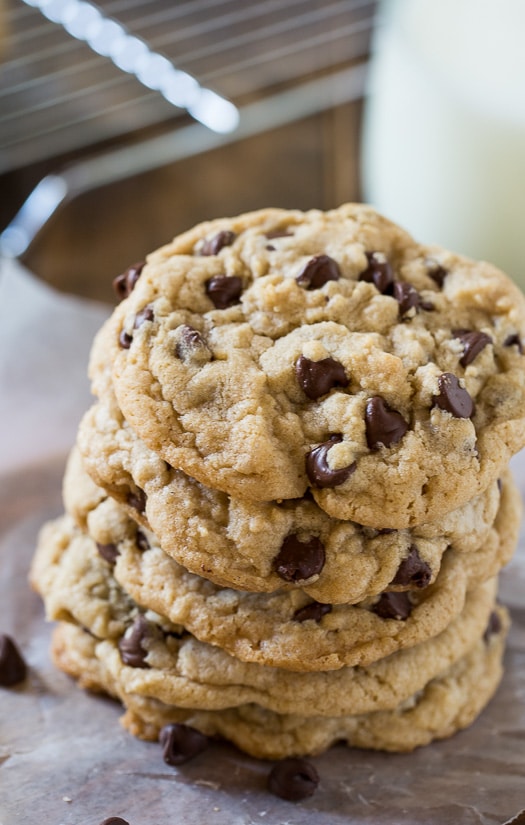 There are three things in this recipe that help produce a chewy cookie: extra fat (in this case an egg yolk), using melted butter instead of softened butter, and a shorter cooking time.
When you pull the cookies out of the oven they will be slightly undercooked, but just perfect once cooled.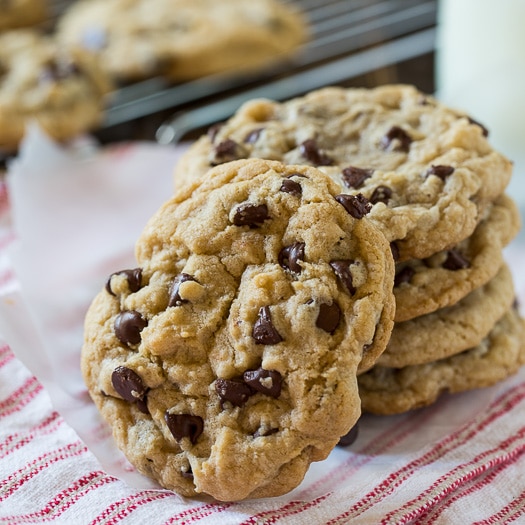 Cook's Illustrated even has a trick for getting that gorgeous rippled top. You measure out 1/4 cup batter, pull the dough into two pieces using your hands, rotate each piece 90 degrees so that the ripped parts are now facing up, and then you press it back together into one piece. You'll feel a little strange doing this to the dough, but it really does result in beautiful cookies that look like they were purchased at a bakery.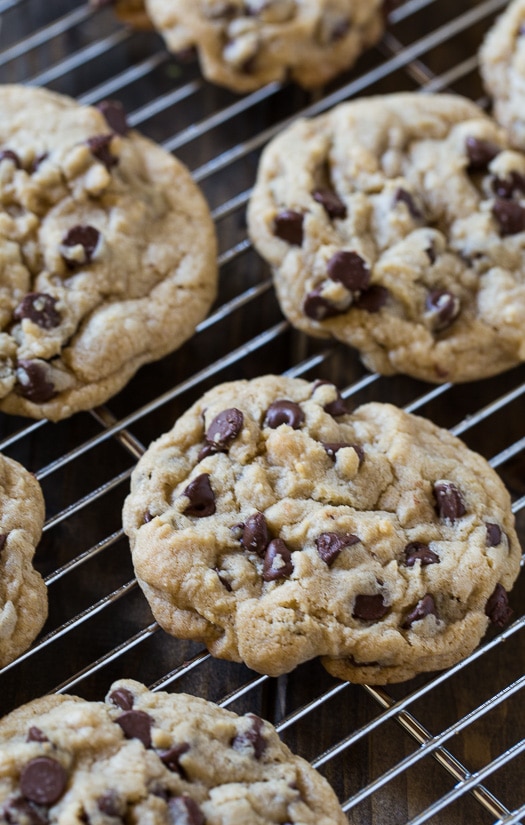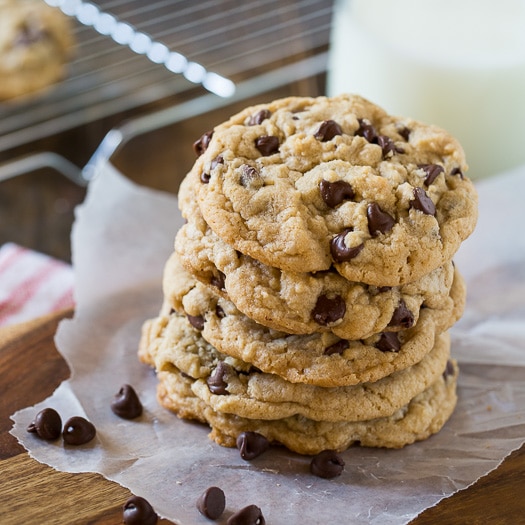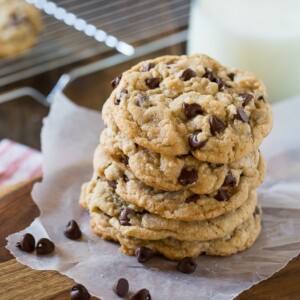 Chewy Chocolate Chip Cookies
Deliciously chewy cookies with tons of chocolate chips. They bake up picture perfect every time.
Ingredients
2 1/8

cups

all-purpose flour

(10 5/8 ounces)

1/2

teaspoon

salt

1/2

teaspoon

baking soda

12

tablespoons

unsalted butter,

melted and cooled slightly

1

cup

brown sugar

light or dark, (7 ounces)

1/2

cup

granulated sugar

(3 1/2 ounces)

1

large egg

1

large egg yolk

2

teaspoons

vanilla extract

1-2

cups

semi-sweet chocolate chips

of course you know 2 cups is best!
Instructions
Heat oven to 325 degrees with racks in the upper-middle and lower-middle positions.

In a medium bowl mix flour, salt, and baking soda. Set aside.

With electric mixer, beat butter and sugars until thoroughly blended. Mix in egg, egg yolk, and vanilla. Add dry ingredients and mix just until combined. Stir in chips.

Roll a scant 1/4 cup of dough into a ball. Holding the ball in both hands, pull ball apart into 2 equal halves. Rotate just 90 degrees so jagged edges face up and press the two pieces back together again. Place on baking sheet with jagged edges facing up, spacing 2 1/2 inches apart.

Bake 15-18 minutes. Cookies should be slightly undercooked when you remove them from the oven. Cool cookies on baking sheets.
Notes
Recipe Source: Cook's Illustrated
Want to Save This Recipe?