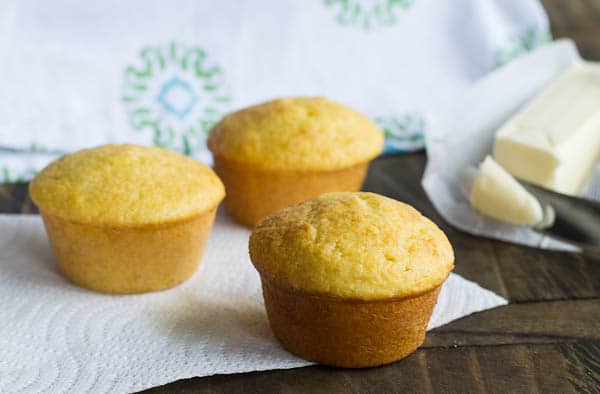 This Boston Market Cornbread copycat  is a recipe I printed off the internet many years ago. Probably around the time I discovered you could print recipes off the internet. Boy was that a great discovery! I must have printed a gazillion of them. I continuously weed out my recipe collection (or I would drown in them) and this is one of the few surviving recipes from that time period (must have been the mid 90s).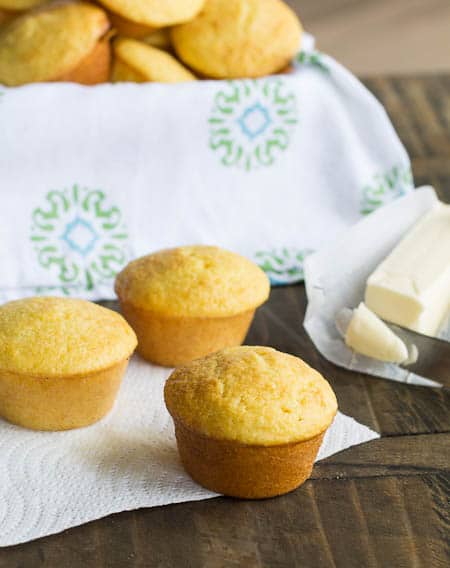 I absolutely love Boston Market's cornbread.
And why do I love it so much? Because it's not really cornbread. It's cake passed off as cornbread.
Who doesn't like cake that can be eaten with a meal instead of after?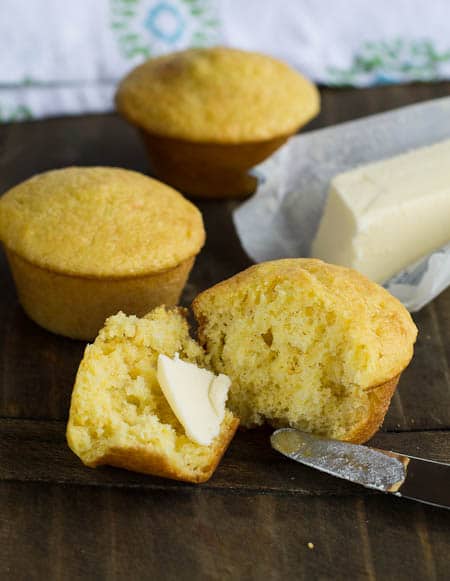 These corn muffins are super sweet, buttery, and oh so delicious! They have more similar in consistency to cake than cornbread. I love them with some super spicy Five Alarm Chili.
This recipe only has 5 ingredients (plus water) so it is super easy and quick to make. It makes a huge batch, but you can freeze half of them or cut the recipe in half.
If you like really sweet cornbread, you will love this recipe 🙂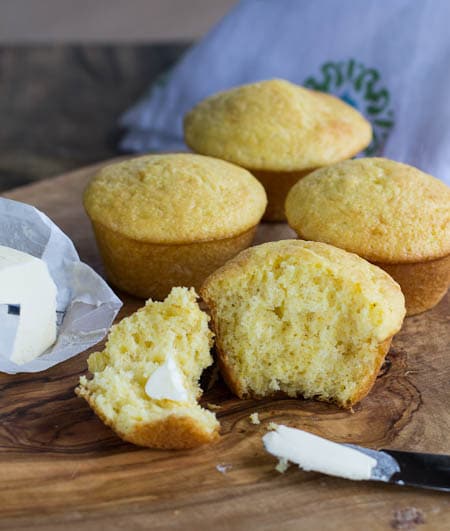 Boston Market Style Cornbread
This cornbread recipe is a Boston Market copycat. It takes more like cake than cornbread, but because it's called cornbread you can get away with eating cake with dinner!
Ingredients
2 boxes Jiffy corn muffin mix
1 box butter flavored cake mix
5 eggs, lightly beaten
⅔ cup milk
1⅓ cups water
½ cup butter, room temperature
Instructions
Preheat oven to 350 degrees and grease 24 muffin cups or 8 mini loaf pans.
Place dry ingredients in a large bowl and mix together.
Add remaining ingredients and mix well. Pour batter into prepared pans
Bake for 25 to 30 minutes, or until golden brown on top and toothpick inserted in center comes out clean.
Allow to cool slightly before removing from pans.
 Recipe Source: You can find this recipe all over the internet. Not sure who the original source is.