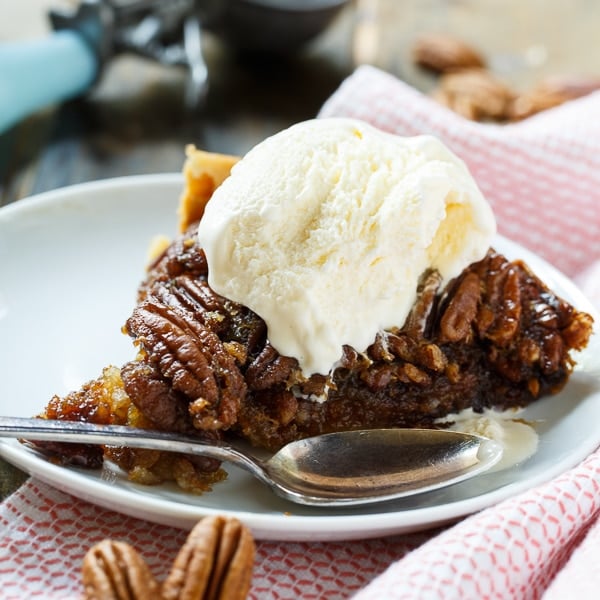 Now that I've made Pecan Pie in a crock pot, I'm thoroughly convinced that anything can be made in a crock pot. The super-sweet filling that is so characteristic of a pecan pie sets up perfectly and the pecans turn beautifully golden in color.
For my family, fall and especially Thanksgiving is all about the pecan pie. Since I get a little tired (ok, a lot tired) of always cooking things the same way, I was really excited to try a Crock Pot Pecan Pie.
If you have an oval 6-quart crock pot like I do, a circular piece of refrigerated pie crust fits a little unevenly (obviously!) But it's workable.
The dough cooks a little unevenly if you leave the excess on the long sides. I thought about trimming it off, but I love the crust so much, I couldn't bring myself to discard any of it and it was too little to do anything else with. So I went with it and the pie crust was a little undercooked in parts, but totally delicious.
I was worried that when I sliced it, it wouldn't hold its shape, but it did. The trick is to let it cool completely. If you want to eat it warm, you can heat it briefly in the microwave.
With a scoop of vanilla ice cream on top, I don't think there's any better southern dessert for fall!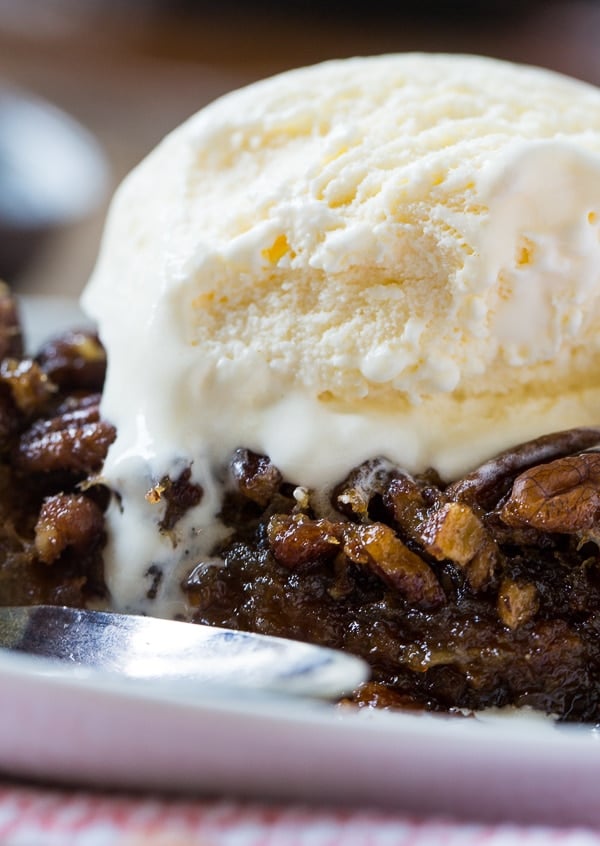 Watch this short How-To Video To Help with the Recipe.
Never miss a recipe. Follow Spicy Southern Kitchen on Pinterest , Facebook, and Instagram.
Sign up HERE for the Spicy Southern Kitchen Newsletter
More Crock Pot Desserts