Last week, I shared a recipe for Oven-Barbecued Beef Brisket that makes one of the best briskets I have ever eaten. When I make a brisket for my family, we always have leftovers and this Brisket Grilled Cheese is one of my favorite ways to use those leftovers.
With gooey melted cheddar and Monterey Jack cheese and pieces of tender slow-cooked brisket, this is a delicious, drool-worthy sandwich. It's a stick-to-your-ribs kind of meal.
I love it because you don't need much brisket, so it's a good meal to make when you just have a small amount of leftovers. A little brisket goes a long way in these sandwiches.
In terms of comfort food, grilled cheese is right up there with mac and cheese as the ultimate comfort food. And adding brisket takes it to a whole new level.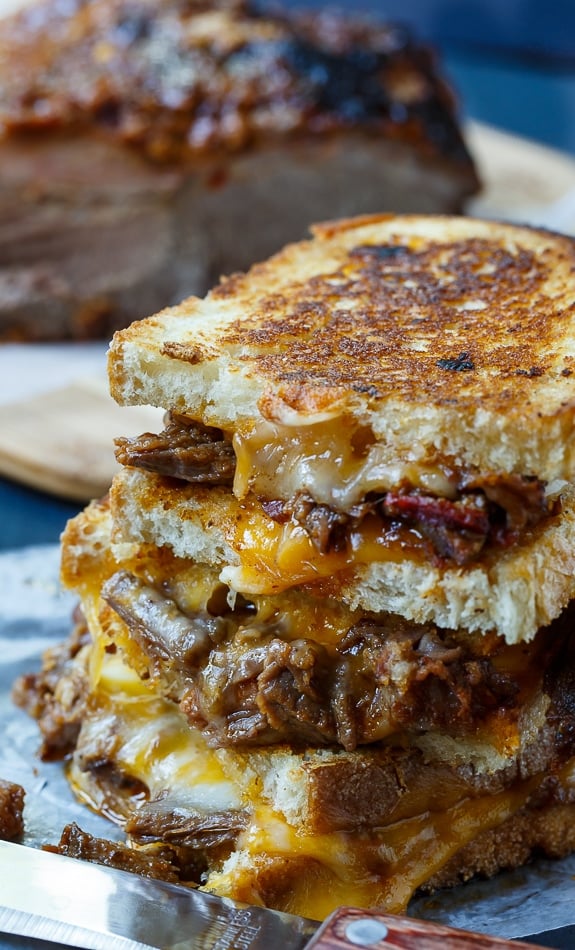 Never miss a recipe! Follow Spicy Southern Kitchen on Pinterest and Instagram.
Sign up HERE for the Spicy Southern Kitchen Newsletter
More Sandwich Recipes