Praline Glazed Ham is a spiral cut ham covered in a sweet praline glaze with lots of pecans, brown sugar, and maple syrup. Some Dijon mustard and cayenne pepper balance the sweetness of the glaze.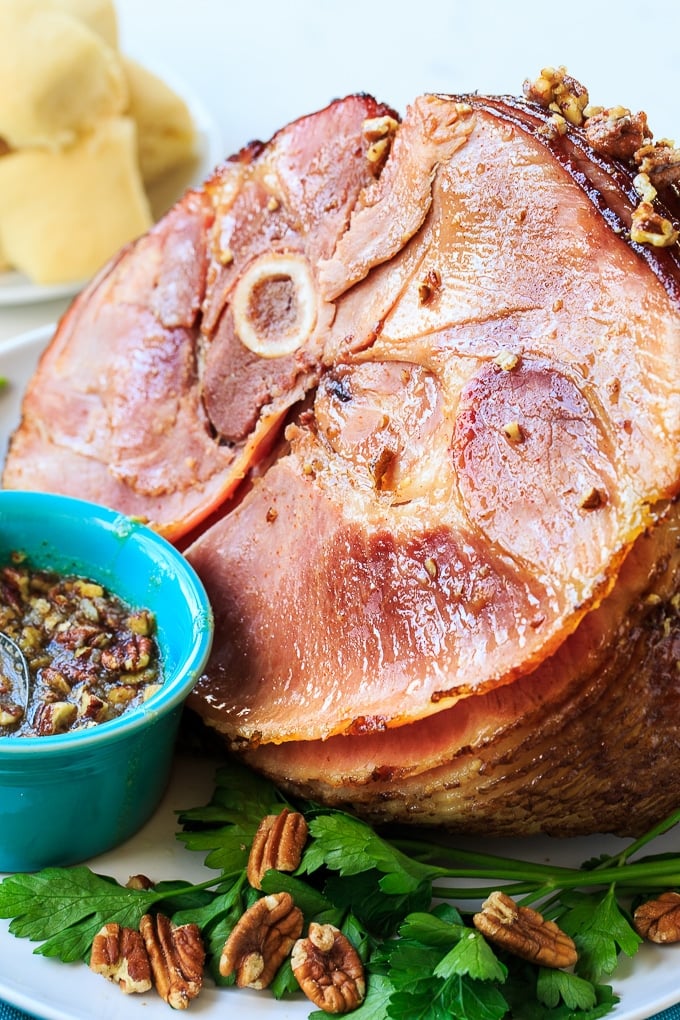 This easy-to-make ham is sure to add lots of flavor to your holiday table.
To make Praline Glazed Ham you begin with a fully cooked spiral cut ham. I get mine at Costco. Then the ham is wrapped in aluminum foil so that it doesn't dry out and cooked in a 275 degree oven for 2 1/2 hours. Since the ham is already cooked, we're really just cooking it to warm it slowly.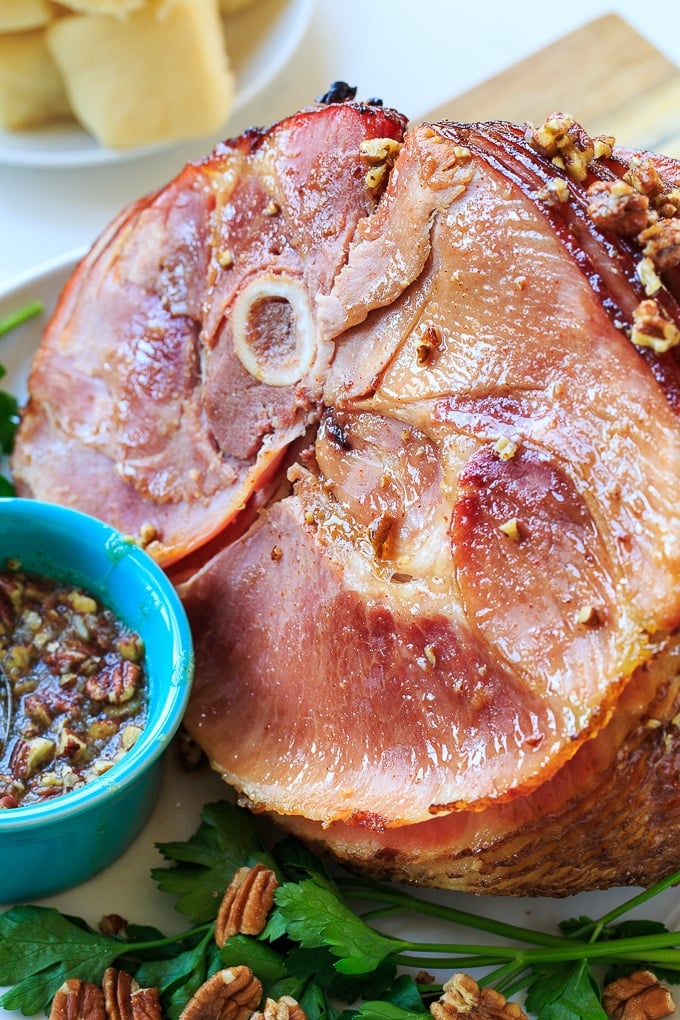 Once the ham reaches an internal temperature of  120 degrees, the oven temperature is raised to 400 degrees and the ham is basted with praline glaze. Ten minutes gets the glaze nice and warm and it begins to seep down into the cracks. Another basting of glaze and a quick broil to crisp it up some and this Praline Glazed Ham is ready to take center stage on your holiday table!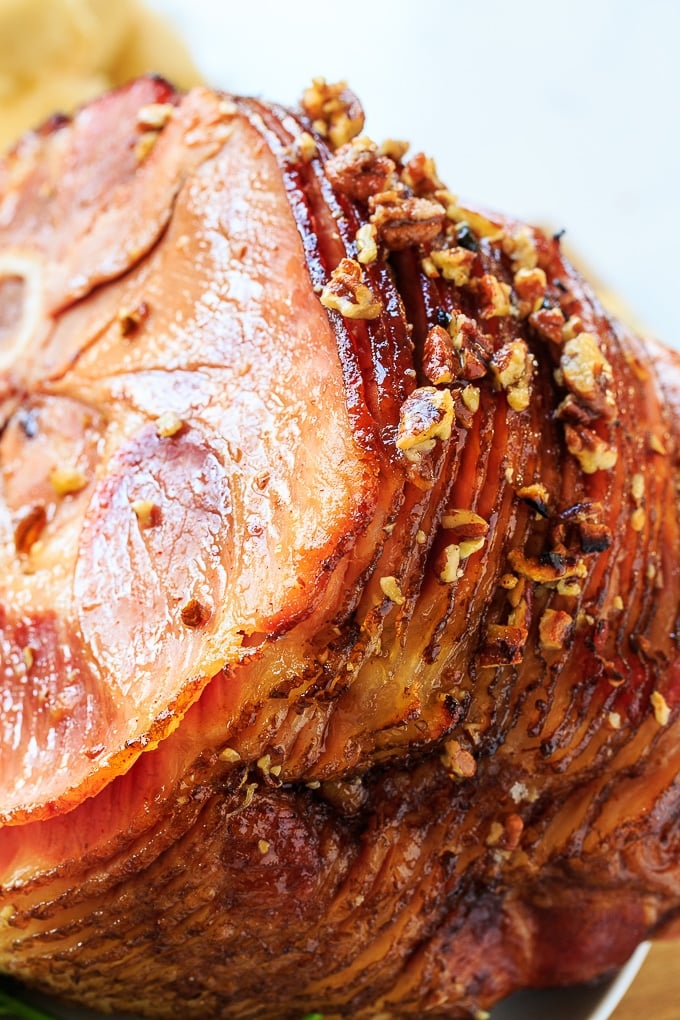 Be sure to serve Praline Glazed Ham with some Super Creamy Mac & Cheese! They are a match made in heaven!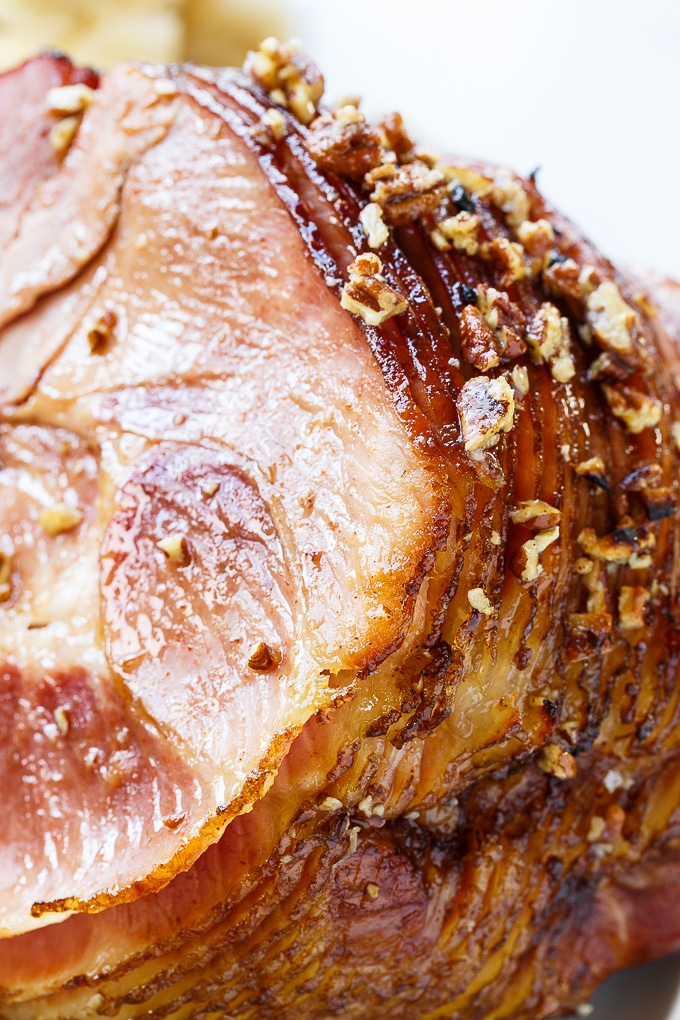 Ingredients
1

large ham,

bone-in (I use spiral cut)

3/4

cup

pure maple syrup

1/4

cup

packed light brown sugar

1

tablespoon

Dijon mustard

2

tablespoons

butter,

melted

1/2

cup

chopped pecans

1/4

teaspoon

cayenne pepper
Instructions
Heat oven to 275 degrees.

Wrap ham completely in heavy duty aluminum foil and place in a roasting pan.

If ham is not sliced, use a knife to cut a crosshatch pattern, only going about 1/4-inch deep. This will help keep the glaze on the ham.

Bake for about 2 1/2 hours. The ham is already fully cooked, but you want it to reach an internal temperature of 120 degrees.

Combine all ingredients for glaze in a medium bowl and mix well.

Remove ham from oven and raise oven temp to 400 degrees.

Brush glaze all over ham, being sure to get a little between the slices.

Place ham back in oven for 10 minutes. You can keep it loosely wrapped in foil or pull the foil down and away from the ham.

Remove ham from oven, baste again and place ham under broiler for a few minutes to get glaze golden brown.
Want to Save This Recipe?
Use leftover ham in these recipes!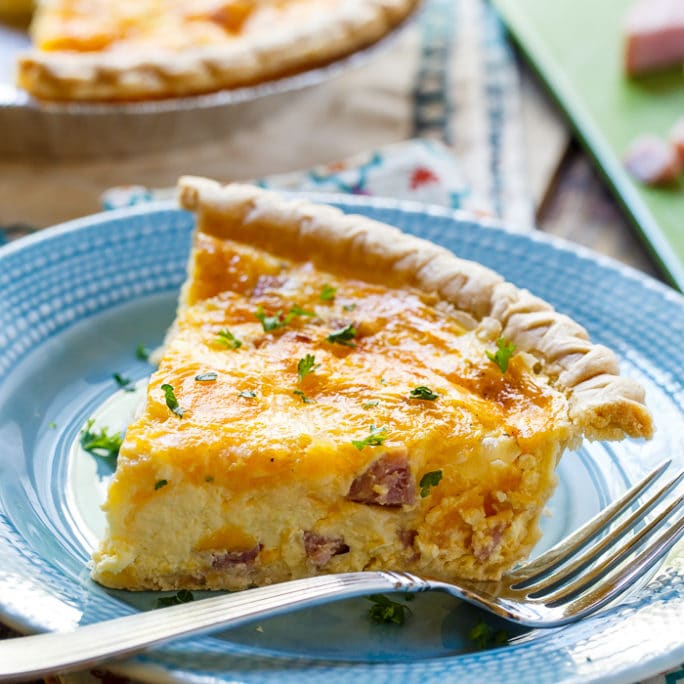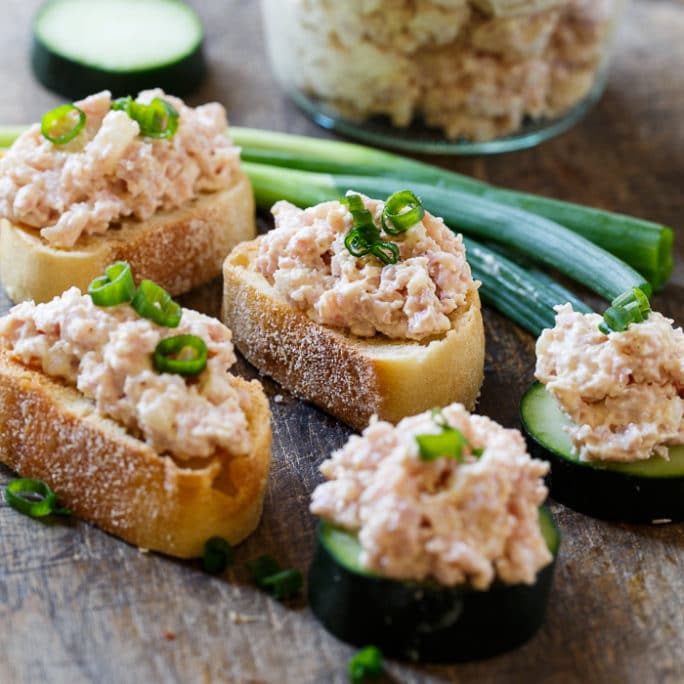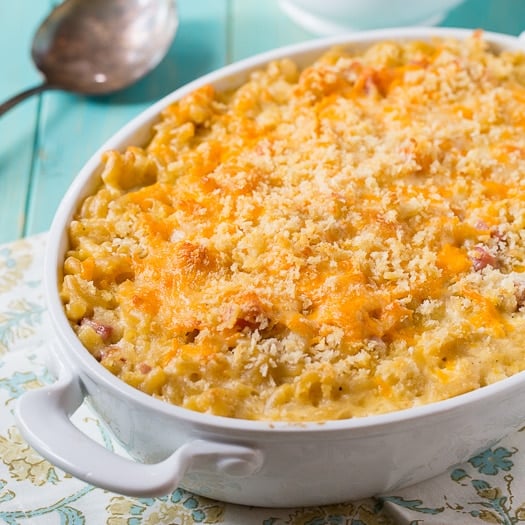 Disclosure: This post may contain affiliate links.