This Jalapeno Chicken Salad has a mayonnaise base and is spiced up with pickled jalapenos. Serve it in a crisp tortilla bowl for a fun and delicious chicken salad southwestern style.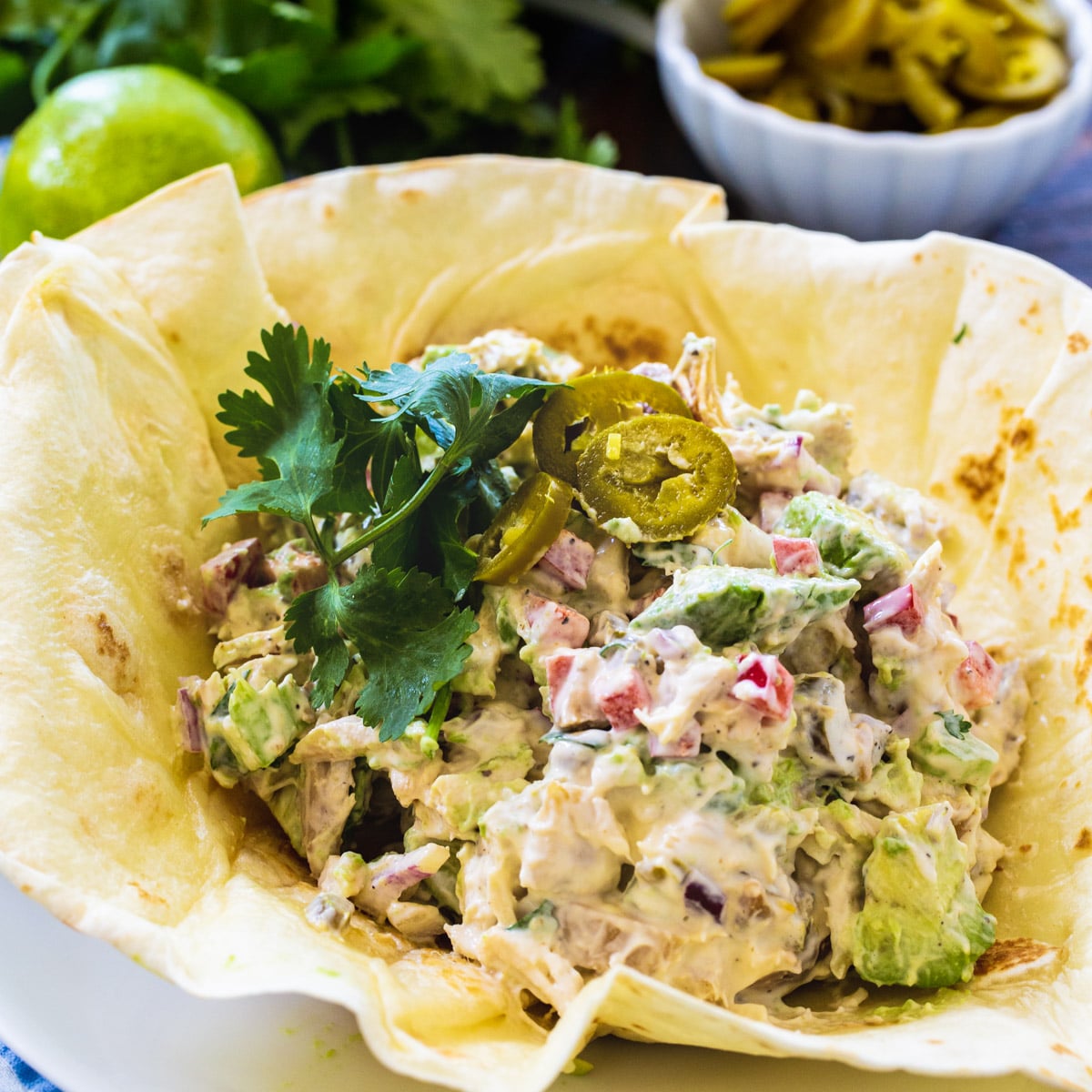 Chicken Salad is without a doubt one of my Top 5 favorite things to eat for lunch. I love the creaminess of it and I usually like it chock full of nuts (pecans or almonds) and fruit (grapes or dried cranberries).
Spicy with Tex-Mex Flavors
But every now and then I like to add some heat to my chicken salad and this Jalapeno Chicken Salad is the perfect spicy version. It's simple to make. Mix some shredded chicken with mayonnaise, lime juice, a little ground cumin, celery, red onion, red bell pepper, avocado, and fresh cilantro. Plus a heavy dose of chopped pickled jalapenos.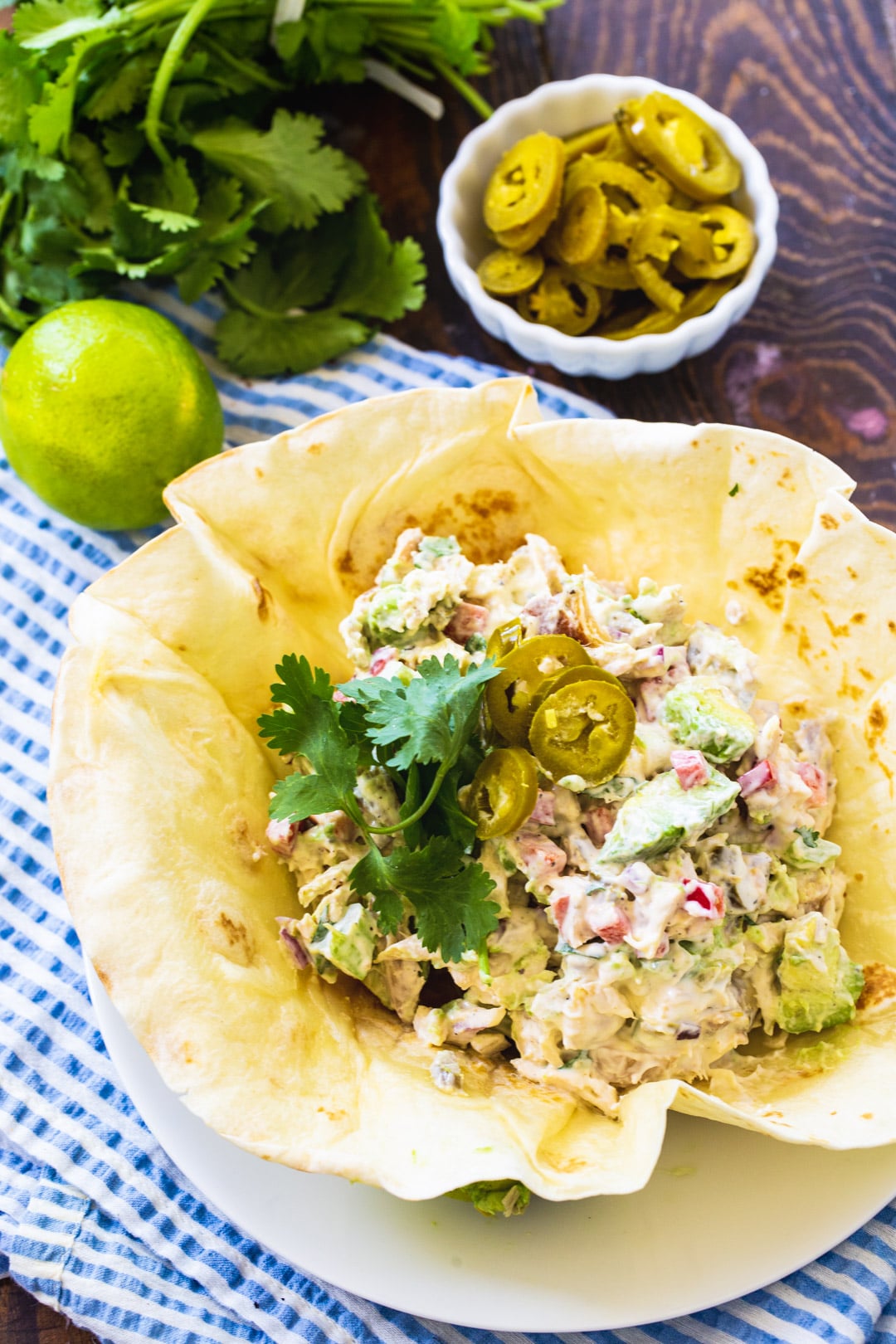 The pickled jalapeno and lime juice really add some zest and the cool and creamy avocado helps cool it down some.
Serving Suggestion
Instead of serving it on bread, it's fun to make simple tortilla bowls. Just heat a tortilla in a skillet until very pliable. Then shape it over an upside down bowl. Leave it that way until it cools and voila! You have an edible bowl for your chicken salad.
So next time you're in the mood for chicken salad, try this south of the border version. I think you'll love it!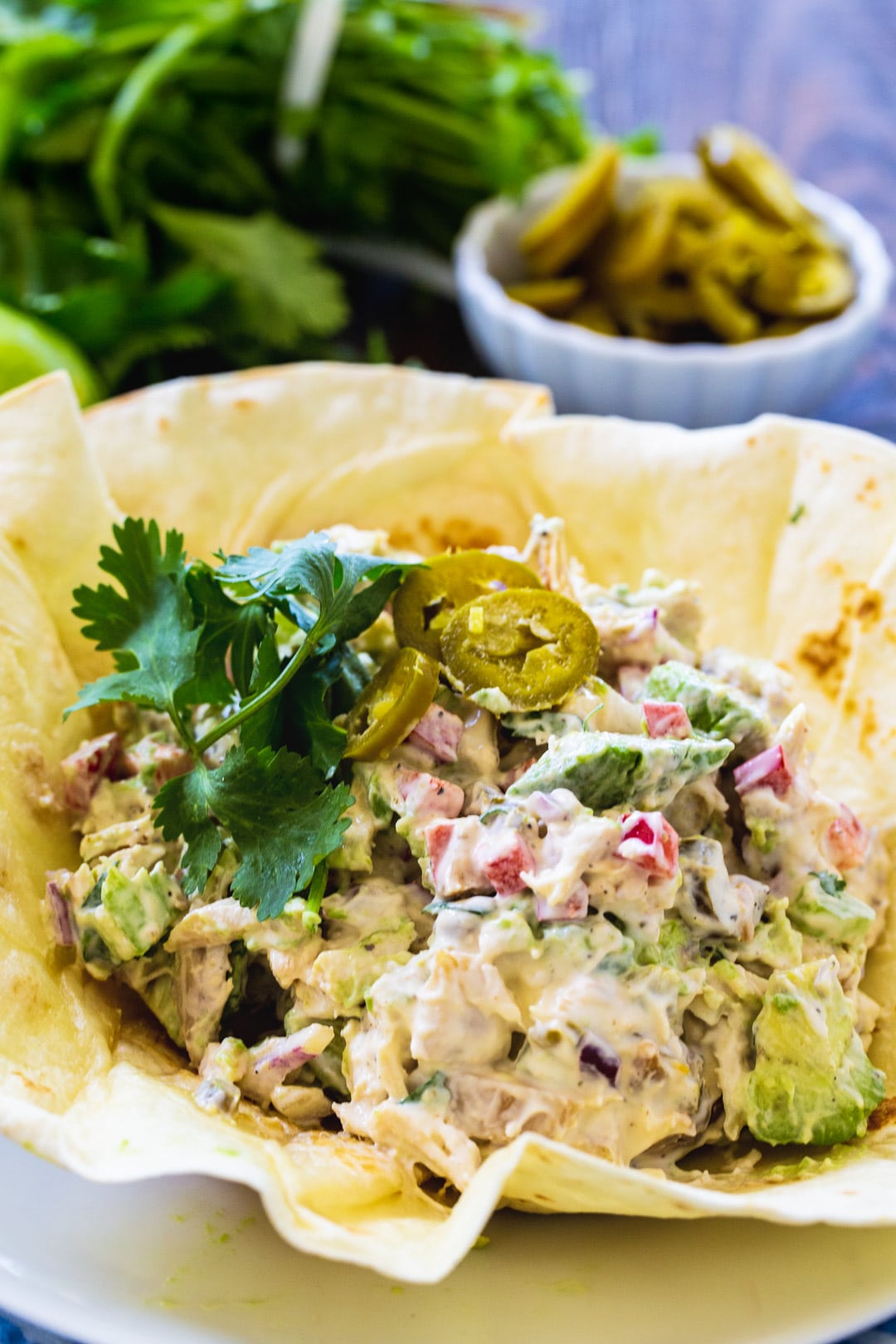 More Amazing Chicken Salad Recipes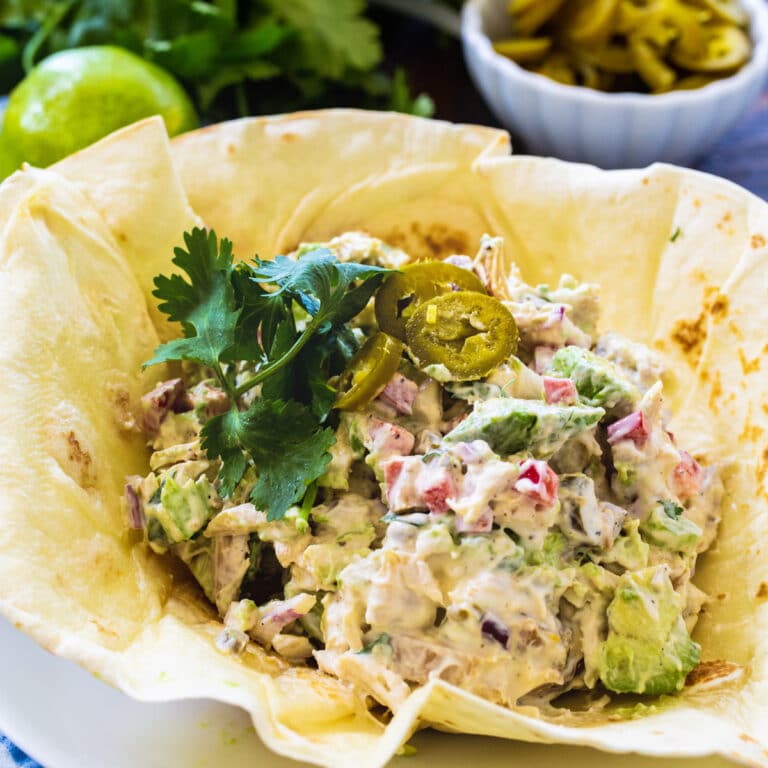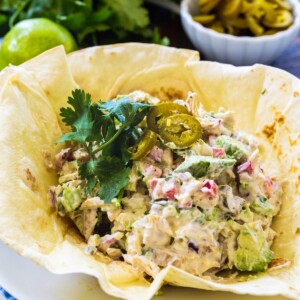 Jalapeno Chicken Salad
Creamy Jalapeno Chicken Salad has a little zip from pickled jalapenos and lime juice. Serve in a homemade tortilla bowl for a fun presentation.
Ingredients
2/3

cup

mayonnaise

1

tablespoon

lime juice

1/4

teaspoon

ground cumin

3

cups

shredded cooked chicken

1/2

celery rib,

finely chopped

1/2

red bell pepper,

seeded and finely chopped

1/2

red onion,

finely chopped

1/2

avocado,

diced

2

tablespoons

cilantro,

chopped

1/4

cup

sliced pickled jalapeno peppers,

diced

salt and pepper

4

large flour tortillas

cooking spray
Instructions
In a medium bowl, stir together mayonnaise, lime juice, and cumin.

Add chicken, celery, red bell pepper, red onion, avocado, cilantro, and pickled jalapenos. Stir well to combine.

Season to taste with salt and pepper.

Heat a nonstick skillet over medium heat. One at a time, spray both sides of a tortilla with cooking spray and heat, flipping half way through, in skillet until soft and pliable and beginning to get brown spots.

Quickly place tortilla over an overturned bowl, use your hands to shape it around the bowl. Let cool.

To serve, place about 1 1/3 cups of chicken salad in each tortilla cup.
Want to Save This Recipe?
Originally published August 28, 2014.
Recipe adapted from Cook's Country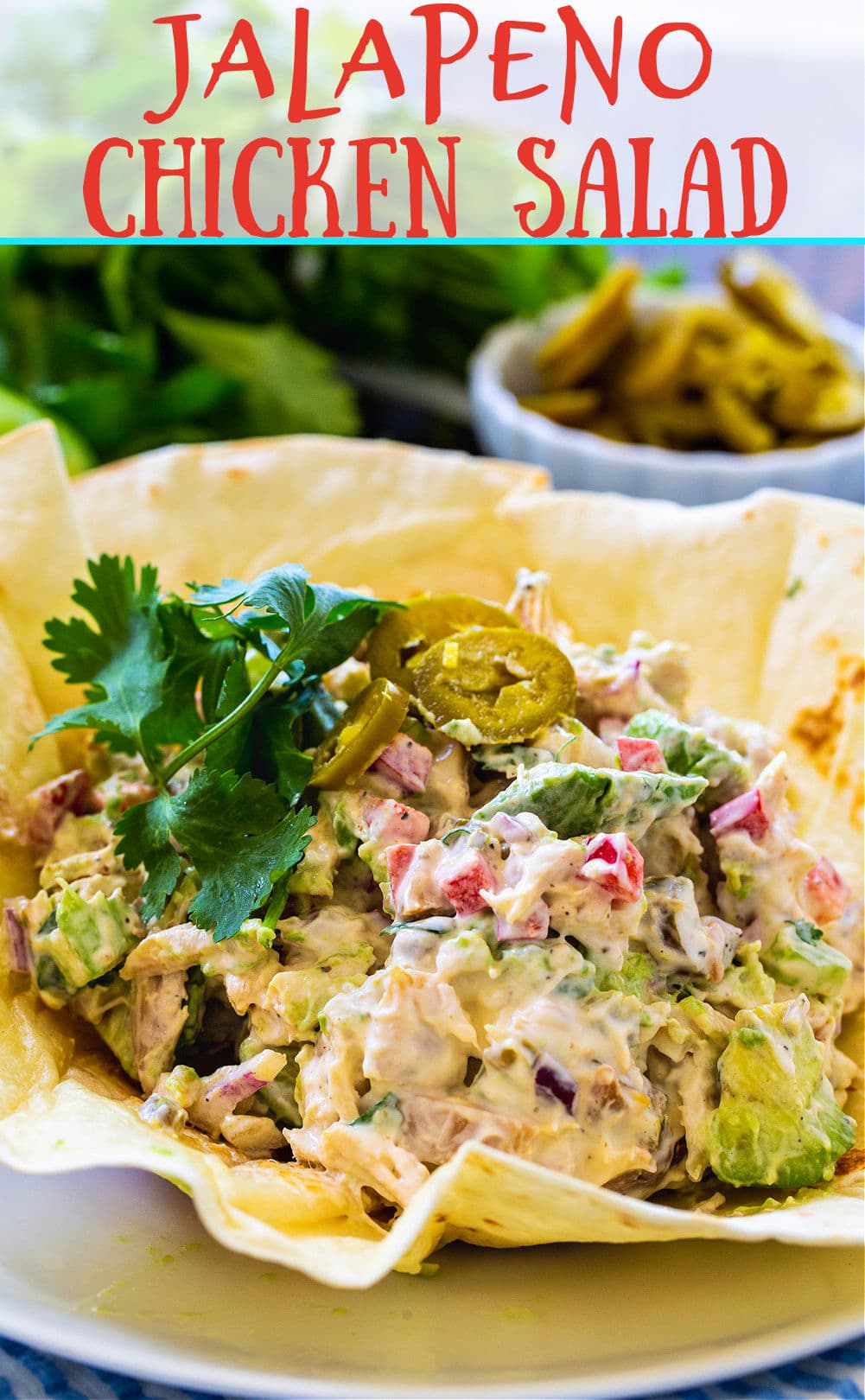 Dislcosure: This post contains affiliate links.