Creamy and cheesy Hot Black Eyed Pea Dip to bring you lots of good luck and prosperity in the New Year. Serve with tortilla chips for a delicious party food.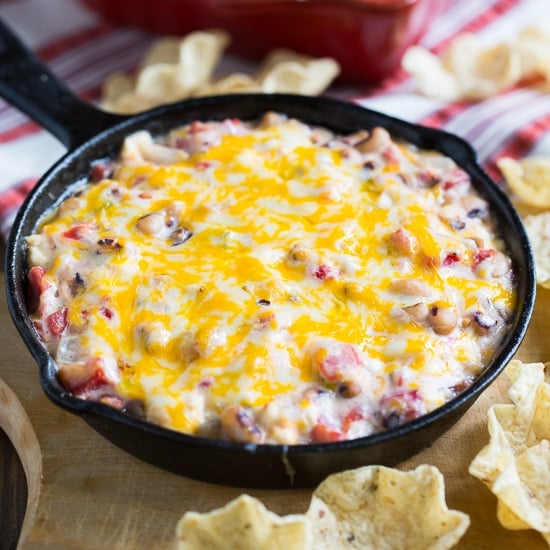 Every New Year should be started with black-eyed peas to insure good luck and prosperity in the year to come. We could all probably use a little extra of both. Served with tortilla chips, this warm and cheesy Black-Eyed Pea Dip makes a delicious southern party food or appetizer. It's full of cream cheese, sour cream, cheddar cheese, plus a can of Rotel diced tomatoes with green chilies. A can of Rotel always livens up a dip. I've also added some diced jalapeno peppers for some heat.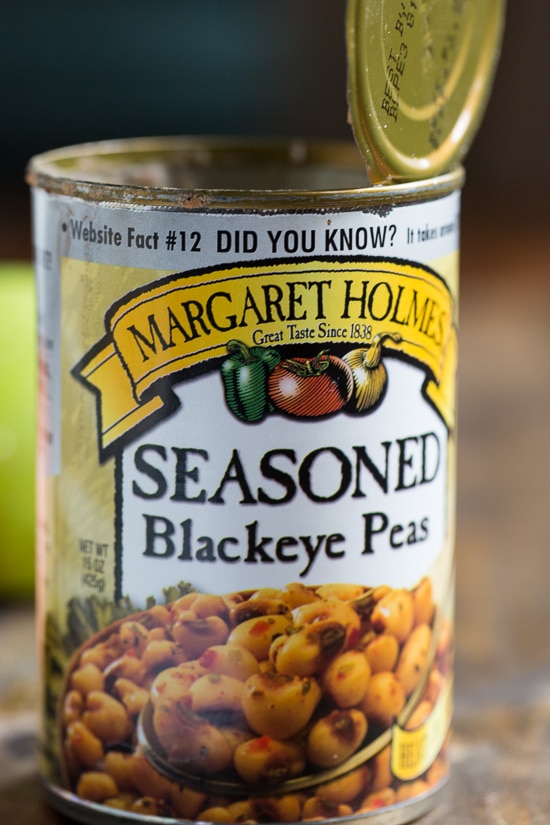 I like to use Margaret Holmes seasoned Black-Eyed Peas because they have so much wonderful flavor. You could use unseasoned black-eyed peas instead, but I would add some Season salt and maybe some garlic powder to the dip to add some more flavor.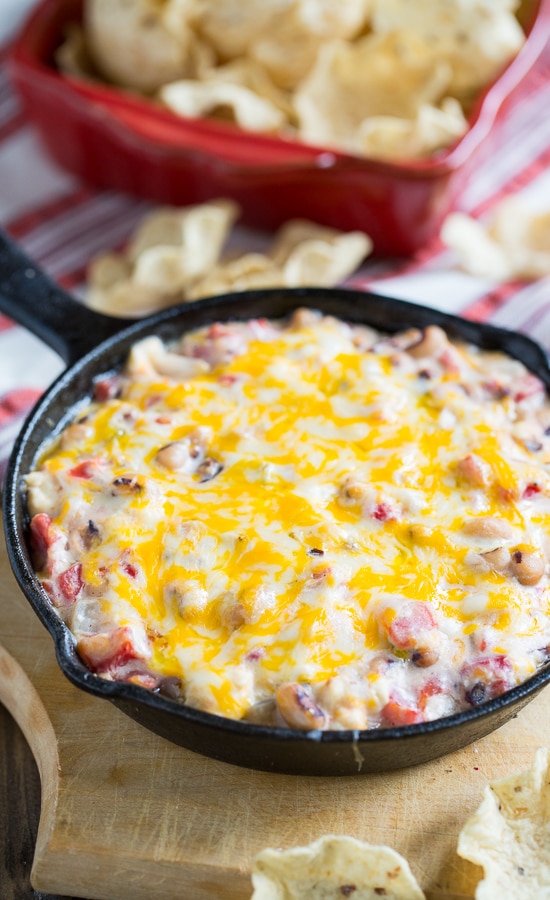 Where oh where did 2014 go? So much has happened this year but it feels like it went by lightening fast. 2014 was the year we kicked cancer to the curb, hopefully for good. (My 17 year old son was diagnosed with Stage 3 Testicular Cancer in November 2013. He is now healthy and happy and I couldn't feel more blessed.)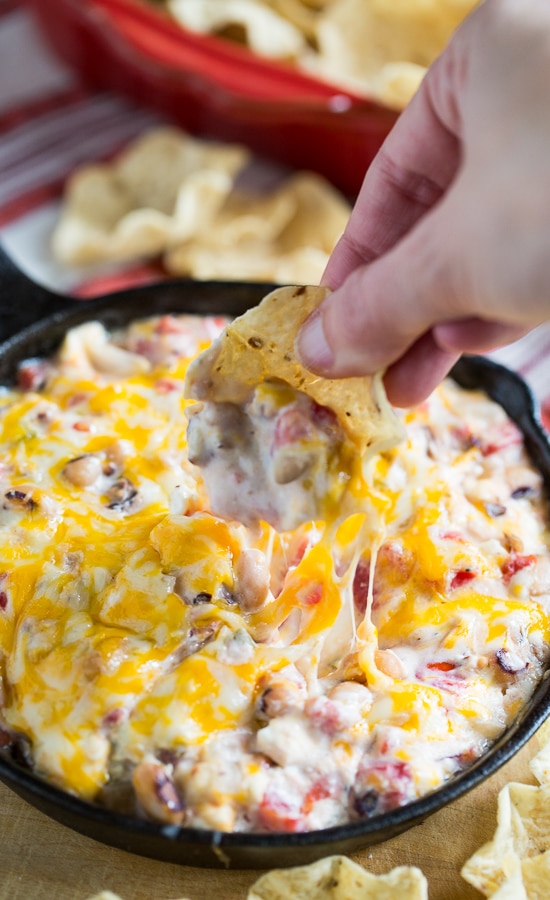 But we want to keep the lessons we learned from cancer close to our hearts as we go into the new year. There are so many people hurting and in need. Be sure you treat everyone with kindness beacsue you have no idea the life challenges they face. You never know just how much good there is in the world until you experience something really bad. The kindness of friends, neighbors, family, even strangers was at times overwhelming to me. There's nothing like seeing your child face a life-threatening disease to make you realize what is important in life. And that most of what we work ourselves up over is really, really small stuff. Each of us has an amazing amount of strength within ourselves we can tap into. A few years ago I never would have thought I could get through what I had to this past year and not fall completely apart. But love, especially a mother's love, can do just about anything. We can't let our fears control us. Every time I get afraid to do something, I think about the courage my son fought cancer with. And I think about all the other children out there who have to get up each day and deal with stuff most adults can't even fathom. So when I find myself in an uncomfortable situation, afraid to try something new, or my fears are getting the best of me I have to stop myself and think about how many people in this world are facing much harder challenges than I am. Life isn't fair. You can choose to make the best of it. Or not make the best of it.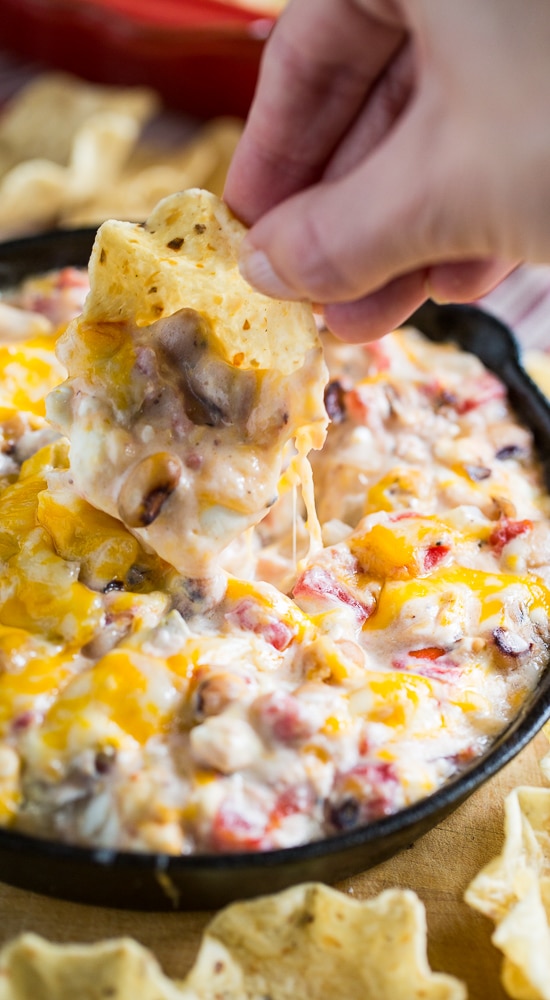 So out of bad comes much good and my son, Chase,  is taking his cancer experience and trying to do good with it. He has formed a nonprofit organization called The Cancer Chase to raise money for cancer research. There will be a Cancer Chase 5K in Fort Mill, SC on February 14, 2015 and all proceeds will benefit Carolinas Healthcare System's Levine Cancer Institute. If you live in the Charlotte area and would like to participate you can register for the 5k or 1 mile Fun Run here. (Click "register now" on the right hand side.) If you would just like to donate to the cause, you can register to "sleep in for the cause" for $20.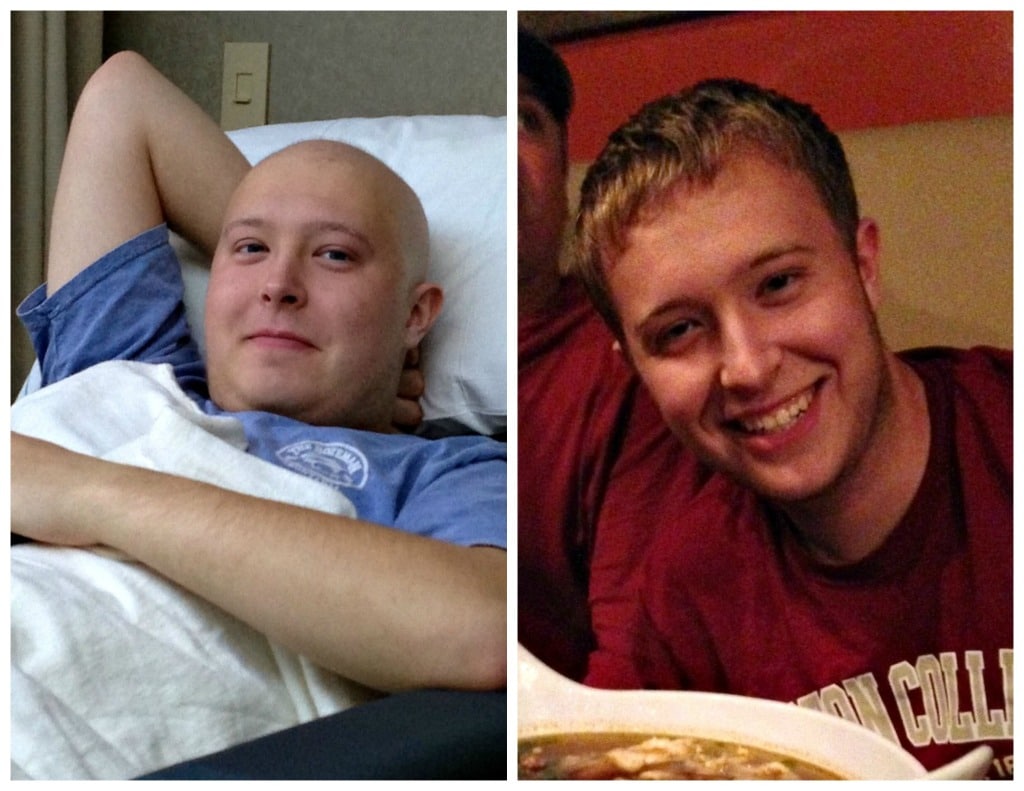 During Chemo and After
Chase appreciates your support!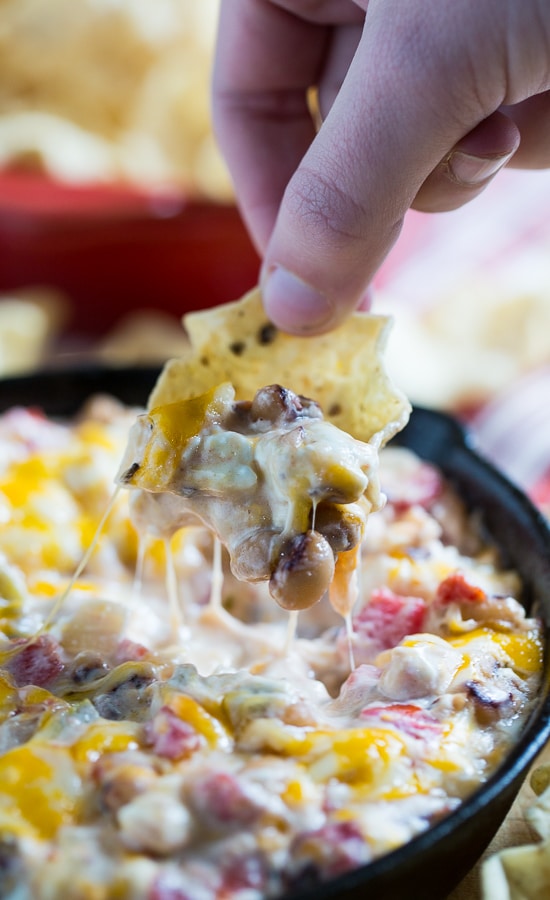 Here's to a New Year! I hope that each one of you will find much love, happiness, good health, and strength to face what life throws at you.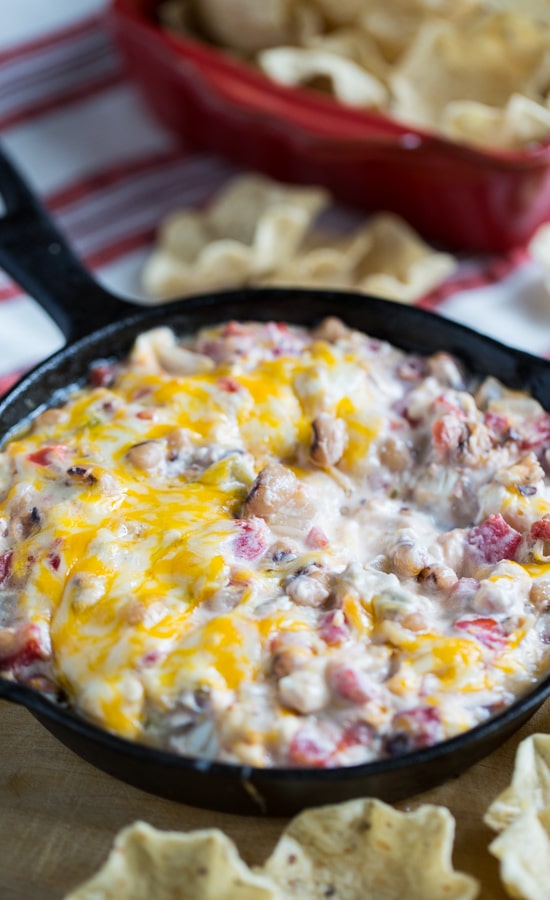 Watch the video below to see how to make Black-Eyed Pea Dip.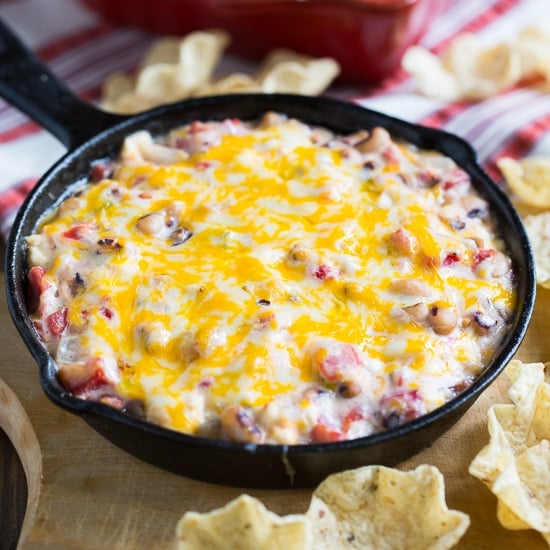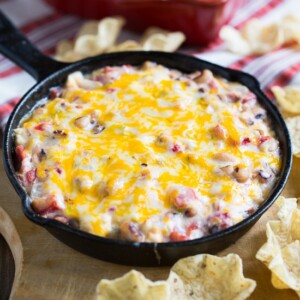 Hot Black-Eyed Pea Dip
Creamy and cheesy Hot Black Eyed Pea Dip to bring you lots of good luck and prosperity in the New Year. Serve with tortilla chips for a delicious party food.
Ingredients
1

tablespoon

butter

1

small onion,

diced

1/2-1

tablespoon

finely chopped pickled jalapenos

1/4

teaspoon

ground cumin

4

ounces

cream cheese,

softened

1/3

cup

sour cream

1

(10-ounce)

can Rotel diced tomatoes and green chilies,

drained

1

(15-ounce)

can seasoned black-eyed peas,

drained

salt and pepper

1/2

cup

shredded Mexican cheese or cheddar
Instructions
Preheat oven to 350 degrees.

Melt butter in a pan and add onion. Cook until soft.

Add remaining ingredients to pan EXCEPT shredded cheese. Stir to evenly mix and remove from heat. Check for seasoning and add salt and pepper to taste.

Transfer dip to a greased cast iron skillet or baking dish. Sprinkle shredded cheese on top.

Place in oven and bake for 20 minutes or until warm and cheese is melted.

Serve with tortilla chips.
Want to Save This Recipe?
 More New Years Recipes