This Bacon Wrapped Pork Tenderloin is juicy and smokey and makes an exceptional family meal for the holidays. I love to serve it with a side of Green Beans with Pecan Vinaigrette.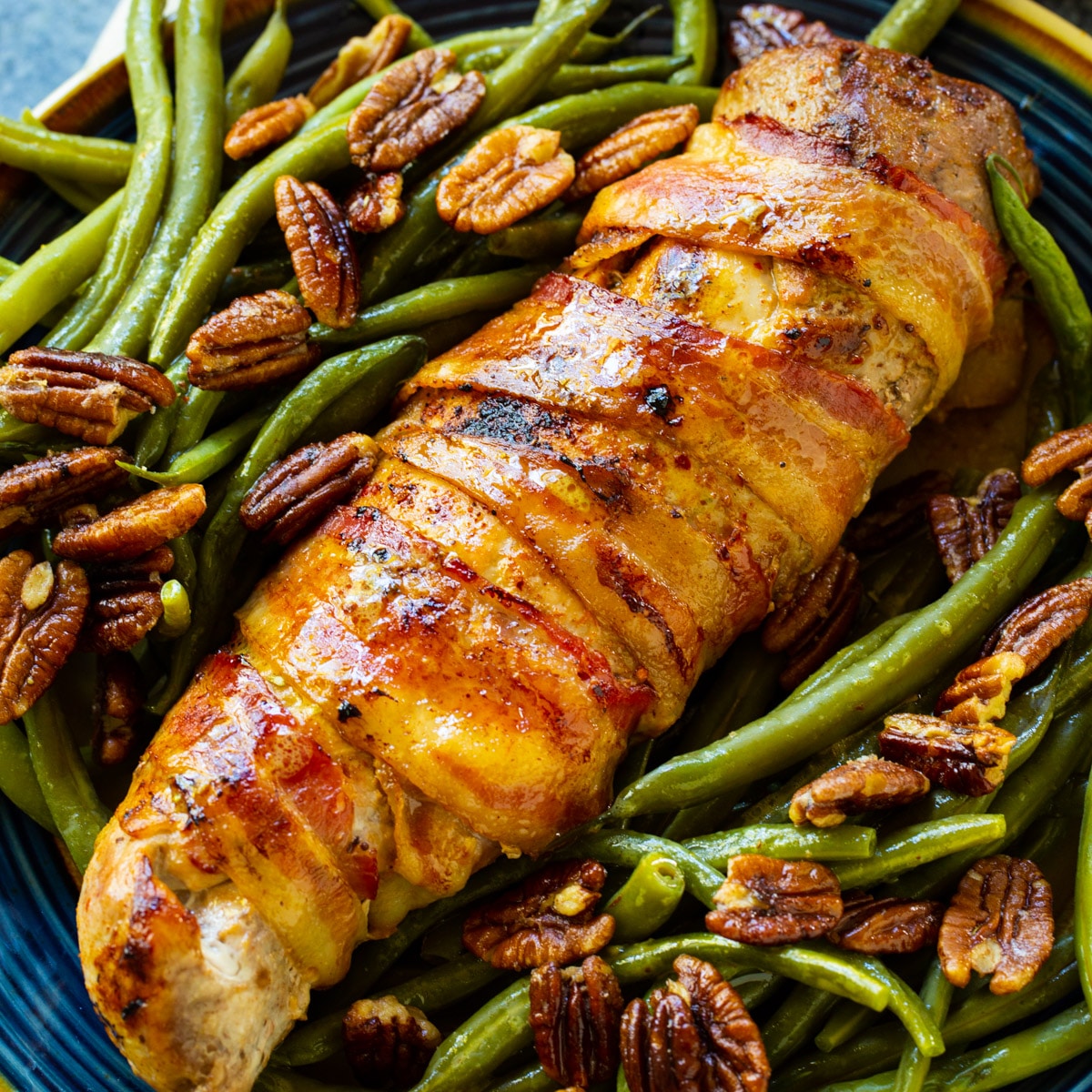 Only 4 Ingredients
The pork tenderloin is super easy to make- only 4 ingredients including the pork are needed.
The flavor of this pork tenderloin comes from 3 sources- a marinade, a rub, and the bacon that is wrapped around it.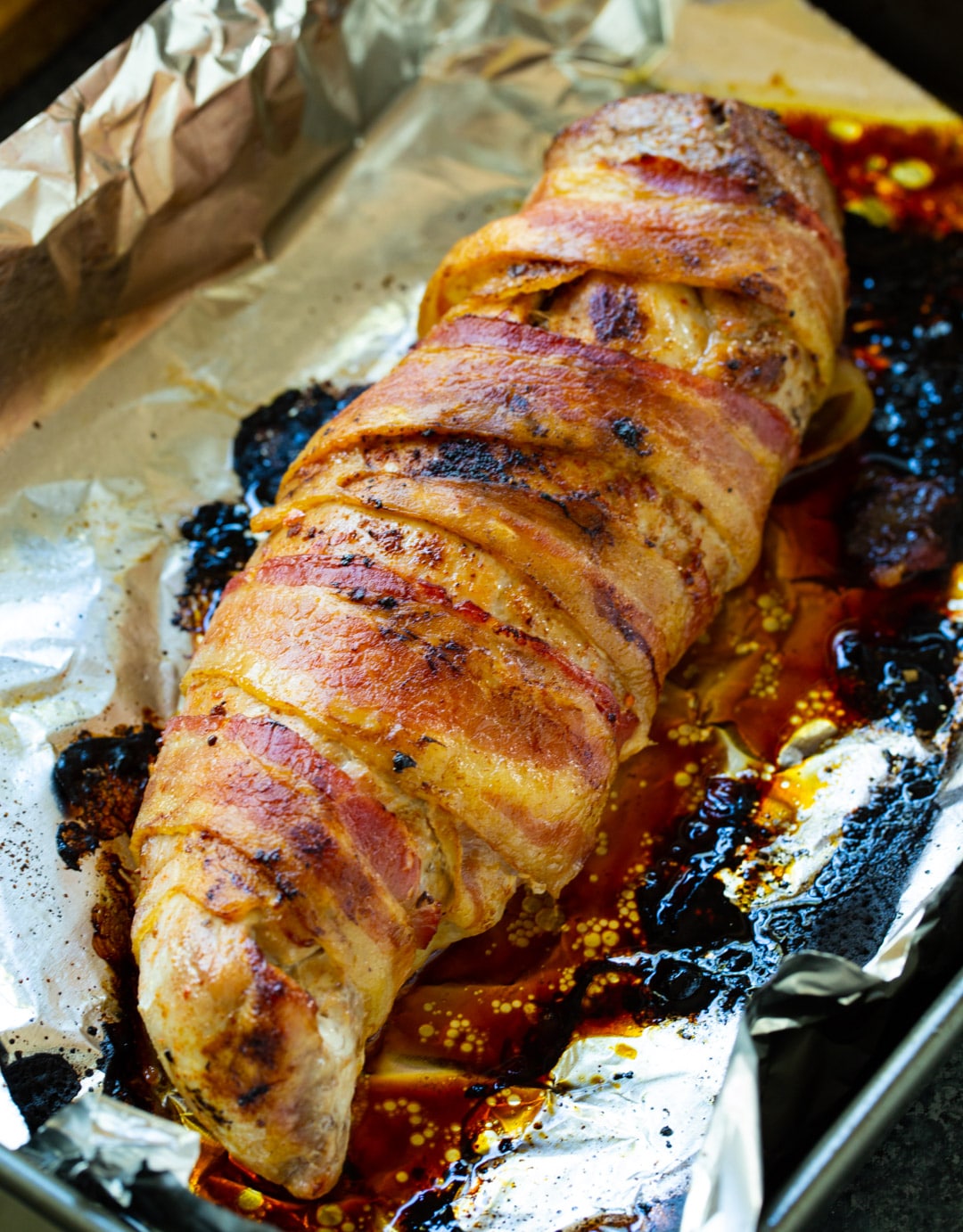 Marinate The Pork
I first marinate the pork in Stubb's Pork Marinade for up to 24 hours. It's made from chilis, lime, and ginger and it gives the pork a wonderful base flavor plus helps it cook up super tender.
Next remove the pork form the marinade and sprinkle it with a little Stubb's Pork Rub. Then wrap it in bacon, place it in a 400 degree oven until it reaches about 140 to 145 degrees. Turn on the broiler to crisp up the bacon. Let it rest a few minutes and it's ready to serve. So easy and so delicious!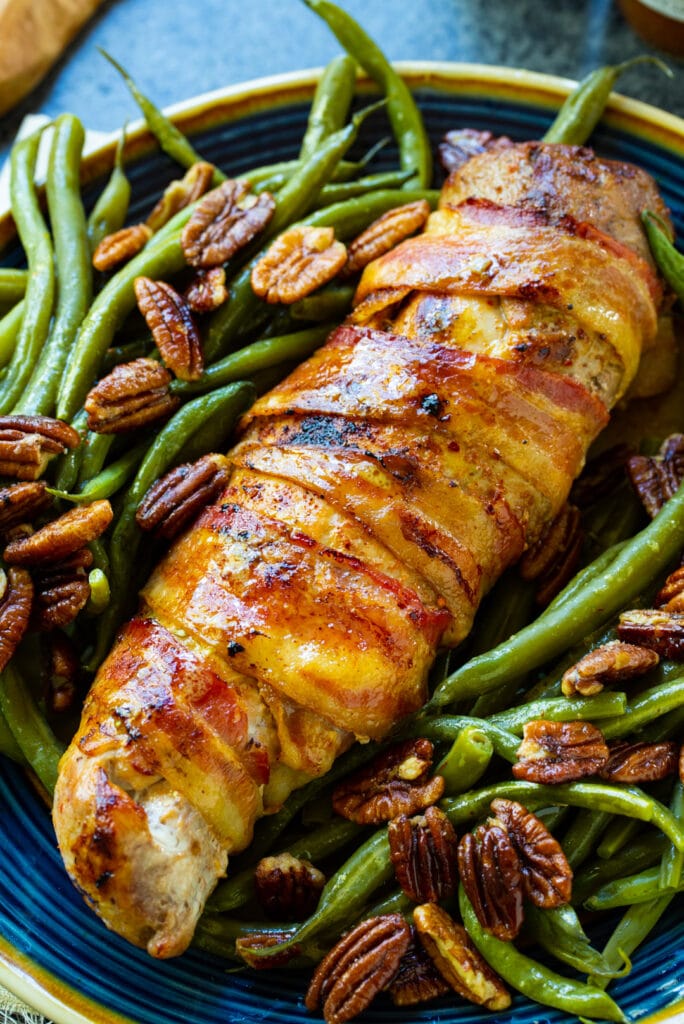 Stubb's has so many different Bar-B-Q Sauces, marinades, rubs, and Cookin Sauces that really add bold flavors to your food. Plus they have a huge collection of recipes on the Stubb's BBQ website to help you add some of that awesome Stubb's flavor to your meals. I've paired this Bacon-Wrapped Pork Tenderloin with the Green Beans and Pecan Vinaigrette recipe from their site. It's a really flavorful way to serve green beans and is a wonderful recipe for the holidays.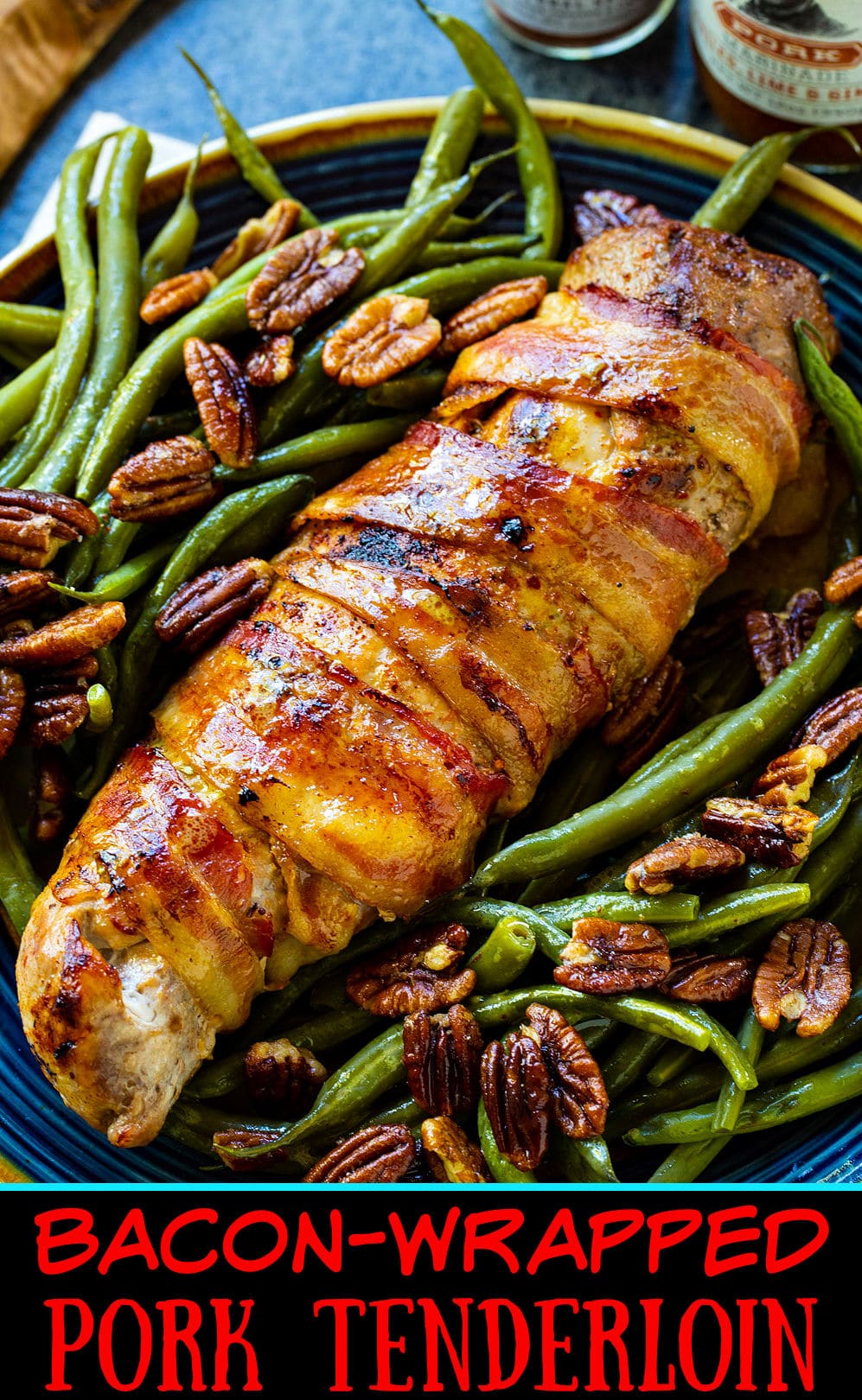 More Pork Recipes To Try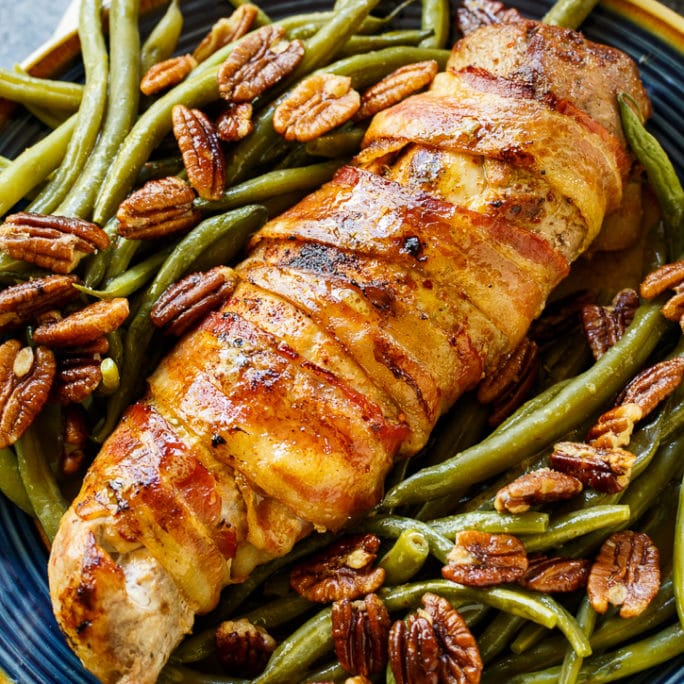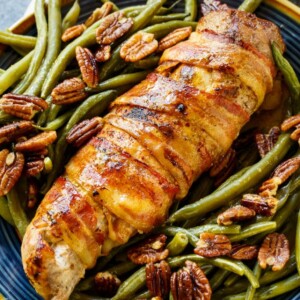 Bacon-Wrapped Pork Tenderloin
This easy Bacon-Wrapped Pork Tenderloin is wonderfully juicy and smokey. Only 4 ingredients needed for this easy dinner.
Ingredients
1

pork tenderloin

1/2

cup

Stubb's Pork Marinade

1

teaspoon

Stubb's pork rub

6

slices

bacon
Instructions
Place pork tenderloin and marinade together in a large plastic bag and seal. Refrigerate for 4 to 24 hours. Remove tenderloin from bag. Pat dry with paper towels.

Sprinkle Stubb's pork rub evenly over tenderloin.

Wrap bacon pieces around tenderloin. (Not too tight because bacon will shrink as it cooks.)

Place on a foil-lined baking sheet or pan and bake in a 400 degree oven for 30 to 40 minutes. You want the internal temperature to reach 140 to 145 degrees at this point. It will go a little higher when you broil it.

Turn broiler on high and broil until bacon is crispy. Check to see that internal temperature is about 145 degrees.

Let rest before slicing.
Want to Save This Recipe?
Originally posted November 18, 2016.
Disclosure: This is a sponsored post. I appreciate the opportunity to share products I love and use in my own kitchen.