Bananas Foster for breakfast.
Sounds great, doesn't it? And it is.
A soft and crumbly, but moist coffee cake flavored with bananas, rum, brown sugar, and cinnamon, topped with a pecan streusel and drizzled with rum sauce – this is not your regular old coffee cake.
When the kids are out of school for Christmas break, I put a little extra time into making breakfast foods. My husband tends to take quite a few vacation days around Christmas, so if I bake something like coffee cake or muffins, they are bound to get eaten by someone.
This Bananas Foster Coffee Cake is not only a great way to use up ripe bananas, it is perfect for the holidays when there tend to be more people than usual around the house.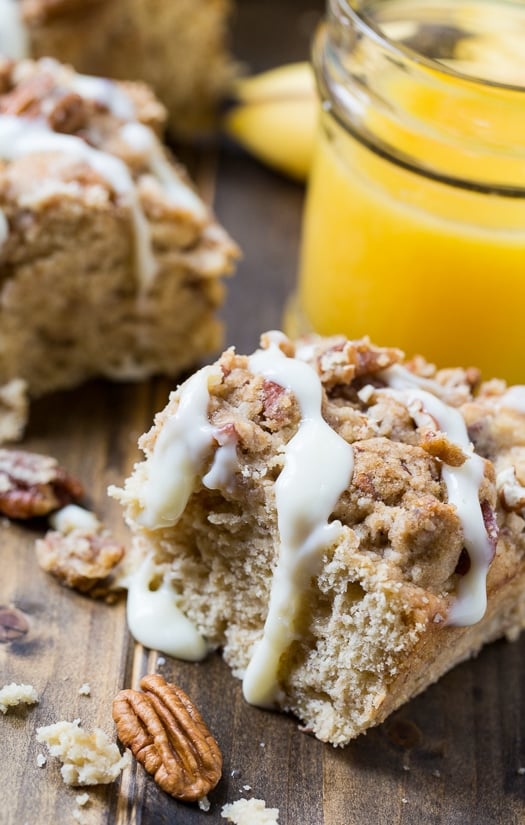 It's an easy recipe, albeit with a few different parts. It makes a large amount, easily 16 servings. But leave it on the counter and I guarantee it will disappear in no time!
You can serve it for breakfast, brunch, or even dessert. Or just snack on it all day long. 🙂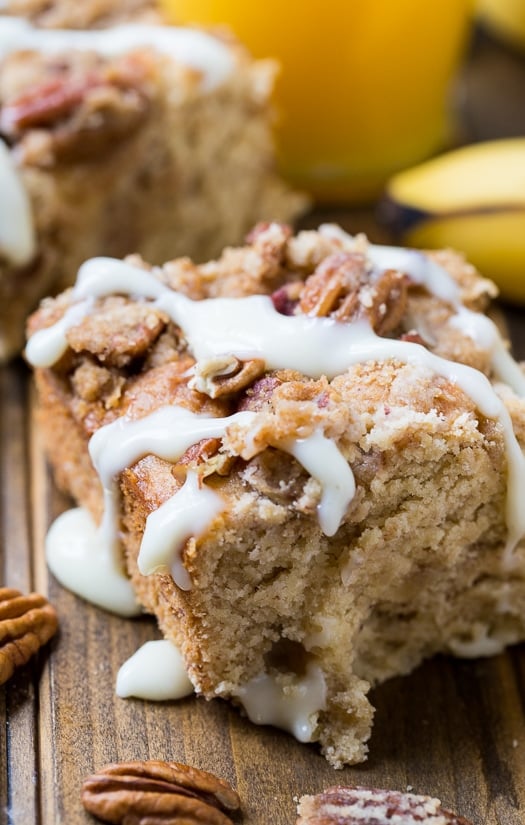 Recipe Source: adapted from
Southern Living
 More Bananas Foster Recipes