Whole Fried Okra fries up wonderfully crispy. Such a great way to eat this summer vegetable. Great on its own or dipped in sauce.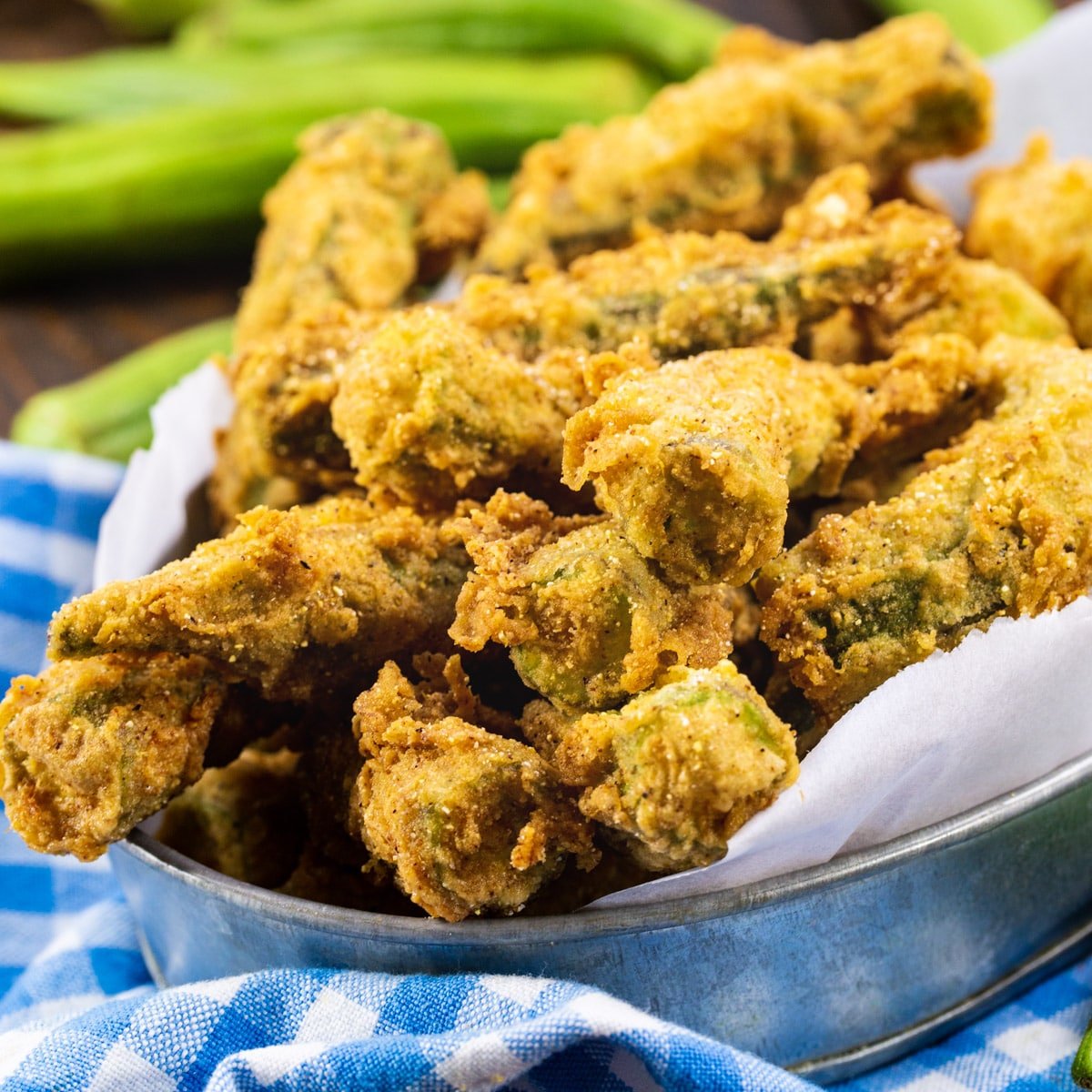 Seasoned with paprika, garlic powder, and cayenne pepper, this fried okra is super flavorful. Serve it as is or with Ranch Dressing or Comeback Sauce for dipping. A little cornmeal mixed in with the flour creates a wonderful crispy coating.
I prefer fried okra that has been sliced into rounds, but this Whole Fried Okra is pretty fantastic too. It's like comparing chicken tenders to popcorn chicken. They are both delicious and it just depends what you are in the mood for.
WHAT TO FRY OKRA IN?
You can fry in either vegetable oil or shortening. Peanut oil is also a good choice, but it is expensive. I think shortening creates a superior flavor and a lighter, crispier coating than vegetable oil, but it is personal preference.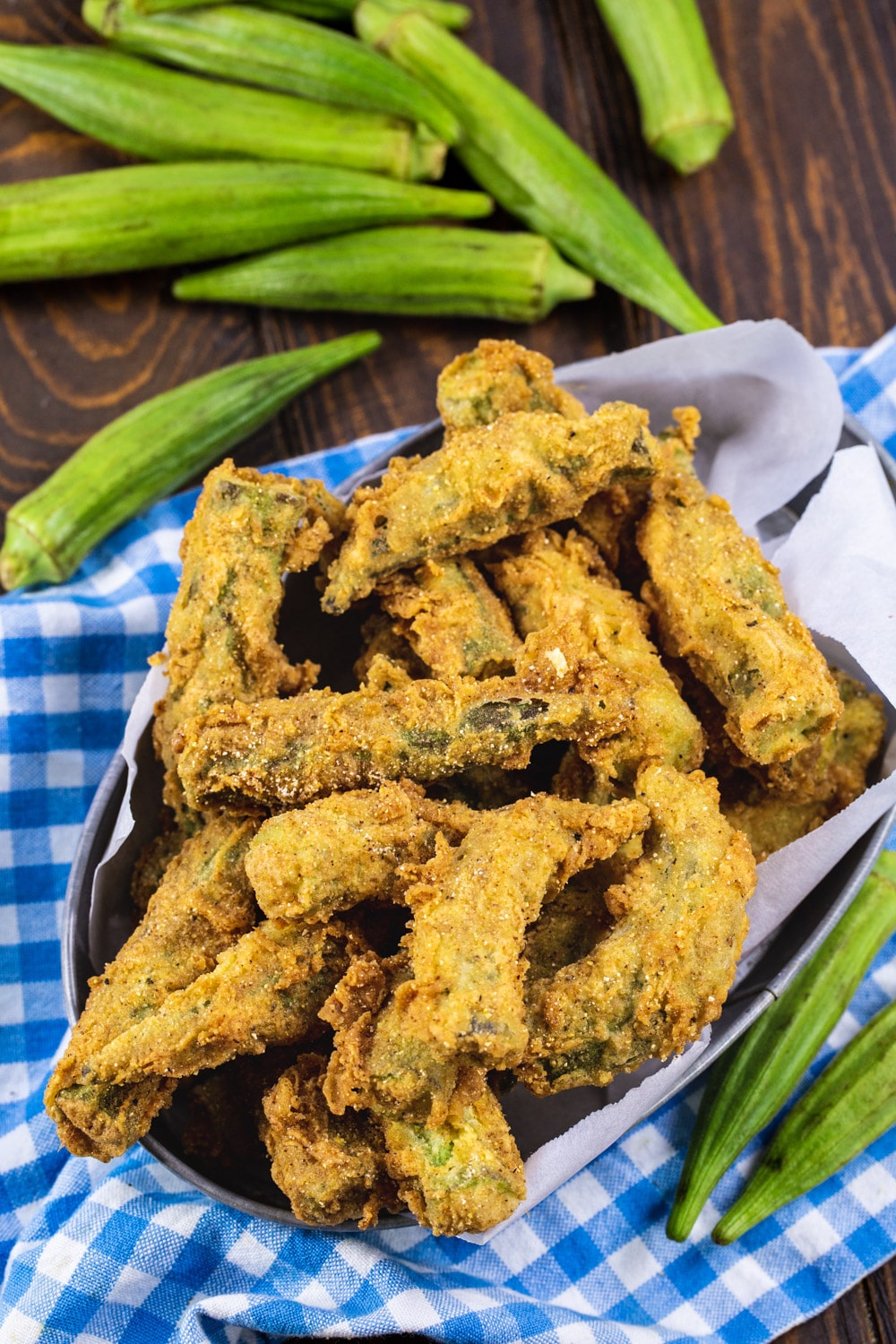 WHOLE FRIED OKRA RECIPE TIPS:
Look for smaller okra pods. The larger ones tend to be fibrous.
No need to trim off the pointy end, just trim the stem part off.
If you don't have self-rising flour, just use regular all-purpose flour. The baking powder in the self-rising flour just helps the coating puff up and cook up a little crisper.
You want to get the oil to about 360 degrees F. A thermometer is really helpful.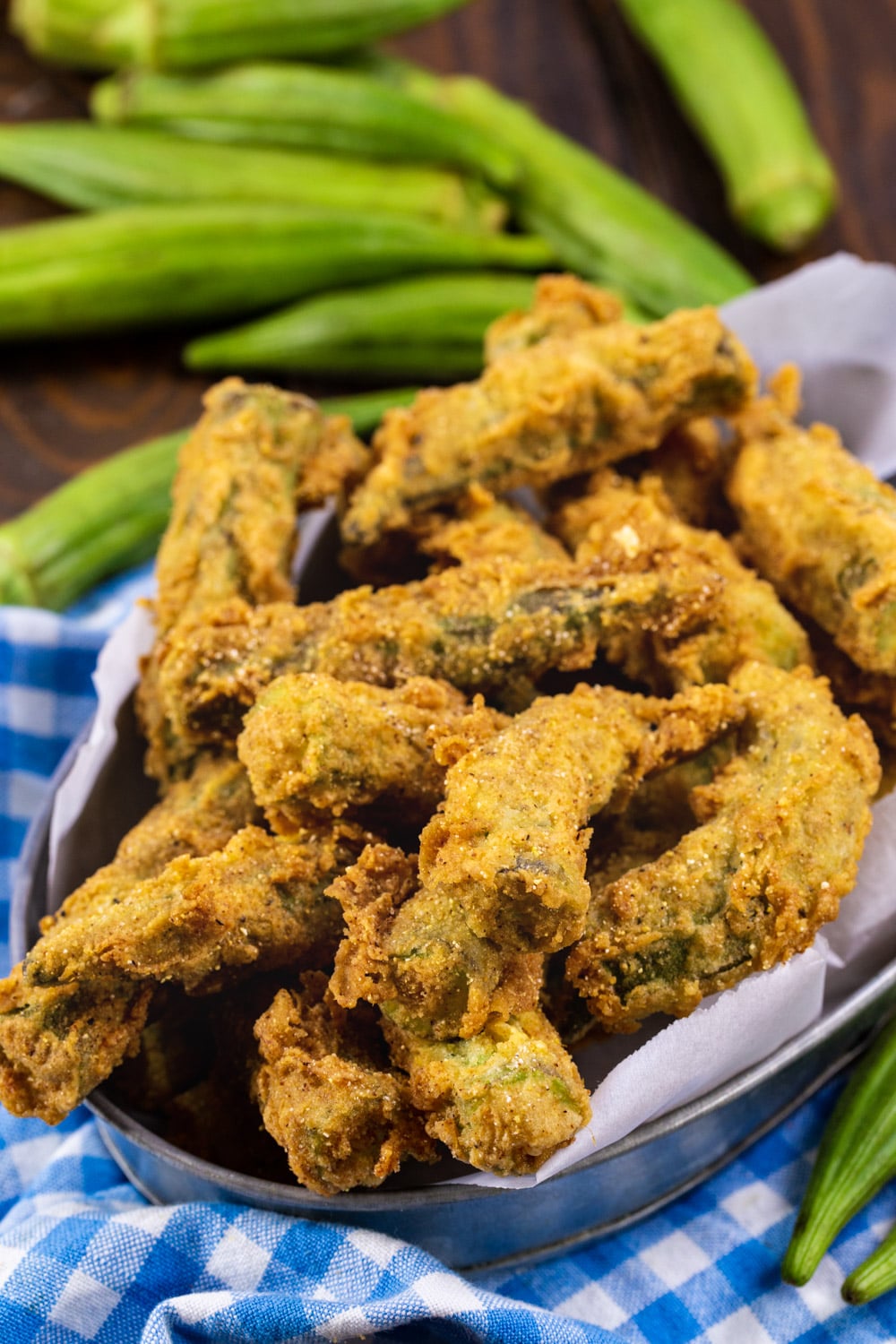 Try These Other Okra Recipes: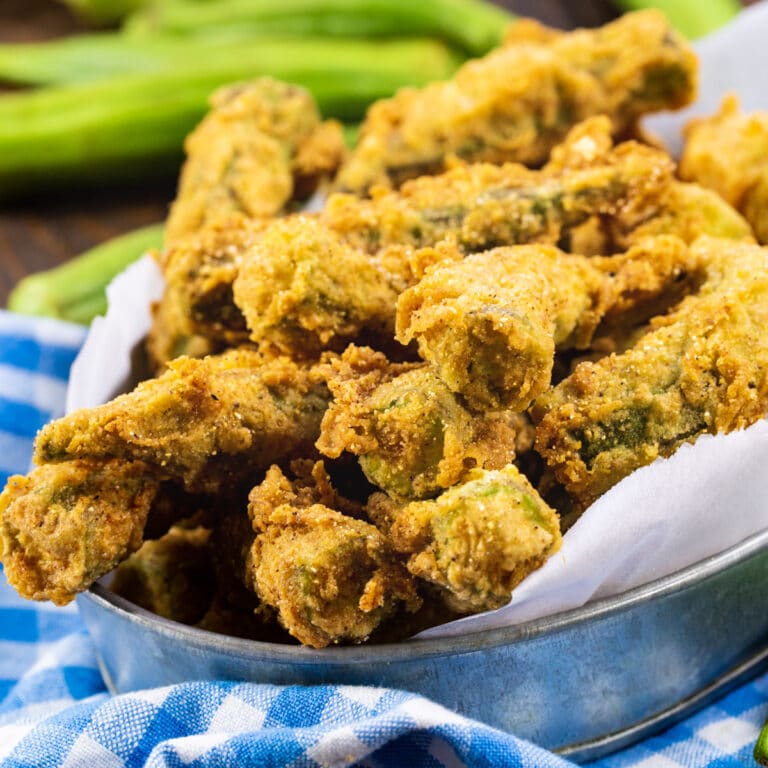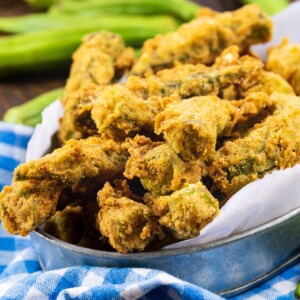 Whole Fried Okra
This Whole Fried Okra has a wonderful crispy coating.
Ingredients
1/2

cup

self-rising or all-purpose flour

3

large

eggs

2

tablespoons

buttermilk or milk

1

cup

self-rising flour

1/2

cup

yellow cornmeal

1 1/2

teaspoons

paprika

1 1/2

teaspoons

garlic powder

1

teaspoon

cayenne pepper

2

teaspoons

salt

1/2

teaspoon

pepper

1

pound

whole fresh okra

5

cups

vegetable oil or shortening
Instructions
Place 1/2 cup of flour in a large zip top bag. Add a large pinch of salt and pepper.

Whisk together the eggs and buttermilk in a shallow bowl. Set aside.

Whisk together flour, cornmeal, paprika, garlic powder, cayenne pepper, salt and pepper in a pie plate.

Trim the stem end of each okra pod a little.

Place okra in the ziptop bag with flour. Shake to coat.

Coat the okra in egg mixture and then coat in flour/cornmeal mixture.

Heat oil or shortening in a Dutch oven until it reaches 360 degrees.

Working in batches, fry okra until golden on all sides, about 2 to 3 minutes. Place on a paper towel-lined plate.

Season lightly with salt and serve.
Want to Save This Recipe?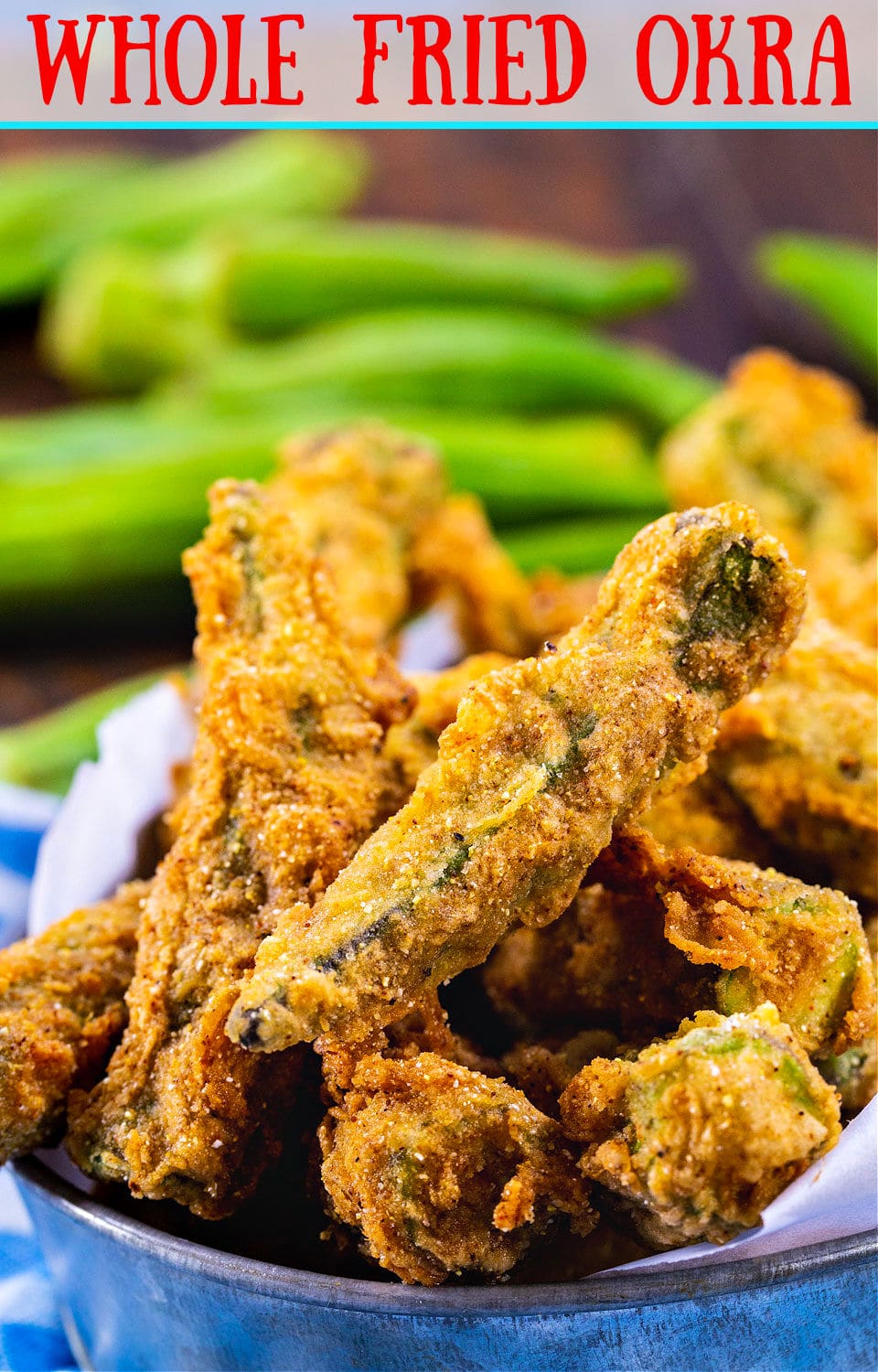 Disclosure: This post contains affiliate links.