Roasted corn cooked in the oven with the husks on results in such flavorful corn, you'll find yourself eating it without any seasonings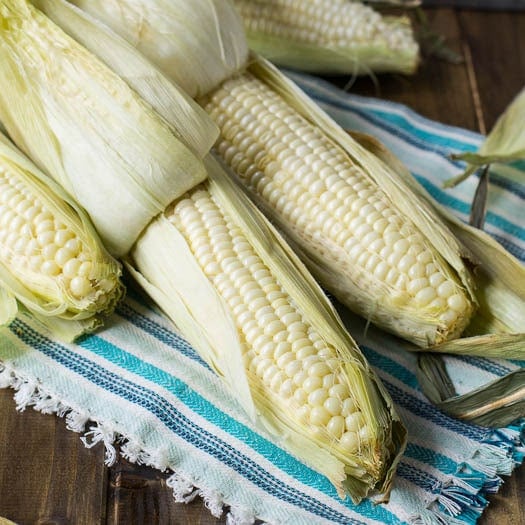 If you read my Corn and Edamame Salad post a few weeks ago, you know I have a new favorite way to cook corn and it is so easy! I don't know why it has taken me 20+ years of cooking to learn about roasting corn with the husks on.
It results in much better flavor than boiling in water. No waiting for the water to boil. No soggy corn. No searching the drawers for the tongs so I can pull them out of the water without getting burned.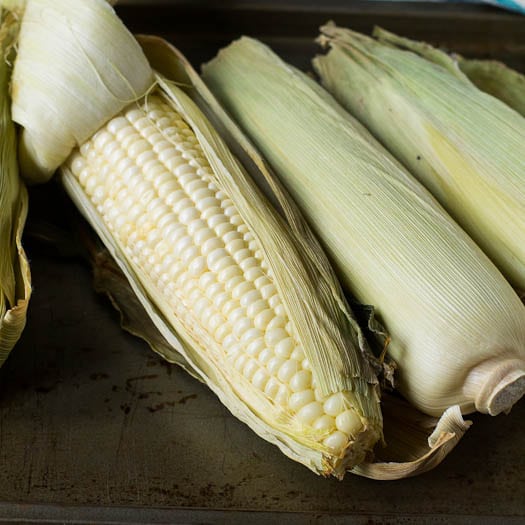 Roasting in the oven is much easier than grilling corn. As much as I love the idea of grilled corn and the look of it, I find it to be hard to get just right. Either it is undercooked or dried out.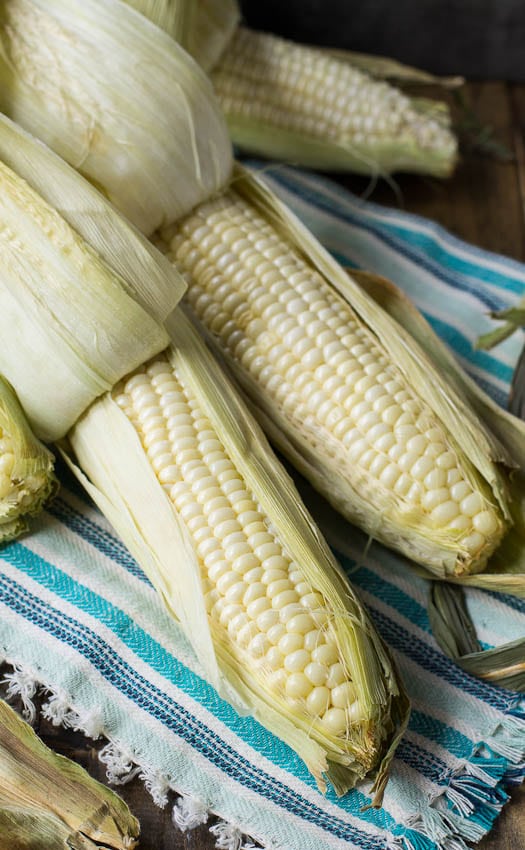 Just lay the corn directly on the cooking racks, or on a sheet pan, in a 350 degree oven for about 30 minutes. The husks help keep the corn from drying out during cooking. The corn keeps so much of its flavor, you can do without any seasoning at all. I find myself brushing it with a touch of melted butter and sprinkling a little salt and pepper on it, but that is mostly just out of habit.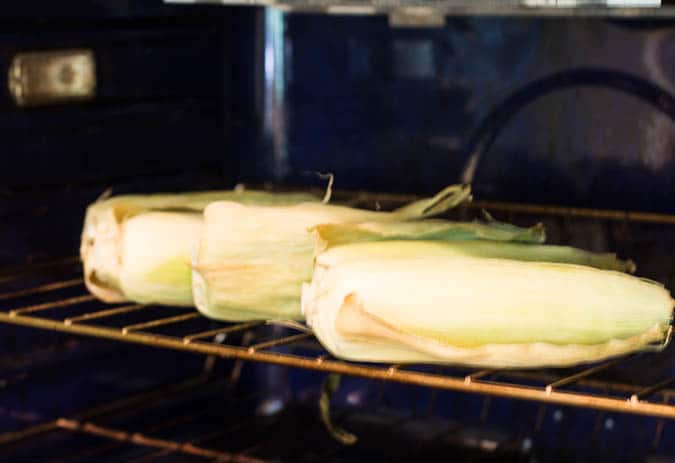 This is what the corn looks like in the oven at the end of 30 minutes. The outer husks get a little dried and pappery, and it is probably best to remove them before cooking if they are loose and not clinging to the corn.
Let them cool slightly and then remove the husks and silks, which by the way, come off very easily after the corn is cooked. The silk will just fall off.
This is a great way to cook corn for a crowd. You can pile the oven full with corn and then quickly husk it when done. Or just let your guests do their own husking. 🙂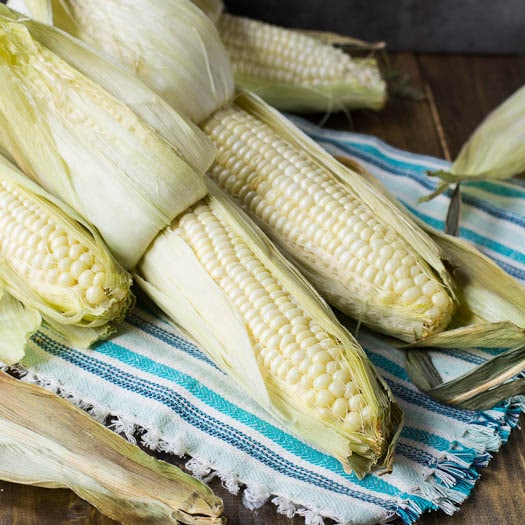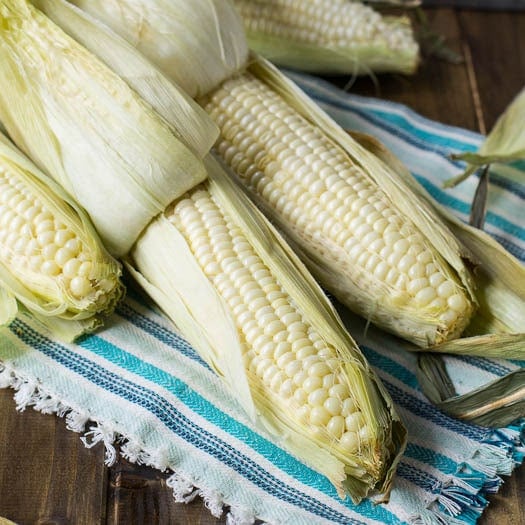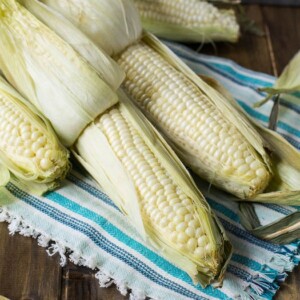 Roasted Corn
Roasting corn in the oven with the husk on is the easiest, most flavorful way to cook corn. It's so good, you'll find yourself eating it without any seasoning.
Ingredients
Fresh ears of corn with husks on

Butter, salt, pepper

(optional)
Instructions
Heat oven to 350 degrees.

Remove any loose husks from the corn.

Place corn on oven rack and roast for 30 minutes.

Remove from oven, let cool, and remove husk and silk.

If desired, brush with melted butter and season with salt and pepper.
Notes
I like my corn al dente. If you don't, you may want to cook an extra 5 minutes.
Want to Save This Recipe?