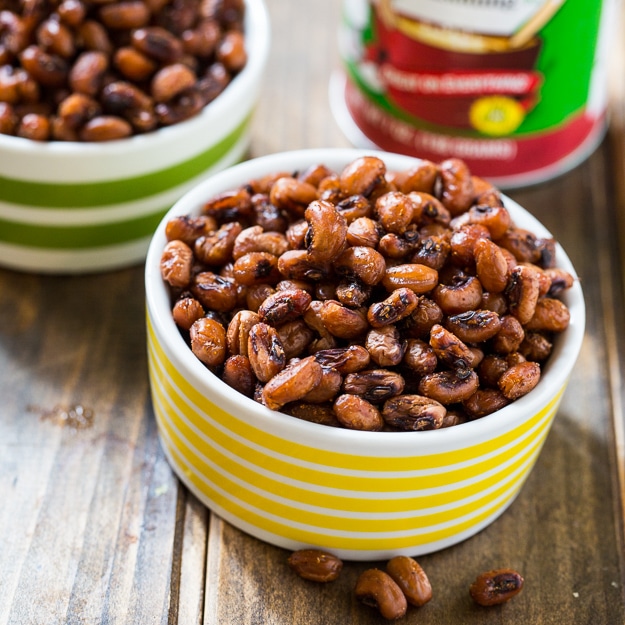 Crispy and spicy Roasted Black-Eyed Peas are just the party food to serve for New Year's to bring good luck in the new year. They also make a wonderful light and healthy snack which we all need plenty of after the holidays.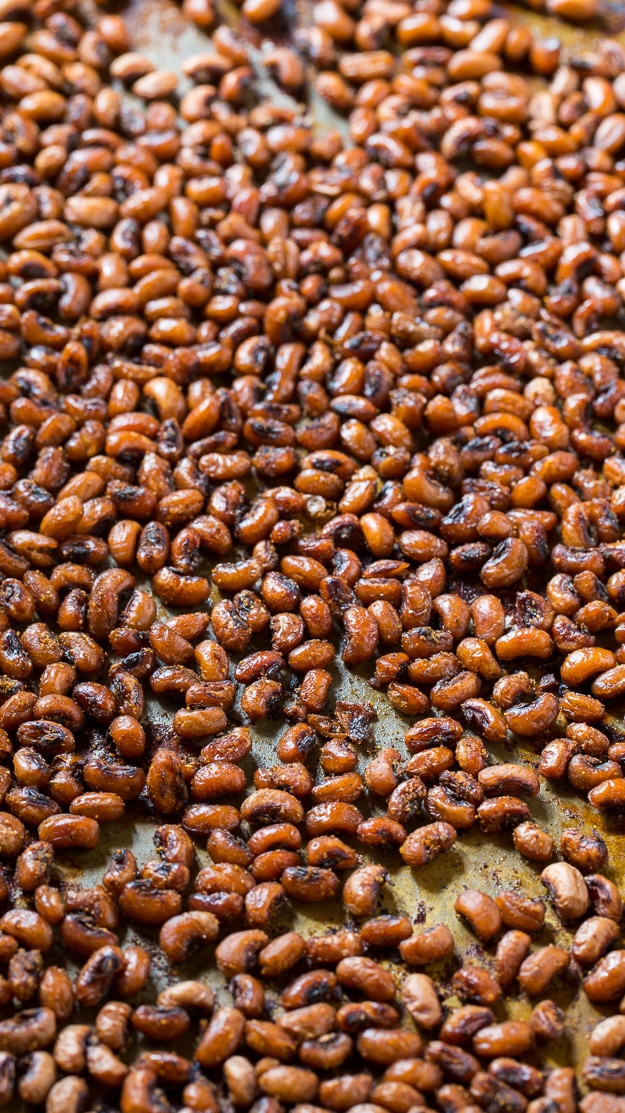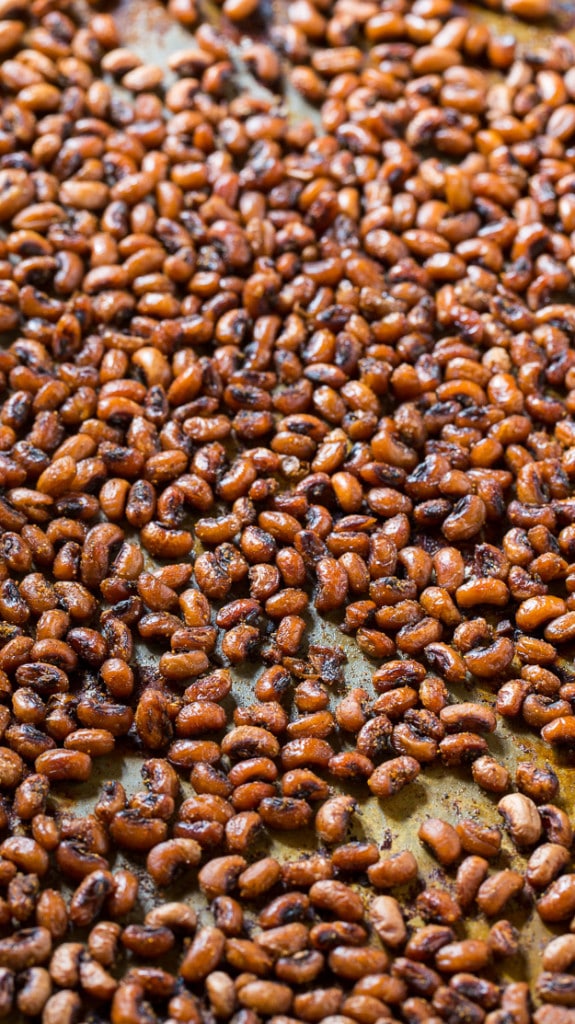 This recipe is fabulously easy. Drain and rinse 2 cans of black-eyed peas. Spread them out on some paper towels to dry them out a bit. Then place them on a lightly greased baking sheet and drizzle them with oil and sprinkle Cajun seasoning and paprika on them.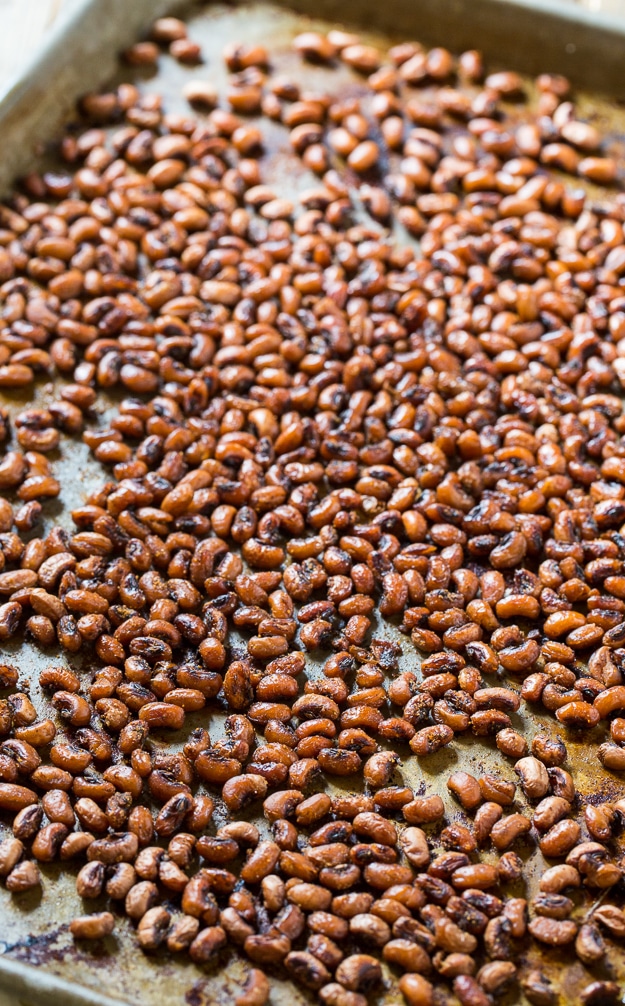 I love to use Tony Chachere's More Spice Seasoning
. It's something my roommates in college introduced my to. They were from New Iberia, Louisiana and put Tony Chachere's on just about everything. Not only does it have lots of spice, but plenty of flavor from garlic powder and chili powder.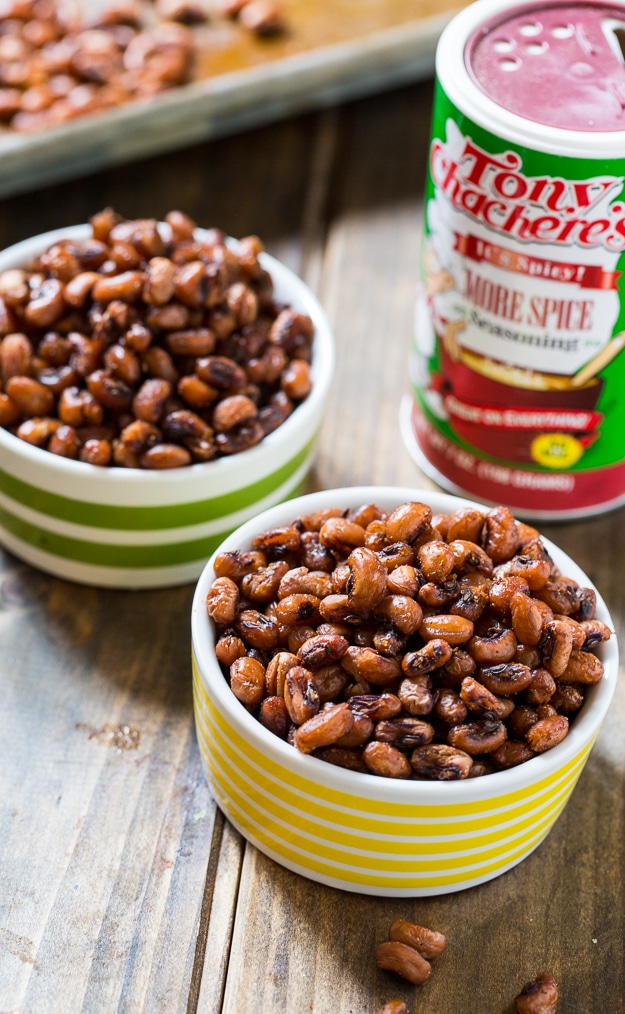 It is salty though so you'll have to watch how much you put on your food. And if you use a seasoning that is less salty for these Roasted Black-Eyed Peas, you may want to add some salt.
If you don't have much luck getting the black-eyed peas to dry out, you either haven't cooked them long enough or you may need to use a different brand of black-eyed peas. I had good success with Hanover Black-Eyed Peas.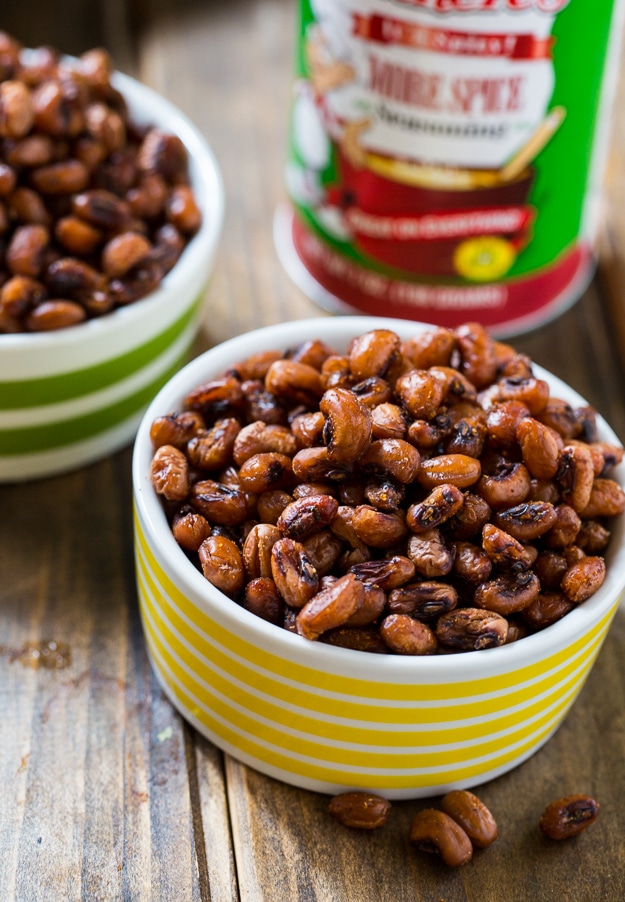 Sign up HERE for the Spicy Southern Kitchen Newsletter.
Never miss a recipe. Follow Spicy Southern Kitchen on Pinterest, Instagram, and Facebook.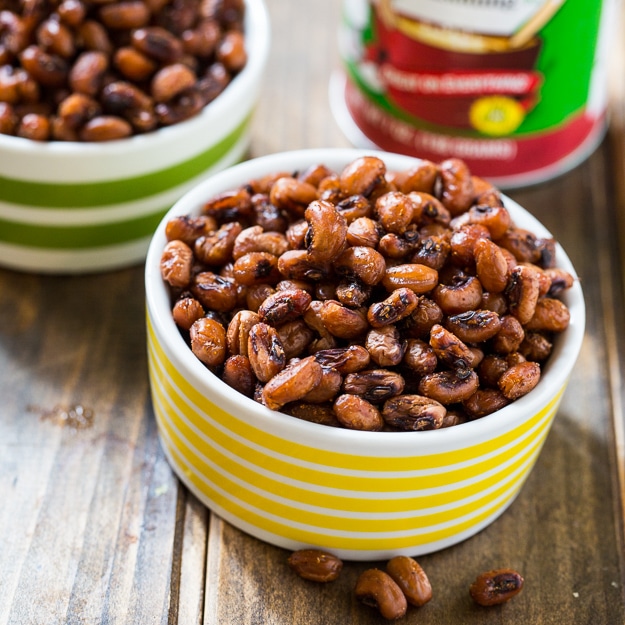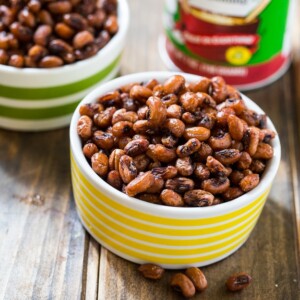 Roasted Black-Eyed Peas
Roasted Black-Eyed Peas are crispy and spicy and make a great healthy snack to munch on.
Ingredients
2

cans black-eyed peas,

rinsed and drained

2

tablespoons

vegetable or olive oil

2 1/2

teaspoons

Tony Chachere's seasoning

or other cajun seasoning

1/2

teaspoon

paprika
Instructions
Preheat oven to 375 degrees.

Lightly grease a baking sheet.

Spread balck-eyed peas out on paper towels to dry some.

Transfer black-eyed peas to prepared baking sheet.

Drizzle with oil and sprinkle with cajun seasoning and paprika.

Place in oven and roast for 40 to 50 minutes, stirring halfway through.
Notes
Tony Chachere's seasoning is fairly salty. If you use a less salty cajun seasoning, you will also want to season with some salt.
Want to Save This Recipe?
More Black-Eyed Pea Recipes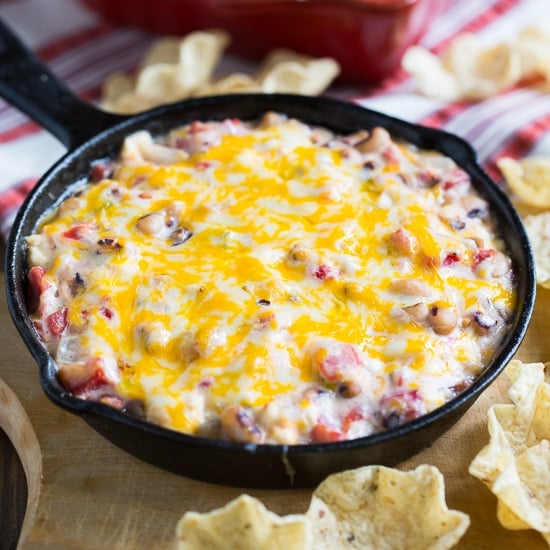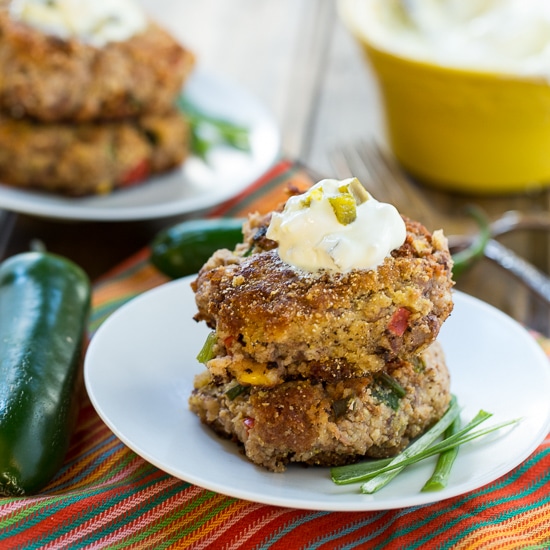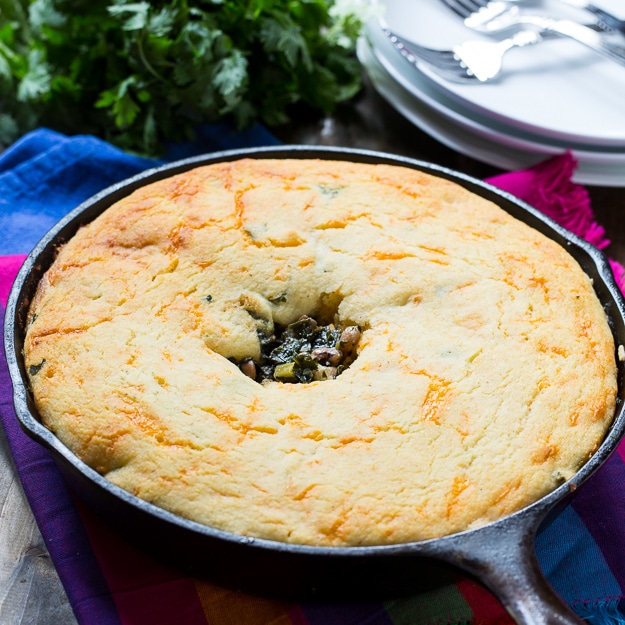 Festive Good Luck Cornbread Skillet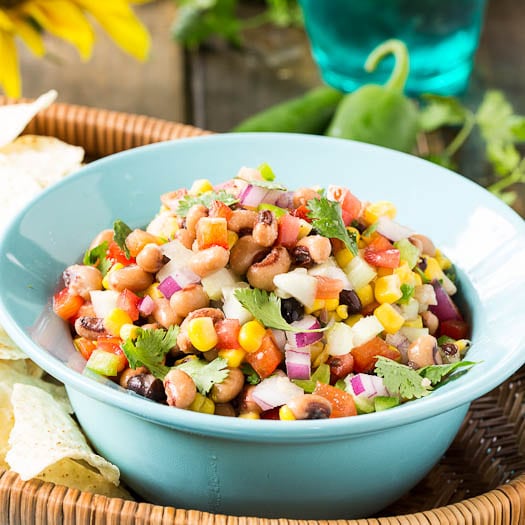 Disclosure: This post contains affiliate links.