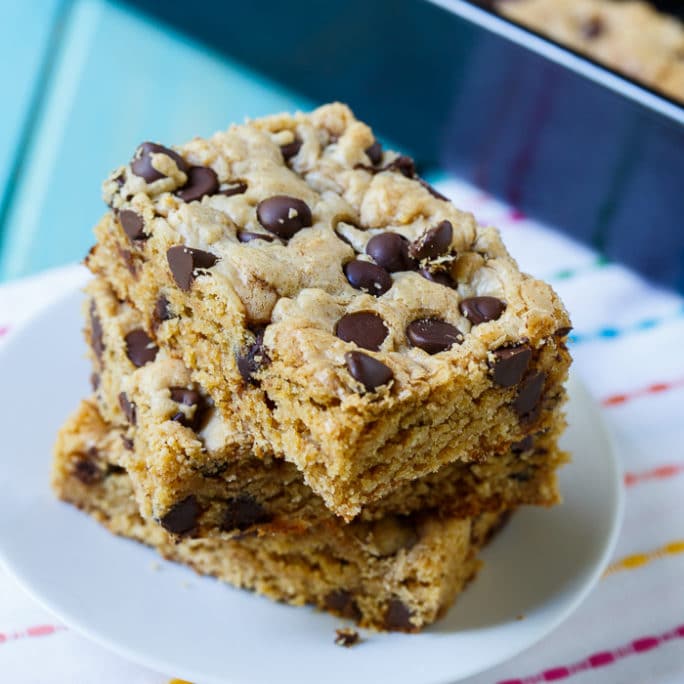 Peanut Butter Bars with Chocolate Chips have plenty of that winning peanut butter-chocolate flavor combination that everyone loves. These bars are great served on their own and even better with a scoop of peanut butter cup ice cream.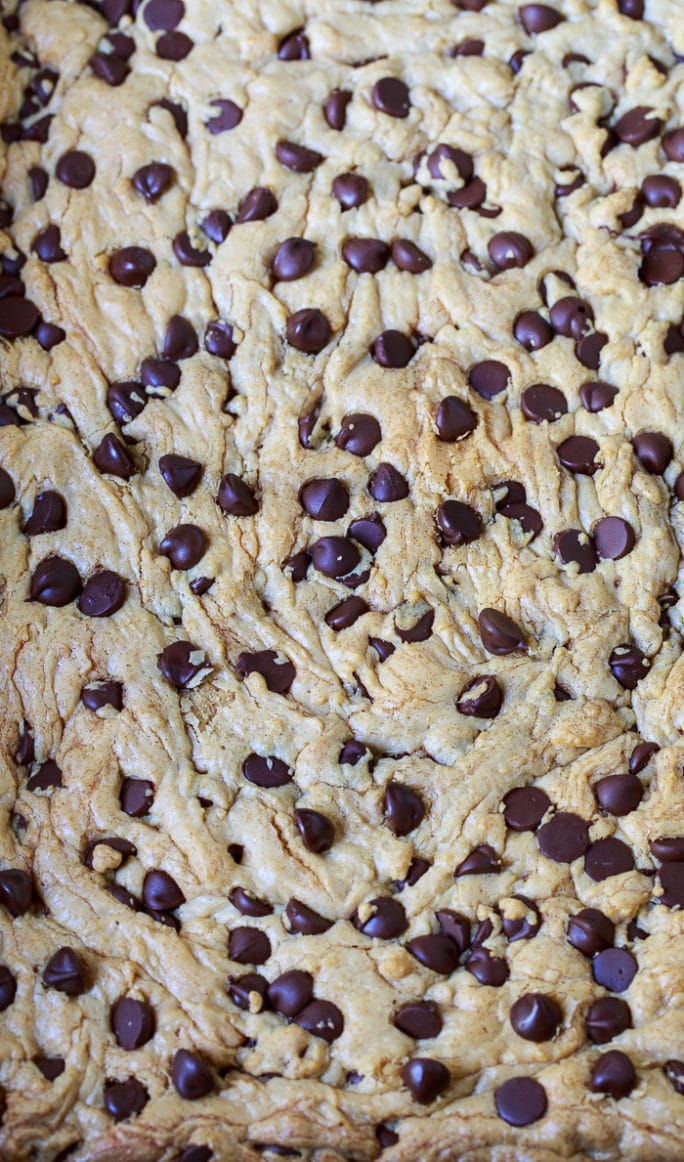 You'll find tons of bar recipes on Spicy Southern Kitchen because they are one of my favorite things to bake. They are easy, hard to mess up, great for picnics and potlucks, and can be eaten with your fingers. Desserts that don't require plates or utensils make life so much better.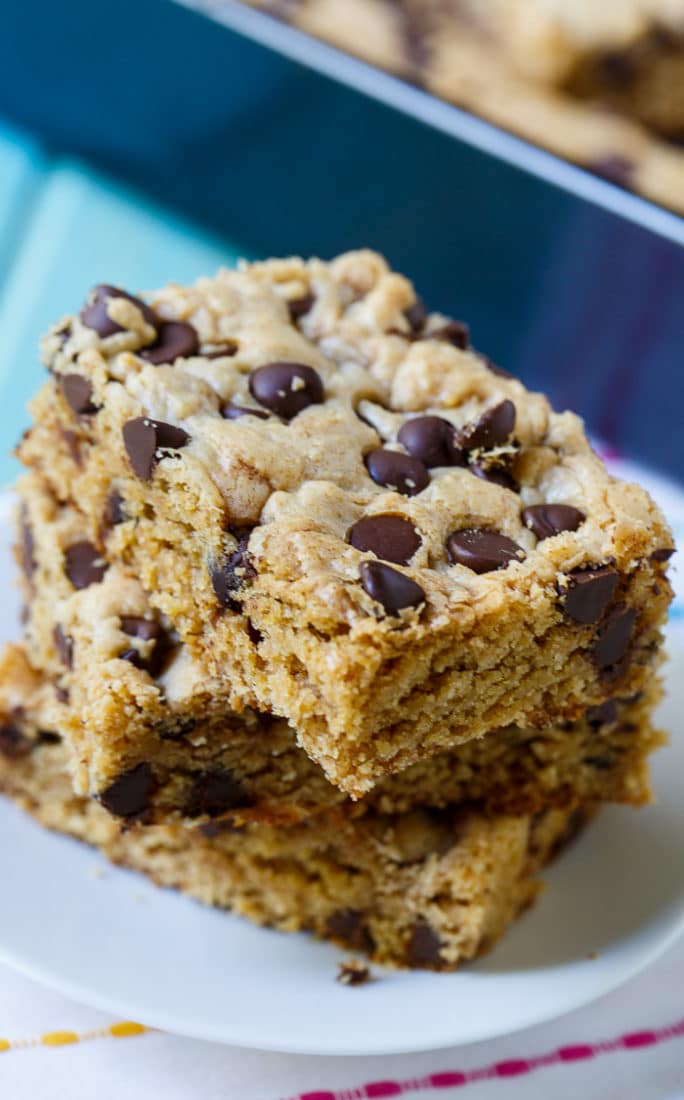 These Peanut Butter Bars with Chocolate Chips are baked in a 9X13-inch pan and can easily be cut into 16-20 pieces, making them perfect for feeding a crowd.
The bars are tender, a little chewy, and have just the right amount of peanut butter flavor.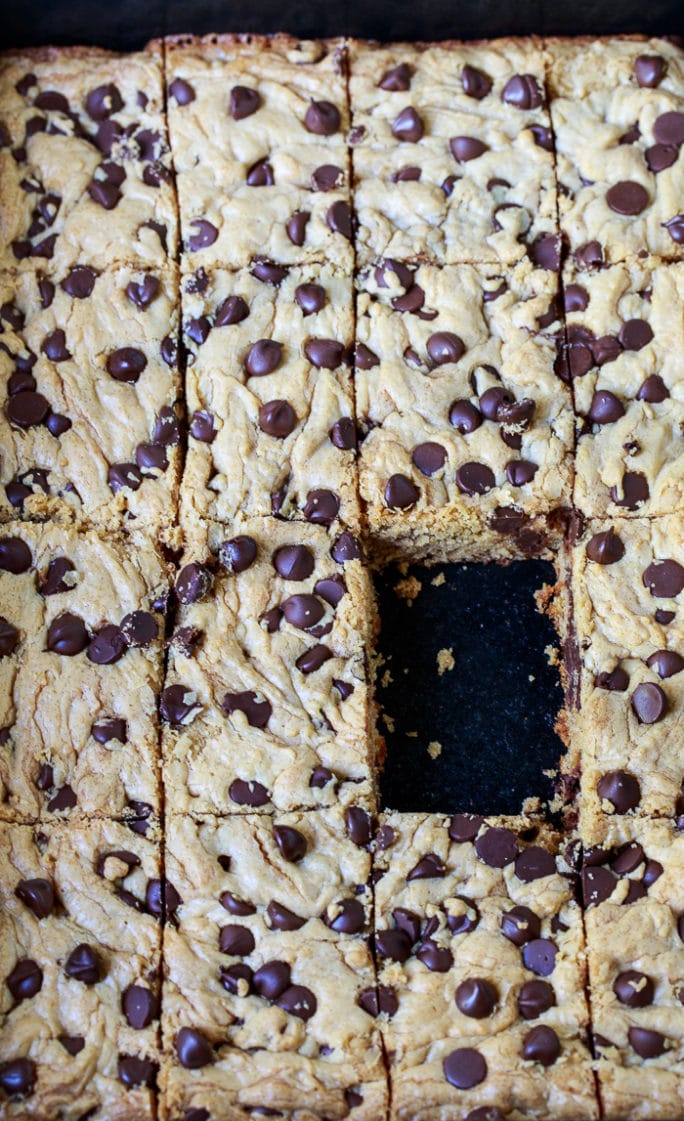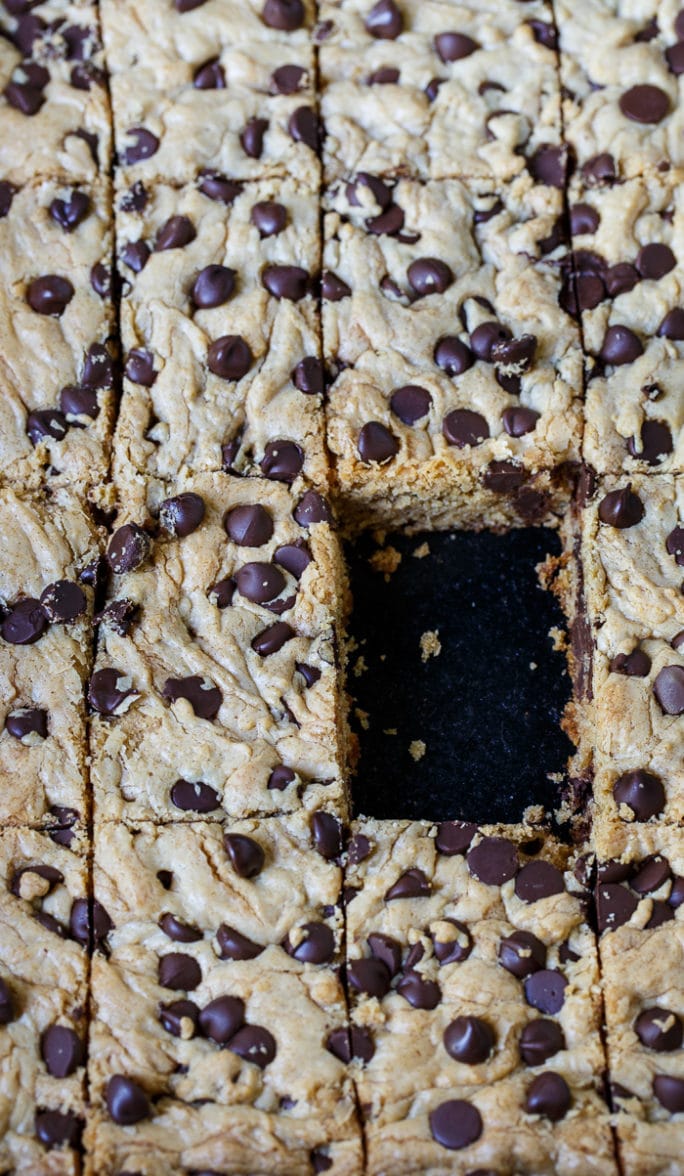 Since I love as much chocolate as possible with my peanut butter, I mix 1 1/2 cups chocolate chips into the batter. You can use semi-sweet chips or milk chocolate. To get so many chocolate chips visible on top, I sprinkle a few more chocolate chips on top of the batter just before I pop the pan in the oven. They look much prettier that way. And there's more chocolate.  🙂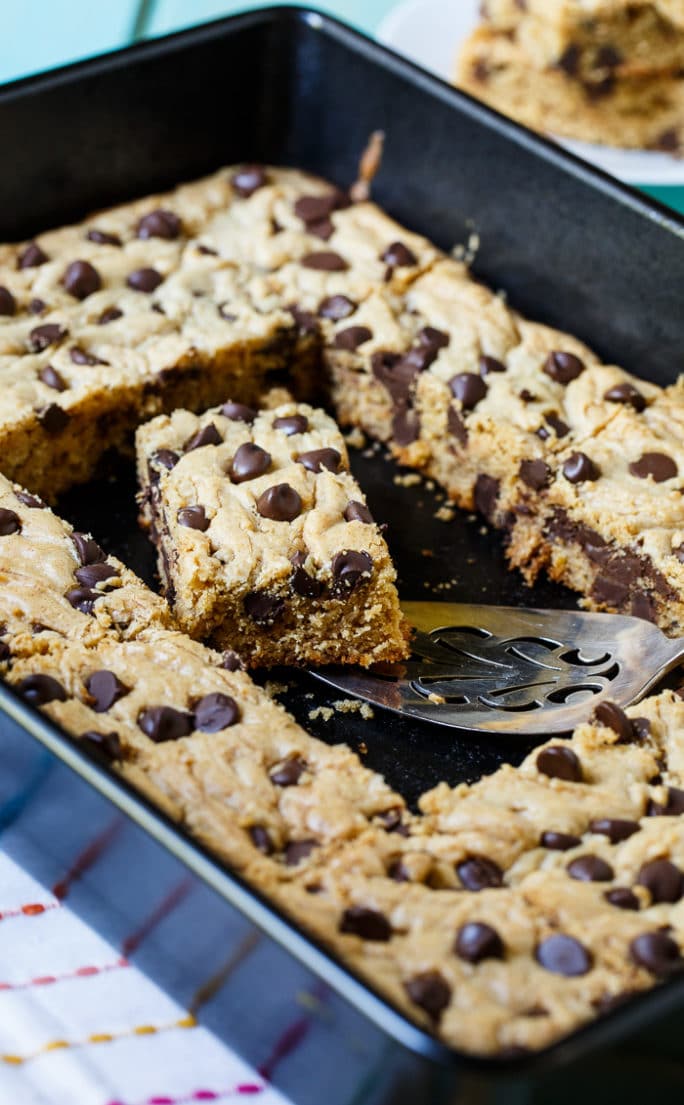 Never miss a recipe. Follow Spicy Southern Kitchen on Pinterest and Facebook.
Peanut Butter Bars with Chocolate Chips
Ingredients
½ cup (1 stick) butter
1 cup firmly packed light brown sugar
½ cup granulated sugar
3 eggs, lightly beaten
¾ cup peanut butter
1 teaspoon vanilla extract
1½ cups all-purpose flour
1½ teaspoons baking powder
½ teaspoon salt
1½ cups semi-sweet chocolate chips
Instructions
Preheat oven to 350 degrees and grease a 9X13-inch baking pan.
In a large saucepan over low heat, melt butter. Remove from heat.
Whisk both sugars into butter.
Whisk in eggs, peanut butter, and vanilla until mixed well.
Combine flour, baking powder and salt and stir into peanut butter mixture.
Stir in chocolate chips.
Pour batter into prepared pan and bake for about 25 to 30 minutes.
More Bar Recipes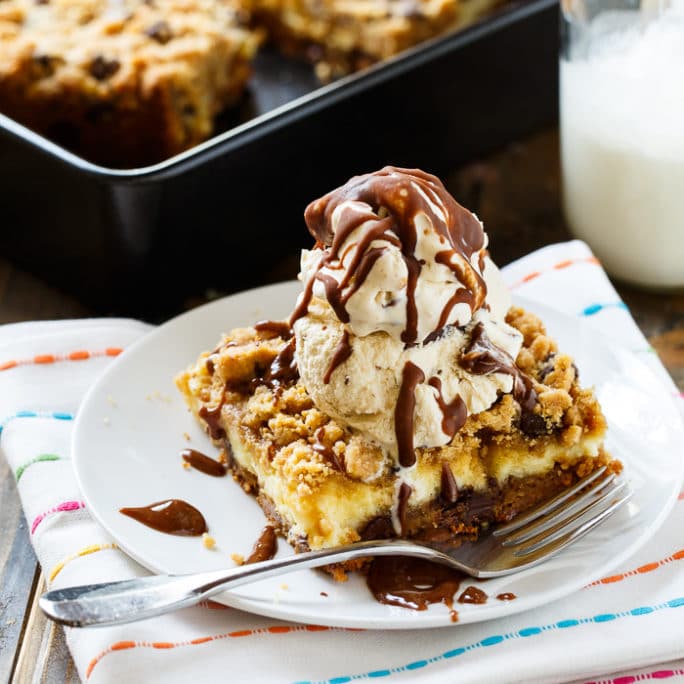 Cream Cheese Stuffed Peanut Butter Chocolate Chip Bars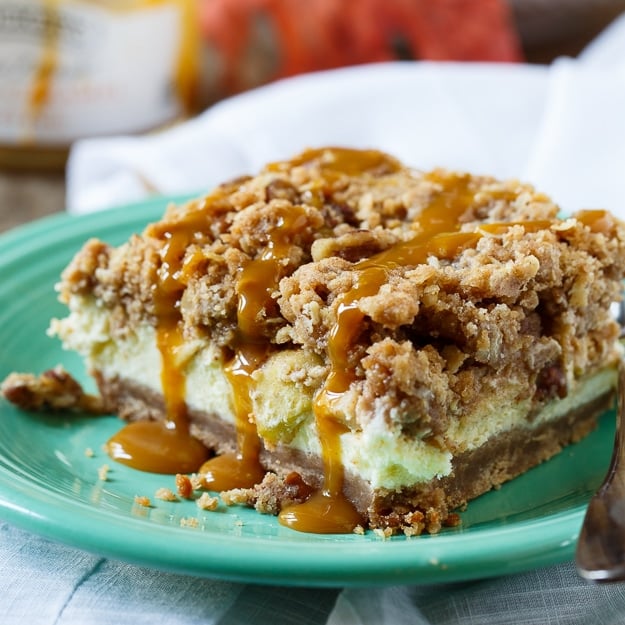 Disclosure: This post contains affiliate links.