Mango Mojito is a refreshing summer cocktail flavored with rum, mint, and mango. One of my favorite mojitos!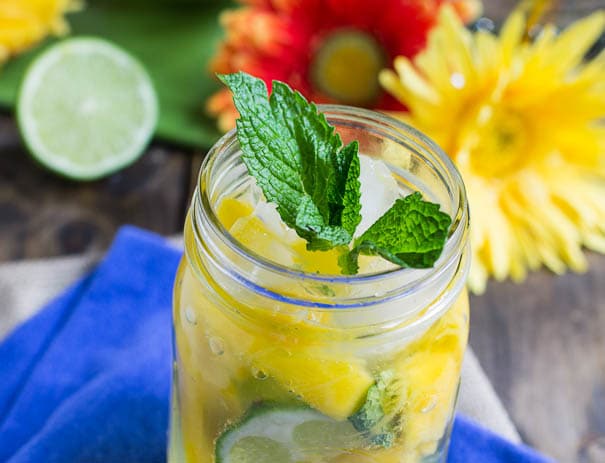 The first long weekend of summer is almost here. Let's celebrate with a refreshing cocktail!
Mojitos are one of my favorite summer drinks and I love playing with different flavors like Nectarine Mojitos and Strawberry Mojitos.
There have been loads of fresh mangos at my grocery store recently and what better fruit to make a tropical cocktail to welcome summer?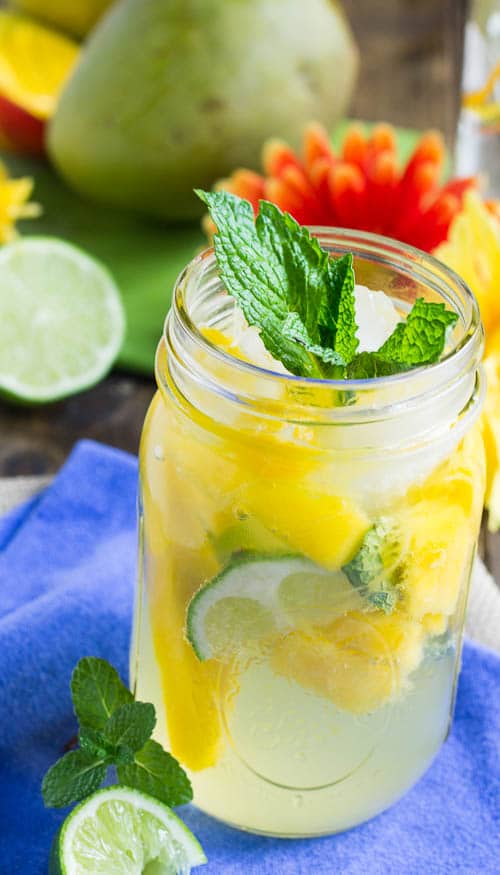 Muddled mango and fresh mint leaves mixed with white rum, mango rum, simple syrup, and club soda. It's a sweet and delicious cocktail to help beat the summer heat.
Make sure to pick really ripe mangos and you will be rewarded with their phenomenally sweet and juicy flavor. Mangos should be soft to the touch, but not too soft. You want about the same amount of give as a ripe avocado. Color isn't necessarily a good indication of ripeness because different varieties vary in their color. Ripe mangos should be stored in the refrigerator. If they still need to ripen a little, leave them at room temperature.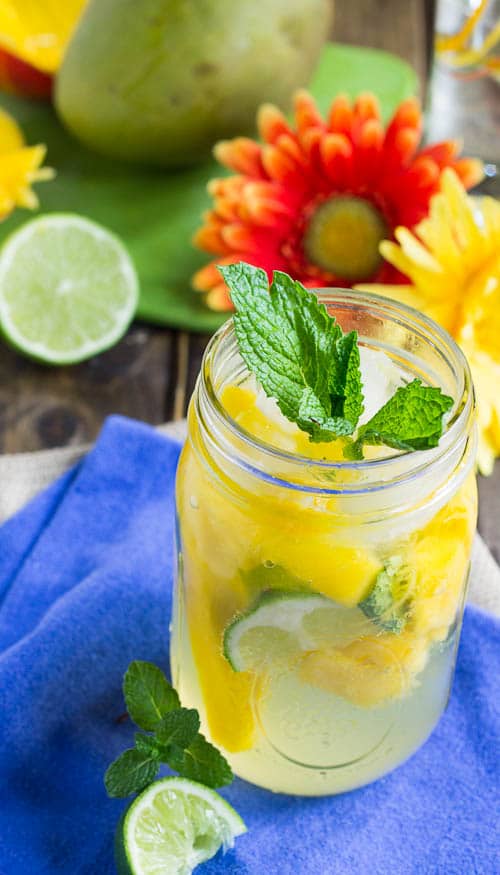 We are heading to Beaufort, SC for the weekend, dog and all. Darla went to the groomer yesterday to get a trim so she won't roast if we take her to the beach. With all her black fur, she becomes a ball of fire after 2 minutes out in the summer sun. Her groomer recently started working out of her mother's house after the store where she had worked closed. This was Darla's first time there. A converted garage space has been turned into a grooming area. Kat, the groomer said that after she had finished drying Darla, she turned her back to her to start cleaning up. When she turned back around, Darla wasn't there. She went into the house searching for Darla and found her in the family room making herself comfortable on the couch. Old girl needed some rest after all that grooming!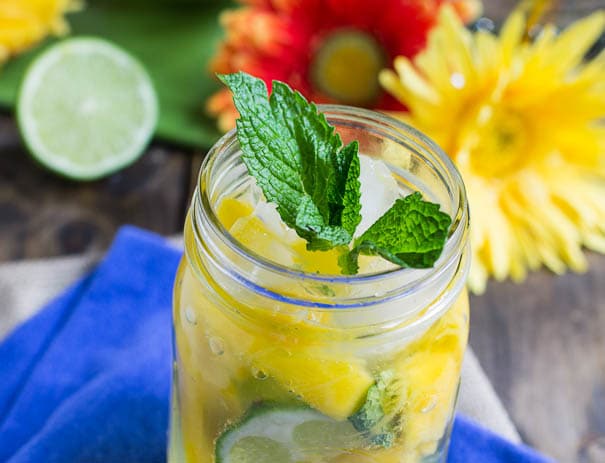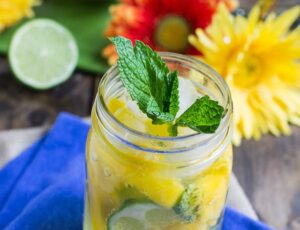 Mango Cocktail
A refreshing summer cocktail with mint, mango, and rum.
Ingredients
3-4

mint leaves

2

slices

mango

1

wedge lime

1

ounce

light rum

1

ounce

mango rum or vodka

2

ounces

club soda

1/2

ounce

simple syrup

additional mango slices
Instructions
Place mint and mango slices in a glass and muddle. Squeeze lime wedge into cup and then toss lime wedge into glass.

Add rums, club soda, and simple syrup. add ice to fill glass.

Garnish with fresh mango slices and mint.
Notes
To make simple syrup, combine equal parts sugar and water in a small saucepan and heat and stir until sugar dissolves. Let cool. Can be stored in refrigerator for a week or two.
Instead of using mango flavored rum or vodka, you can use all light rum and add enough mango nectar to the drink to give desired amount of mango flavor.
Want to Save This Recipe?
More Summer Cocktails