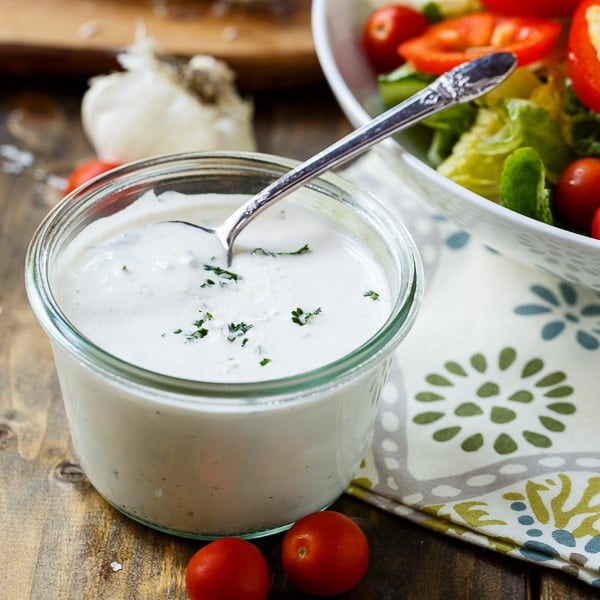 p>
Creamy Parmesan Dressing is so good it will turn the most boring salad into a mouth-watering side that you'll wish was the main course. You can't go wrong with a salad dressing that has buttermilk and mayonnaise as its base. This dressing is so super thick and creamy, you'll want to eat it with a spoon.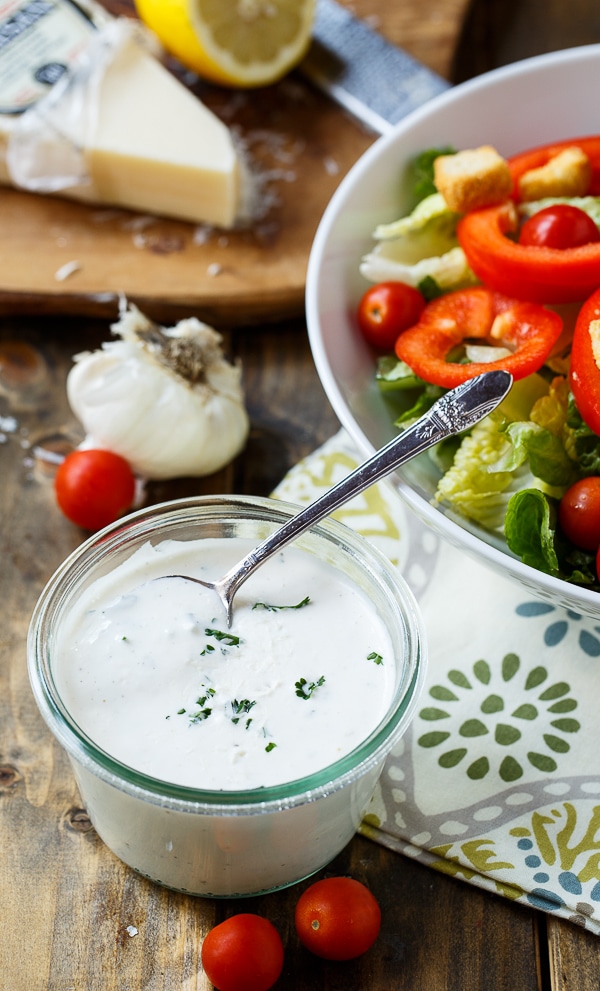 I don't know about you, but I always seem to have a container of buttermilk that is about to go bad. If you do too, here are some more ways to use up leftover buttermilk: Buttermilk Pancakes, Homemade Buttermilk Bread, Old-Fashioned Buttermilk Doughnuts, Buttermilk Biscuits, Buttermilk Coleslaw, and Chocolate Buttermilk Cake.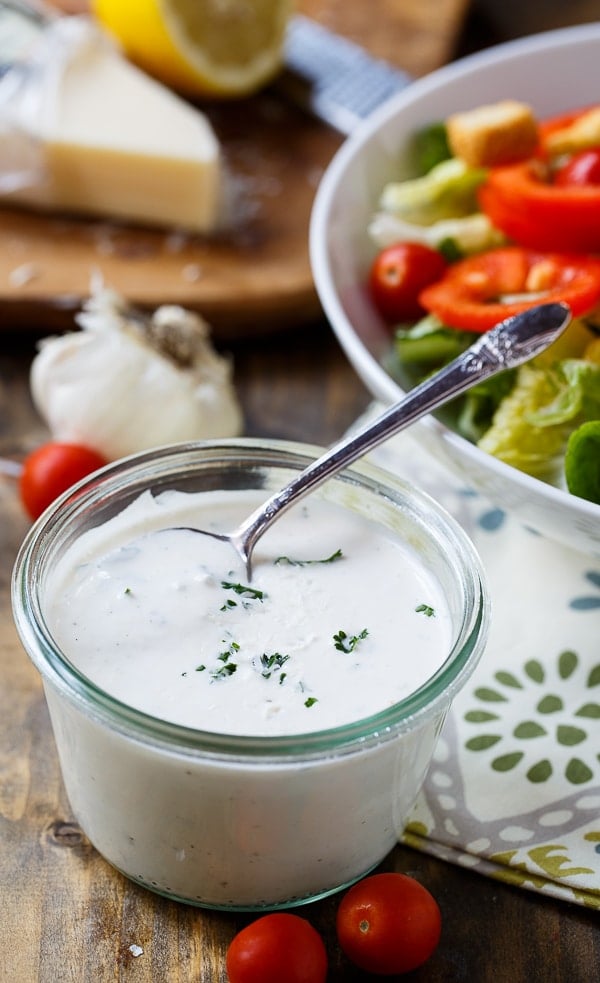 Fresh homemade dressing tastes so much better than bottled and this one is really simple to make. Garlic and Parmesan cheese give it most of its flavor along with a little tarragon. It closely resembles the Creamy Parmesan Dressing at Carrabba's.
If you wanted to, you could add about 1/2 teaspoon Anchovy Paste
. It will give the dressing that extra something and depth of flavor, but it won't taste fishy at all.
Not only is this dressing super easy to make, it is so full of flavor you only need a simple salad to serve it with. I love it with the crunch of romaine and a few grape tomatoes and red bell pepper for some color.
Tip: If you love red bell pepper, this is a good time of year to buy it as the price tends to come way down.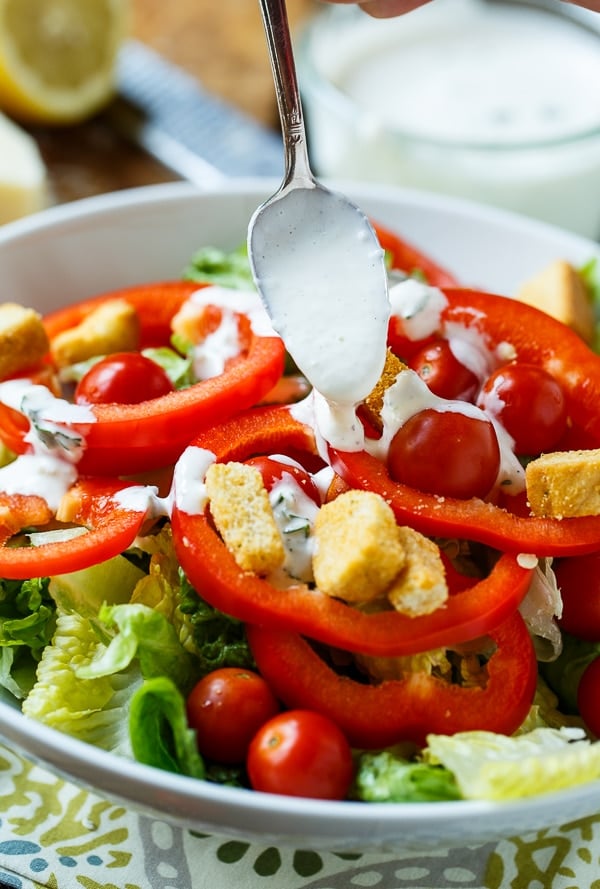 Never miss a recipe. Follow Spicy Southern Kitchen on Pinterest and Instagram.
Sign up HERE for the Spicy Southern Kitchen Newsletter.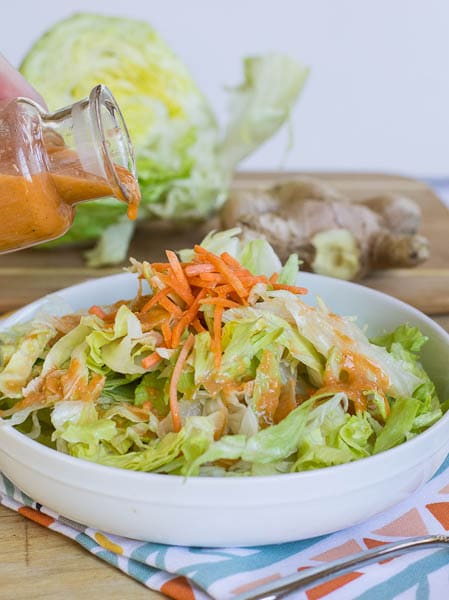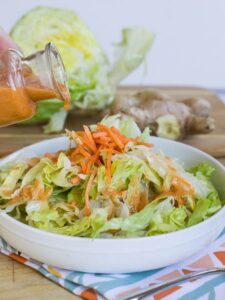 Creamy Parmesan Dressing (Carrabba's copycat)
Ingredients
1/2

cup

mayonnaise

1/4

cup

buttermilk

1/4

cup

grated Parmesan cheese

1

medium clove garlic

minced

1

teaspoon

chopped fresh parsley

1

teaspoon

lemon juice

1/4

teaspoon

black pepper

1

teaspoon

minced fresh tarragon

anchovy paste

optional
Instructions
Stir together all ingredients and refrigerate until needed.
Want to Save This Recipe?
More Salad Dressing Recipes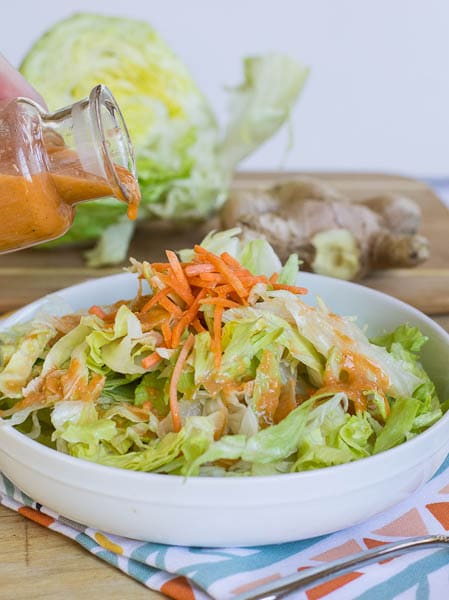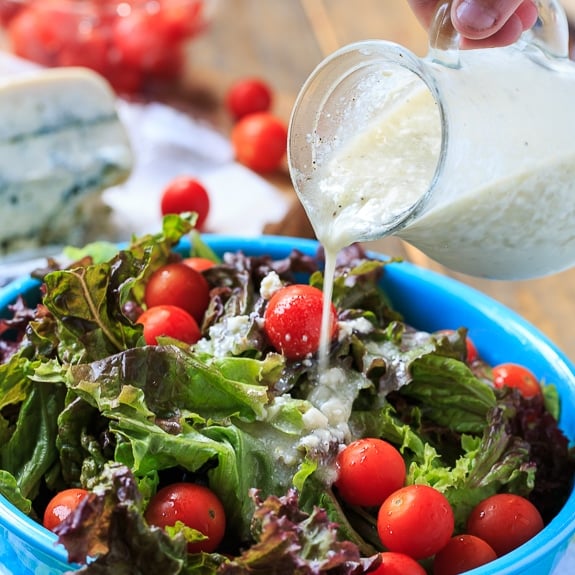 Disclosure: This post contains affiliate links.