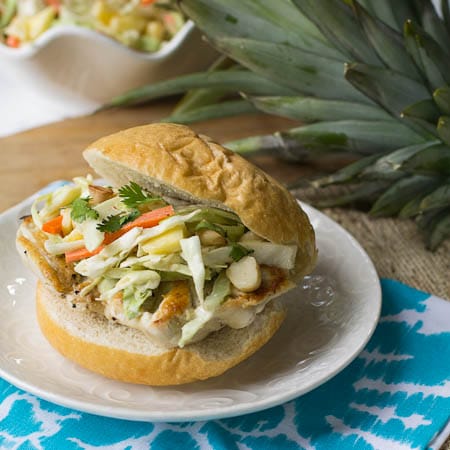 Friday my husband and I spent the day in Asheville NC. It's only about a 2 hour drive from our house and we don't get there nearly enough We spent most of the day  at Biltmore House which is absolutely amazing. I don't think there's anything else like it in the whole country. And seeing it once isn't enough. It's so massive and there's so much to take in visually, you'll want to go again and again.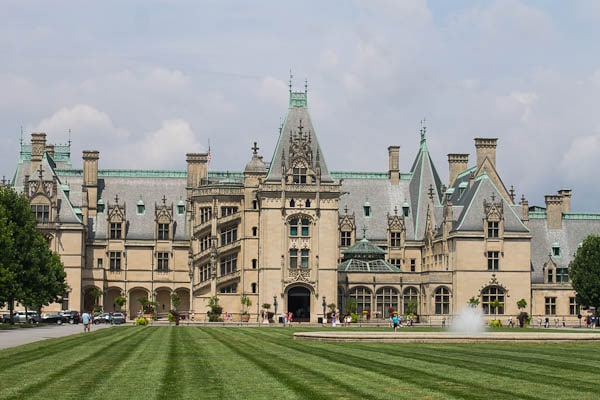 After a day of touring the house and grounds, stopping by the winery, plus visiting 3 breweries in Asheville, we were worn out not just that night, but the next day as well.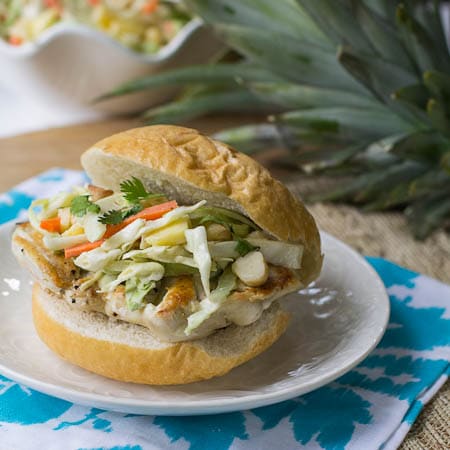 A grilled chicken sandwich is my go to meal when I'm too tired to spend much time in the kitchen. They're quick to make, plus they're healthy. Load them up with some slaw like this Pineapple Macadamia Slaw. The slaw has a wonderful combination of harmonious ingredients- pineapple, macadamia nuts, coconut, and cilantro. It's heavenly on top of a nicely grilled and juicy chicken breast.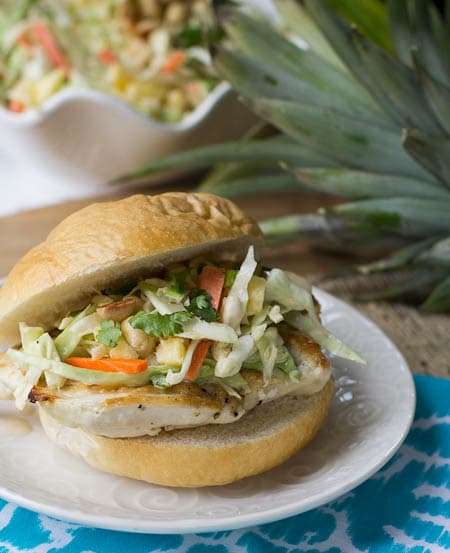 Chicken Sandwich with Pineapple Macadamia Slaw
4 boneless, skinless chicken breasts
¼ cup olive oil
juice of 1 small lemon
1 garlic clove, minced
salt and pepper
4 buns
2 cups Pineapple Macadamia Slaw
Flatten chicken breasts to an even thickness and place in a large ziptop bag. Add olive oil, lemon juice, and garlic and coat chicken well. Place bag in refrigerator to marinate for 2-3 hours.
Heat gas grill or grill pan over medium-high heat.  Season chicken with salt and pepper. Grill chicken 5 to 6 minutes per side, until no longer pink in the middle.
Serve chicken on buns with ½ a cup of Pineapple Macadamia Slaw.
Yield: 4 servings