February is over! Can I get a hip-hip hooray? Sorry, but January and February are my least favorite months. So even without St Patrick's Day approaching, I feel like celebrating once March arrives.
And these brownies happen to be perfect for celebrating March and St. Patrick's Day.  These Irish Cream Brownies are rich and gooey with a deep chocolate flavor, a layer of cheesecake, and a layer of melted chocolate on top.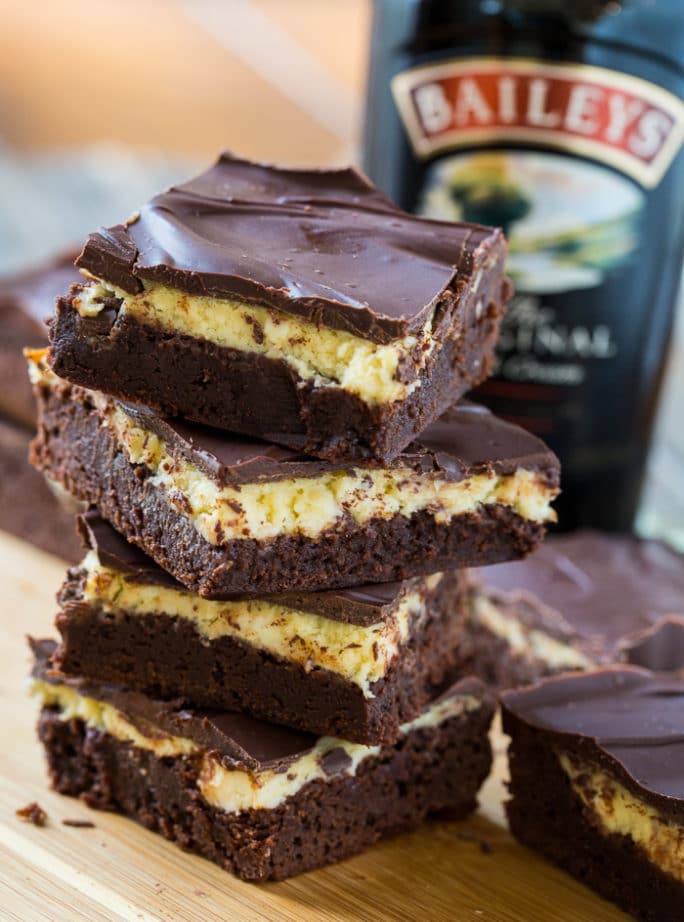 Make these brownies for St Patrick's Day and they will be sure to satisfy your chocolate cravings.
There's plenty of Bailey's Irish Cream in these brownies. I've used it both in the brownie layer and the cheesecake layer. The brownie and cheesecake layers are baked together and then covered with a chocolate layer. There can never be too much chocolate!
Since there's a cheesecake layer, you'll need to store these brownies in the refrigerator if they don't get eaten right away.
Sign up HERE for the Spicy Southern Kitchen Newsletter.
More Boozie Brownies
Double-Frosted Bourbon Brownies
Disclosure: This post contains affiliate links.