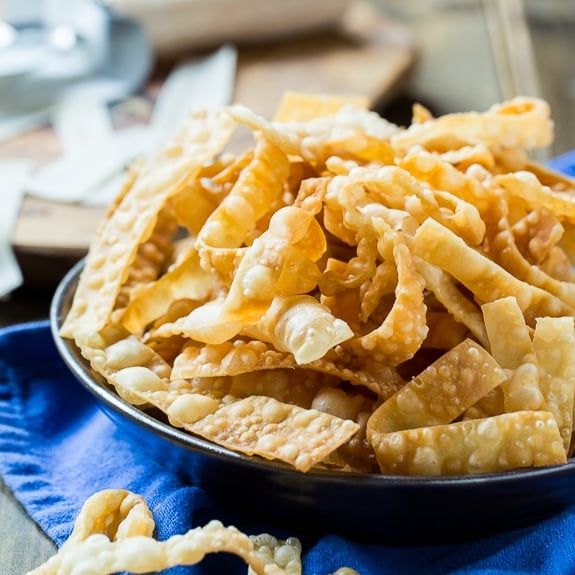 p>
Fried Wonton Strips cook up deliciously crispy and they are a cinch to make . Only 2 ingredients needed: wonton or eggroll wrappers and oil.
They taste just like the crunchy strips you are served at most Asian restaurants. There is nothing like the texture and crunch of wonton strips and they are so easy to make at home. They make a great snack or serve them with soup or salad.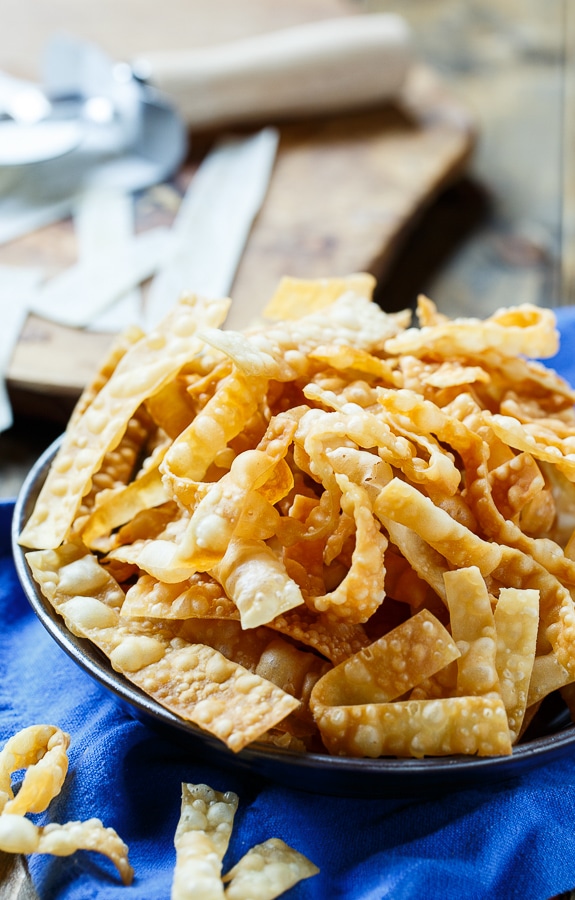 Really the only difference (I think) between wonton wrappers and egg rolls wrappers is the size, wonton wrappers being smaller. You should be able to find them in the refrigerated section or your grocery store, usually near the tofu.
The wrappers are easy to cut into strips with a knife or a Pizza Wheel
. You can cut them into any size strip you want. I like to cut the egg roll wrappers in half, stack a bunch, and cut them into strips about 1/2 to 3/4-inch wide.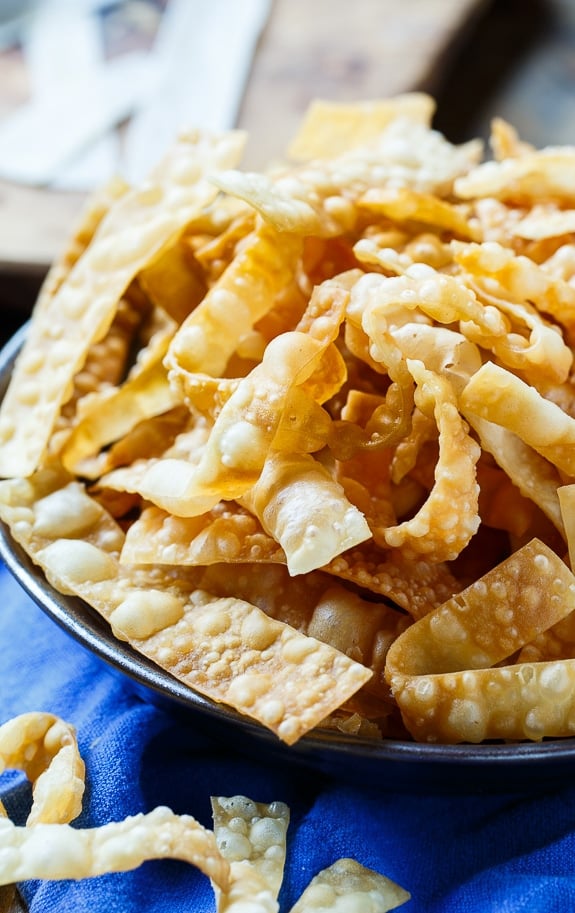 You don't need much oil to fry these wonton strips in. An inch of oil is plenty and vegetable oil, canola oil, and peanut oil all work well.
Heat the oil to about 360 degrees. If you don't have a Thermometer
, test by dropping one strip into the oil. If it starts to bubble right away, the oil is plenty hot. If you find the strips are browning too fast or starting to burn, turn the heat down.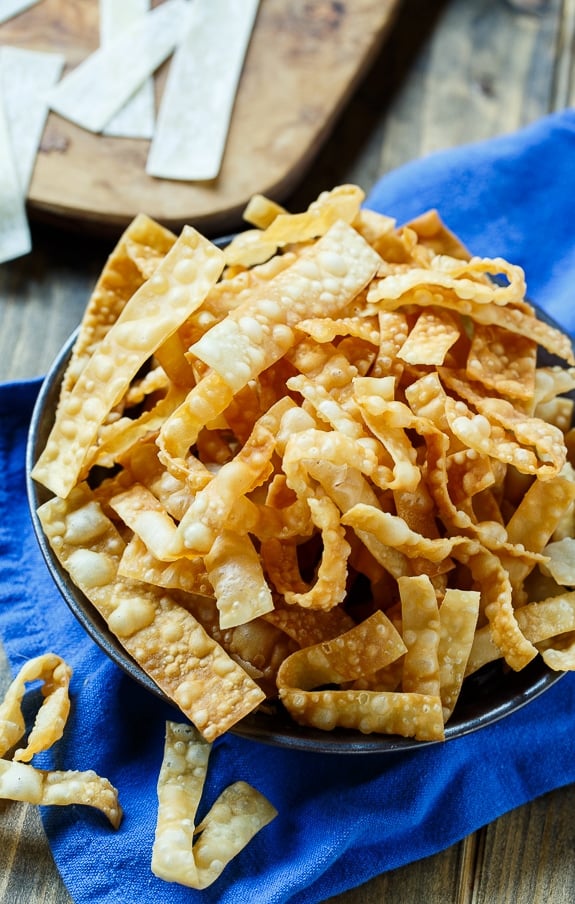 Never miss a recipe. Follow Spicy Southern Kitchen on Pinterest and Instagram.
Sign up HERE for the Spicy Southern Kitchen Newsletter.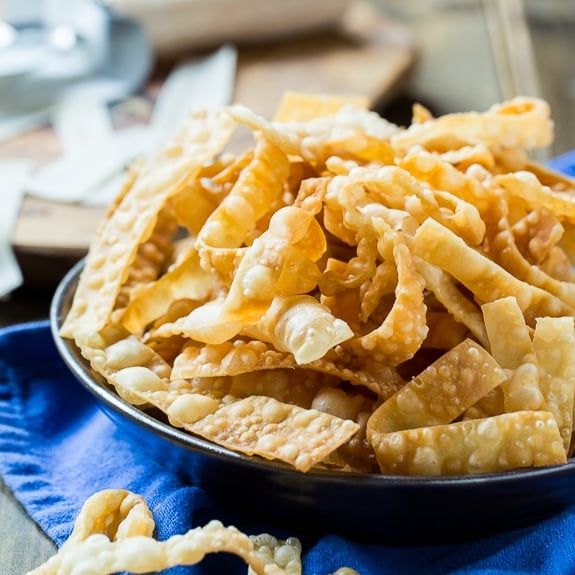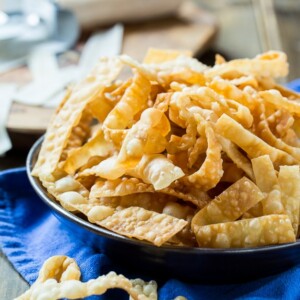 Fried Wonton Strips
Ingredients
1

package egg roll or wonton wrappers

you will probably only use half

vegetable

canola, or peanut oil
Instructions
Cut wrappers into strips about 3/4-inch by 3 inches long. You can stack them to do this quickly. If using egg roll wrappers, you will want to cut them in half first and then into strips.

Heat about 1 inch of oil in a large pan or Dutch oven. You want the oil to be around 360 degrees. Fry in batches, spreading them out so they don't stick. Remove with a slotted spoon when they turn golden brown.

Drain on paper towel-lined plate.
Notes
Fried Wonton Strips should stay crispy in an airtight container for at least several days.
Want to Save This Recipe?
This post contains affiliate links.