These Duck Fat Home Fries are made from Yukon gold potatoes that are pan-fried in duck fat until brown and crispy. A little onion and a few seasonings give all the extra flavor needed. So easy. So delicious.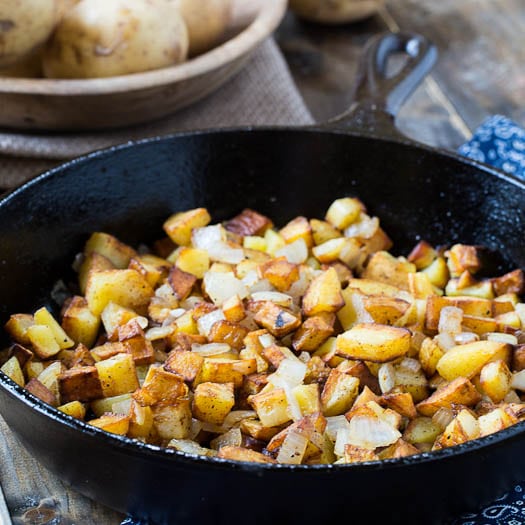 Cooking potatoes in duck fat transforms them from something ordinary to something extraordinary.
I had been wanting to cook potatoes in duck fat since falling in love with the French fries cooked in duck fat at  Tatooed Moose in Charleston.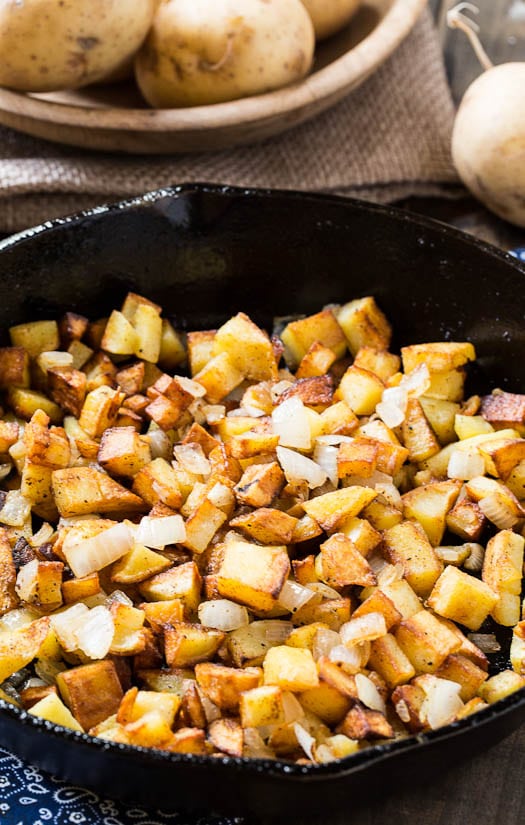 But duck fat isn't necessarily easy to find. I had heard that Whole Foods carries it, but I didn't have any luck finding it there. I finally found some at Reid's Fine Foods in Charlotte. And it was fresh duck fat, sold by the pound. A little on the pricy side at about $10 a pound, but it turns out that was a great price compared to online resources. An 11 ounce jar from Williams Sonoma will set you back $14.95. You can get Duck Fat
slightly cheaper on Amazon.
I only bought half a pound and was able to make a huge batch of home fries with half of it.
Duck fat feels and looks a lot like vegetable shortening. Apparently it is wonderful when used in pie crusts but I haven't tried that yet.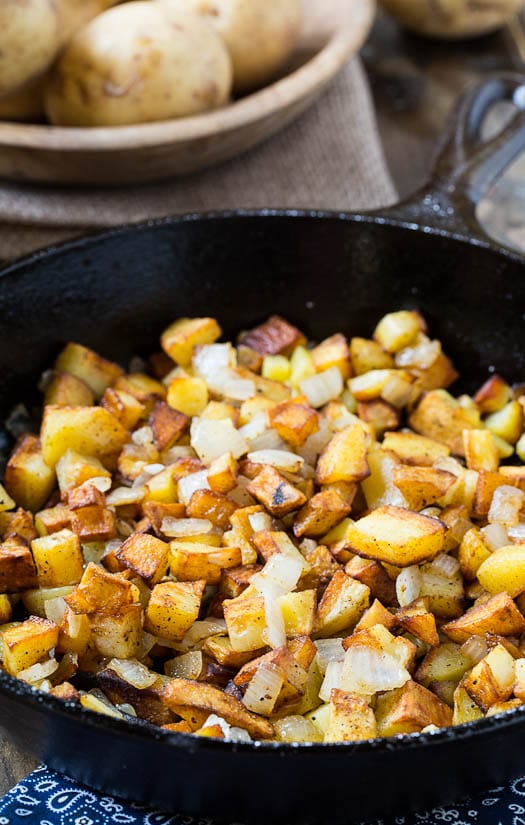 Duck fat is high in monosaturated fats and has less saturated fat than butter. It has a smooth texture, a mild but distinct flavor, and a high smoking point, making it suitable for everything from baked goods to roasting and frying.
To get nicely browned potatoes, there's no better way than using a cast iron pan. If you don't have one, they are a wonderful investment. You can often find old ones at flea markets or you can buy a new 12-inch Pre-Seasoned Skillet
  on amazon for a reasonable price. They will last many generations and can be used to cook just about anything.
While the potatoes are cooking, don't move them around too much. Let them get nice and brown on one side before flipping them. Add a little onion, salt and pepper, and maybe a few seasonings, and you have perfect home fries for breakfast, lunch, or dinner. Or all three!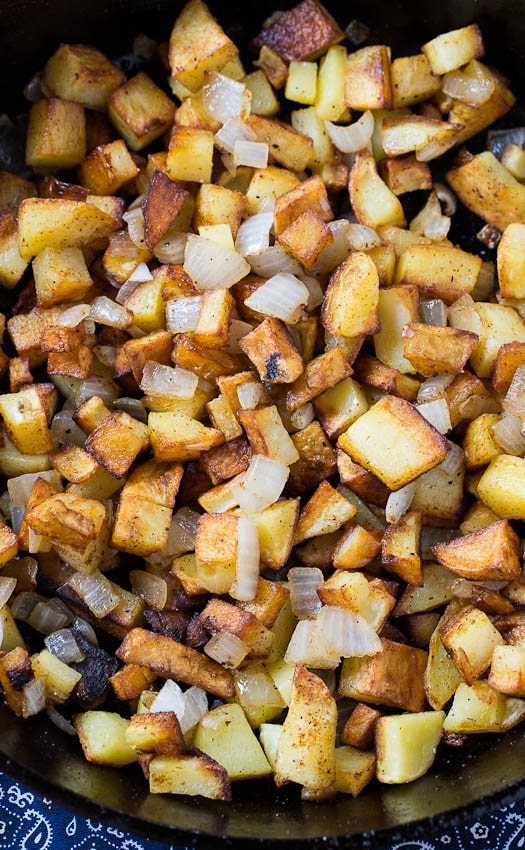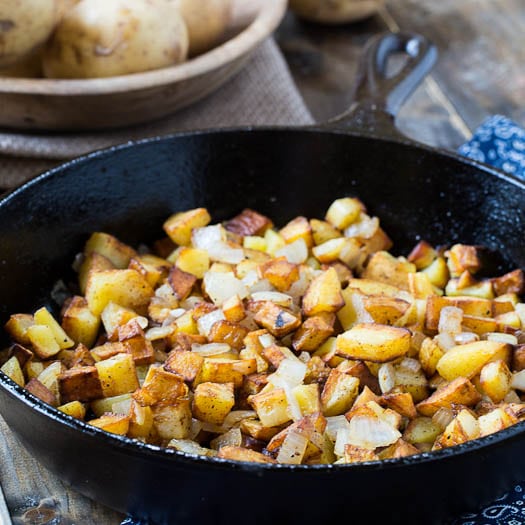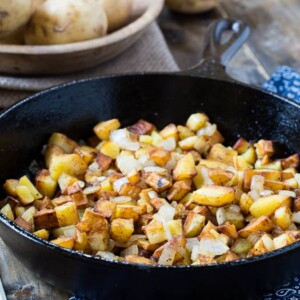 Duck Fat Home Fries
Yukon gold potatoes pan-fried in duck fat until crispy and insanely delicious.
Ingredients
2 1/2

pounds

Yukon Gold potatoes,

peeled and cut no bigger than 1/2-inch dice

1/4

cup

duck fat

1

small onion,

diced

1/2

teaspoon

paprika

1/2

teaspoon

Cajun seasoning

salt and pepper
Instructions
Melt the duck fat in a large skillet (cast iron works best). Add the potatoes in a single layer if possible. Cook for 5 minutes.

Use a spatula to flip potatoes over to an unbrowned side. Cook 5 minutes.

Flip the potatoes again and add onion and seasonings. Cook 3 minutes.

Turn potatoes one more time and cook until soft.

Season to taste with salt and pepper.
Want to Save This Recipe?
Disclosure: This post contains affiliate links.