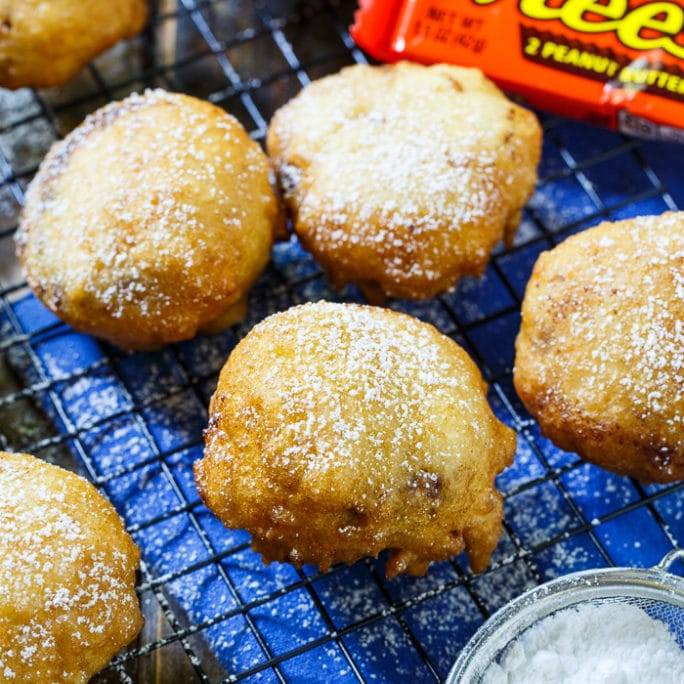 Fall always makes me think of State Fairs. Which makes me think of deep-fried foods. Since I'm usually too busy during the fall months to make it to a state fair, I thought I could have some deep-fried deliciousness at home.
A few years ago I deep-fried some candy corn. Holy yum! And I don't even like candy corn very much.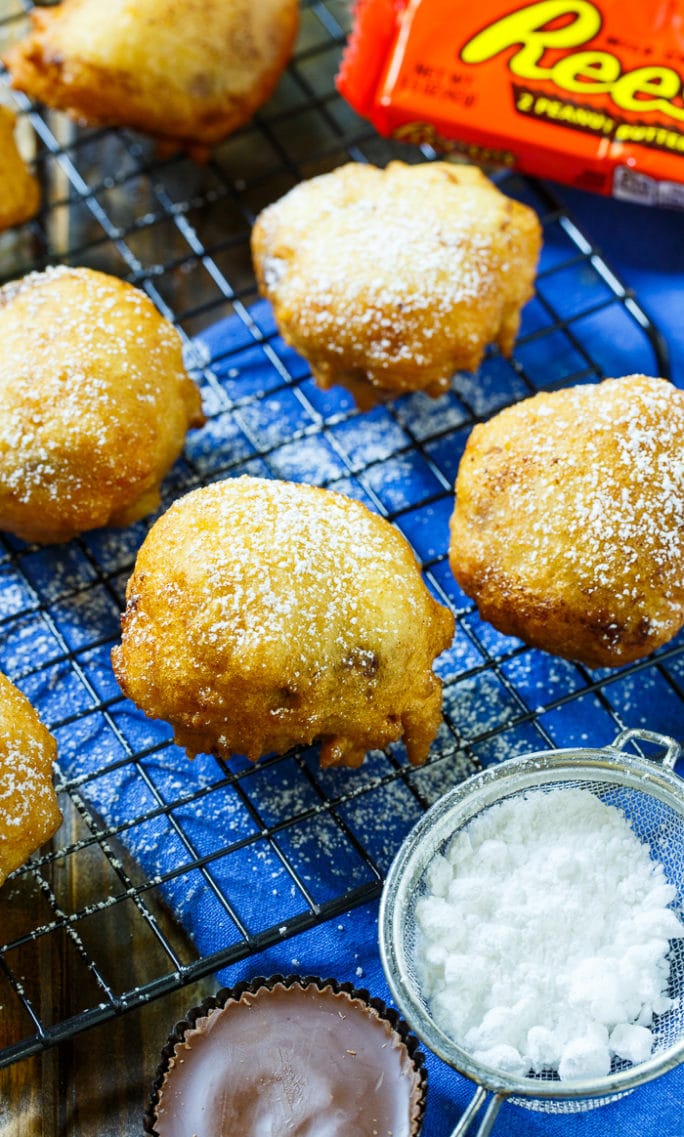 And Deep-Fried Mac and Cheese is a great way to enjoy a savory deep-fried treat.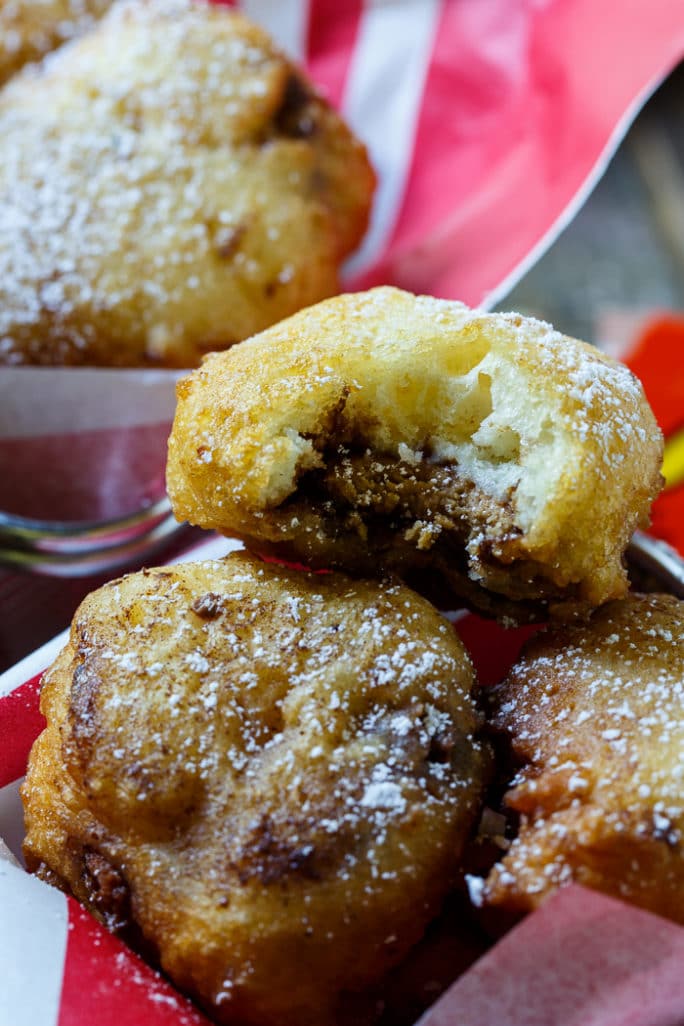 But it is really hard to beat that chocolate/peanut butter combination. It is my favorite!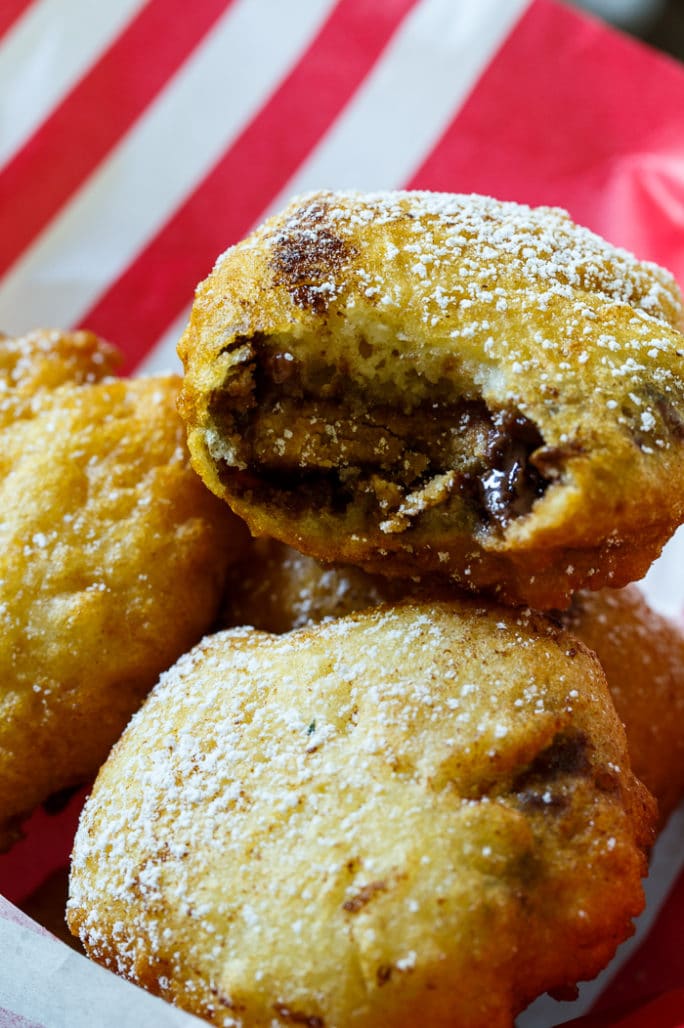 Tips For Making Deep-Fried Peanut Butter Cups
You want your peanut butter cups to be partially frozen. Don't remove them from the freezer until you are ready to batter and fry them.
Keep the oil temperature between 350 and 375 degrees. I use a clip-on thermometer to keep track of the oil temperature.
Don't fry more than 2 or 3 at a time or you run the risk of them sticking together or the oil temperature dropping too much.
Serve as soon after frying as possible.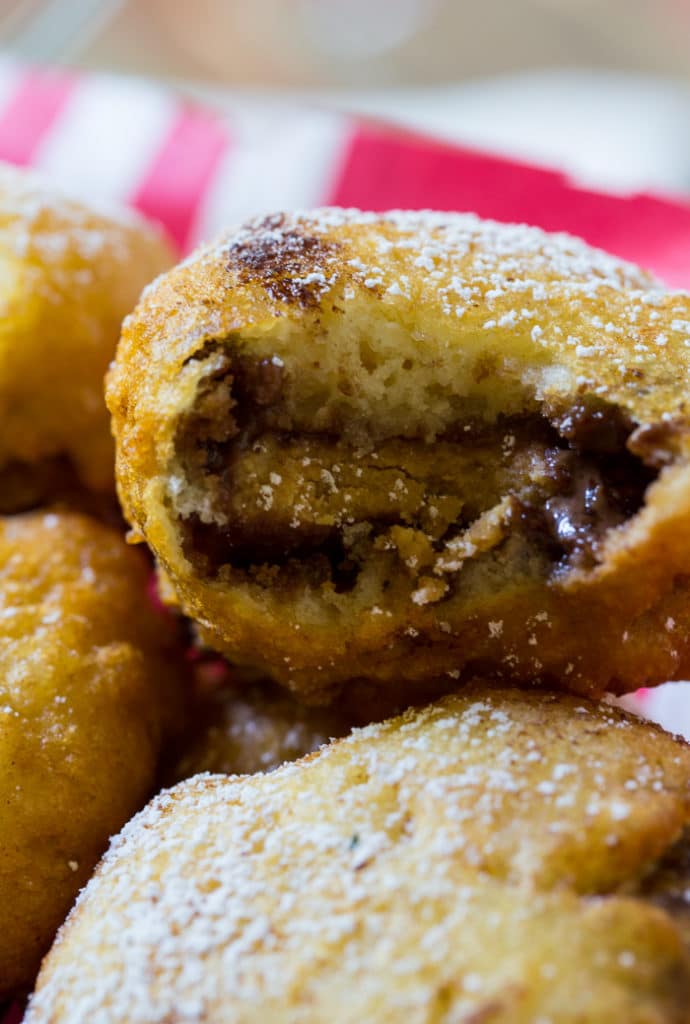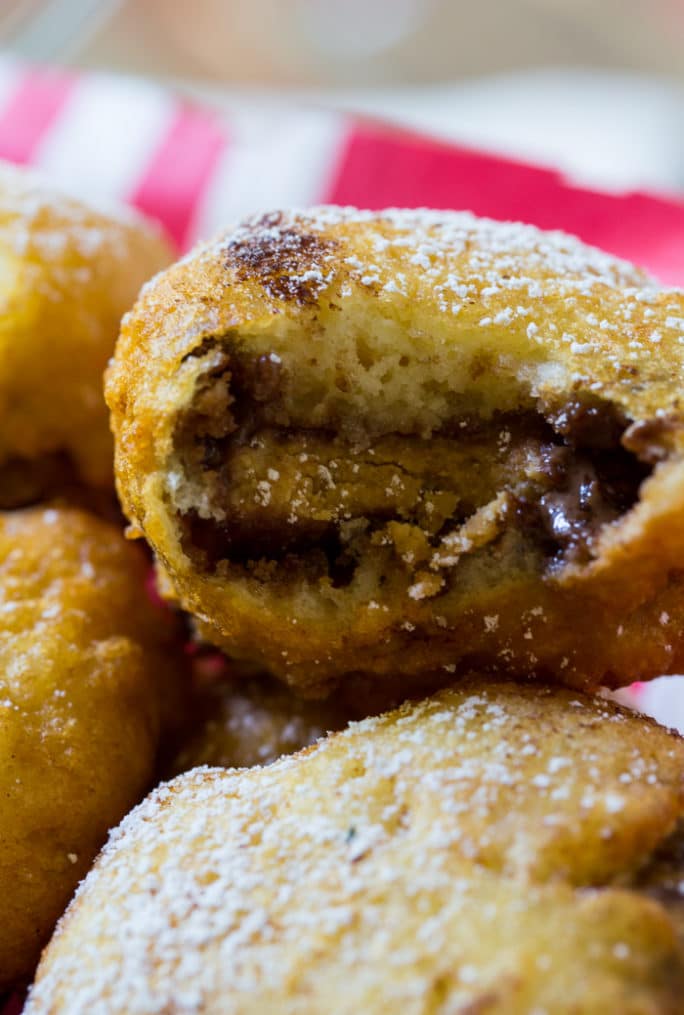 Never miss a recipe. Follow Spicy Southern Kitchen on Pinterest and Instagram.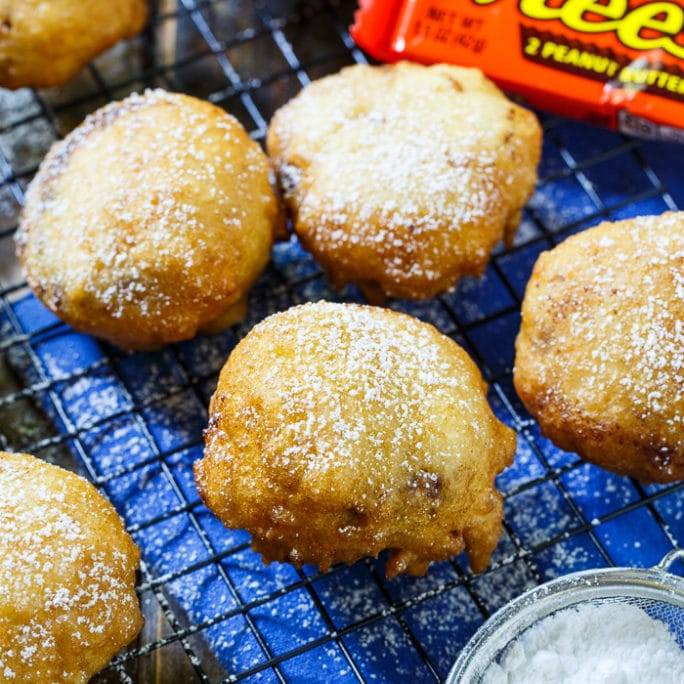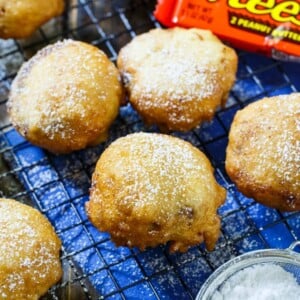 Deep-Fried Peanut Butter Cups
Ingredients
1 1/4

cups

flour

2

teaspoons

baking powder

1/4

teaspoon

salt

3/4

cup

milk

1

egg

12

Reese's peanut butter cups,

placed in freezer for 1 hour

Vegetable oil for frying

powdered sugar
Instructions
Combine flour, baking powder, and salt in a medium bowl.

Whisk together Milk and egg.

Pour 1 1/2 inches oil in a Dutch oven and heat to between 350 and 360 degrees.

Fry 3 peanut butter cups at a time. Coat in batter and place in oil. Fry until golden brown on bottom and then flip over. Remove from oil and place on a paper-towel lined plate when the second side is golden.

Dust with confectioners' sugar and eat warm.
Notes
Some of the candy will inevitably melt and ooze out into the oil and the oil will get very messy looking. To minimize this as much as possible make sure you freeze the peanut butter cups for a full hour.
Don't pull them out of the freezer until you are ready to coat them in batter and fry them.
Want to Save This Recipe?
More Deep-Fried Favorites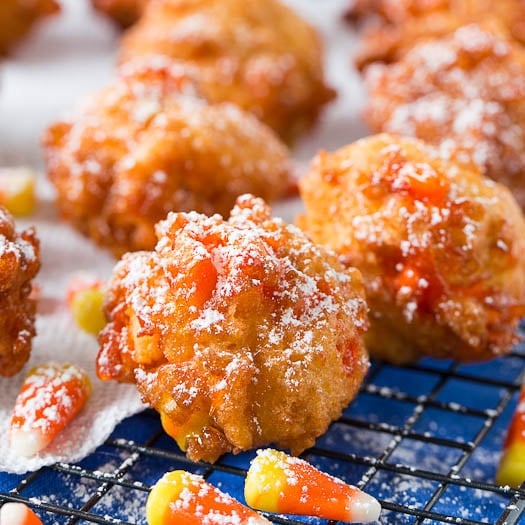 Disclosure: This post contains affiliate links.