Banana-Peanut Butter Fritters baked in the oven are like mini stuffed biscuits and they are sure to be a family favorite. Made with refrigerated biscuit dough, they are super easy to make and only a few ingredients are required.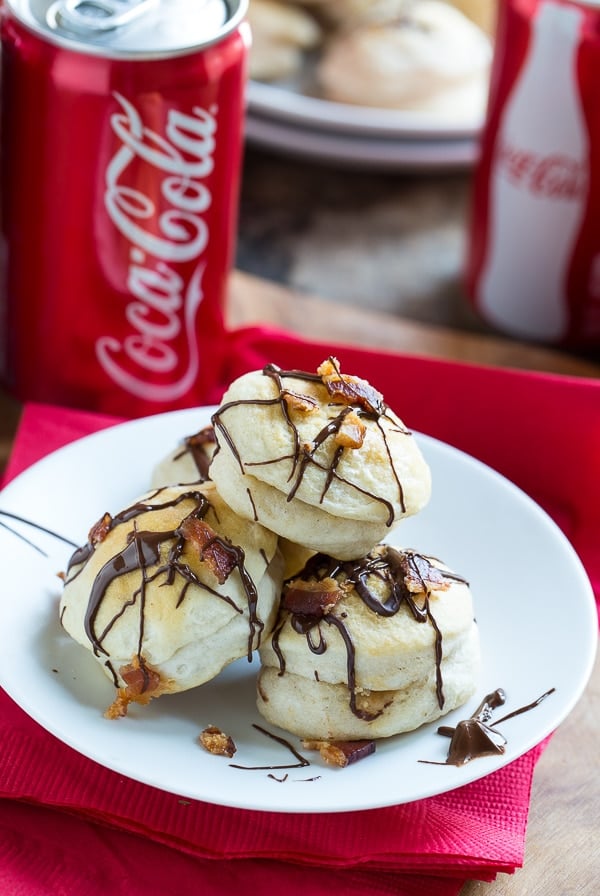 Now that my kids are teenagers (15 and 18) it seems half my day is spent trying to keep tabs on what they are doing. If you have teenagers I'm sure you do the same. "Where are you going?" "When will you be back?" "Who else is going?" "Who is driving?" "Is your phone charged so you can answer my texts?"
It's never-ending.
Luckily my kids have really great friends which helps lessen my worries, but even still I like to keep my kids home under my watchful eye as much as possible. And you know teenagers. They just want to be around their friends as much as possible.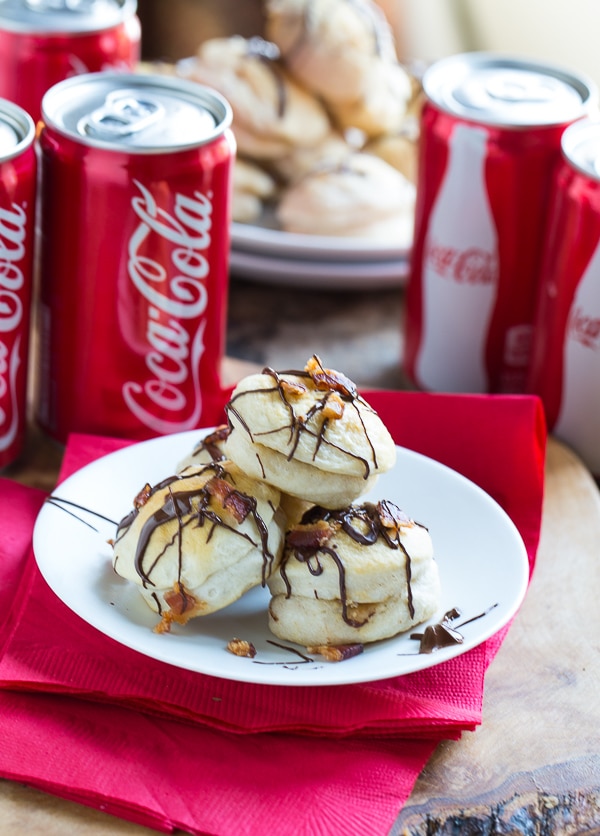 So I have no choice but to lure their friends to our house. That is best done with food. Teenagers are ALWAYS hungry.
Make yummy food to share with your kid's friends and before you know it, your kids will be getting stopped in the hallway at school. "Hey, your mom making anything today?"
It totally works.
And if you can think of something they can help make, even better.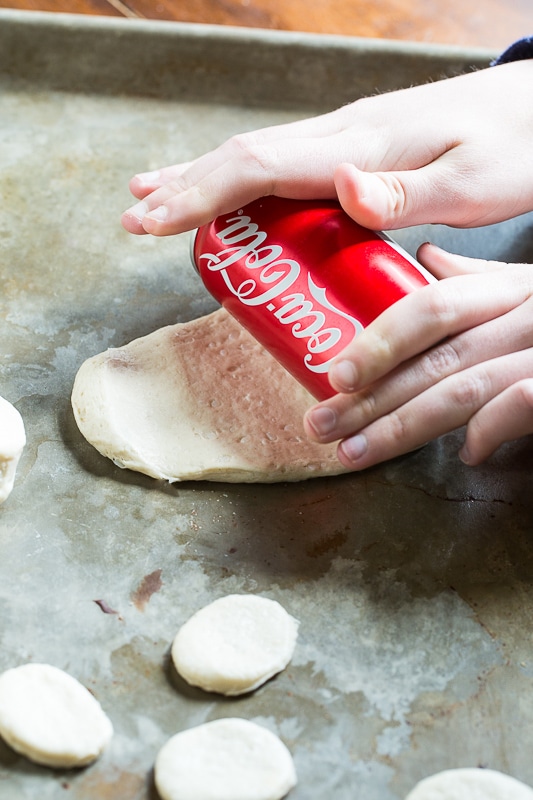 These Banana-Peanut Butter Fritters are super fun to make. No need to search through drawers for a rolling pin or cookie cutter either!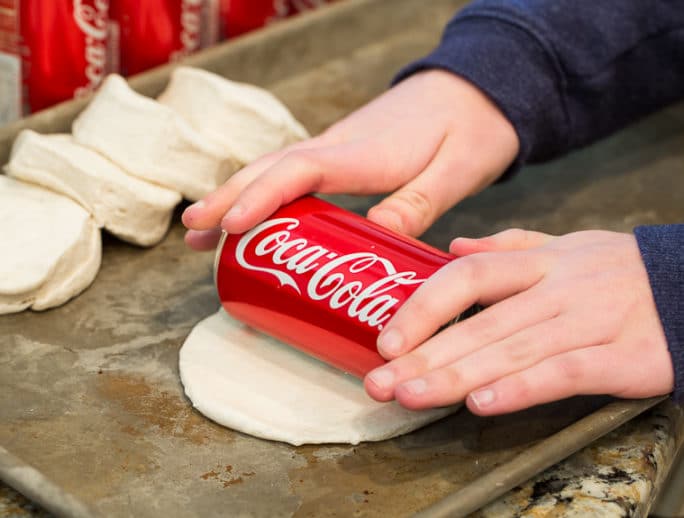 Use a mini Coca-Cola can to roll out some refrigerated biscuit dough, then cut out circles with the bottom of the can. As a bonus you get to give your kids a lesson about being resourceful while doing it.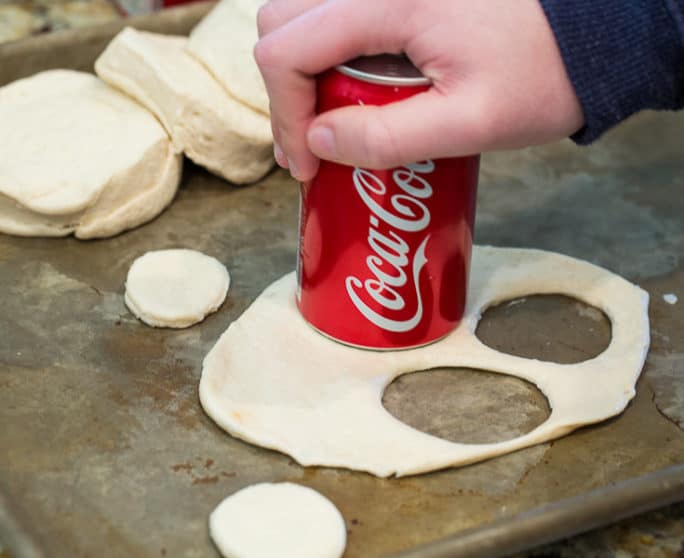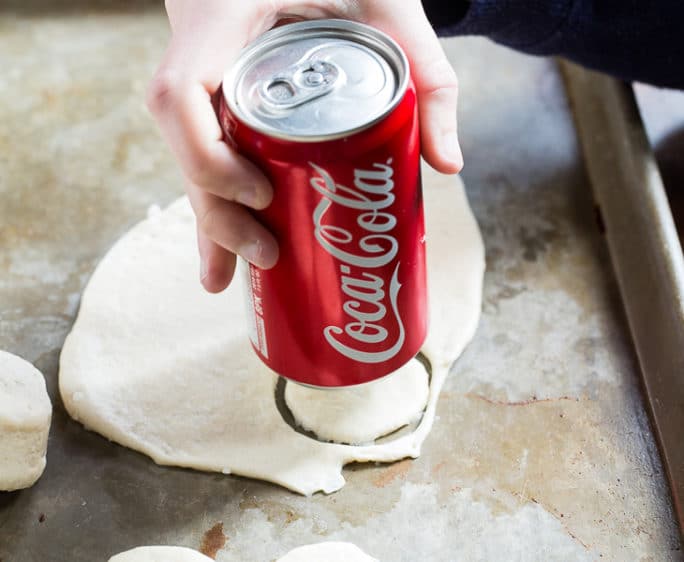 Next, top half the circles of dough with a slice of banana and half with a dab of peanut butter.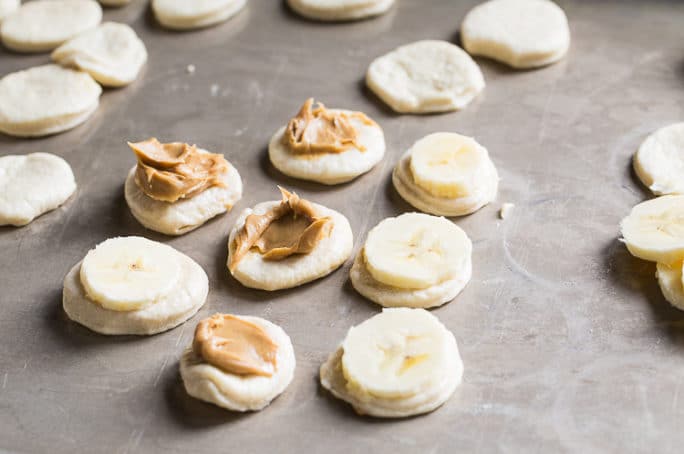 Sandwich them together, pinch the sides together and bake until lightly browned.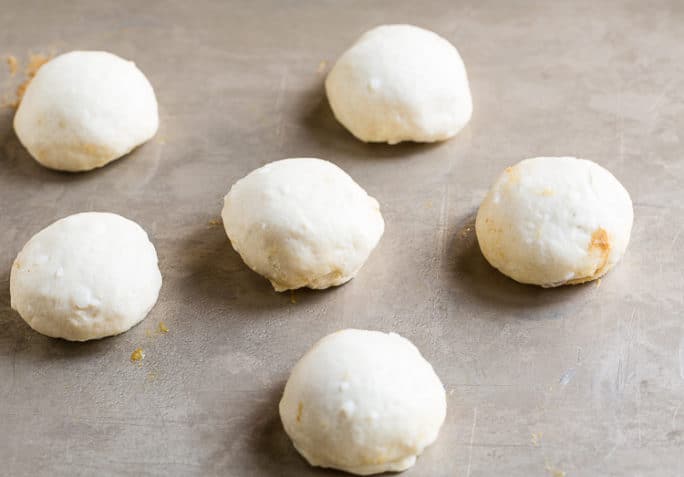 Ten minutes in the oven and you will have a treat the neighbor's kids will be beating down your door to get. Drizzle them with melted chocolate and bacon pieces if you want to serve them Elvis-style. They pair perfectly with a cold Coca-Cola!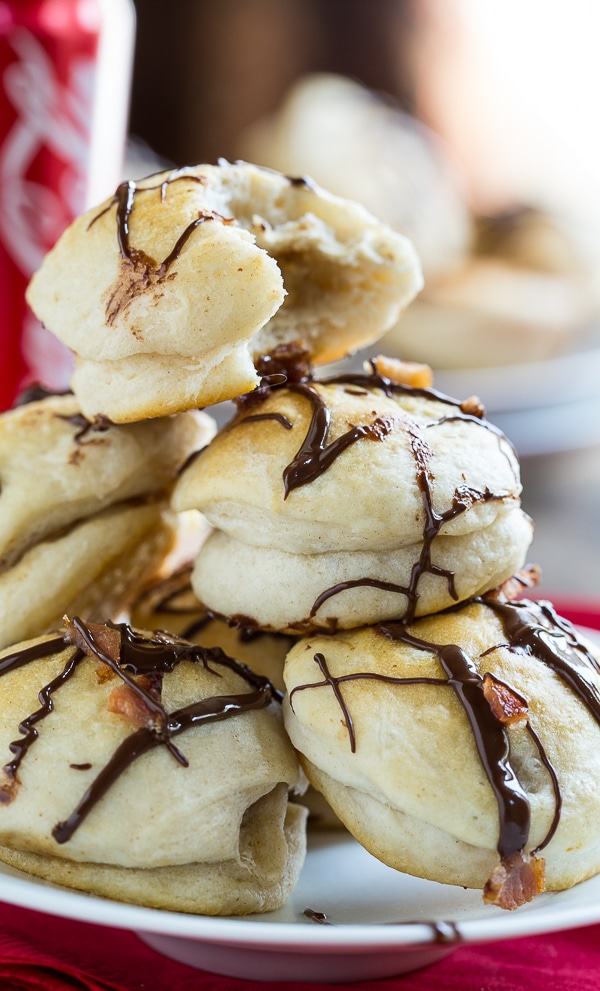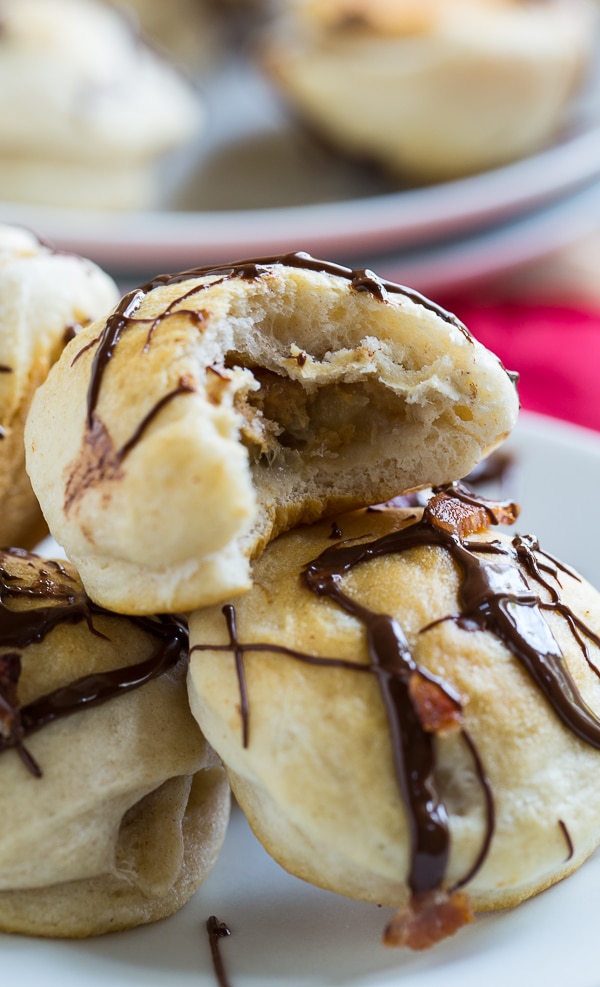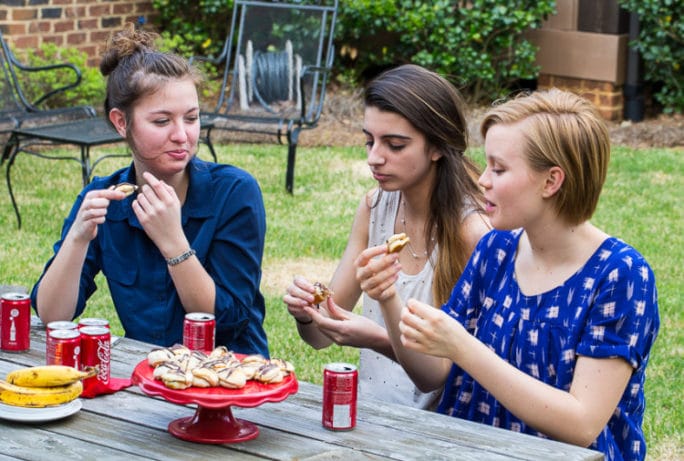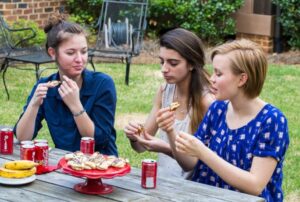 Banana-Peanut Butter Fritters
Banana-Peanut Butter Fritters baked in the oven are like mini stuffed biscuits and they are sure to be a family favorite.
Ingredients
1

(10-ounce)

can refrigerated biscuits,

5 large biscuits

1

banana,

sliced into ¼ to ½-inch slices

½

cup

peanut butter

1

cup

chocolate chips,

melted in microwave (optional)

1

slices

bacon,

cooked and crumbled (optional)
Instructions
Preheat oven to 350 degrees.

Using a mini Coca-Cola can, roll each biscuit out and cut circles using the bottom of the can. You should be able to cut at least 6 from each biscuit.

Place a banana slice on half of the pieces of dough.

Spread about 1 teaspoon of peanut butter on the pieces without banana.

For each fritter, sandwich a peanut butter piece on top of a banana piece and pinch the pieces of dough together around the circumference, stretching the dough some if necessary. Note: the pieces of dough will try their best to separate while they bake so it helps to tuck the seam part underneath as much as possible.

Place on a lightly greased baking sheet and bake for 10 minutes or until golden brown.

If desired, drizzle with melted chocolate and sprinkle with bacon.
Want to Save This Recipe?