This Oven-Barbecued Beef Brisket is so smokey, tender, and juicy. No one will ever guess it wasn't cooked on the grill.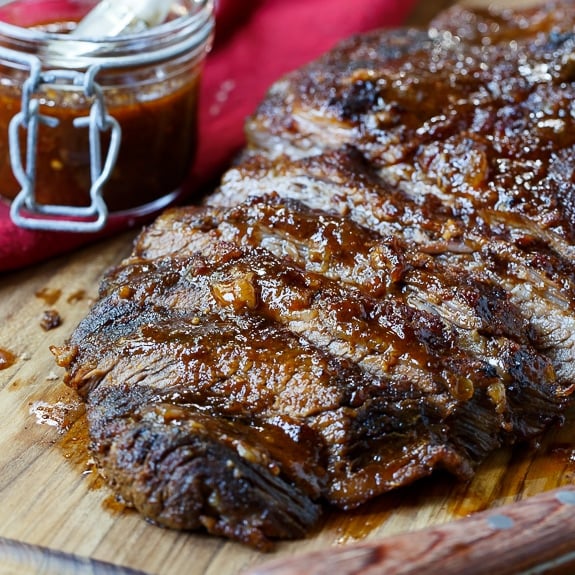 We are very partial to pork in the Carolinas and I truthfully haven't eaten a whole lot of beef brisket in my life.
But this Oven-Barbecued Beef Brisket. OMG!
This is a recipe from Cook's Illustrated and it makes THE most flavorful brisket.
It is one of the most scrumptious pieces of meat I have ever tasted and I think it has the potential to create quite a few brisket lovers.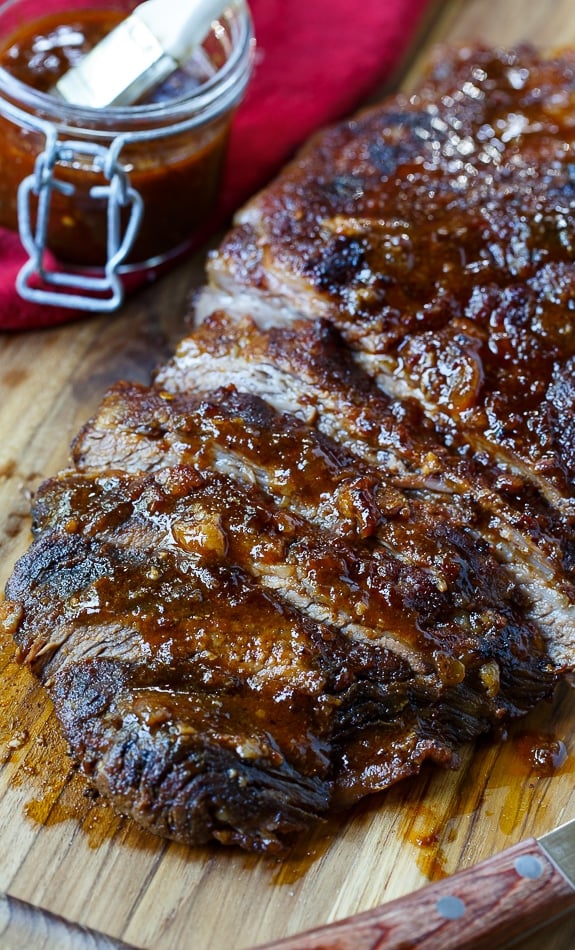 The brisket is coated in a rub and completely wrapped in bacon – 1 full pound of bacon- and slow-cooked in the oven. The smokey flavor of the bacon really penetrates into the meat and all that pork fat coating the beef brisket really adds to its flavor.
So much smokiness that it will fool most people into thinking this brisket was cooked on the grill or in a smoker.
Once the brisket has cooked fully, the bacon is removed and serves double duty as a flavoring for the BBQ sauce. The meat is then broiled to give it a nice char to complement the smokey flavor.
A super flavorful sauce that is both sweet and spicy is made from the bacon, which is finely chopped, cider vinegar, dark brown sugar, chicken broth, ketchup, and chipotle peppers. Once cooked, you can strain the sauce and discard the bacon, or I like to strain half of the sauce and then add it back to the saucepan. This way, there's still some bacon, but it's not an overwhelming amount.
Leftovers heat up well and this would be a good thing to cook in advance if you are having dinner guests. If you are just feeding your family, you can get multiple meals from this Oven-Barbecued Brisket. No kidding, I usually manage to get 3 meals out of it. Leftovers can be made into Brisket Grilled Cheese Sandwiches or Brisket Nachos.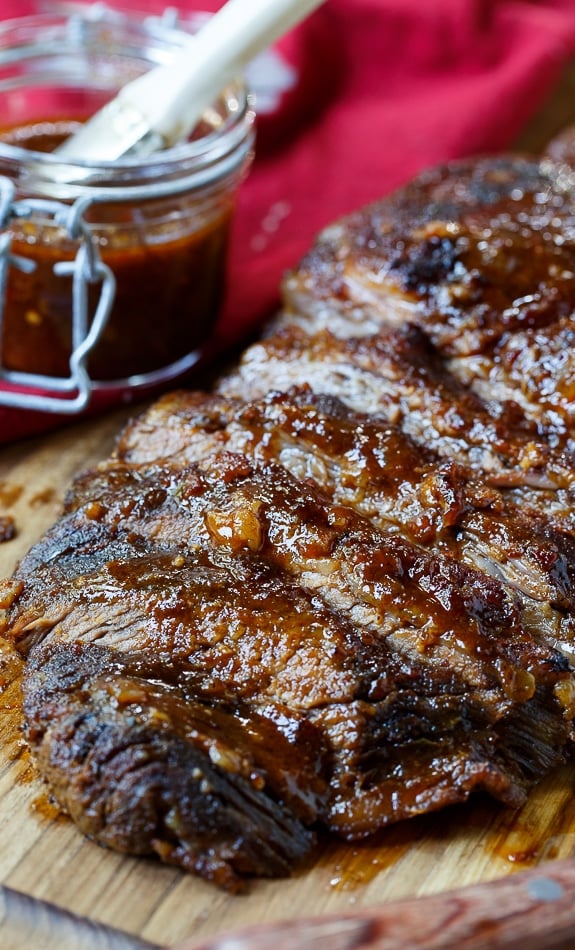 Never miss a recipe. Follow Spicy Southern Kitchen on Pinterest and Instagram.
Sign up for the Spicy Southern Kitchen Newsletter HERE.
Recipe adapted slightly from Cook's Illustrated.
Disclosure: This post contains affiliate links.