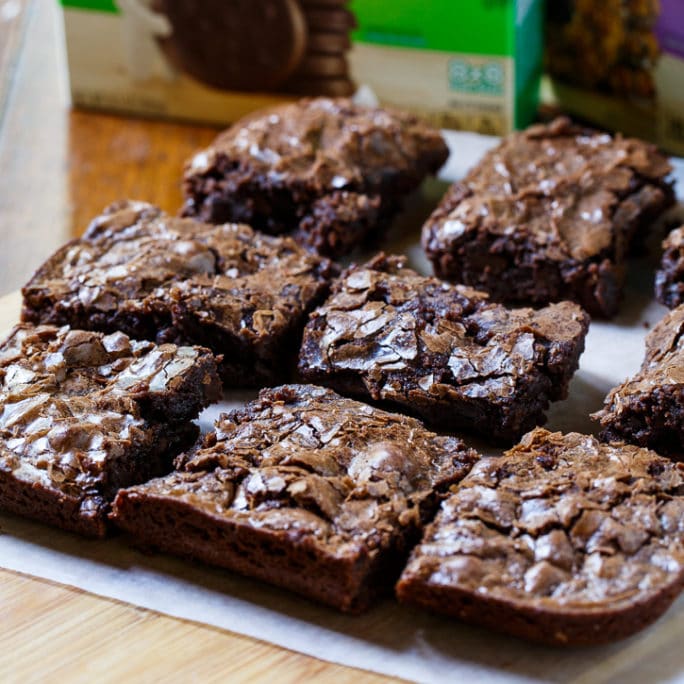 Is there a person alive who doesn't love Girl Scout® Cookies? I look forward to them with great anticipation each year.
But now you can enjoy the flavor of you favorite Girl Scout® Cookies year round. Pillsbury™ Girl Scouts® Baking Mixes are now available at Walmart in the form of brownies, blondies, and cupcakes. These new products include Thin Mints® Brownie Mix, Thin Mints® Cupcake Mix, Caramel and Coconut Cupcake Mix, and Caramel and Coconut Blondie Mix.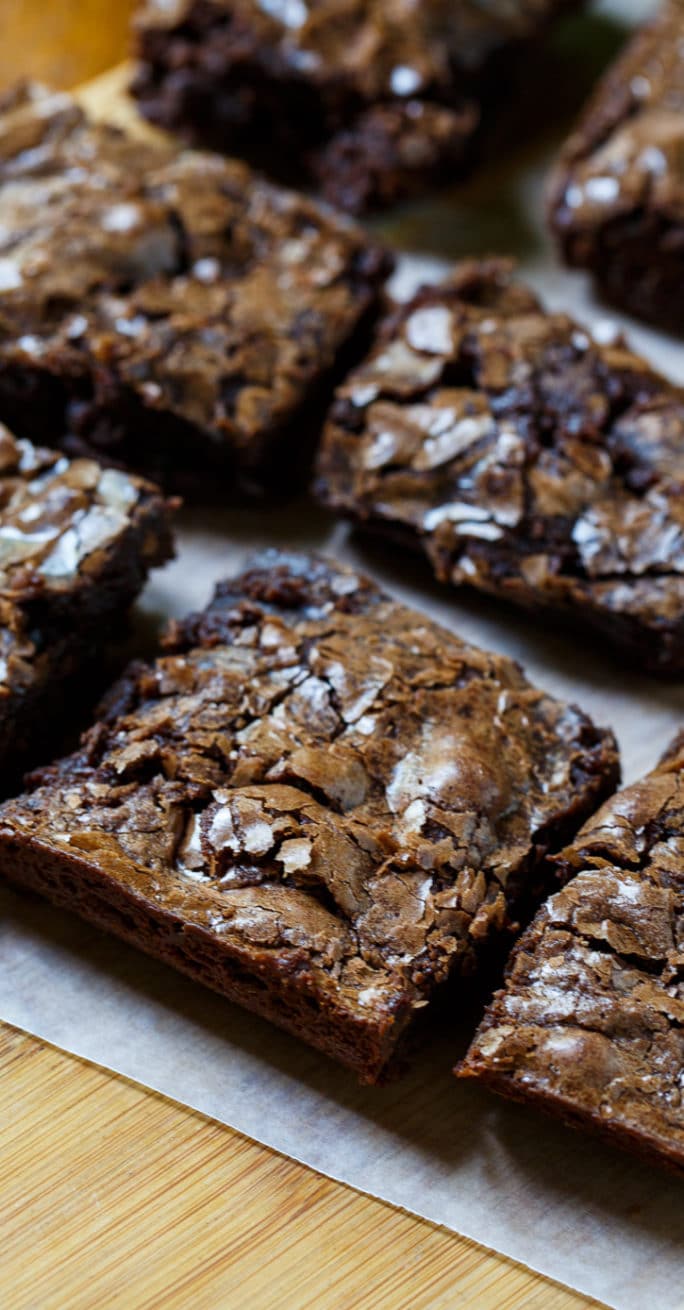 Pillsbury™ Girl Scouts® Baking Mixes contain no colors, preservatives, or artificial flavors.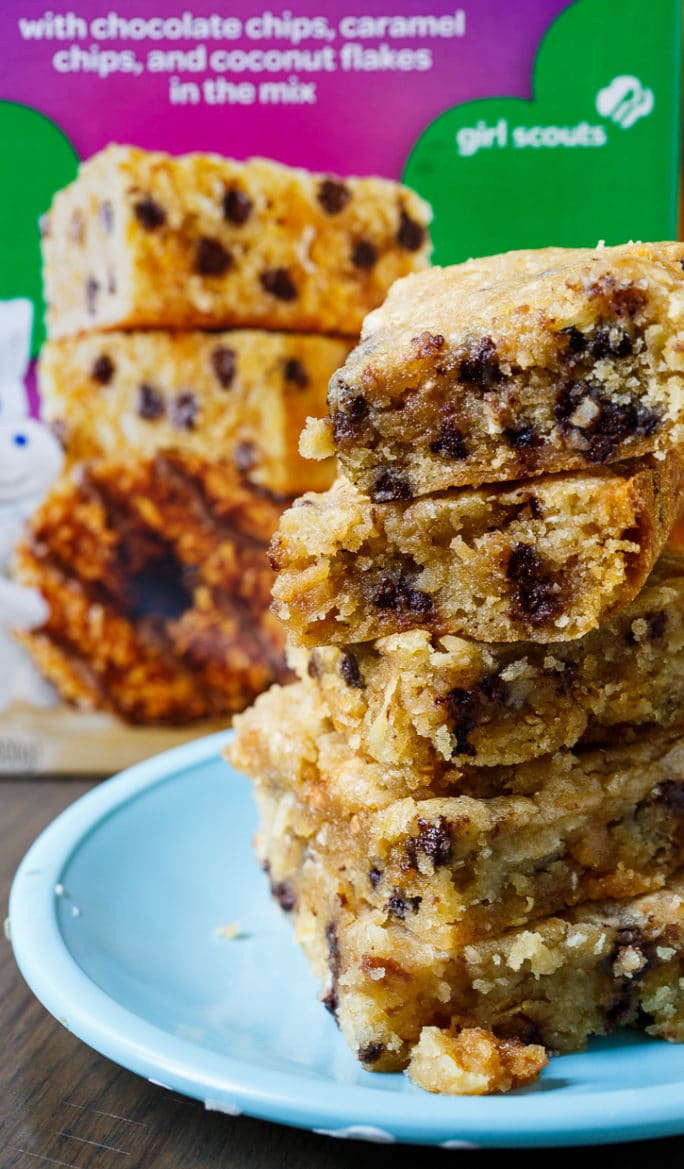 Everyone seems to have a favorite Girl Scout® cookie flavor. I've always been torn between Thin Mints and the Caramel and Coconut Cookies. They are both so delicious and so different. Sometimes I crave one. Sometimes the other.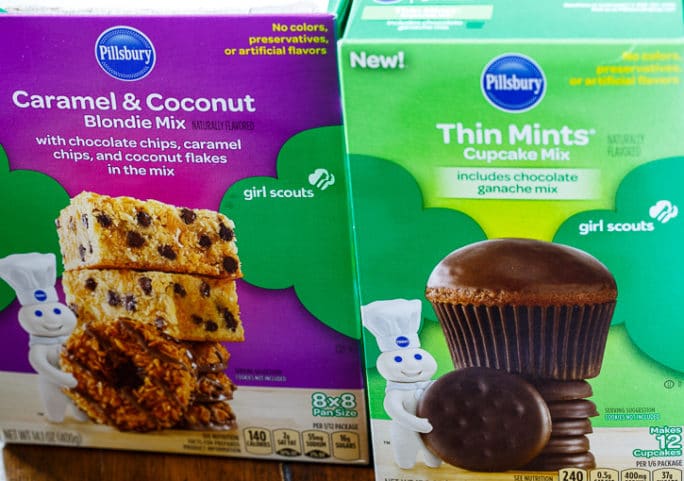 For years and years, I hated the texture and the flavor of coconut. I had tried it as a young child and couldn't stand it. I may have even cried a few tears at my 5th birthday party when I realized my adorable chocolate teddy bear cake was completely covered in shredded coconut.
But sometime in my early 30s, I decided to try a Girl Scout® Caramel & Coconut Cookie. I was pretty convinced they looked like one of the best things ever.
And it was. Ever since then, I've been eating coconut whenever I can get my hands on it.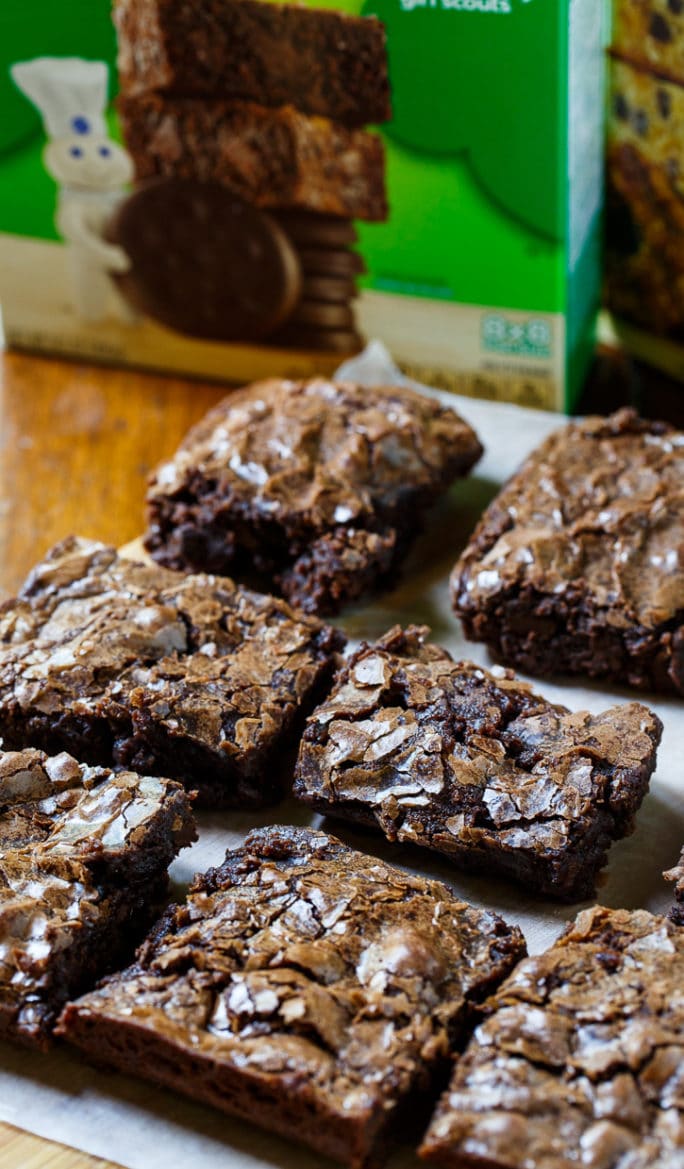 So needless to say, I was super excited to find these baking mixes at my local Walmart and give them a try. I baked up a batch of the Thin Mints® Brownies and the Caramel and Coconut Blondies. They are so easy to make. A simple, easy to read (even without my reading glasses!) recipe is on the back of each box.
Just a few ingredients are needed. For the Thin Mints® Brownies, water , oil, and an egg are added. For the Caramel and Coconut Blondies you need melted butter, water, and an egg.
My brownies and blondies turned out outrageously delicious and disappeared in the blink of an eye. Very moist and flavorful.
I was a little partial to the Caramel and Coconut Blondies, but most people I shared them with said the Thin Mints® Brownies were their favorite so I've included that recipe below.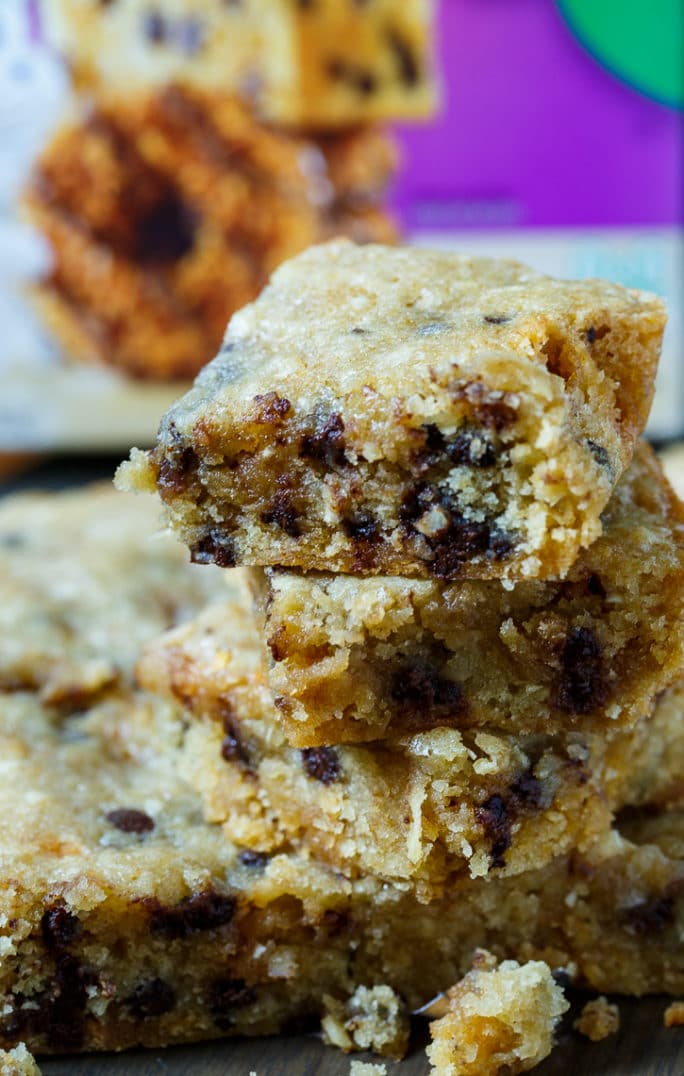 Next time you're craving some Girl Scout® cookies, pick up a box or two of these Pillsbury™ Baking Mixes. The flavor is spot on and will hold you over until Girl Scout® cookie sale time.
Save $1 on the purchase of a box of Pillsbury™ Girl Scouts® Baking Mixes. Get coupon HERE.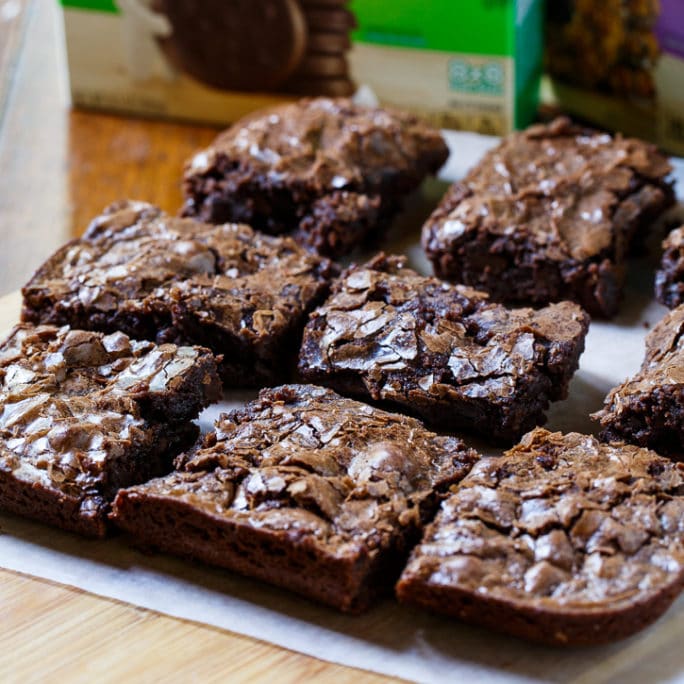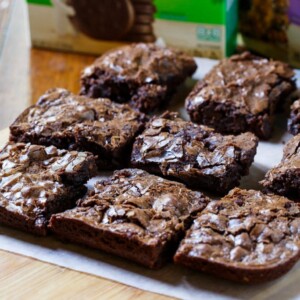 Thin Mints Brownies
Thin Mint Brownies are the brownie version of everyone's favorite Girl Scout Cookie. So minty and chocolatey!
Ingredients
1

(14.1-oz)

box Pillsbury™ Thin Mints® Brownie Mix

3

tablespoons

water

1/3

cup

oil

1

egg
Instructions
Preheat oven to 350 degrees for a metal or glass pan. Preheat to 325 degrees for a dark coated pan. Coat bottom of pan with no-stick cooking spray.

Stir brownie mix, water, oil, and egg in a bowl until blended, about 50 strokes. Spread into pan.

Bake for 29 to 32 minutes for 8x8-inch pan. Bake for 26 to 29 minutes for 9x9-inch pan.

Cut and serve when completely cooled and store loosely covered.
Want to Save This Recipe?
This is a sponsored post written by me on behalf of The J.M. Smucker Company. The opinions and text are all mine