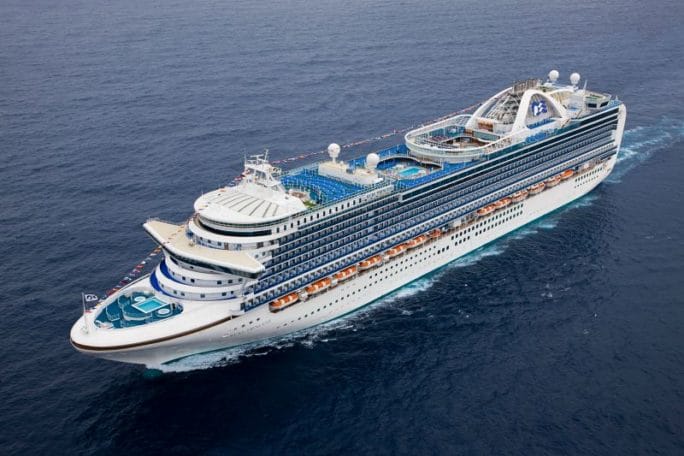 <
em>Photo courtesy of Princess Cruises
I just took my very first cruise last week y'all! If you follow me on Instagram, you may have seen some pictures. It was a 4 night cruise on the Ruby Princess which left from the Port of Los Angeles, went to Santa Barbara, CA and then to Ensenada Mexico. Never having been on a cruise before, I had no idea what to expect. And truthfully, I had a few anxieties. Would I get seasick? Would I get claustrophobic?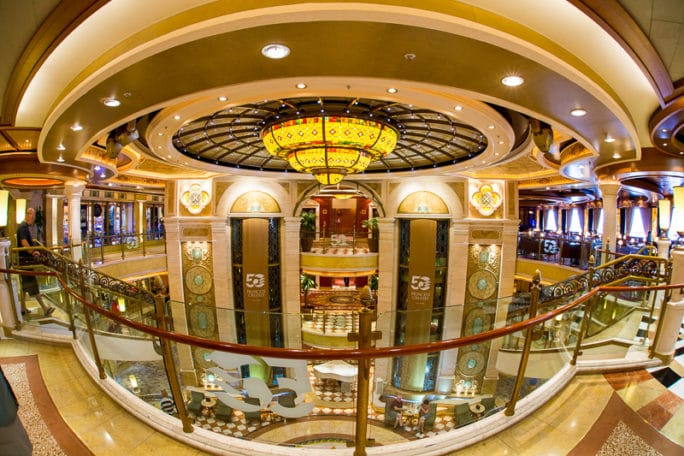 La Piazza at the heart of the ship.
Turns out I shouldn't have had any worries whatsoever. The cruise was a total blast and now I'm asking myself why I've waited 40+ years to do one. My husband and I talked to several couples on board who are retired and spend a good bit of their time cruising. One of them had booked 4 Princess Cruises back to back! Not a bad way to spend your retirement. All the experienced cruisers assured us that Princess Cruises was a very good choice for our first cruise.
I see many more cruises in our future.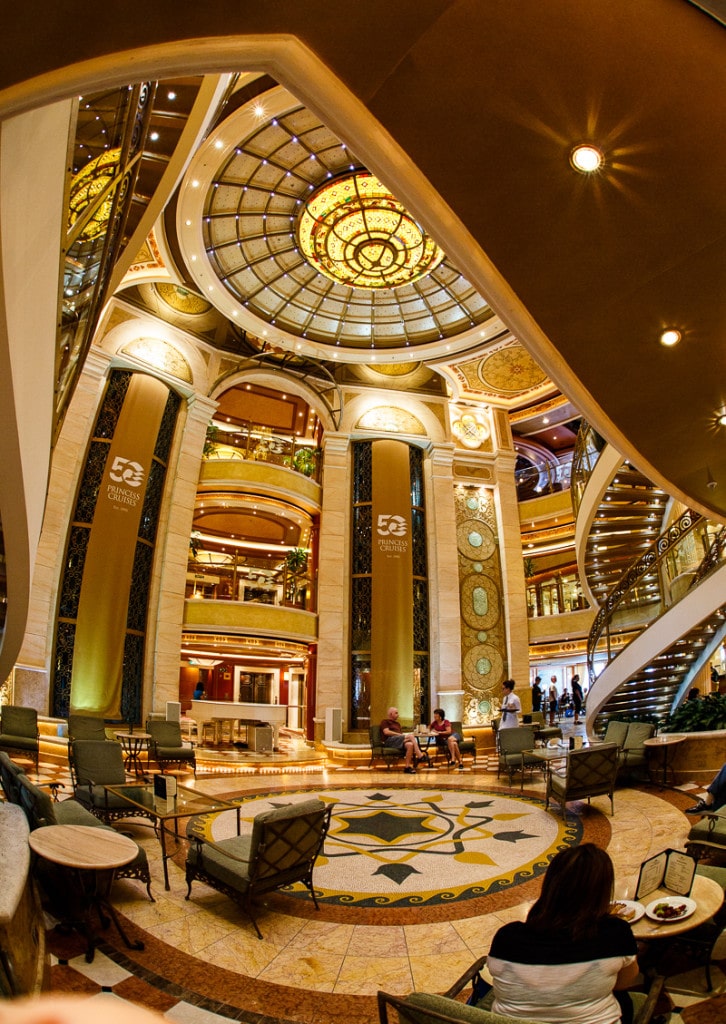 Since I've been home, we've had 4 days of dreary, rainy weather and all I can think is I wish I was back on the Ruby Princess with a gorgeous view of the Water.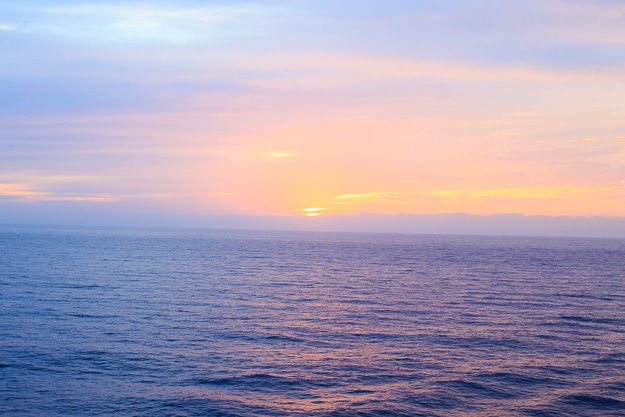 You just can't beat that view. So peaceful and relaxing.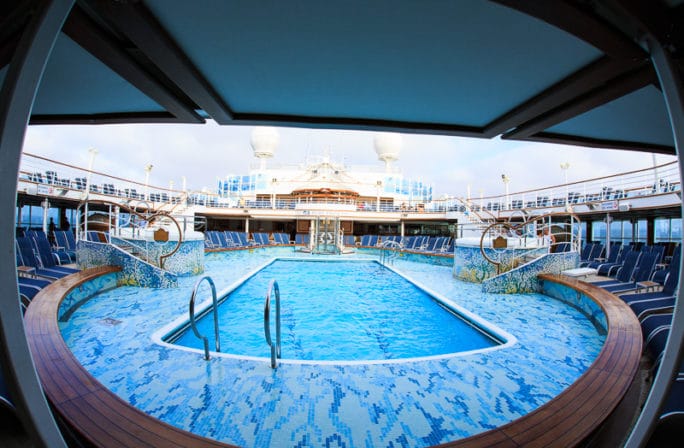 The Ruby Princess is a completely amazing ship that made its debut in Nov 8, 2008. She's a real beauty with 19 decks, 4 pools, 7 whirlpools, and more restaurants than you have time to eat in.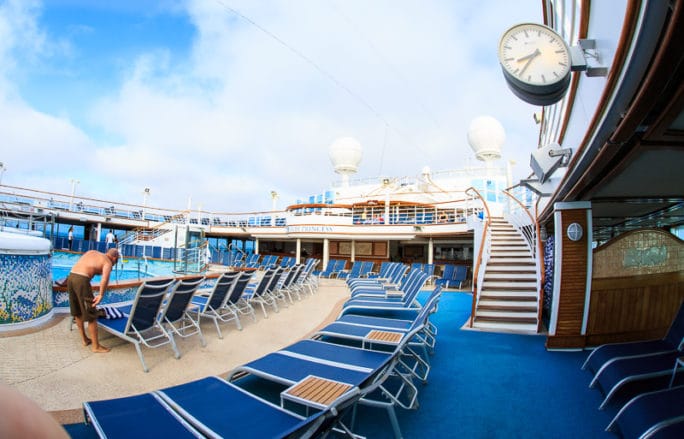 The Ruby Princess has approximately 1,200 crew members and a capacity for 3,082 passengers. Eighty percent of all outside cabins have balconies.
And yes, in my excitement of first getting there, I forgot to take pictures of our room. We were welcomed to our room with a bottle of champagne and chocolate-covered strawberries. Can you blame me?
And you wouldn't have wanted to see pictures after I unpacked my bags. Tidiness is not my strong suit.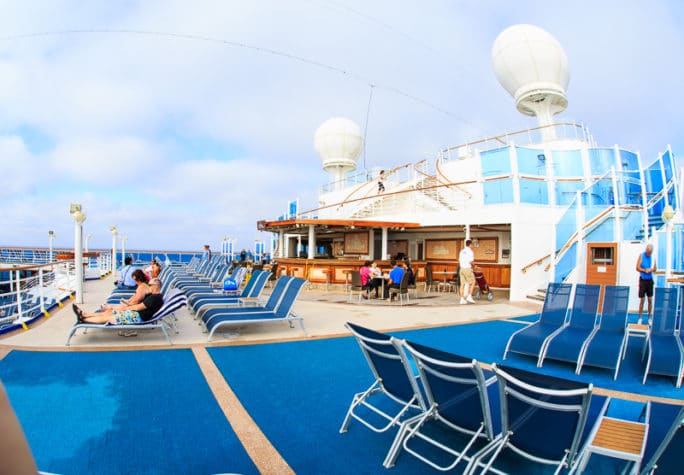 As you would expect, the rooms are on the small side, but very functional. There's a large closet which really helps keep stuff out of the way. While the bathroom couldn't fit two of us at once, it had everything we needed and felt clean and modern.
The whole time you are in your room (which isn't much – there's so much to do), you're drawn to the balcony and the huge expanse of ocean outside. It's really quite breathtaking.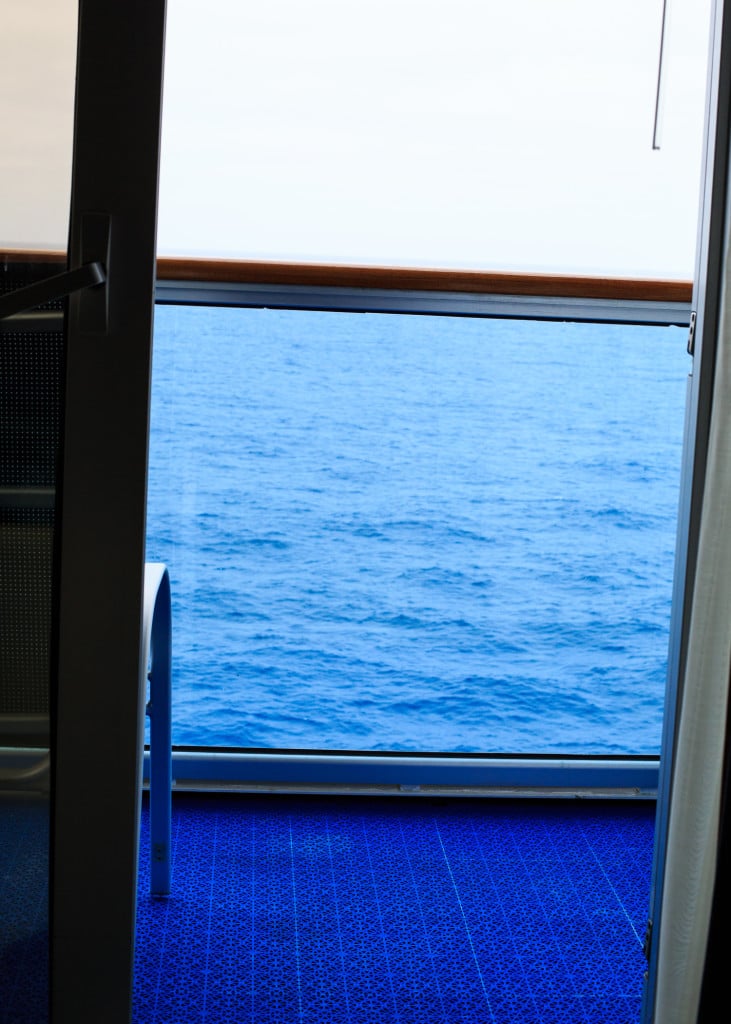 Sleeping on a cruise ship is something I really enjoyed. It's so soothing to feel like you are gently being rocked to sleep.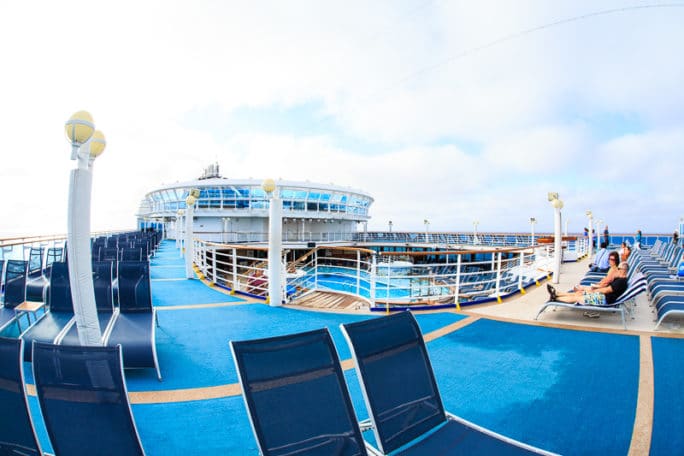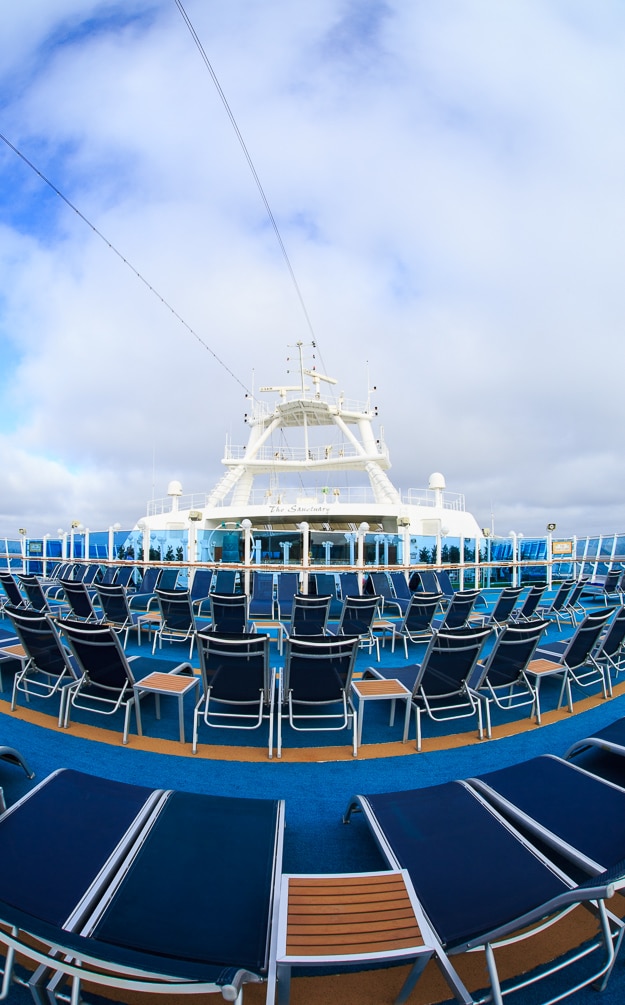 I think that what I loved most about being on a cruise is the huge variety of things to do. It is absolutely impossible to get bored. Alternating between being at sea some days and at port other days gives your vacation an amazing amount of variety and makes each day seem like an adventure.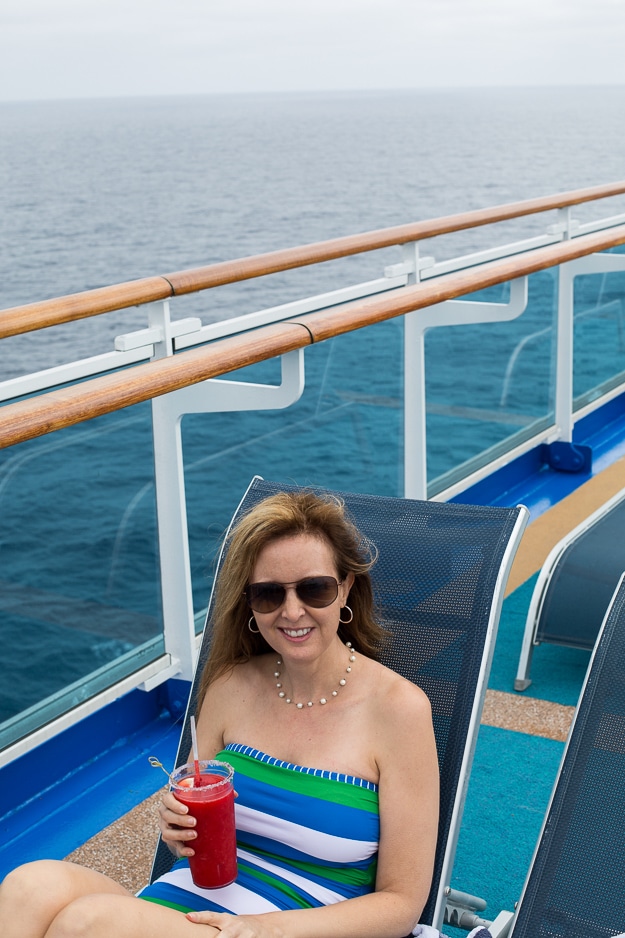 On days at sea as you are traveling from one port to another, the anticipation and excitement really builds. And there is so much to keep you busy. All kinds of entertainment from Movies Under the Stars to karaoke and comedienne performances.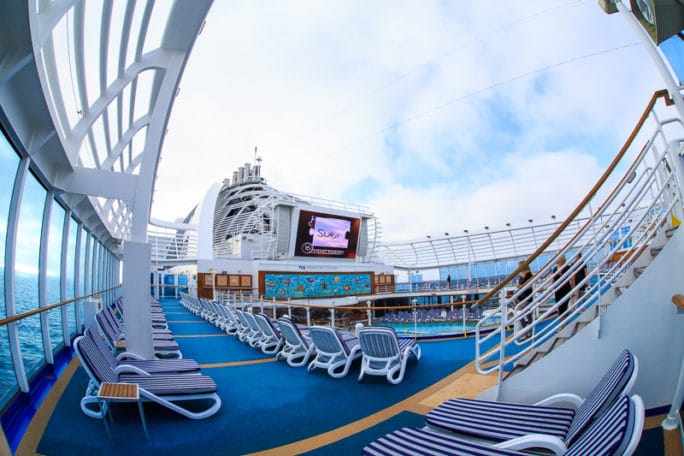 Movies Under the Stars on a 300 sq ft LED screen.
There's a casino, a 9-hole putting coarse, mini basketball court, places to duty-free shop, and a spa and fitness center. Plus there's the fun of exploring the ship. It's so huge you never know what you are going to discover.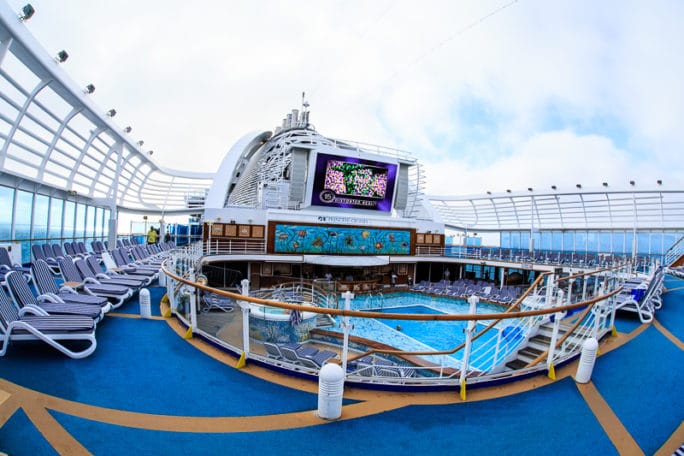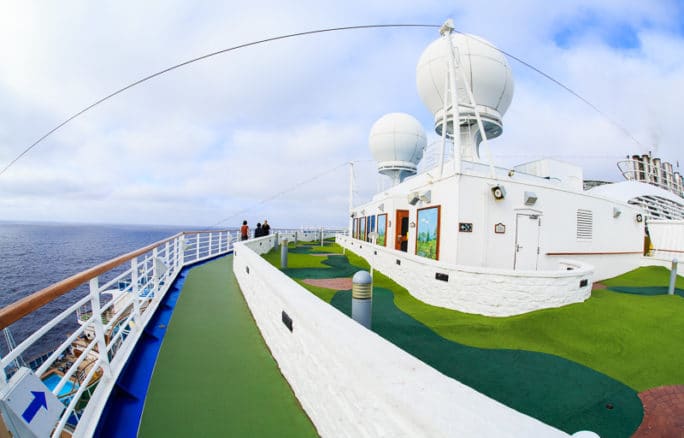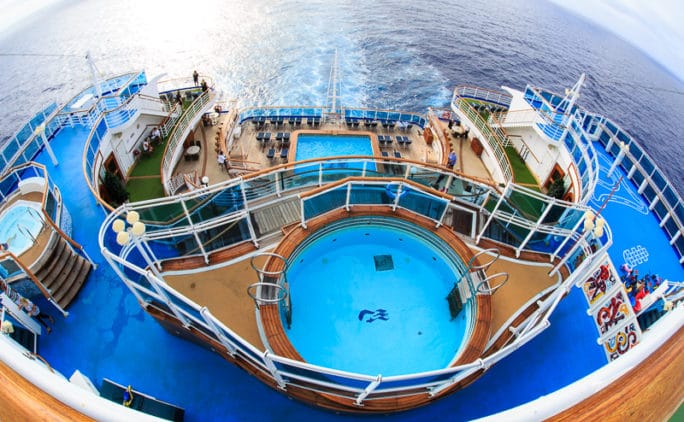 There's a good mix between places with a party atmosphere and places where you can almost feel like there is no one else on the ship. We loved going out to the Promenade Deck to watch the sunset. It was so quite and there were only a handful of other people out there.
Another place to enjoy a little quiet time is The Sanctuary pictured below. I think I could stay there all day!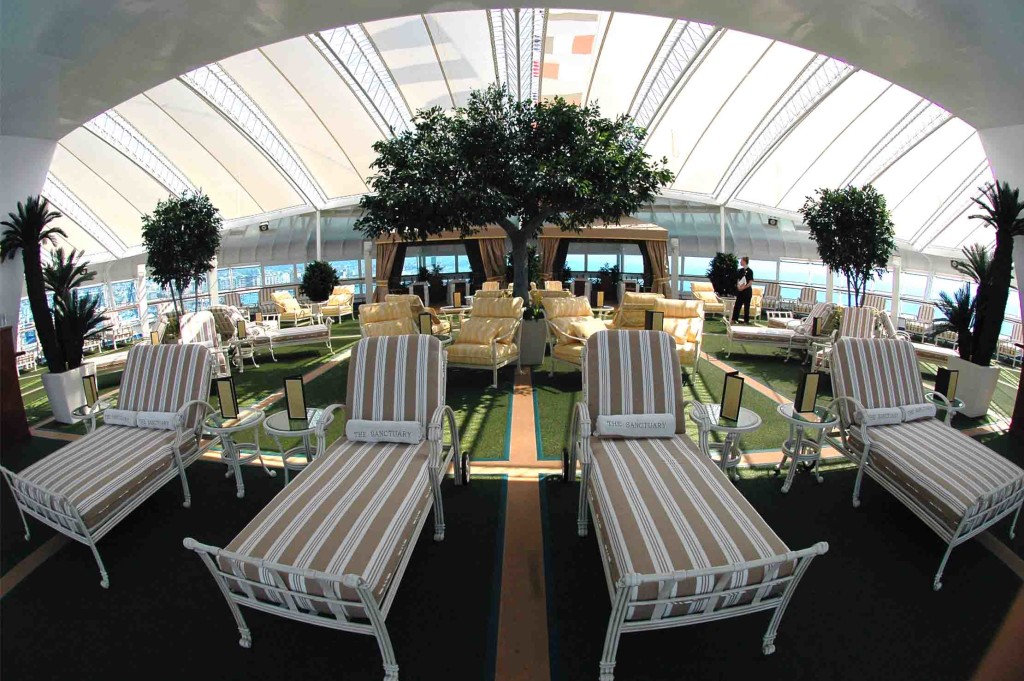 Photo courtesy of Princess Cruises.
There's so much more to tell you. I'm going to have to save it for more posts otherwise this one will go on and on.
There was the completely amazing food (lots of it!), a culinary experience with Iron Chef Cat Cora and Suzanne Tracht (Top Chef), a day in Santa Barbara, a day in Ensenada, and dinner at the chef's table which may have been the highlight of the cruise. Stay tuned.  🙂
Disclosure: This post is sponsored by Princess Cruises. All opinions expressed are my own.